It is not necessary to throw leather belts, which have served their sentences. Of them can make something stylish and functional. Today
«Website» show both the leather straps make the shelf in the kitchen or in the hallway.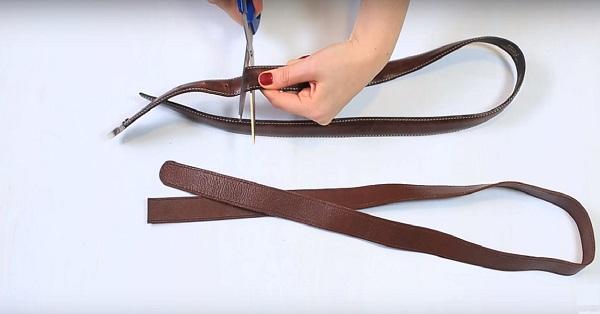 This unusual Decor immediately catches the eye, and make it a force to each. It may happen that you do not want to dwell on the simple little ledge and take a 2-tiered or three-tiered structure: in this case, instead of a single take two or three boards

. Also try experimenting with the texture and color of the shelves, to supplement it with hooks and so on.

Shelf of remneyTebe need
2 leather belt wooden board hammer nails ruler, pencil lacquer tree (if the board is not processed)

How to make a shelf of leather belts shown in the video in detail.



To decorate and equip a house with his own hands - so cool! Inspiration you to new achievements, and share this article with your friends.