We already had a post about the machine itself - the Volga and the hybrid Porsche (19 photos)), now give out the secrets of its manufacture;-). Jointly by the Moscow studio R.A.D. and Cardi to build a machine which has received the name of "Volga-Cayenne» (Volga-Cayenne). It was created on the basis of the SUV Porsche, looks very similar to the GAZ-21 "Volga" 1957 release, but it has no common parts. The body, including the power structure, made "from scratch". The interior, which recreates the style of the old "Volga" and re-created, and retains all the functionality of the Porsche Cayenne. The car is decorated with canonical communist plots, made airbrushing and a mosaic of crystals Swarovski.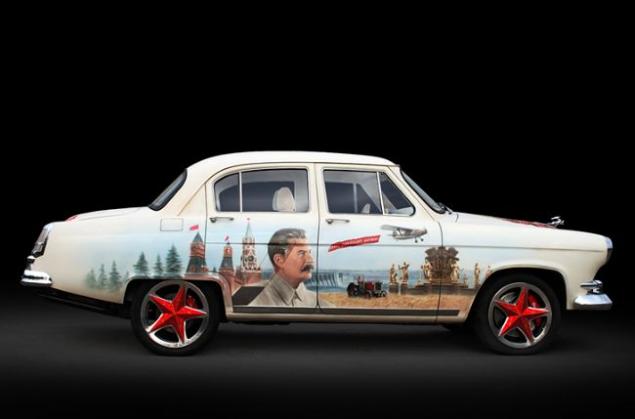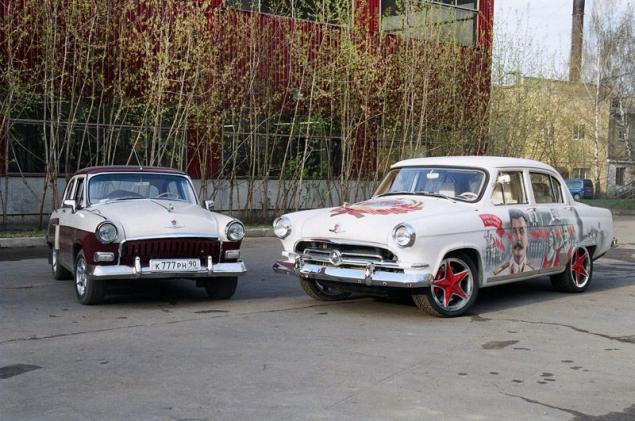 Hardly anyone would argue with the simple truth - the presence of prestigious car nowadays is one of the main human virtues. The owner of "six hundredth", "Hammer" or "Cayenne" is certainly more honorable man than the driver of a "Lancer", or (oh God!) "Tens". In this light, the act of an eccentric Russian businessman can be considered a monstrous violation of the modern system of values.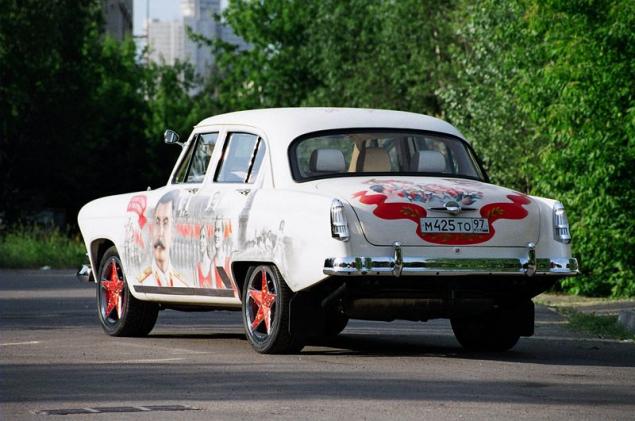 Just think - the man turned to the Moscow studio Cardi, to mask the brand new Porsche Cayenne under the old "Volga"! Atelier agreed to implement the order, but as the project proved to be very difficult from a technical point of view, is connected to the work of another Moscow firm - R.A.D. ("Russian Automotive Design").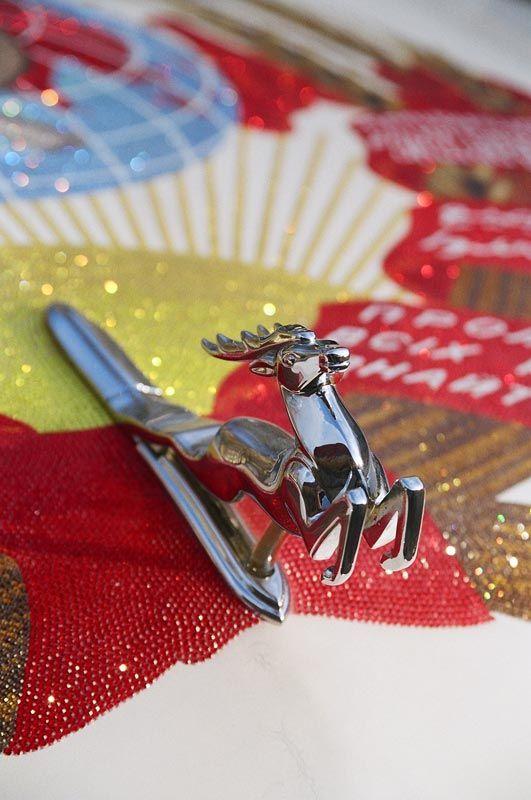 (Bonnet decorated with a mosaic of crystals Swarovski)