20 films, after which you get up off the couch and go to fulfill his dream Bashny.Net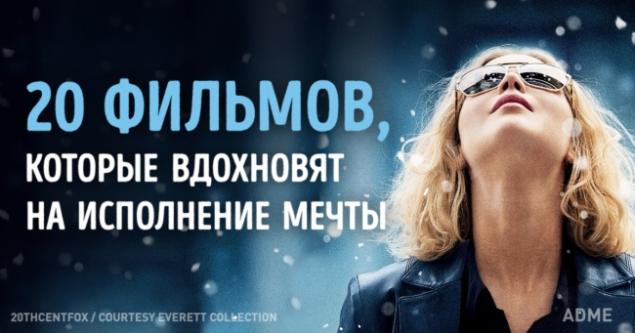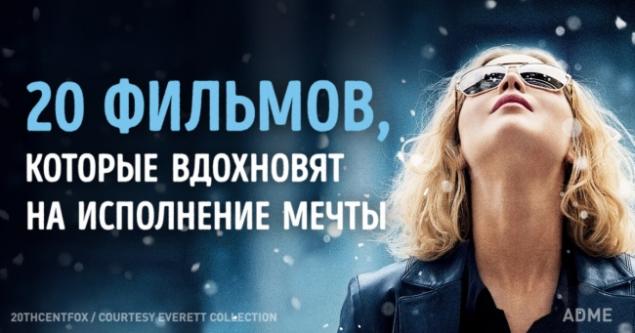 Website gathered for you 20 films about real people - real heroes who, in spite of the obstacles of life, thanks to his courage, perseverance, talent and support family reached their goal or dream fulfilled.

After these films want to run and do something beautiful.



Soul Surfer Soul Surfer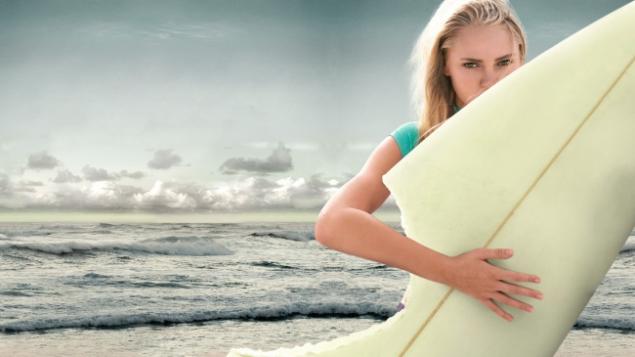 Biopic of surfer Bethany Hamilton. From childhood she was fond of surfing, but in the 13 years she was attacked by a shark. She was left without hands and nearly died. But the strength of will and true character played by his work - Bethany again got on board and began to participate in completely healthy surfer on the Rights of competitions



Miracle Worker The Miracle Worker

.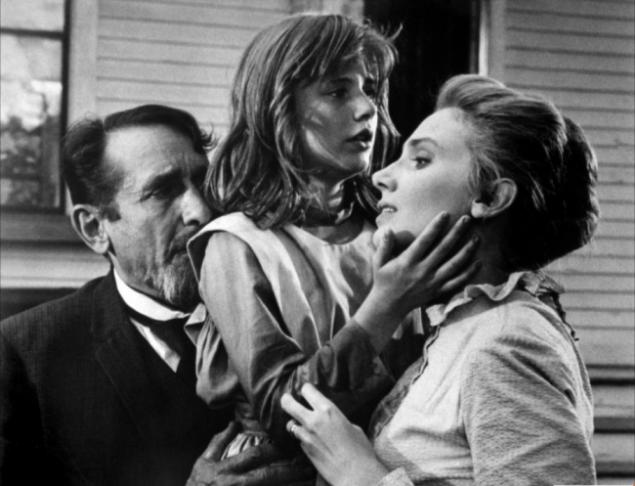 This movie about Helen Keller, in which 1, 5 years due to illness, lost sight and hearing, and at that age it meant and dumbness. She was the first deafblind person to receive higher education, as well as a teacher and a public figure. All thanks to the strength of spirit and teacher Anne Sullivan. Mark Twain wrote: "In the XIX century there were two really great people - Napoleon and Helen Keller."



Eddie "The Eagle» Eddie the Eagle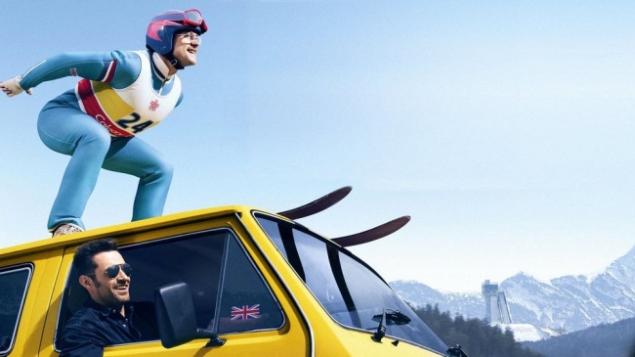 The story of Eddie Edwards, who from the cradle wanted to get to the Olympics, even though he was in a correctional school, he had bad knees and he walked on crutches special. But thanks to his incredible tenacity and support from his mother, he was with the greatest difficulty in the Winter Olympics in 1988, where he performed as a ski jumper.



Toast Toast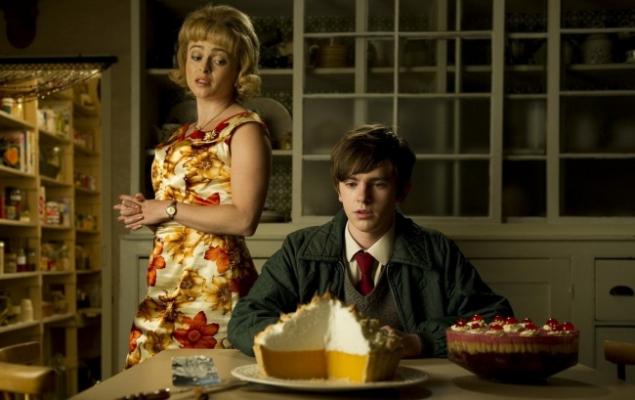 A film about the boy Nigel - Future Chef "Savoy" restaurant in Paris, Nigel Slater. His beloved mother only knows how to cook toast, and his son, it seems - a real culinary talent. The only boy in a cooking class, master of cakes, pastries and pasta. My mother died and his father marries ridiculous cleaner and cook. Boy and stepmother begin with serious culinary battle for a place in the heart of his father.



Wild Wild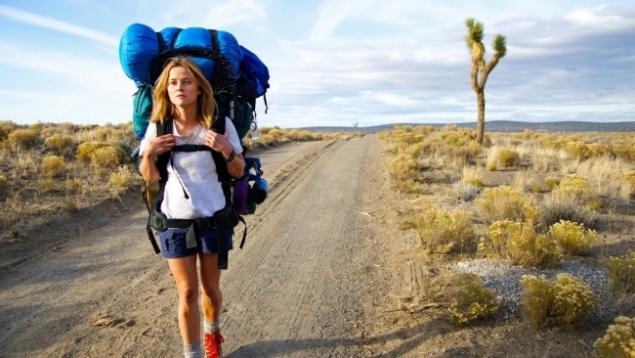 The story of Cheryl Strayed, who lost her mother and her husband divorced her favorite. She did not want to live, and her hope for happiness was gone. But she decides alone without any marching skills to go hiking trails in the Pacific 1,800 km in three months long. If you can, you will be able to, and change their lives.



My Left Foot My Left Foot: The Story of Christy Brown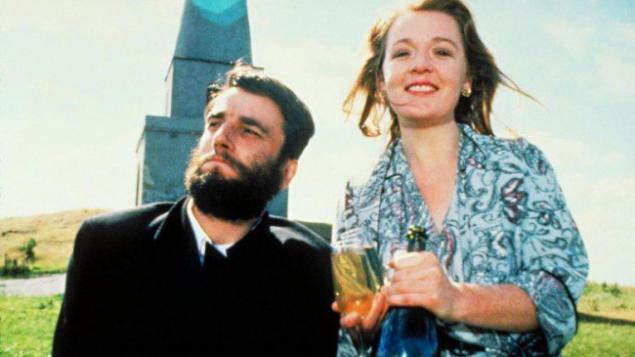 Christy Brown was born with cerebral palsy in a poor family. Everyone thought that he understands nothing and will soon die. But his own thirst for life, perseverance and courage, and then love and care of mother have created a miracle. Christie was able to speak, write and draw his left leg. He became a well-known artist, truly suffered their art, and has found a favorite.



Big Eyes Big Eyes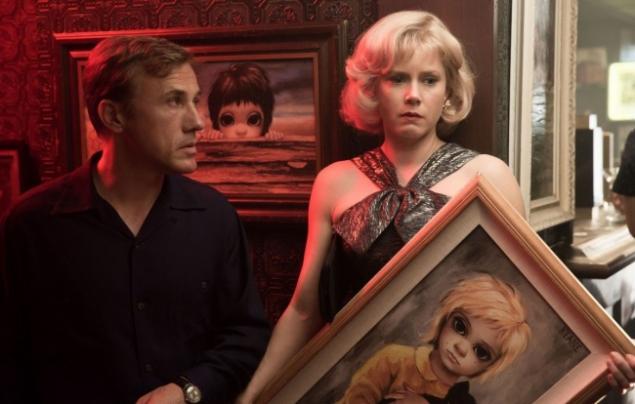 The film about painter Margaret Keane - the progenitor of Pop Art. Her paintings with images on them are children with huge eyes hung in every home. Only now she had more than one year to be silent, and then the fight, arguing that these paintings she has created, and not her husband, who disguised himself as an artist, wife entangling nets lies, falsehood and fear.



Walk The Walk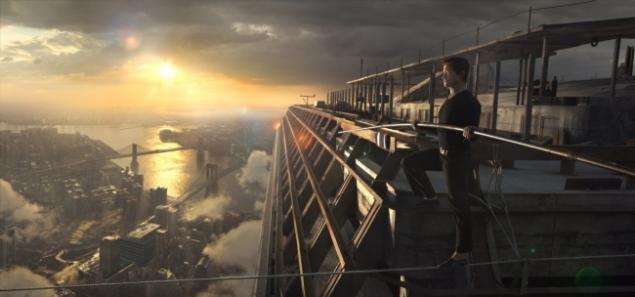 The film about a French tightrope walker Philippe Petit. The game's story - his dream come true - an incredible pass a tightrope between the World Trade Center twin towers in 1974



Joy Joy

.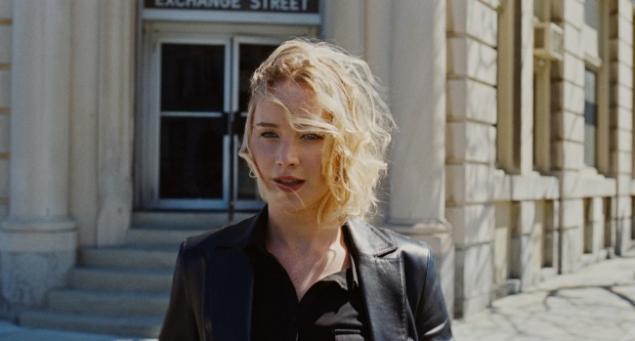 The script is based on the history of inventor Joy Mangano - a single mother, which hung all their family problems. Joy came up samootzhimayuschuyusya miracle mop. On the road to success awaits her many losses and disappointments. As a result, in addition to the squeegee it has created a new kind of business.



Gagarin. First in Space






Few people know that Yuri Gagarin would expel from the pilots ... But the first group of cosmonauts selected from three thousand fighter pilots across the country. The legendary twenty were the best of the best. Who among them will fly first, no one knew ...



An Angel at My Table An Angel at My Table








Janet Frame lives in New Zealand, in a large family. She has red hair and sensitive nature of the timid. She writes poems and stories. In 20 years, she mistakenly diagnosed as "schizophrenic" and upekayut in hospital. But even there, Janet writes and receives literary prize for a collection of stories. Precisely because of this it is possible to avoid lobotomy and leave the mental hospital.



Kon-Tiki Kon-Tiki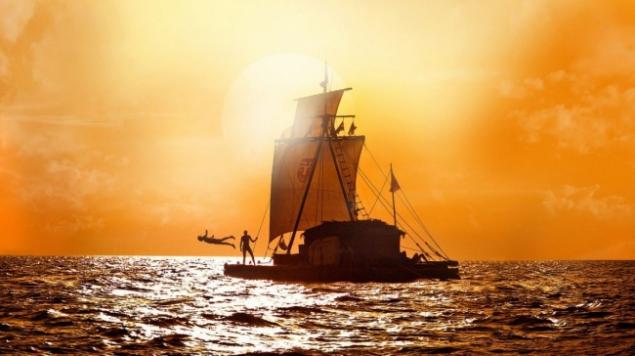 The film about the legendary journey, and the heroism of the Norwegian anthropologist Thor Heyerdahl, who was able to go on the raft from South America to Polynesia. It was 3770 nautical miles in the waters of the Pacific Ocean on a raft "Kon-Tiki" in 1947, turning the idea of ​​the boundaries of human capabilities.



Equilibrist 83,852,340





The film is based on the true story of circus performer - equilibrist Leo Osa, who lost during the Great Patriotic War arms. He comes to his home town, he finds the strength and seeking to return to his beloved profession, so masterfully performing tricks on the one hand that the audience did not even know that he was disabled.



A Beautiful Mind Beautiful Mind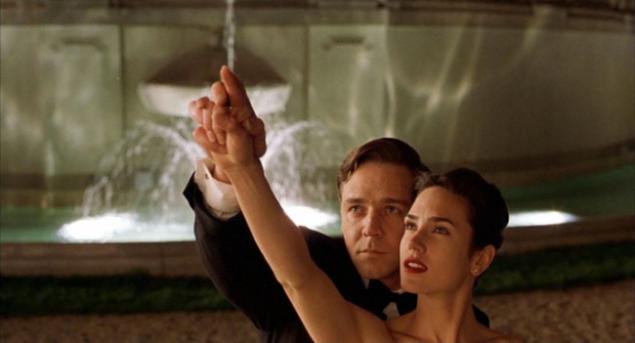 The film about the life of a brilliant scientist mathematician John Forbes Nash.
Despite the diagnosis, hallucinations, rupture of relations with colleagues, friends and family because of progressive schizophrenia, he continued to work and received the Nobel Prize.



Life in La Môme pink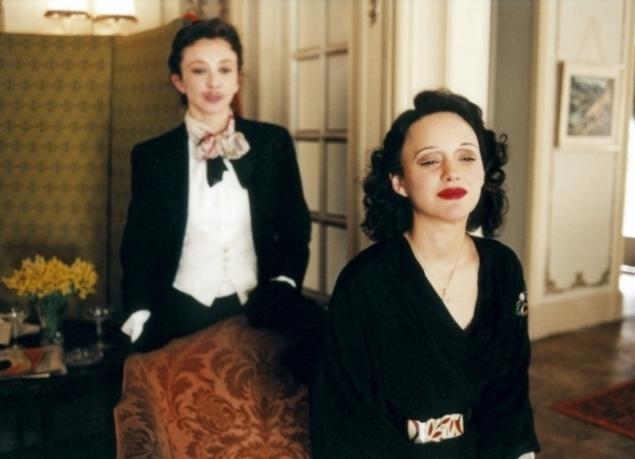 Life of Edith Piaf was like a battle every day, she had to fight for the right to live, and love to sing! She rose from the slums of Paris to the stage in New York concert halls and has captured hearts around the world. Her friends were the most famous people of the time - Jean Cocteau, Marlene Dietrich, Marcel Cerdan. Raised in terrible poverty, Piaf achieved enormous success.



The Pursuit of Happyness The Pursuit of Happyness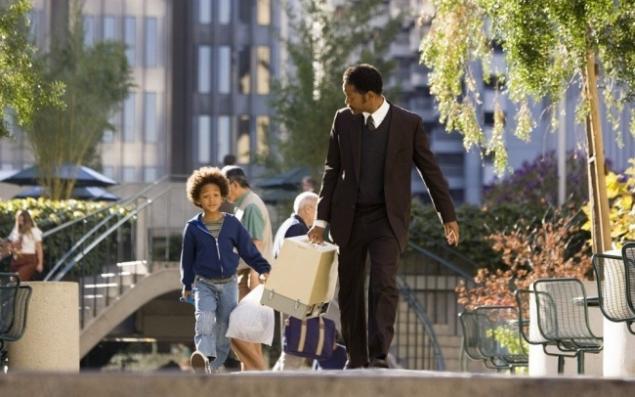 Chris Gardner's wife left and he was alone with the five-year son. Work brings income and they find themselves on the street without money and property. Chris does not want to give up and decide to get an intern at a brokerage company. Just six months, he will not receive any money for the work. But Chris is struggling to make a child growing up happy, gets a place and becomes one of the most successful entrepreneurs in history.



Coal Miner's Daughter Coal Miner's Daughter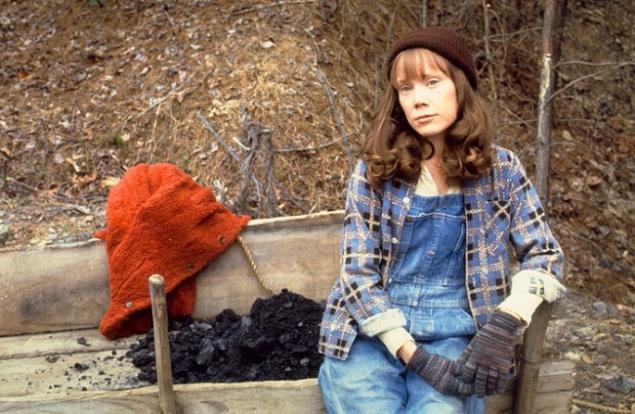 A screen adaptation of the autobiography of the famous singer Loretta Lynn, Kentucky passed from poverty to country star. The singer's life was a lot of unpleasant moments: the fight against drug addiction, breakdown, trouble in the marriage and the death of her best friend. But she never gave up.



Selma Selma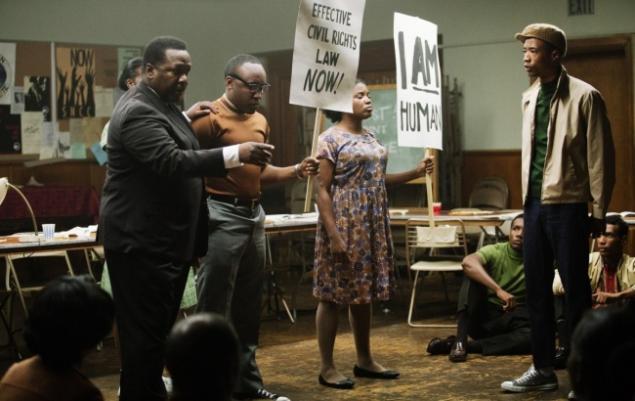 Drama about the protest marches organized by the human rights activist, Nobel Prize winner Martin Luther King Jr. in Selma, Alabama. It was the African-American Civil Rights Movement, in particular for the right to vote in elections.



Universe Stephen Hawking's The Theory of Everything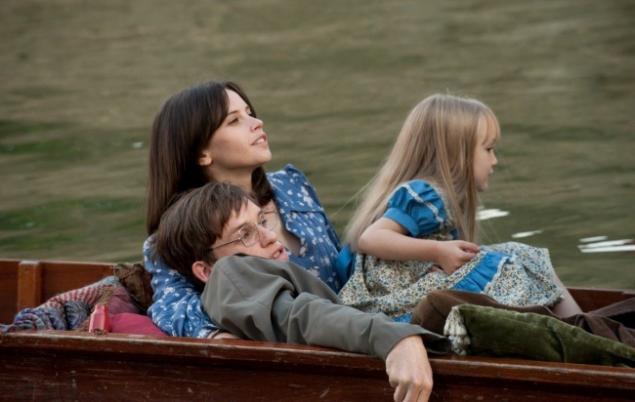 Young student-physicist Stephen Hawking meets the future art historian Jane Wilde. Steven has shown great promise, professors see it as the future of British cosmology. Hawking put a terrible diagnosis - Lou Gehrig's disease. His life can end in 2 years, but it does not frighten Jane. Being almost completely paralyzed, he continues to live, makes the greatest discoveries and wrote scientific bestseller.



All forces De toutes nos forces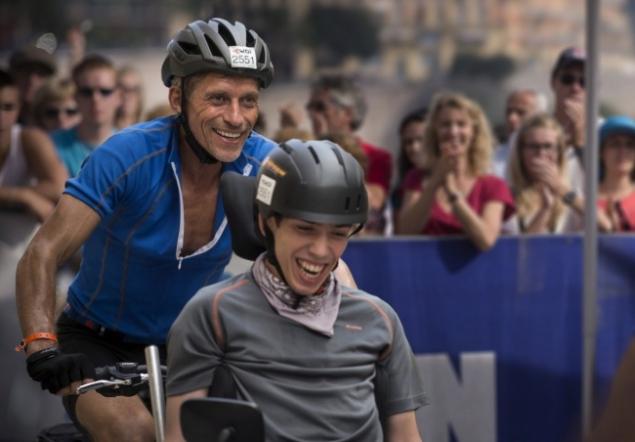 Like all teenagers, Julien craves the thrill and adventure. But it is very difficult to translate those dreams into reality, when you're confined to a wheelchair. To achieve his, he persuaded his father to take part with him in triathlon 'Ironman Nice ", one of the most challenging sporting events in the whole of France. The basis of the film is taken the story of father and son - Dick and Rick Hoyt



Photos on preview:. 20thCentFox © / Courtesy Everett Collection ©



See also:
10 films that teach us the value of life
15 films, which will help to believe in themselves
20 films from which we want to live

via www.adme.ru/tvorchestvo-kino/20-filmov-ot-kotoryh-nam-hochetsya-zhit-724110/
Tags
See also
New and interesting
New and interesting