16.05.Oskar. Do you remember how it all began? Bashny.Net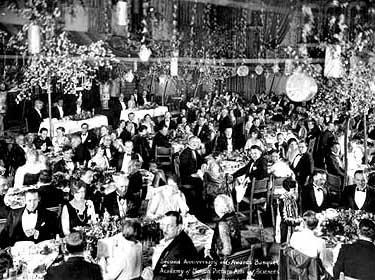 1929.
It started - still obsmeyat now you can. Gathered two hundred and fifty people, hang out a quarter of an hour, the Lord of the nominees presented "thank-reviews". And that's not all - "thanks" is not a movie for separately taken guessed from the first once since Shaw in 1929 was measured collectively, so to speak. For two years - 27/28. And who knew too sho get before. And not just know, but also stamped in the newspapers. In general, the intrigue strangled in the cradle.
This leads to a natural question - "And what with this could be gesheft?", Because all bodyagi with "Oscar" (well, Schaub to be accurate, as it became known already since 1934) realized not anyhow who, and Louis Meyer, and he did concept of gesheft had. Because Metro-Goldwyn-Mayer him not inherited inherited, and it was just born and Samoa. Shaw said - all with something start to happen and still sho first oladushek a skillet stick together. But in the same 1929 the first and the last time was measured prize for the best titles to mute the picture. And at the same time issued a bun for the first sound film - "The Jazz Singer". No, there still was such a thing greater then never happened. And still held a four in one: "For versatility and genius in acting, writing, producing and film direction respect." This Chaplin and distinguished him for the "Circus" was measured for the full program. Envy, who wants to. Genius
And regarding gesheft - I'll tell you, cunning Louis did was right. Not immediately, but razduplilis around this event. And now, quite delicious pie turns out - nearly a billion dollars to the economy of the state of the solar plus work on this performance tens of thousands of taxpayers. So sho with Chuyko in antiquity Meyer was a full order ...
Tags
See also
New and interesting
New and interesting