< Nadezhda Kapinos
Lviv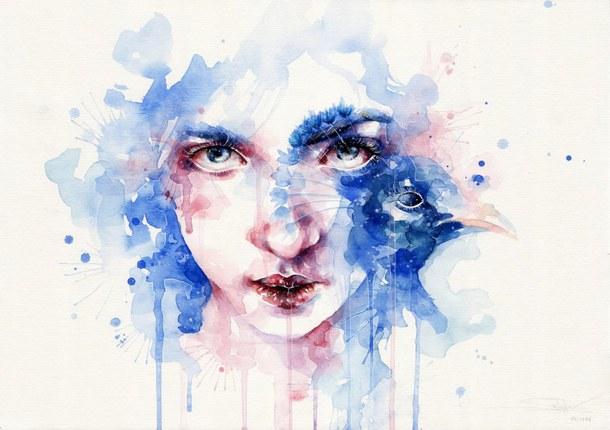 ... So many shades of gray that I want to splash the blood.
So many white snow, which at the time - go crazy ...
and more stupid than you can imagine - "blood" to rhyme with "love."
(... There are enough options ... let's say - a "role,
rosin, carrots, blizzard, foil, beans,
quietly in a fur coat tolsteyuschey moth, phantom limb pain,
caramel, bed, pastels ") ... dawn ... Winter ...
In my city - Snow.
I embrace.
The end of the letter.
... So much sunlight on the bottom of the skull
among black Chertenkov, charting a strange drawing.
And stupid than you can imagine - stupid ... stupid cork -
so desperate, wet, bravely, in vain, timid,
to a screwdriver in the brain, to the burnt wiring in the darkness,
realizing the opposite, expect that you, too - waiting ...
In my city - Snow.
And not soon -Vesna.
And - Rain
that my silence magical sound holes ...
And yet - the snow ... the snow ... the snow again.
(... I probably would have his throat cut by hand
to you - menyabolshenezhduschemu - not write).