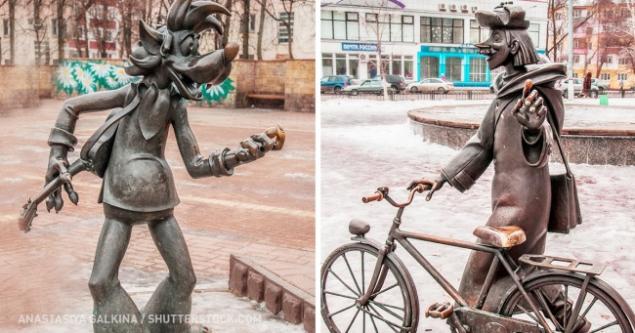 How often we want to plunge into the magic world of our childhood, where bears are good-natured, ironic rabbits and fish sing cherished desires.
In different parts of the Russian cities the streets are decorated with wonderful sculptures kind of cartoon characters. < Website invites you to stroll through the fabulous places in Russia.
«Well, wait!"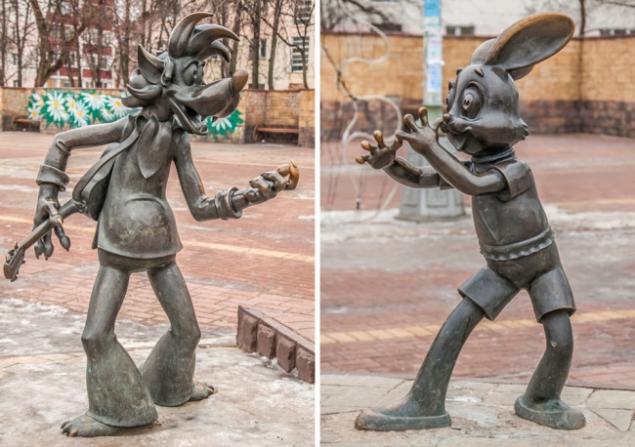 In Ramenskoye, you can see the monument to the heroes of one of the two most favorite Soviet cartoons - "Just you wait!". Past these famous characters is simply impossible to pass without a smile.
«Three from Buttermilk"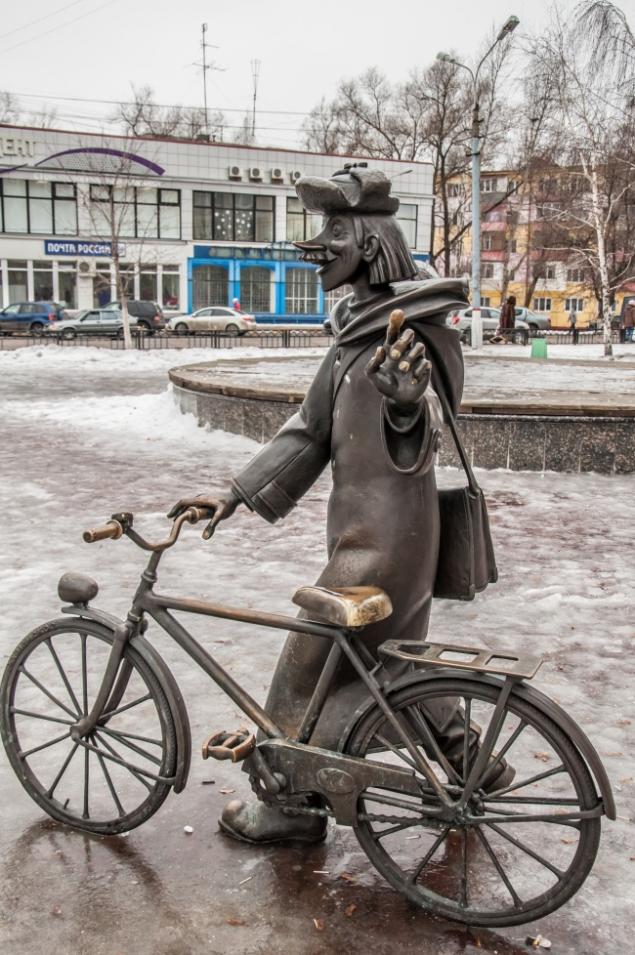 Quotes from the cartoon "Three from Buttermilk", "Vacation in Buttermilk" and "Winter in Buttermilk" has long been on everyone's lips. We all know how to eat a sandwich with sausage and build "figvamy". The heroes of this cartoon as "live" in Ramenskoye.
«Crocodile Gena and his friends"