Everybody needs friends. Because sometimes you have to ask for help, to share the joy, ask for advice or to talk heart to heart. Stars are no exception, and often they give birth to friendly relations among comrades in the shop. < Website publishes a compilation of examples of how there is a strong friendship for many years among the famous people
Michael Porechenkov and Konstantin Habenskiy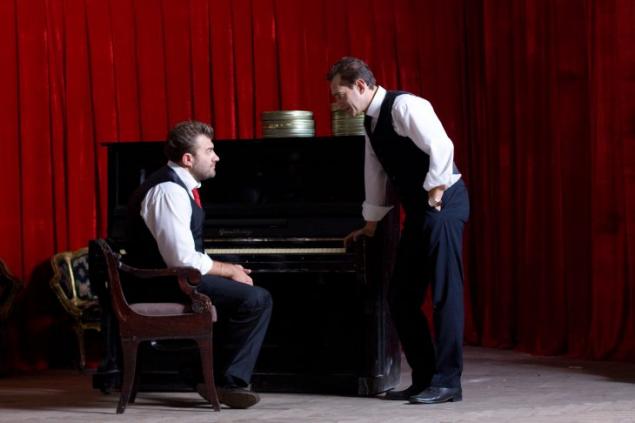 Michael Porechenkov and Konstantin Habensky -. Old friends. They play in the same theater, starred in the movie "Heavenly Court". Almost simultaneously, the actors moved to Moscow from St. Petersburg, and Porechenkov even gave his country house in the unlimited use of Khabensky. Needless to say, everyone would dream about a friend who is always a shoulder!
Penelope Cruz and Salma Hayek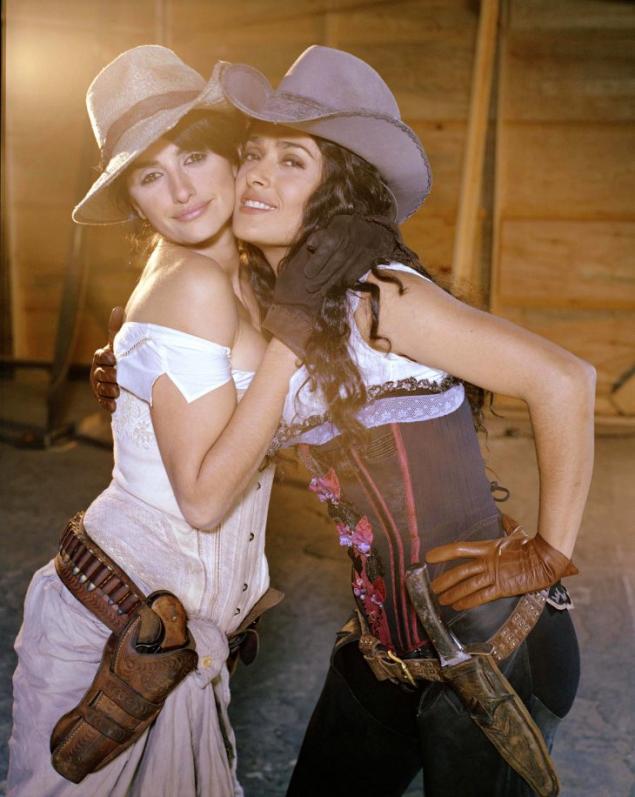 Beauty Penelope Cruz and Salma Hayek became friends on the set of the film "Bandidas." They are typical best friends: do hair and give funny nicknames to each other. According to Penelope, while the actress is not got children, they spent almost all their free time together. It is possible that the stars were on the basis of similar temperaments:. Spanish explosive and fiery Mexican
Brad Pitt and George Kluni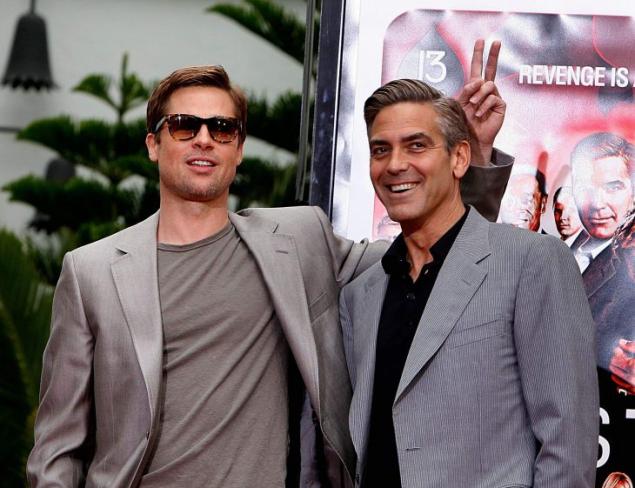 How was it possible not to make friends after working together on the film "Ocean's 11"? For many years, the actors con each other's shoulder, are removed together and enjoy each other's company. Brad Pitt talks about his best friend, "He's very funny. It gives joy to me and all around. " And although there are rumors that the friends had an argument on financial grounds, we believe that long-term friendship as just does not end.
Courteney Cox and Jennifer Eniston
Serials friendship glamorous brunettes and blondes has grown into a real female friendship. Jennifer describes her best friend as a very caring and dedicated person. Here is what she says: "I slept so many times in her living room! Without going into details, just say that Courtney has passed for me thick and thin. »
Matt Damon and Ben Afflek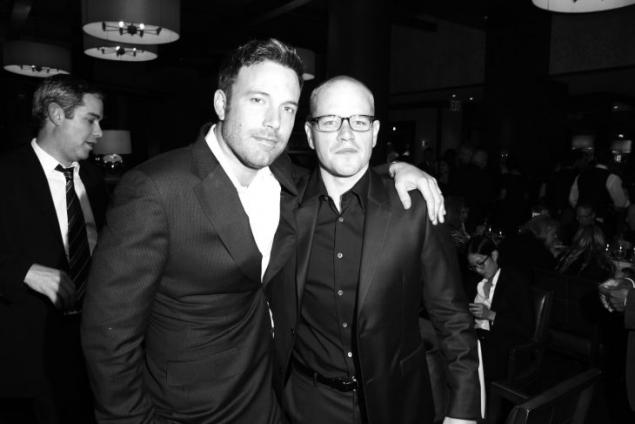 Matt and Ben - an example of this male bonding, which many envy. They are familiar with adolescence and spend a lot of time together: the actors live in the neighborhood, make friends, and families are seen almost every day. Apparently, the joint work on the script for "Good Will Hunting" had strengthened their friendship once and for all.
Drew Barrymore and Cameron Dias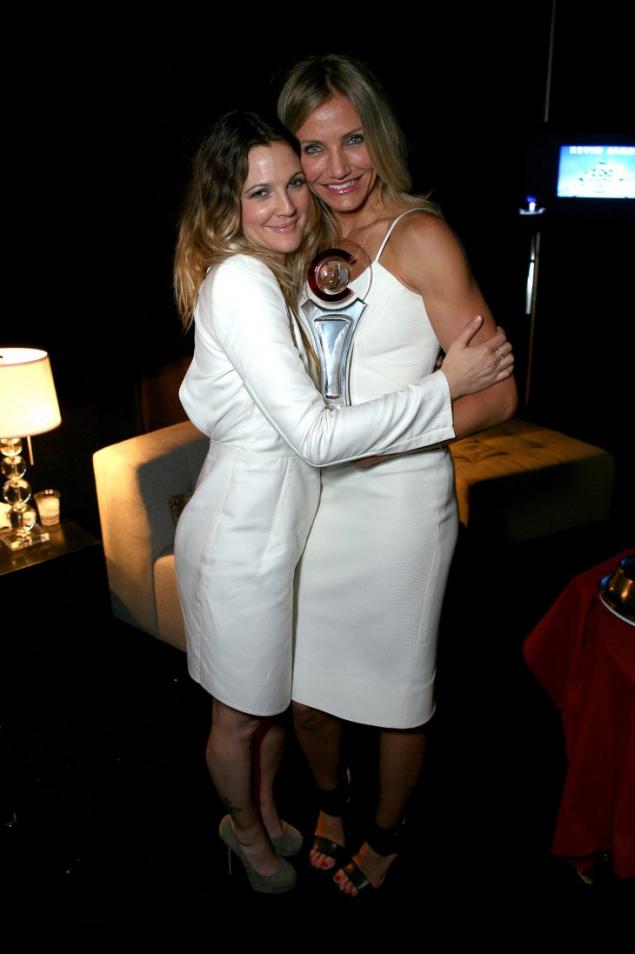 Met on the site, "Charlie's Angels" actress are friends to this day. Barrymore recently even admitted that she jokingly calls her best friend Poo Poo (Poo Poo). Girls do not give each other in offense: during an interview with a radio station Cameron snapped and went after the unpleasant question of Drew. And Drew Barrymore was a bridesmaid at the wedding of Diaz. For girls this is probably the highest manifestation of trust.
Bradley Cooper and Gerard Batler
The guys are not very friendly for a long time, but, apparently, very hard. They like to have a drink together or go to the tennis in almost identical costumes. By the way, unlike many star friends they do not have any joint of the film, so they want to stay together in a comedy or action movie. According to Gerard, in an action movie, they would prefer to play the enemy to the heart pomutuzit each other. That's how it is when brutality rolls!
Naomi Watts and Nicole Kidman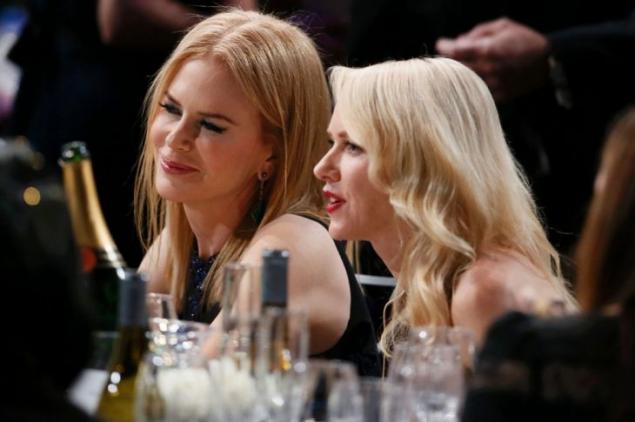 Long before becoming a famous actress, Naomi Watts and Nicole Kidman became friends on the casting, which was held in Australia. Hollywood princess held together fire and water and never leave each other in trouble: Kidman helped Watts to adapt when she moved to the US from Australia and Naomi, in turn, helped Nicole to go through a difficult divorce from Tom Cruise. And they say that there are no female friendship!
Tobey Maguire and Leonardo Di Kaprio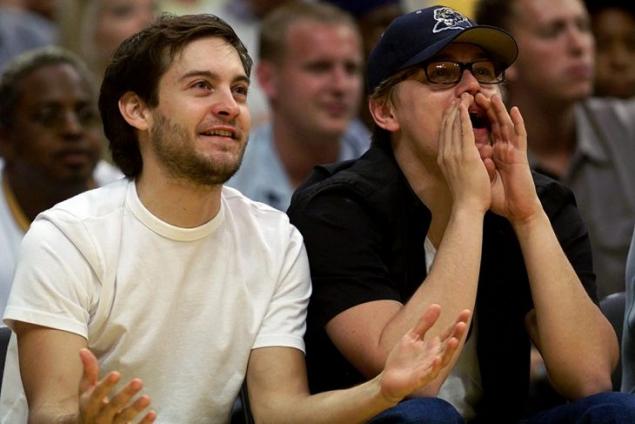 DiCaprio and Maguire are friends from an early age. Nearly 25 years, they support each other in everything. Actors admit that discussing each other's role and projects that are going to participate. Their friendship has stood the test a success: after "Titanic," DiCaprio has become the idol of the entire planet, and Maguire to fame came later, after "Spider-Man." However, they cheer for each other and genuinely enjoyed each other's achievements. Famous friends always wanted to create together something big, and at the site of "The Great Gatsby" they dropped the chance. Both are addicted to basketball: play together and go to the game
Madonna and Gwyneth Peltrou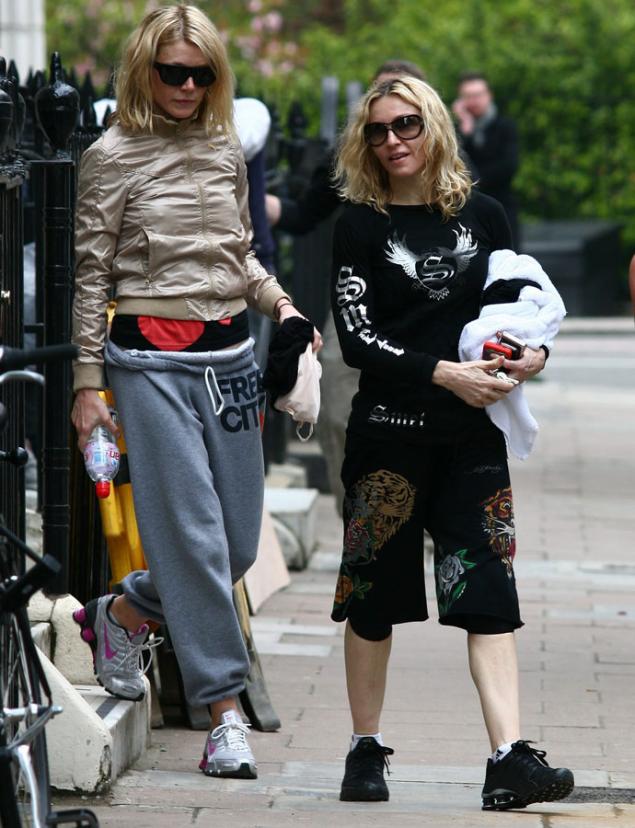 . Madonna and Gwyneth Paltrow are so close that even call each other sisters. They have been friends for over 10 years, and after the divorce of Madonna and Ritchie Gwyneth even agreed to move for the sake of a friend in New York. It would seem that outrageous pop star and a real English lady - that they can combine? However, they doted each other!
Based on materials from Marie Claire, kinopoisk, DailyShow, Segodnya.ua, adaptation Adme
via factroom.ru