Maria Vinokourov
Gatchina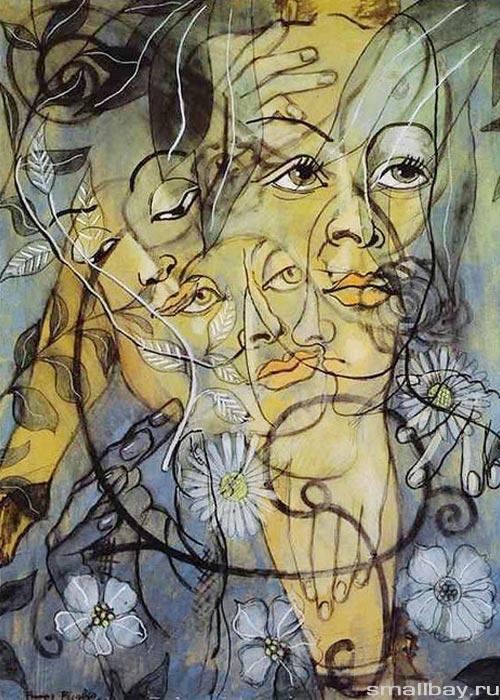 - Nice, gilt handle - tell you everything, as to the spirit:
What has been - gone in the rain, what will be - that the fungus in moss,
It sprouts in a jumble of days, straightening as spores -
dreams. Do you want to know the truth about it - one that will meet during the spring
? The one that will be to you as a reality, as a shelter, and disease,
To which you - the light, Prince, eh long your last song
? Golden - red-haired on the palm in the sunset rays of dawn ...
 - You handed her his poverty. And see: the fire burns
. Warm dusk the night before the bottom pour a ladle of caresses and neg.
After payment of all full: vorog - furious
Petcheneg Or other barbarian blood - he is a war comes as a thief
. You're thinking only about her, you will choose smertushku.
Give more gold - Learn how come the last moment ...
 - Get out of the old woman, do not have secrets! You lied to me - here's my verdict:
The sun will rise on the edge, but does not fall gold!
She smiled slyly and disappeared into the thick crowd.
But since then, not himself, wandering through the alleys and squares,
I'm trying to find a copper, so comfortably kutilos us.
Recently, she came into the world of my dreams ... inflamed
Drink if this cup to the dregs, just found out that spilled blood?
Maybe it's better like everyone else, crawl through the ordinary cares?
Out the other - it is, I suppose, and not the evil eye and not kill
. We mediocre, somehow - suddenly, but Slade - give life
! And a person is good, sweet, and is not connected with her terrible fate.
Evening. A strand of blowing breeze - outlined white cheeks:
Come what may! As sparkling eyes! Evil Moroku contrary