The company Beiersdorf appreciate the family and children, so it is particularly safe care for kids is important. Kindergarten and nursery Troplo Kids, built in Hamburg (Germany) for the project of architectural bureau kadawittfeldarchitektur, designed for one hundred children aged between nine weeks and up to six years. The professional team of 22 qualified teachers treats each child as a unique person and help him in every way in the development.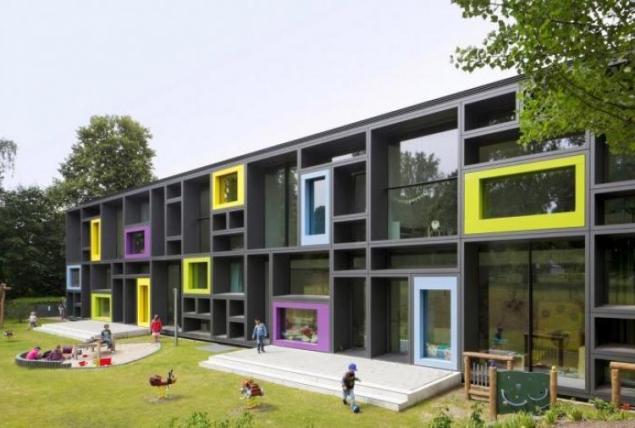 Interesting geometry of the facade immediately draws attention to the children's garden, a contrast solution with bright accents in the background of the graphite base pleasantly pleasing to the eye, lifting the mood. The interior design of the space is no less interesting. The architects have created all conditions for comfortable rest and creative games, encouraging interaction between children. Panoramic windows opens an overview of the green zone around the building, filling the room with sunlight, the rays of which emphasize the rich colors in the interior. The central two-story space designed for active play, different designs stimulate the imagination and encourage kids to movement and creativity. At the same time the architects have taken care of the nooks where weary kids can relax, read or draw something. On the ground level it is also designed for the smallest room, and upstairs there are additional nursery group and two rooms for older children. There's also a dining room, a kitchen, a workshop and a room for meetings. To move between floors is possible via lift or the stairs. Moreover, the kindergarten building turned out not only functional, colorful and flexible with respect to future changes, but also energy-efficient, for the project and was awarded a gold certificate of quality.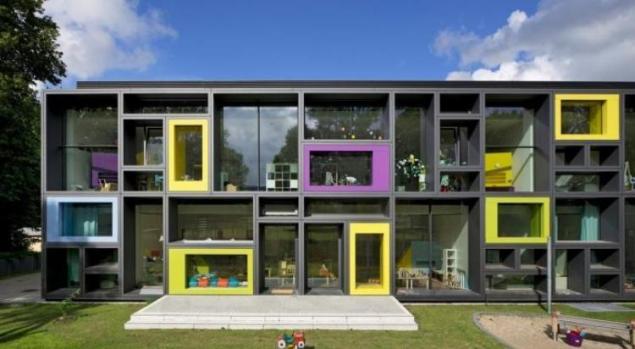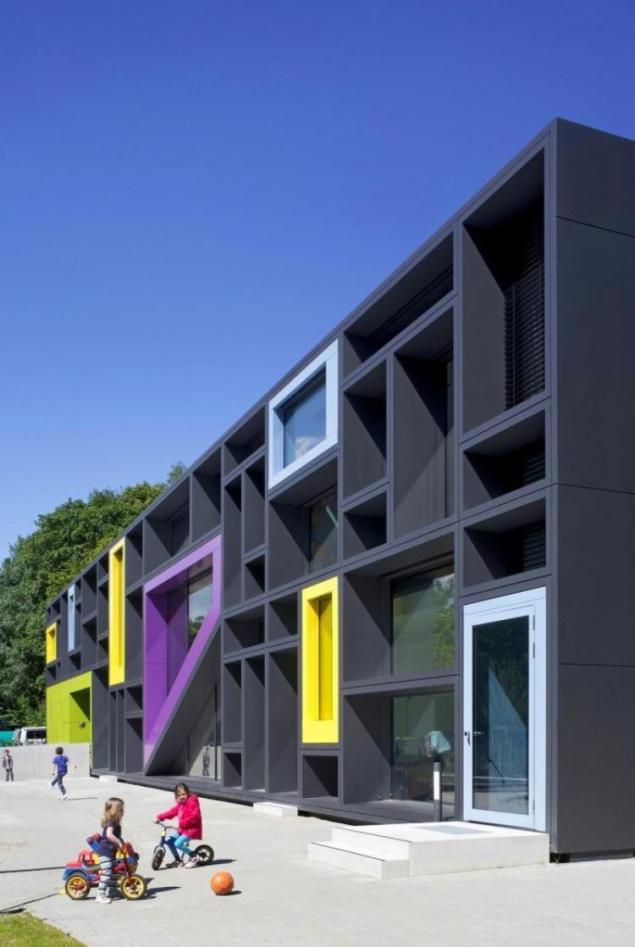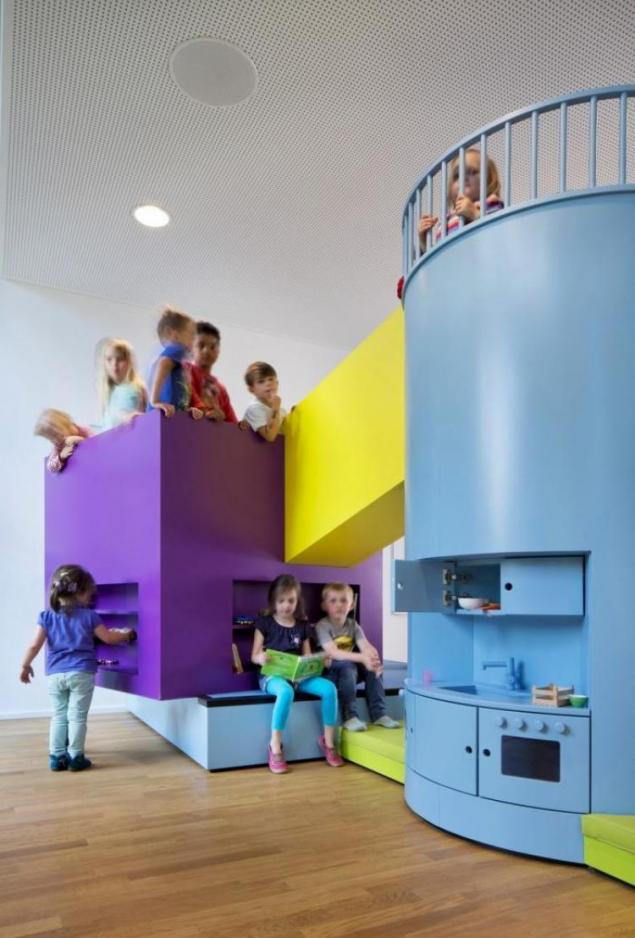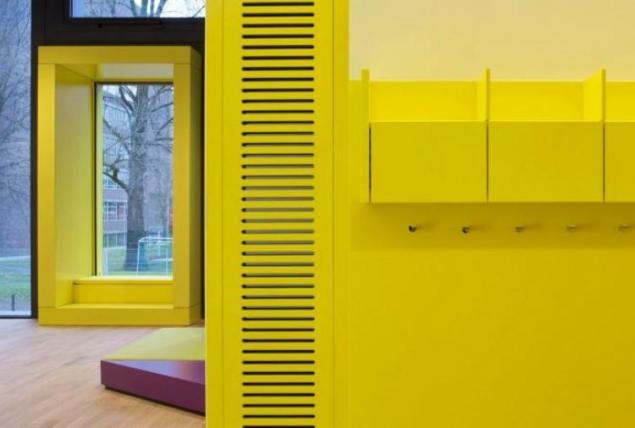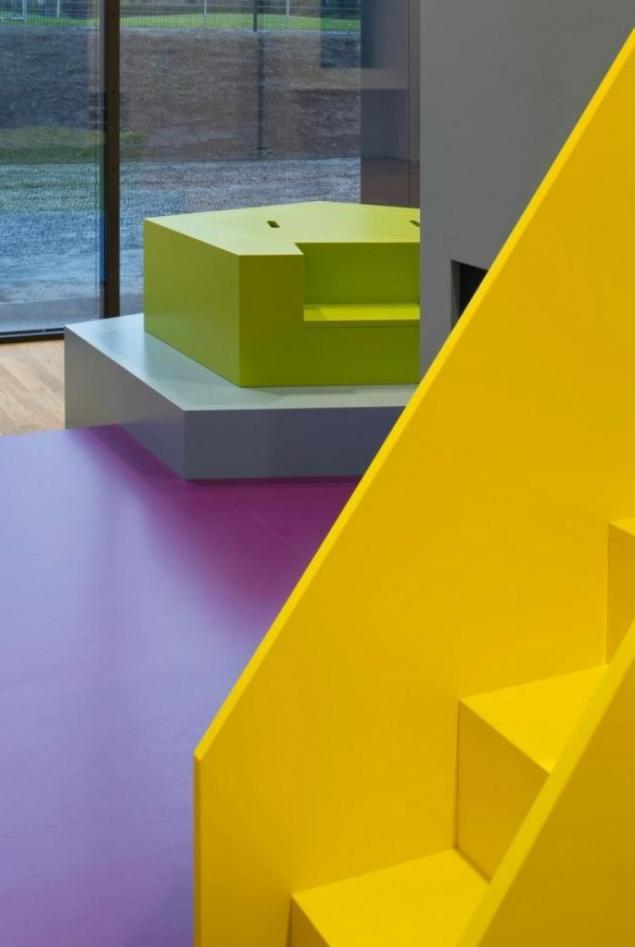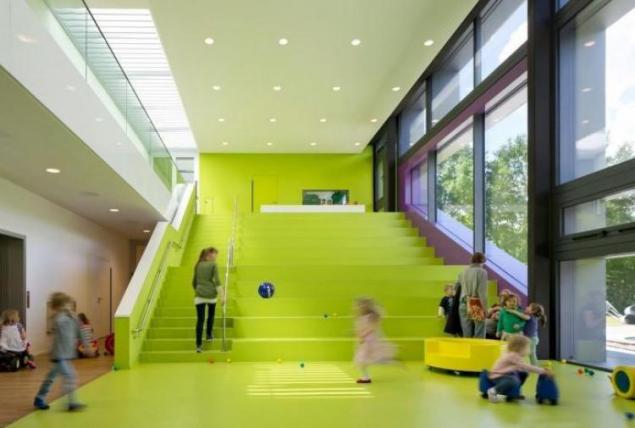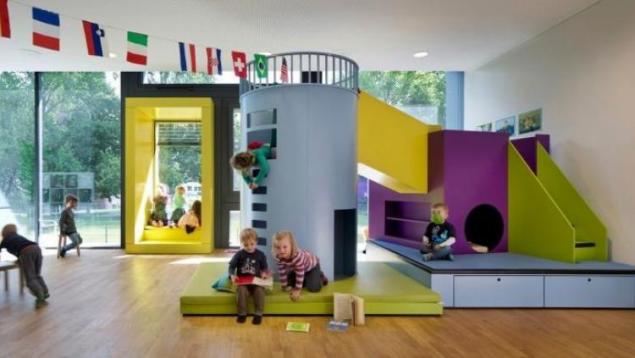 Loading ... Loading ...
Liked? Share with your friends!
Loading ... Loading ...