When the chips have already eaten, and the cardboard tube bank still remained, we should not rush to throw it. After all, you can find a lot of useful and original ways ispolzovaniya of the subject in everyday life.
< Website has collected the most successful variants of transformations that would like to repeat at home independently.
1. Vase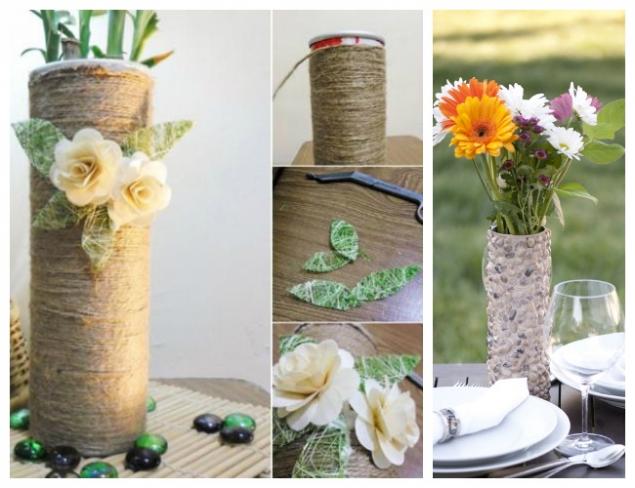 Flick hands empty cans of potato chips turns into ... a decorative vase. Just something you need to draw the outer side of any materials at hand.
2. Gift packaging
Pack gift extraordinary way - a real art. Tuboobraznaya Bank suitable for packing of edible products, such as cookies or candies, as well as for small and easily folded items.
3. A container for storing pasta or cereals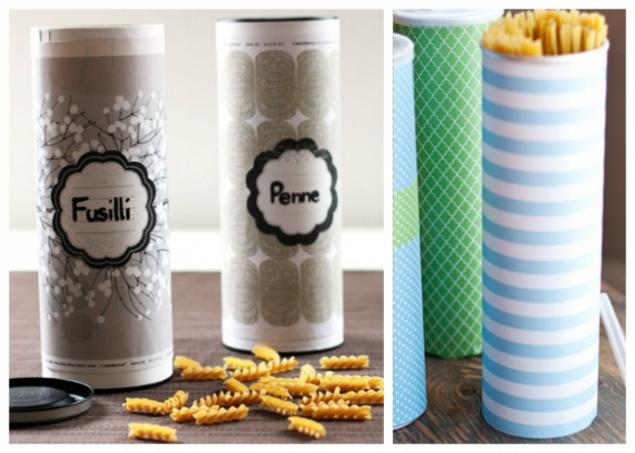 Bank with an elongated form just created to store the spaghetti, that does not prevent it to store everything that comes handy. Great scope for imagination in the kitchen there.
4. Dispenser cotton discs or packages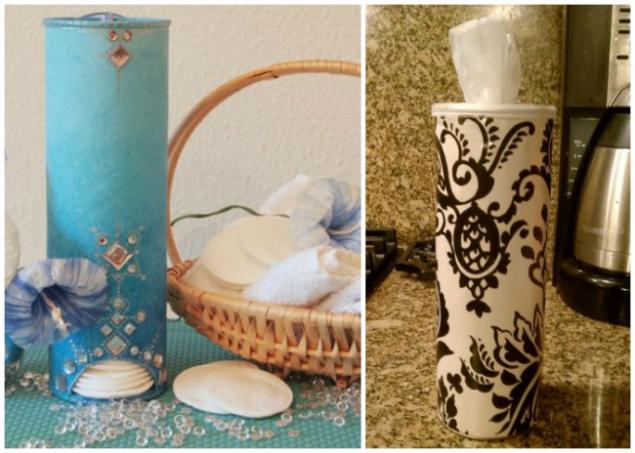 Cut a small round hole at the bottom of the banks, we make a great holder for a cotton disk or coffee capsules. And by making a small hole in the plastic cover, you get a suitable place for storage of plastic bags.
5. Kaleidoscope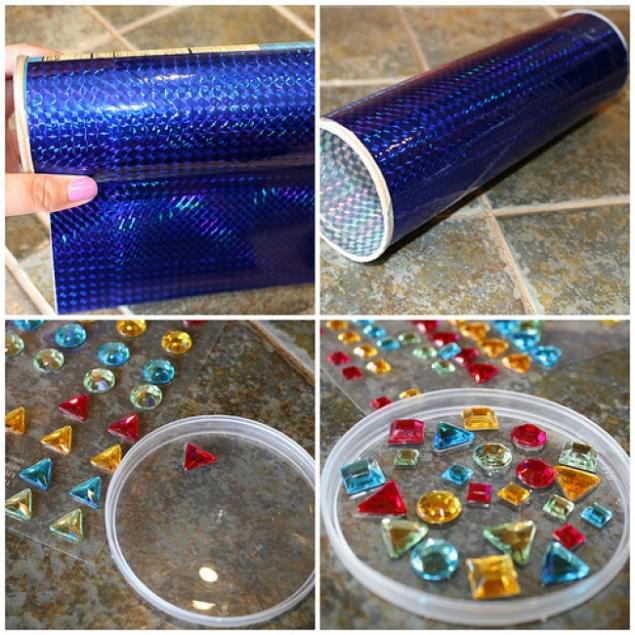 For parents and children to turn the idea of ​​their own kaleidoscope. For this purpose, you will need a hammer and a nail (to create holes on the back side of the banks), holographic paper, shiny stones, attack of inspiration and a little time.
6. Boxes needlewomen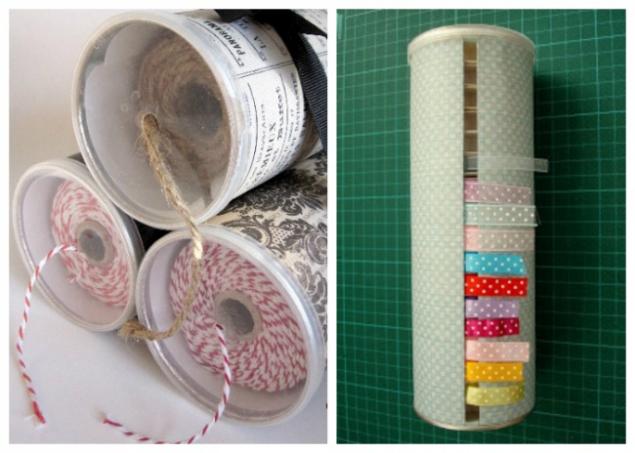 The empty tubes are very easy to store tapes, webbing, thick thread, twine and other materials for creativity. With the help of small manipulations securely fasten all in and enjoy the perfect order on the desktop.
7. Candle Shape
The free chips cans can be filled with molten wax in any combinations and proportions, and the output is a home-made candles.
8. Mini-oven for cooking sausages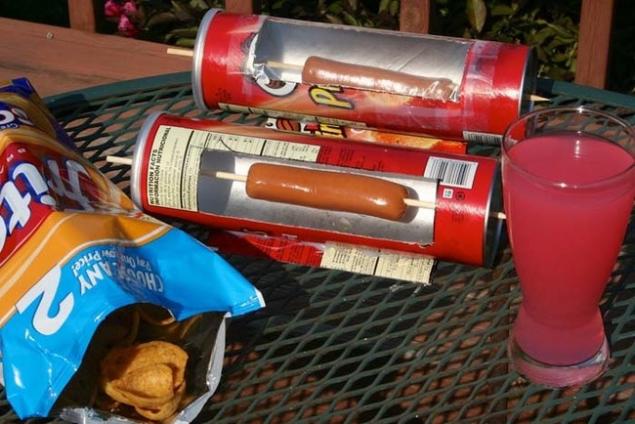 Prepare a way for the sausage hot dog, it may not be the most convenient way, but definitely entertaining. Just something needs solar energy, empty cans and sausages, of course. It is time to scientific experiments.
9. Toy house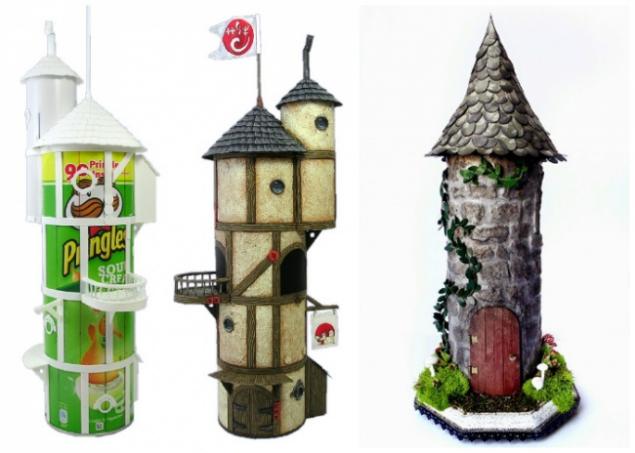 Here it is, a suitable base for the toy tower, and maybe the whole castle. With good decor is absolutely impossible to guess from which it was made.
10. Organizer for stationery items and spokes
Table organizer "Fast Food", which is filled with pens, pencils, brushes, needles and other small or elongated objects.
Photo on preview: fabyoubliss
See also:
25 stylish ideas for storage of female
stuff 15 ideas for a perfect order in the bathroom
20 ways to breathe new life into old things

via www.adme.ru/tvorchestvo-dizajn/20-sposobov-vdohnut-novuyu-zhizn-v-starye-veschi-1053360/