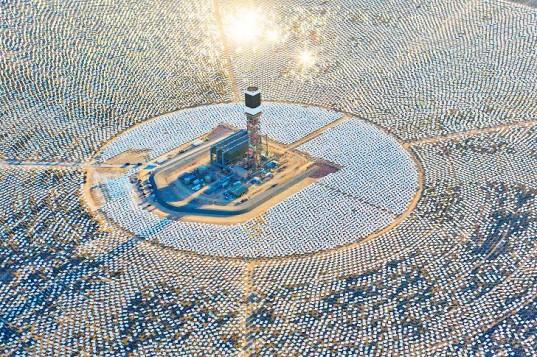 It will be SES tower (tower height - 240m), which is unique in the world at this moment. What is curious: Israel recently discovered in its territory gas field, but it is not a priority in the development of the energy sector. That is, the field is being developed, but the emphasis is on alternative energy sources. Although - What kind of alternative)) Sunny days will be enough to meet the 1% of the country's electricity needs in the Negev desert in abundance, the new power station (121 MW). But this - the first swallow, so to speak. And if all goes according to plan, the share of electricity generated from renewable sources by 2020 will reach 10%. Israel can count ...
And not only the Israelis. Europe also makes extensive use of natural features - the Netherlands and Germany are actively building wind plants, the Spaniards built solar plants
. Only Ukraine - a darling. Zabagato Garnier dwellers dumate about tomorrow. And it's time ...
Anatoly Golubovskii