"Facts" - a popular genre, but unfortunately, people are too often substitute their fantasies facts. The site has collected a dozen of "facts" that you probably have heard, and which, in fact - just a common myth. < 1. The sailors of the past used to navigate the North Star is not because of its brilliance, but because it is the only star that looks motionless all night.
2. At the end of its existence (after about 4 billion years old) The sun does not explode, all somehow think, and will slowly expand, engulfing the Earth in the process.

3. Contrary to what they say in school, at the matter, there are four basic states, not three: solid, liquid, gaseous and plasma.

4. Despite the fact that we feel the gravity, as a force that "attracts to the ground", she "attracts". It would be better to say that gravity sucks objects and does it in all directions and dimensions.

5. According to popular belief, pets live flies all day. This is not true. Fly, you're lucky if she did not have eaten a spider or a cat can live peacefully in the house to a month.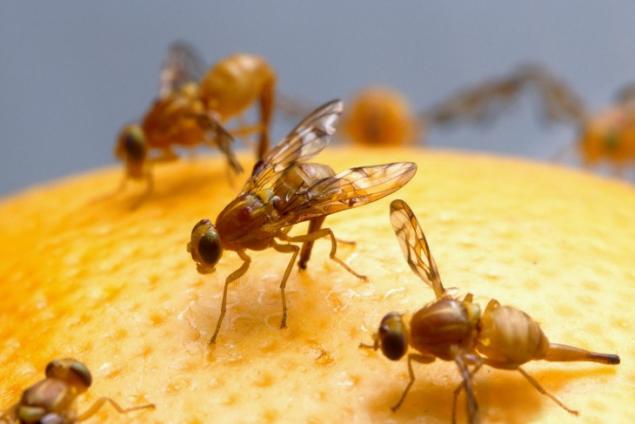 6. The worm in the bottom of a bottle of tequila - not a sign of quality, as a publicity stunt. Only some types of mezcal can contain moth larvae, act as a "worm", which indicates the low quality of the drink.

7. It is believed that Tyrannosaurus did not use for its underdeveloped forelegs. However, the survey found that at least one function of the "ruchonok" was: the male was holding them female during mating.

8. Although Mercury - the closest planet to the Sun, it is not the hottest. This "resort" on Venus: the average temperature of its surface - 462 degrees, making Venus the hottest planet in the solar system.

9. It is said that Albert Einstein poorly in school and was especially stupid in math. On the contrary, Einstein once said that mastered differential and integral calculus even before he turned 15.

10. Do not be afraid to wake a sleepwalker. It can not hurt him, on the contrary, you may save him from unintentional self-injury in a dream.

11. Ostriches do not bury their heads in the sand, when fear. Ostriches do not bury their heads in the sand. If they are in danger, they fall to the ground and pretend to be dead.

12. Despite the huge amount Hollywood movies about space where aircraft or other objects explode and burn, that's impossible. For combustion air is needed, there is no oxygen - no fire.

13. Blondes and redheads not "gradually die». The genes do not die. The recessive gene that gives hair blonde or reddish hue, can be transmitted from generation to generation without affecting the color of hair.

14. Security and Hollywood director I would like to assure us that "truth serum" such as amobarbital sodium, deprives a person of the ability to lie, but it is not. It gives an effect similar to intoxication, resulting in the person becomes more talkative and frank.

via factroom.ru