In the social network Instagram gaining popularity new Christmas trend - festive beard, studded with sequins.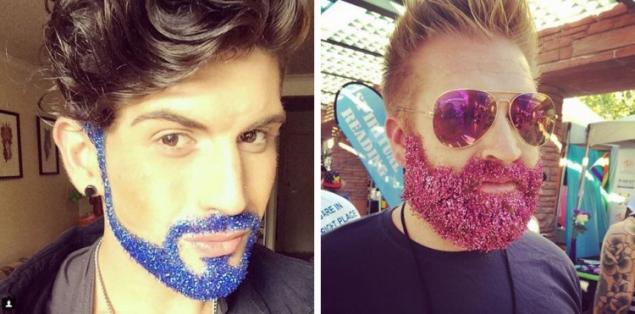 Instagram users on the eve of New Year holidays was supported by a new trend - they strew their beards colored sequins to give your image a more festive look, and publish photos under the hashtag #glitterbeard in a social network.
In addition, it is not necessary to have a luxuriant beard, or even some sort of facial hair, you can just coat with sequins his chin. This concerns not only men but also women.
Shining beard, certainly looks very impressive, really brings some inconvenience - so sipped a drink at a party, you can inadvertently eat a piece of holiday decor.