Wonderful kinoskazki "Old Hottabych" pleases more than one generation of domestic audience. This kind film look happy so far, although it was released more than half a century ago, back in 1956.
History of the movie and filming locations compared with landscapes currently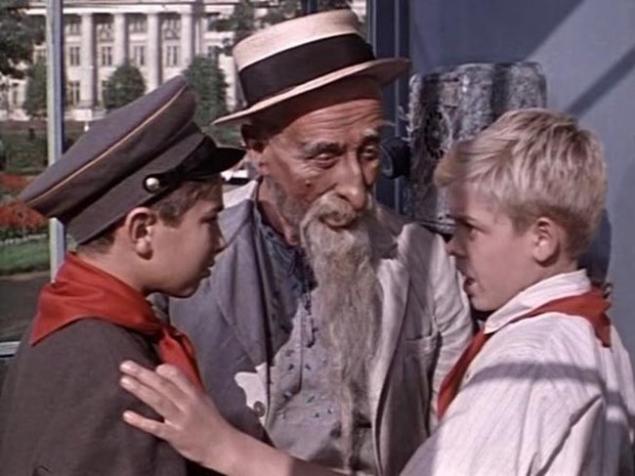 In the story The film takes place in Moscow, but in the capital only shot panorama of the city and Moscow river where Volka found a pitcher. Caravan with elephants and camels - in Sochi, when there touring circus running trainer Kornilov. Sochi is also a sanatorium and Sergo Ordzhonikidze, which fell into the fountain movie characters on a magic carpet. Ride a camel shot in Odessa (Moscow high-rise in these frames - drawn). The greater part of the scenes were shot in the pavilions of "Lenfilm" and several episodes - under the sky Leningrad. But what is the episodes and where they are shot? To answer this question, I armed myself with screenshots, a camera and went in search of ...
Episode One. Returning from school.
After the failure of the exam in geography Volka returns home. In the courtyard of his catches Gogh-Pill. We see a well-groomed yard with playground, Stalin's four-storey house. Generally Stalinist architecture - unobtrusive background film. But where is this yard? Actors speak in inervyu that filmed somewhere in the New Village. Hence, it is necessary to look there. My search started from the metro station "Black River". Intuition told what to look for should be in homes between Seaside Avenue and Savushkina. And indeed, after ten minutes of walk I found this yard, imprinted on film frames. Of course, for half a century grown trees and photograph the building facades are now extremely difficult, and in the summer - it is almost impossible. Fortunately, there is no early spring greens and something to capture still managed.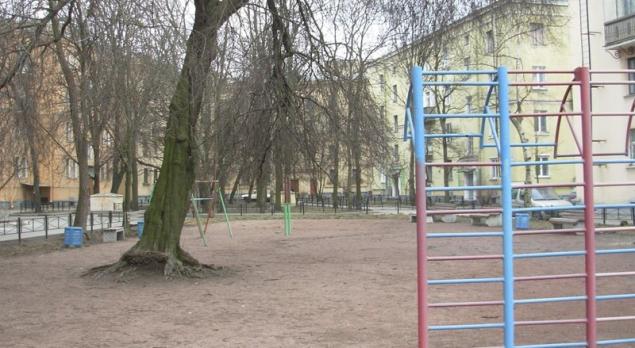 On the screen, we see how the Pill is running somewhere from the Primorsky Avenue between houses 26 and 28 of the body 2 body 2 computes the street Savushkina.