TV company 20th Century Fox sold the rights to use the characters of the series "The Simpsons" in a new advertising campaign, the family car Renault Kangoo. Creative for the campaign developed by agency Publicis Conseil.
The marketing department Renault neglected one of the favorite phrases of Homer Simpson "The attempt - the first step towards failure" and decided to try the mad little family in the advertising campaign updated family car Renault Kangoo.
The advertising campaign, which debuted on the French used the whole family The Simpsons - Homer, Marge, Bart, Lisa, Maggie and grandfather Abraham, who left his city and Springfield arrived in the "real world" of the car.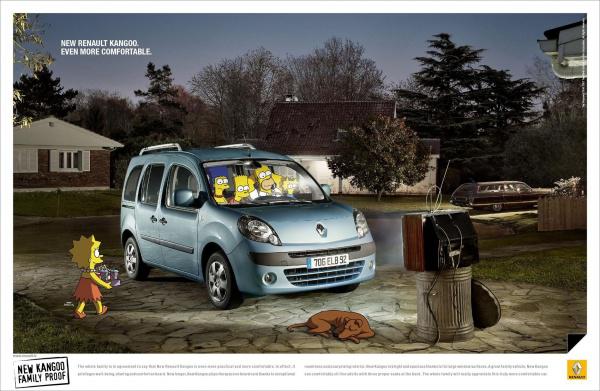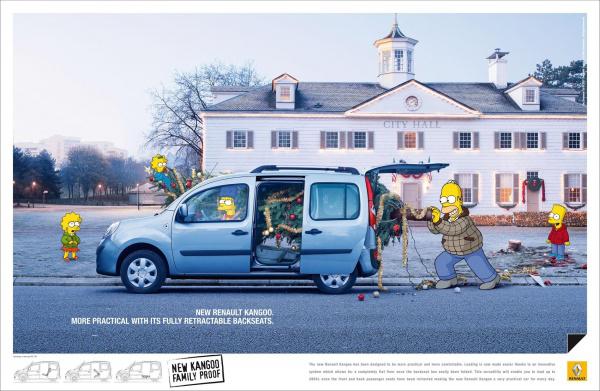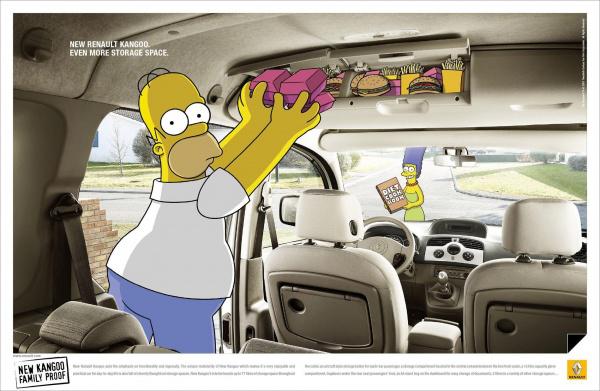 via # image5861205