This weekend took a very significant event for our country. In the Moscow region opened Speedway international level, able to take the ring road and motorcycle racing almost every class. Who has not been able to visit and see it with my own eyes, text and pictures below.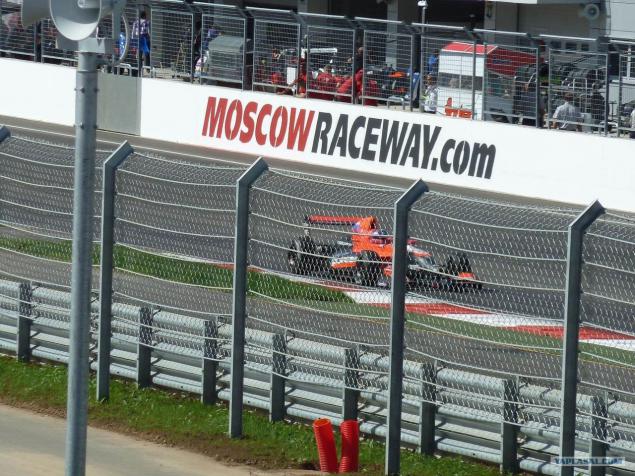 The event brought together fans of everything.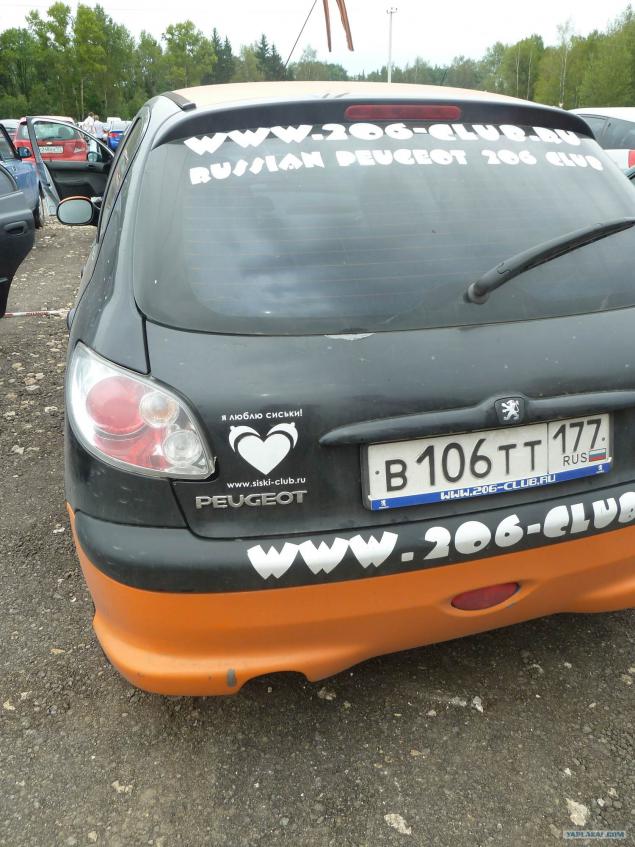 It is this thing on the 77th kilometer of the Moscow Ring Road on Novorizhskoe highway near the village of Fedyukovo. Location is very good: a few ways to get in the car and by train can be a redeployment of the free bus. One can see that not everything is ready, parking equipment on compacted soil right during the arrival of the machines.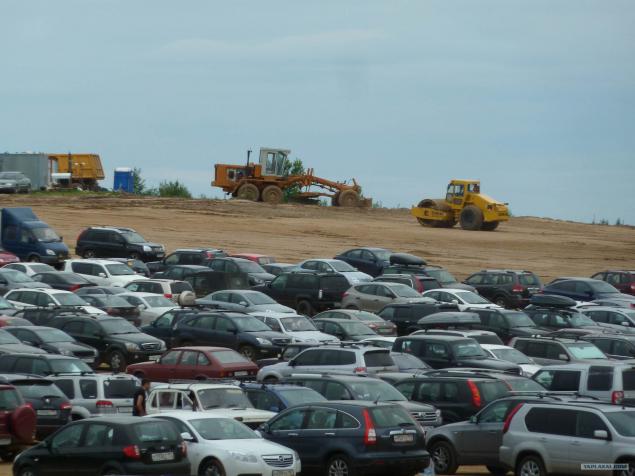 We go to the track itself. Along the way, seeing construction equipment and general incompleteness. Even the track is powered by generators. However, everything is in place and the main reason for any complaint. Especially considering that the event is totally free, so even with prizes, among which was the Renault Megane RS.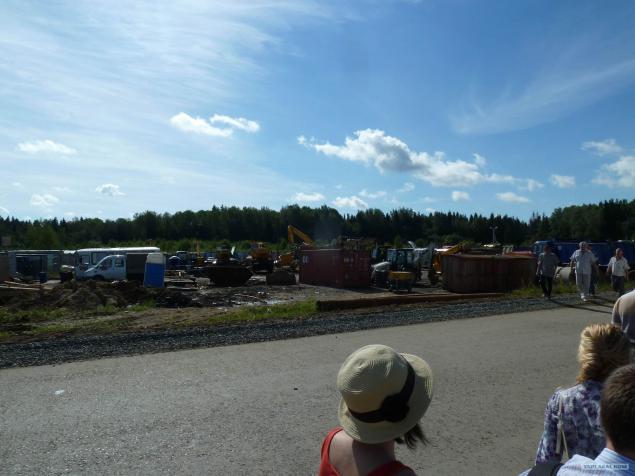 Why Renault? Yes, because in etoi weekend held the Moscow stage of racing series Renault Series. A very serious event, consisting of qualifications and races in three racing classes.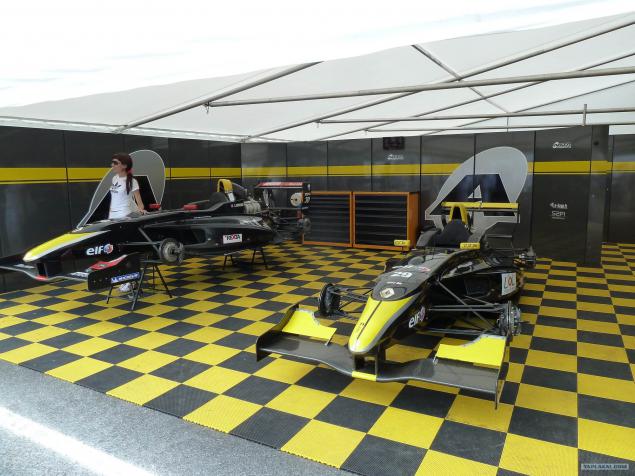 Body Renault Megane Trophy, Formula Renault 2.0 and Formula Renault 3.5. And of course on supervelikah able to accelerate to 300 km / h! Joke.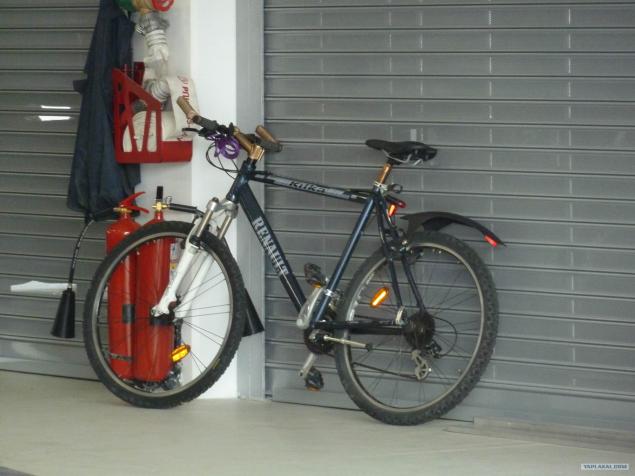 Racing and qualifications are scheduled on Saturday and Sunday, all this simultaneously diluted with entertainment and educational events such as concerts, raffles, autograph sessions, walks in the pit lane and other outlandish for the majority of the Russian people.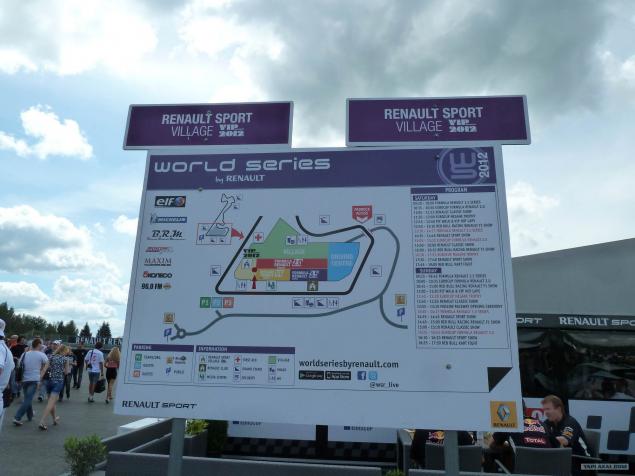 It started at 9 am and ended after six. So dive into the world of racing has turned extremely deep and broad.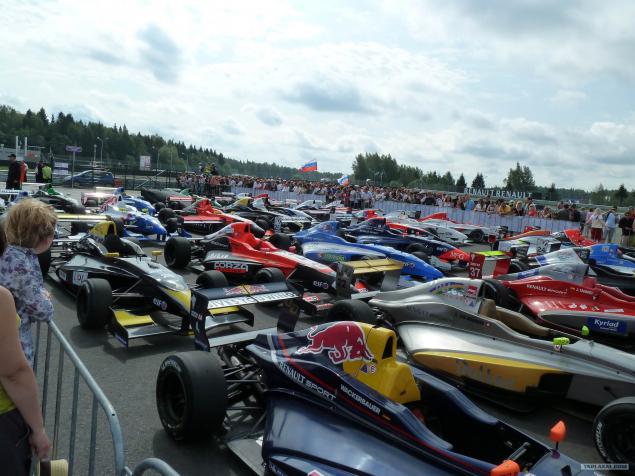 What else was ... Of course Reno-girl!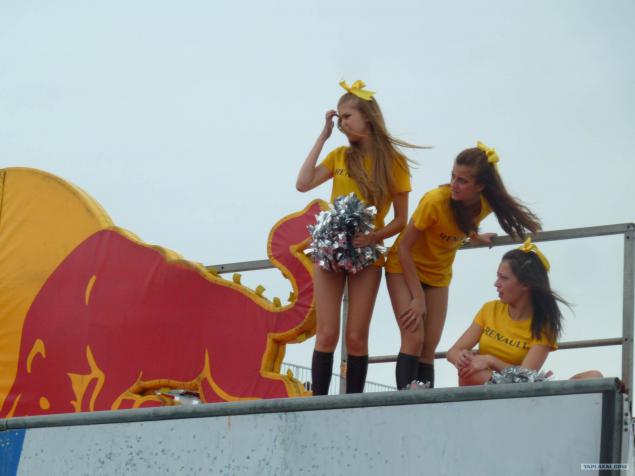 Serious security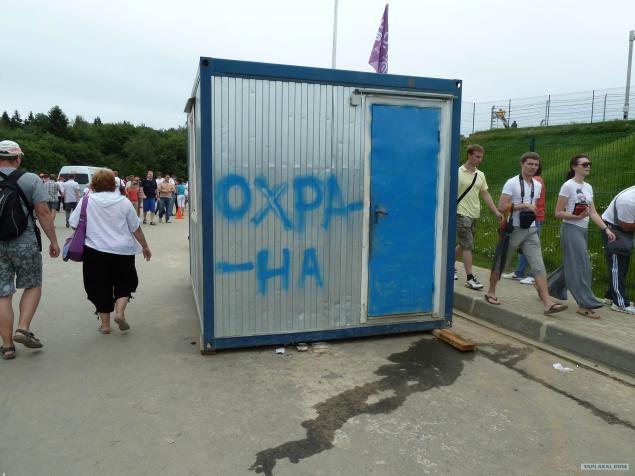 And amusing children's playground ploschadkaI amusing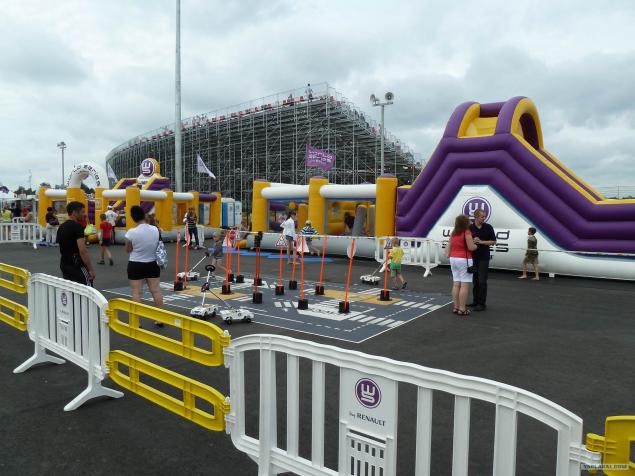 A. Well, yes, the race. People were placed on just such framework stands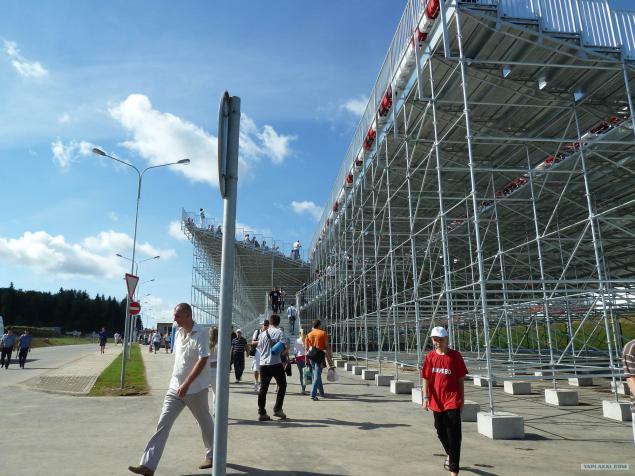 Capital bleachers are not ready (to the left). In general, start with these subquality related that just do not have time, and contractual race has had to spend.
Filled quite unexpectedly decent: 40 000 people on Saturday and Sunday. The organizers did not disappoint with the organization, the people did not disappoint with a turnout!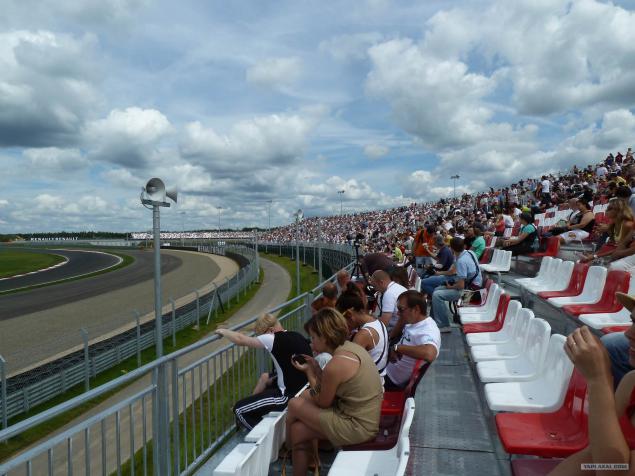 The administrative building and the pits teams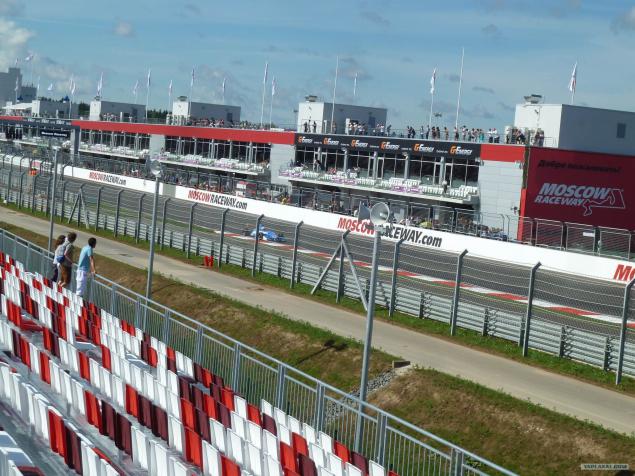 Slightly larger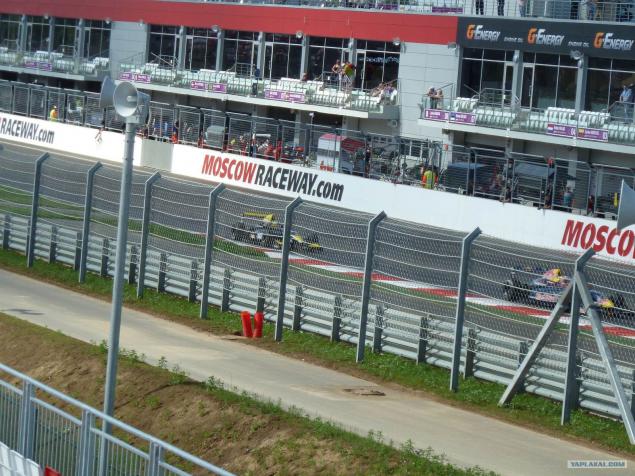 Unfinished grandstand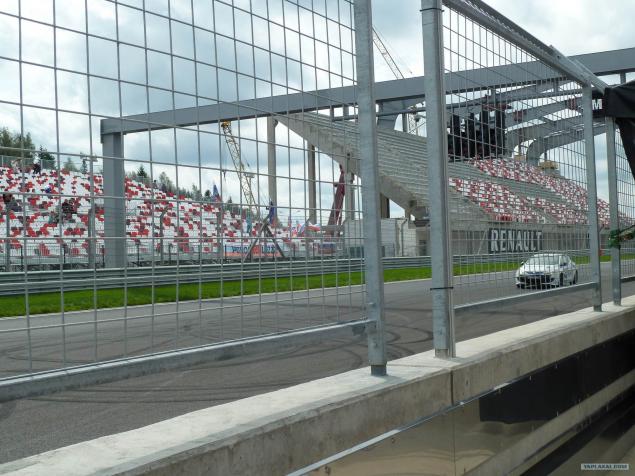 Tseremniya opening track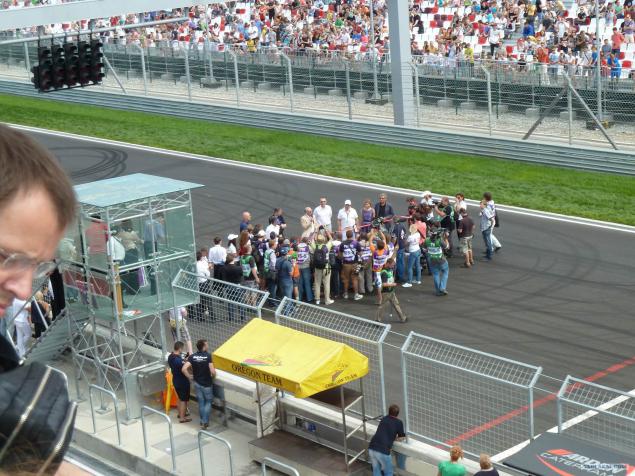 In fact, she was somehow Sunday lunch when all the people raced Saturday and rewards so that will restore justice and moving in order of these things at the beginning of the event.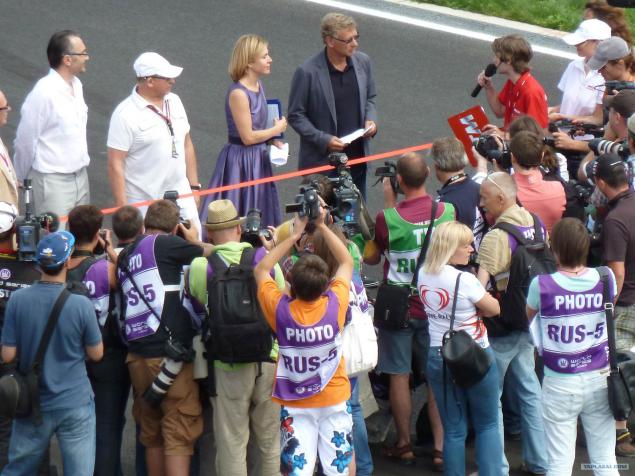 Silhouettes Renault Megane Trophy. Silhouettes because not serial bodies, just like Megan, but nothing to do with them do not have. 400 hp At 980 pounds weight. Vesbma not bad. Merry raskrasochka strongest team.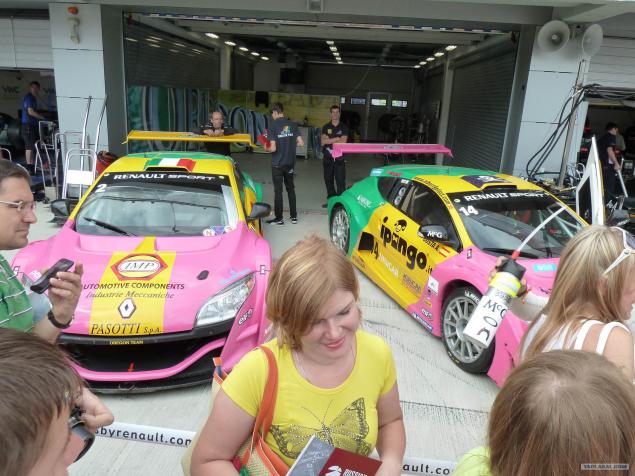 However, not a lot of participants in the category: only 11 people
The patch in haste and painting brush.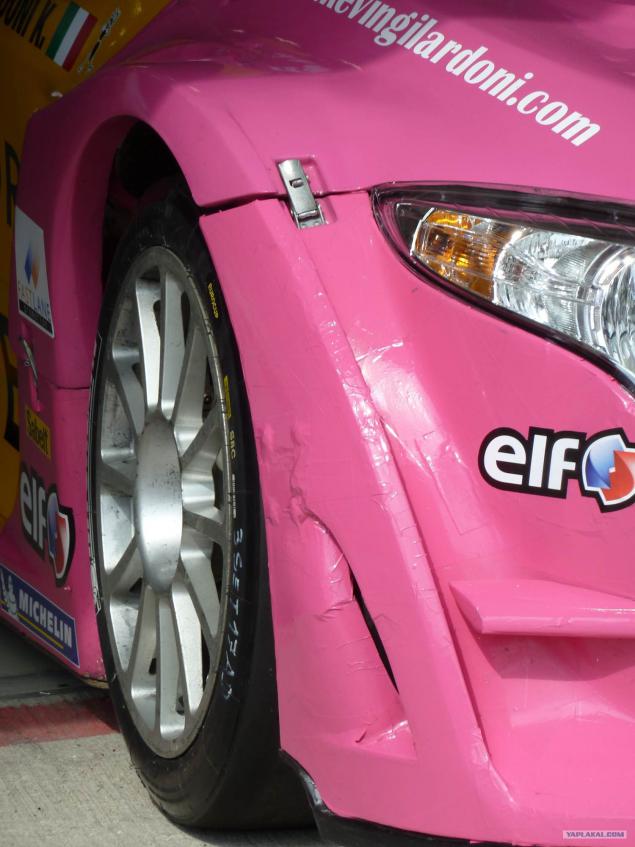 Fighting was present in full, often overdoing rphpli and lawns.
Michelin Tire at work. Collect concerns complete rain tires in case of rain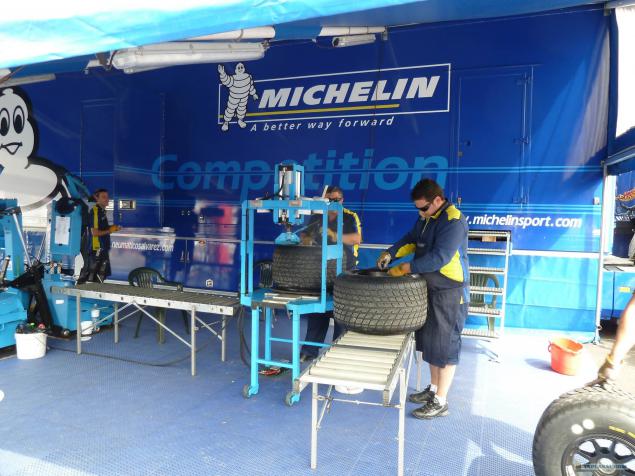 Not every tire will take up the work with drives such dimension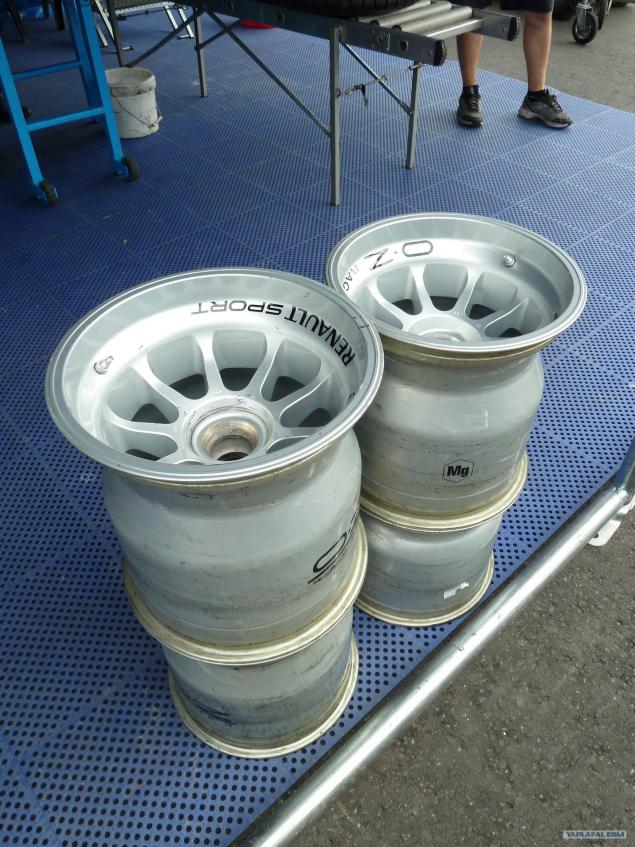 Renault - is not only Logan 1.4, but also unrealistic long racing history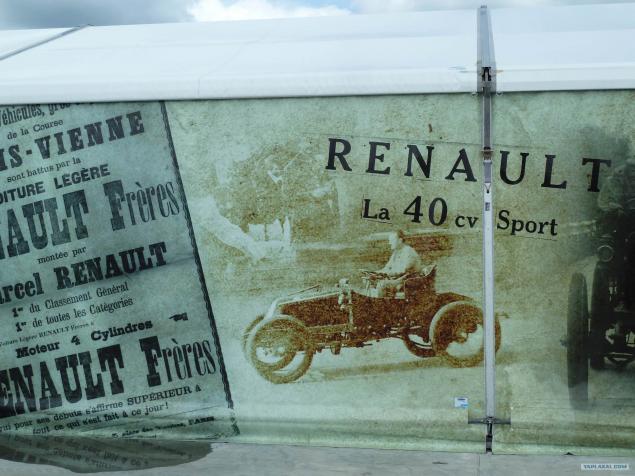 Fine rally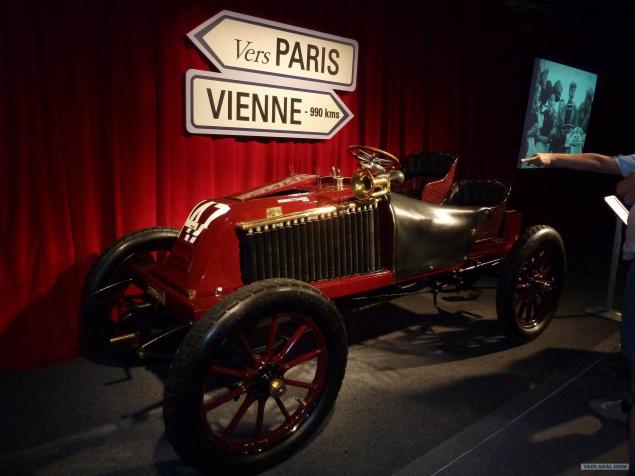 And speed brontosaurus!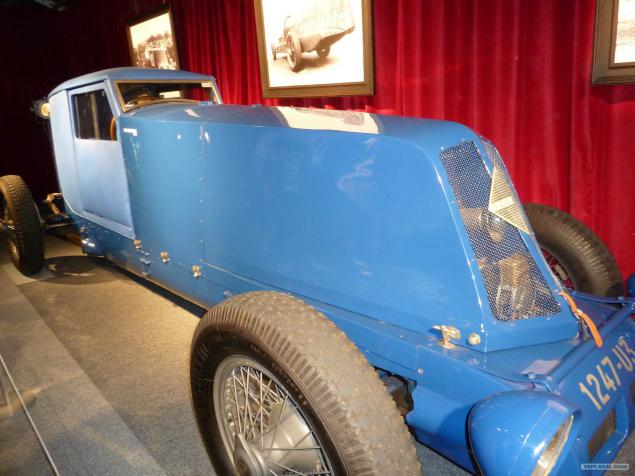 Michelin then was not the last Shinnik racing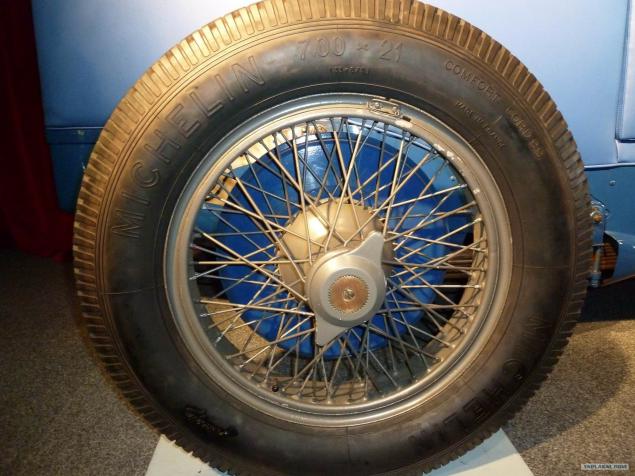 Legend Rally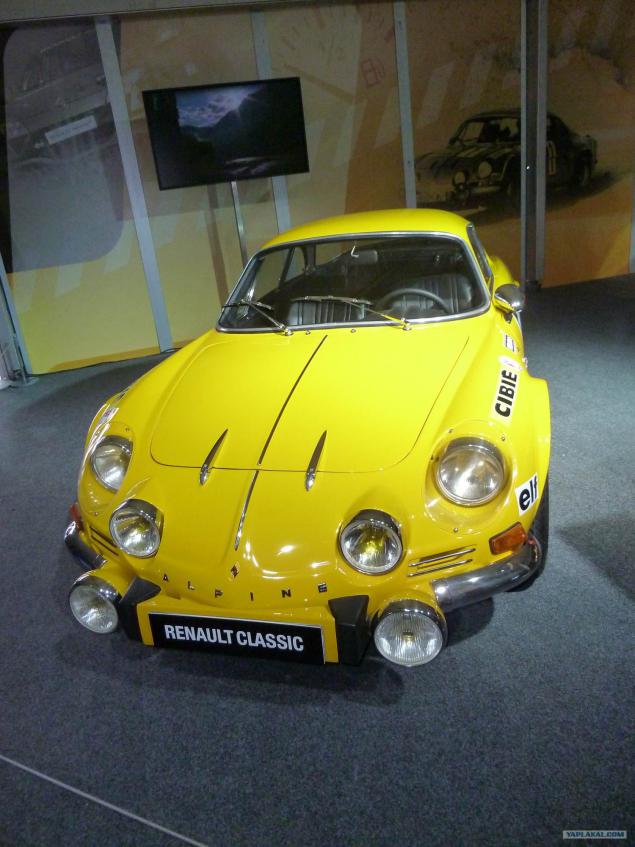 And someone monstuozny engine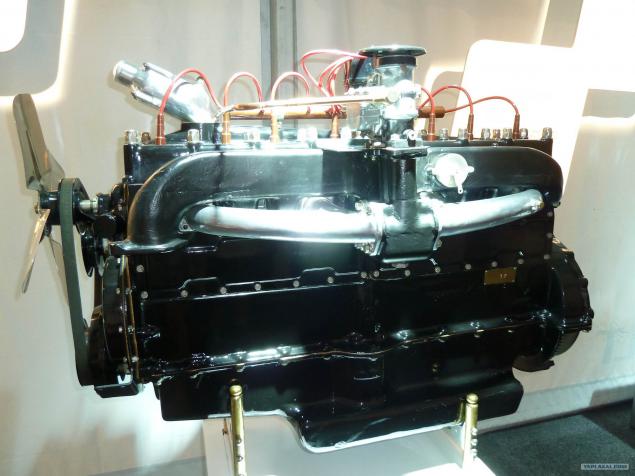 That such sickly characteristics. Humble 7 liters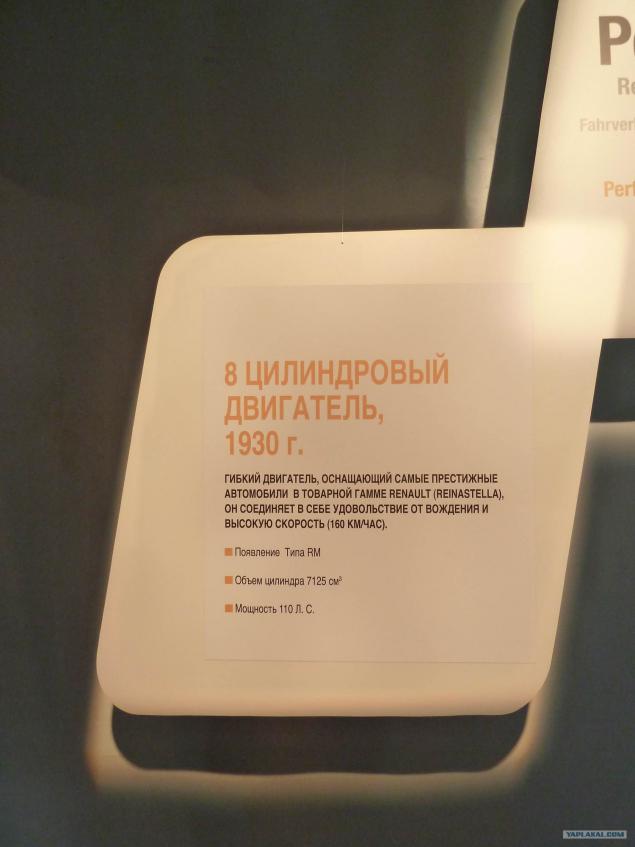 Modern affordable motorsport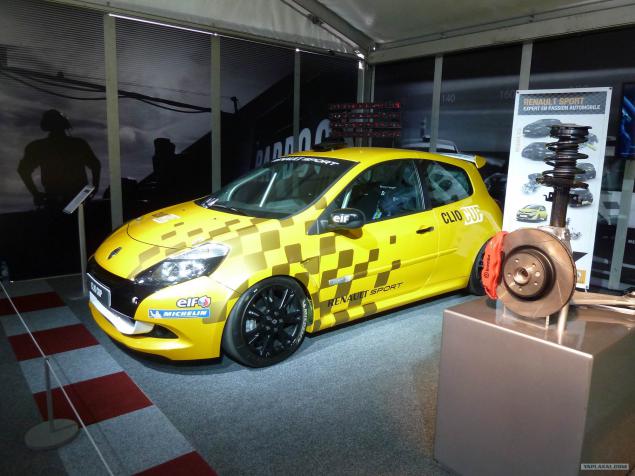 And the story in the history of shlemahI helmets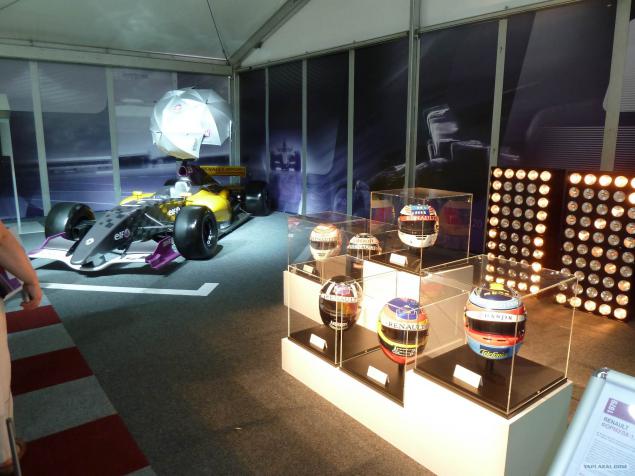 Clio another sewing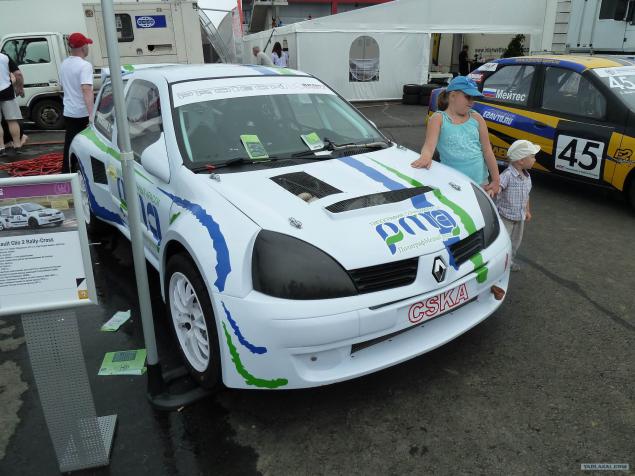 With such severe iron. Yes, and then by road version little that remains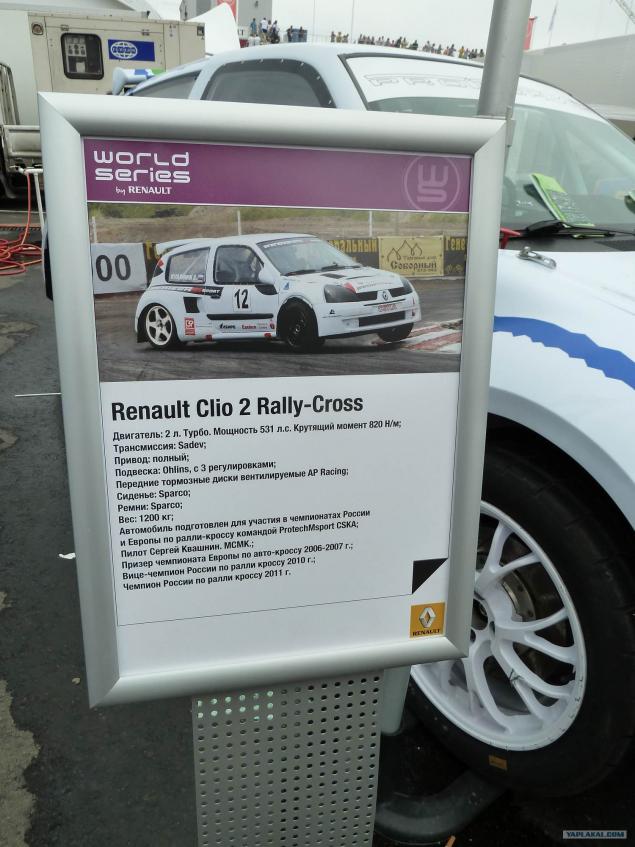 This guy spent raffles, and prizikov prizischa as Megan RS!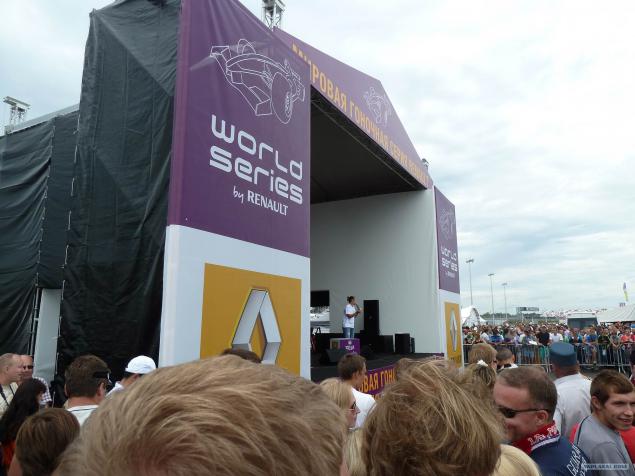 Racing police.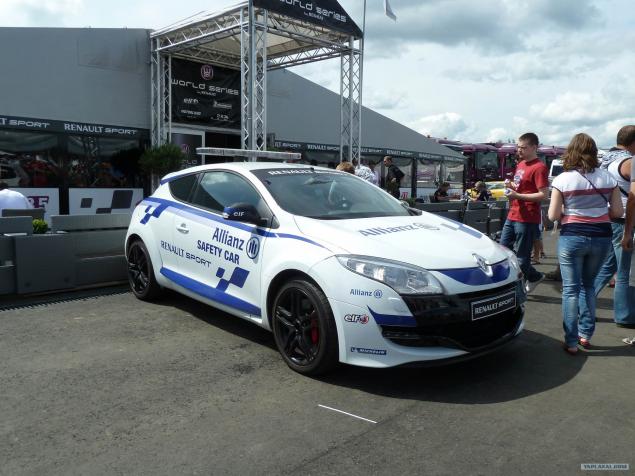 This machine is often appeared on the track, the team and the drivers do not know the track, often wrong, we have to let Seyfeti Kar to personnel could result in all tracks in order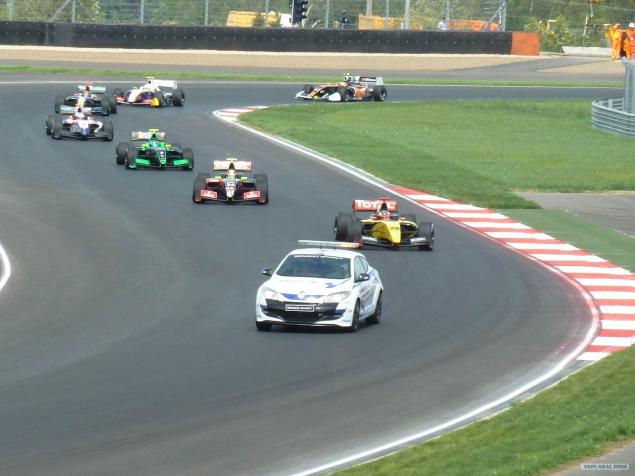 And this is by the way Formula Renault 3.5 already 530 forces on 610 kilos of weight! Attending five Russians. It did not carry them, a commentator once emotional impulse almost swore. Technical faults and errors were one by one. And on Saturday and Sunday the situation saved the most senior - Daniil Move. With a huge effort on Saturday she took eighth place, and on Sunday - eleventh.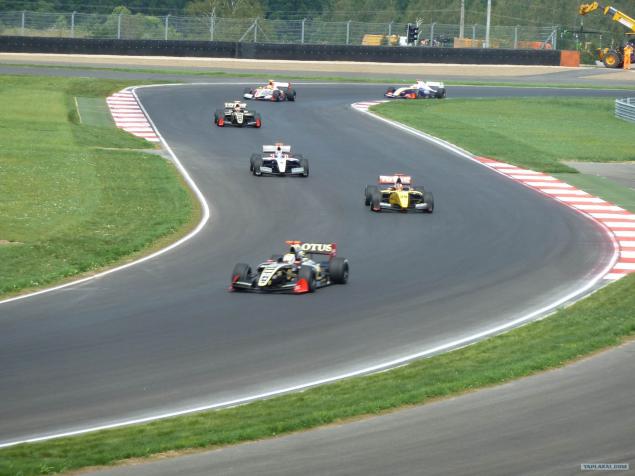 Here it is in all its glory after the race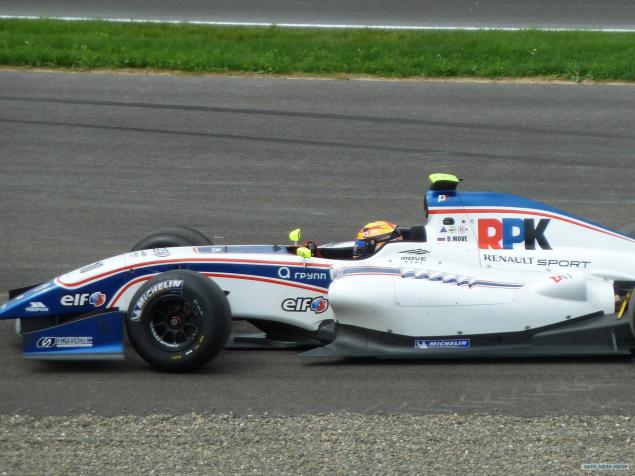 Cuts donuts for content viewers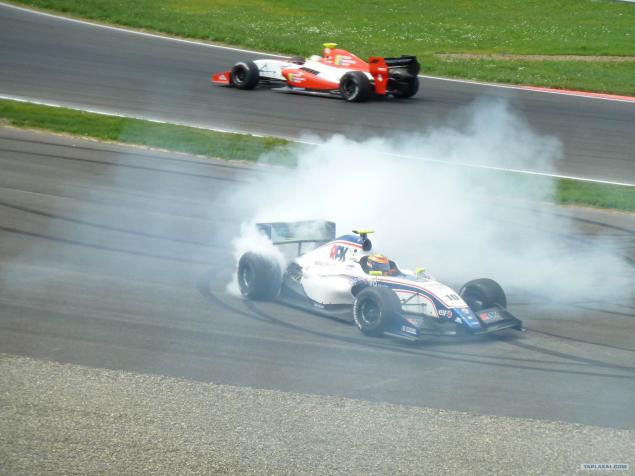 Young pilots and ignorance of the route affected in each situation. On Saturday, the white-orange won with a stunning margin, and on Sunday had barely held at the end of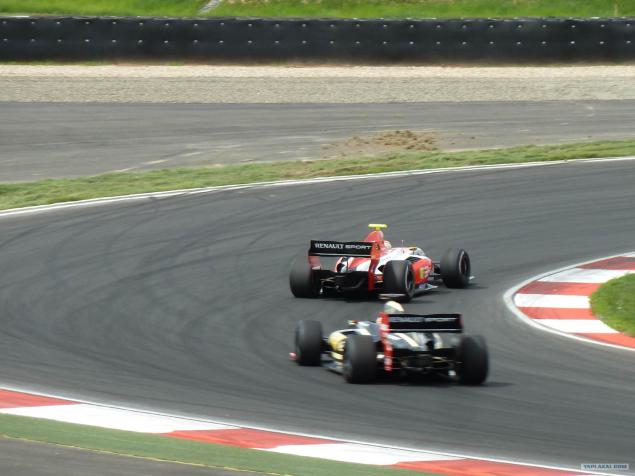 Charming little body panels Colombian rider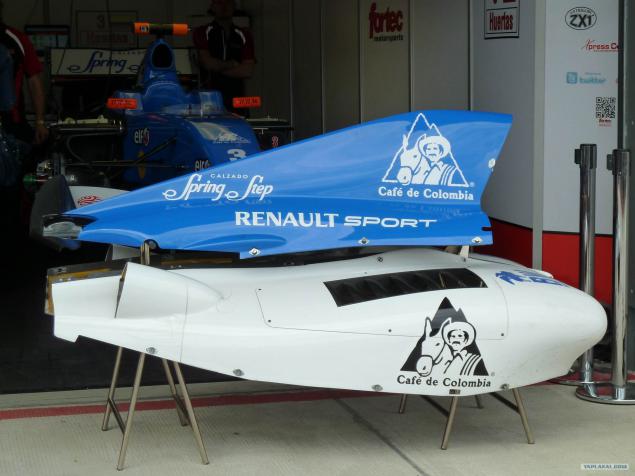 And here he is in the race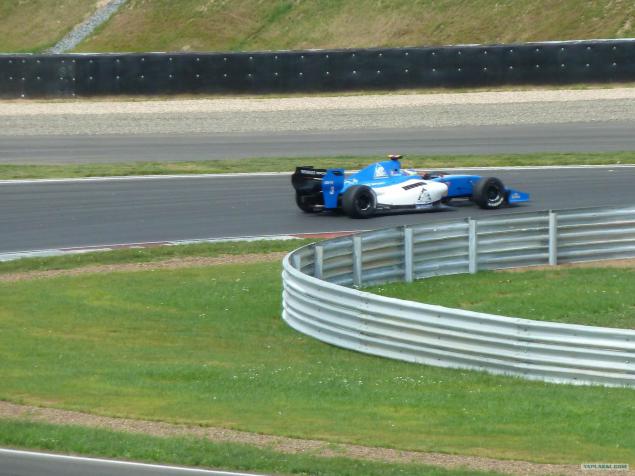 And here is a character in the white left handed once both pilots Lotus. Aptly!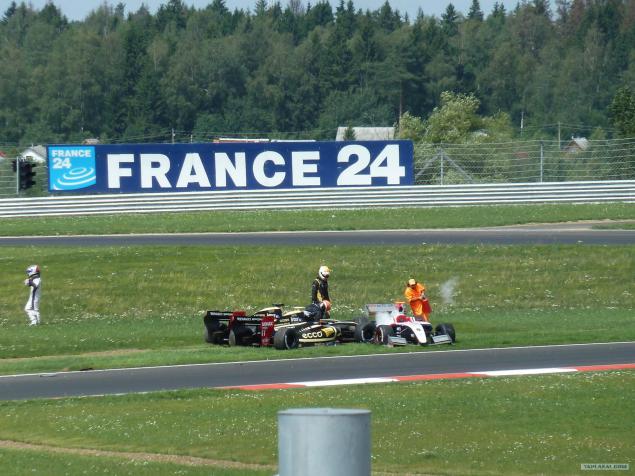 Both are not very fun wandered off the track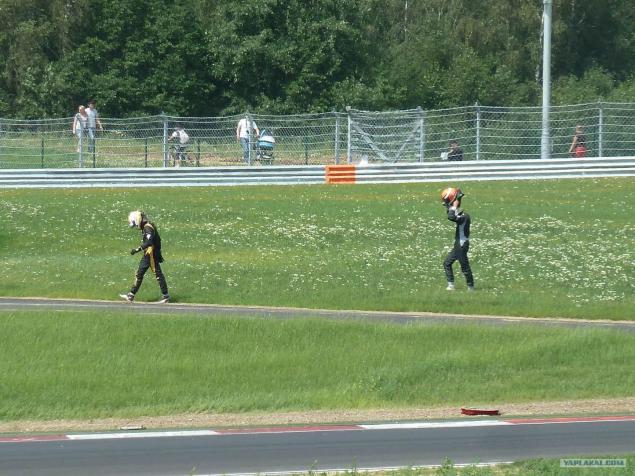 And transfer boxes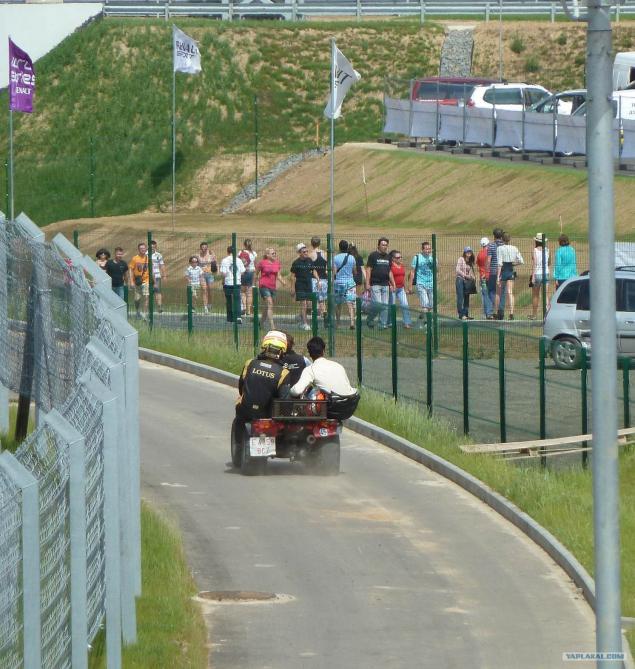 Analysis of the dam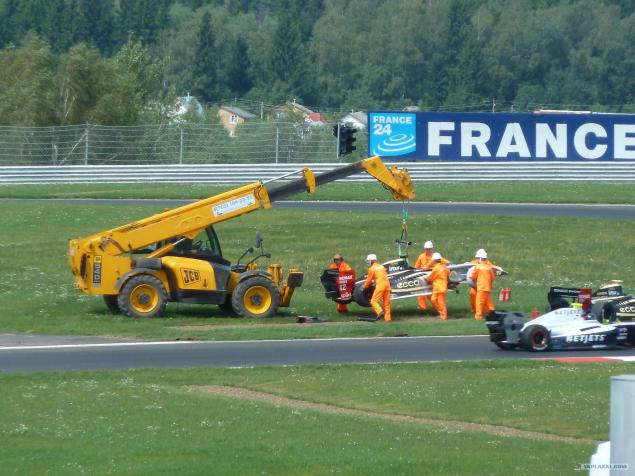 And one of the victims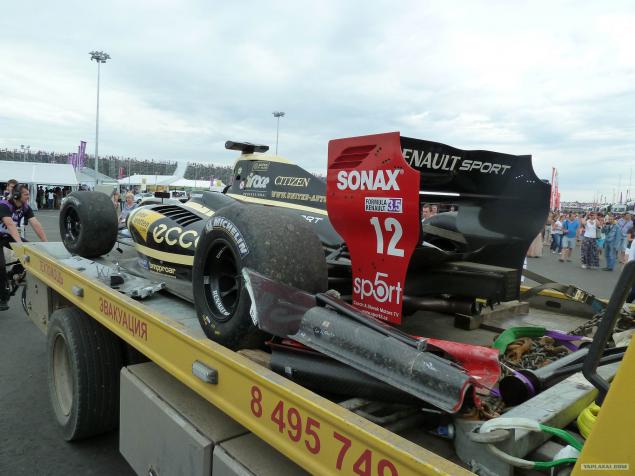 Not a cancellation, but patted firmly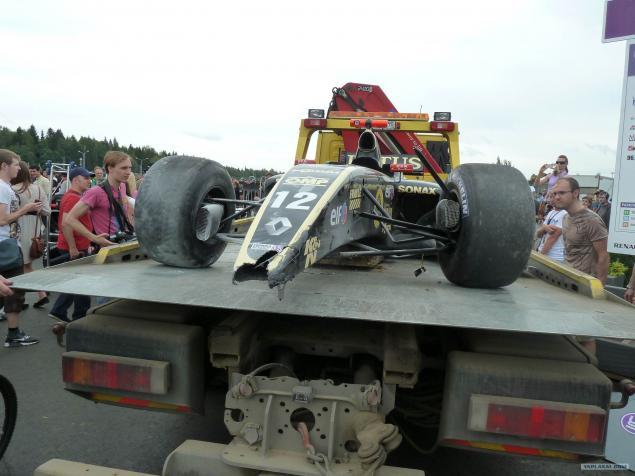 In general, the active struggle for savory howling and shooting under the discharge gas creating the mood of even the strongest lack of sleep!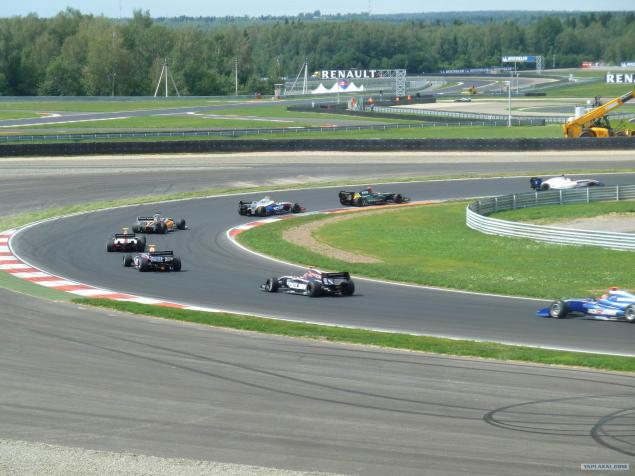 Shooting with air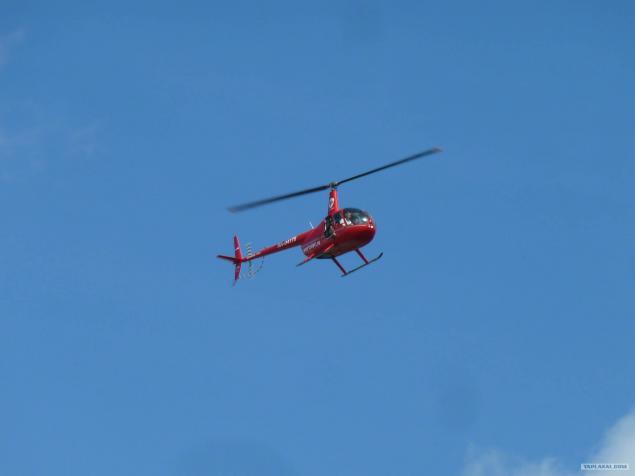 During breaks, these guys cleverly stuntman on the track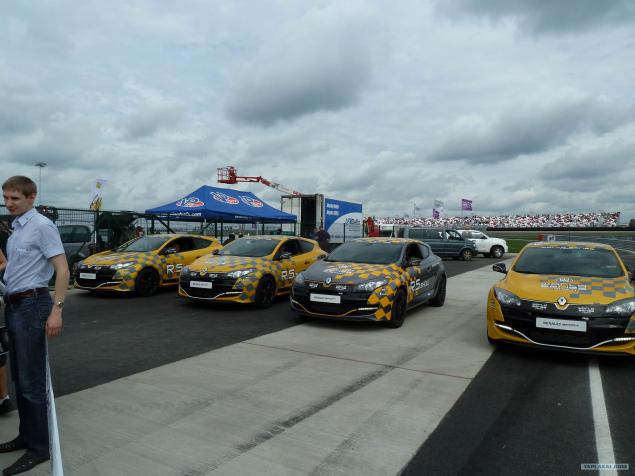 For example, like in the course of getting out on the roofs of cars and then jogging to catch up with them and leaping inside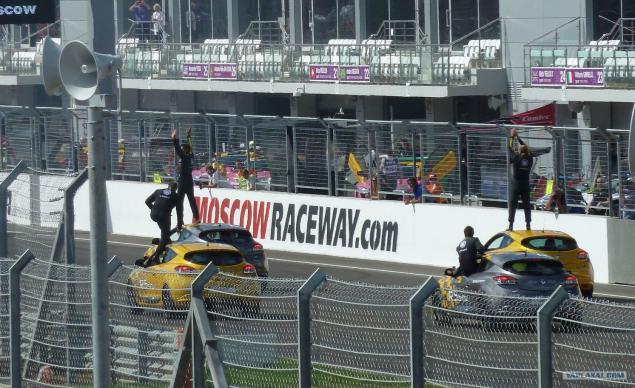 And when there were no tricks, then the space howl tore his 950-race cars and the forces F1. This is our Petrov on Katterhame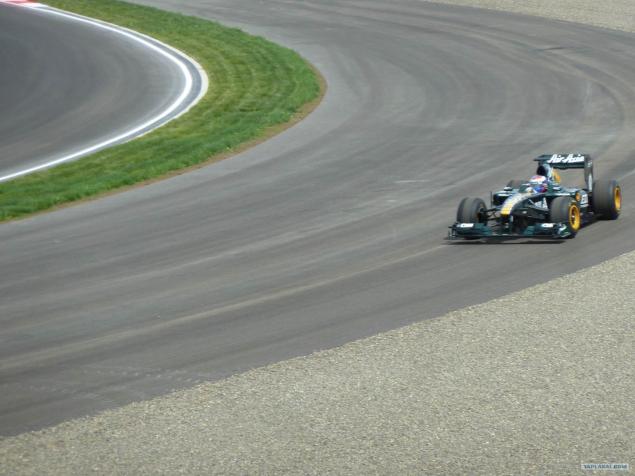 And of course, also cuts donuts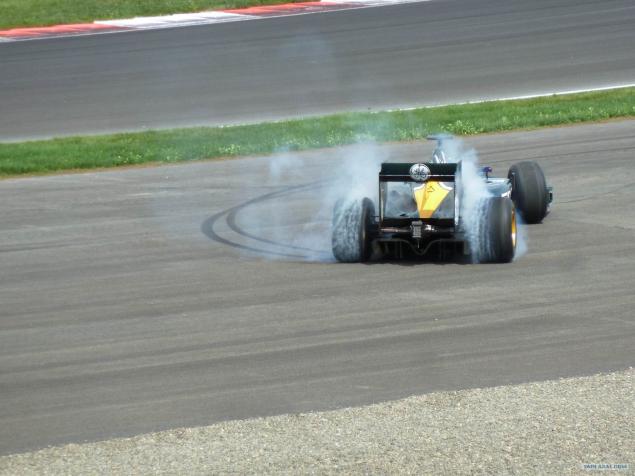 This F1 team Red Bull, as the management of the battered riders F1, and the very same white-orange winner of Saturday's 3.5 formula Robin Frintsu. There is a tradition - to try to give the car to race on a serious leader of the first half of the championship.
Looks like Saturday and the race had no luck impressed by zverbgi F1.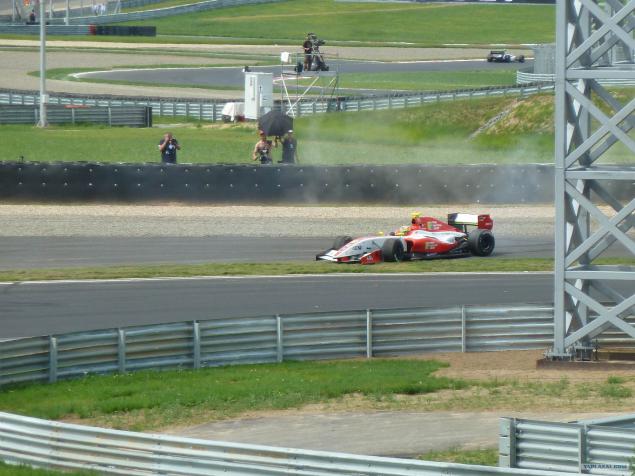 The command post of the racing team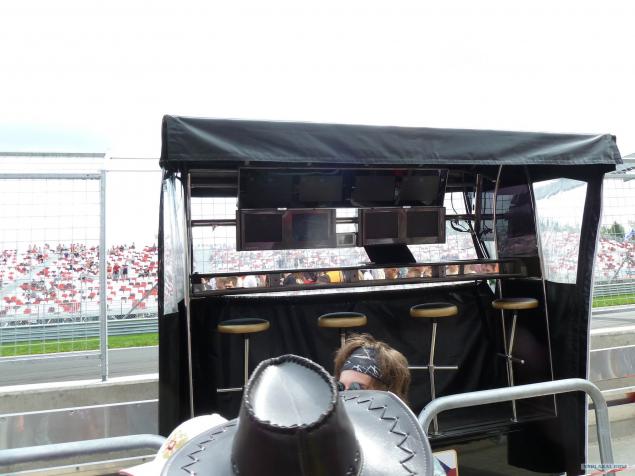 And state highway worker toolset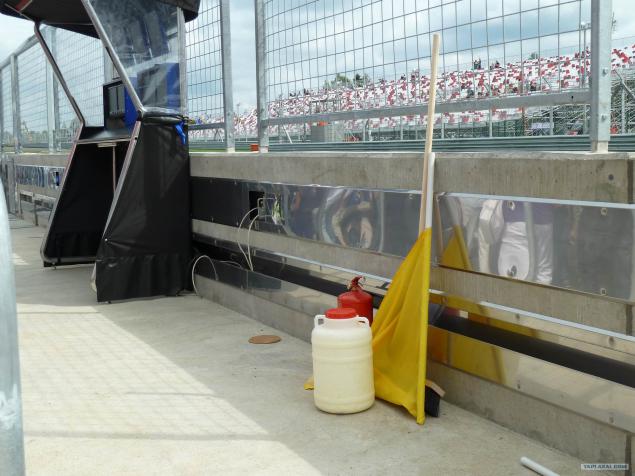 Trucks commands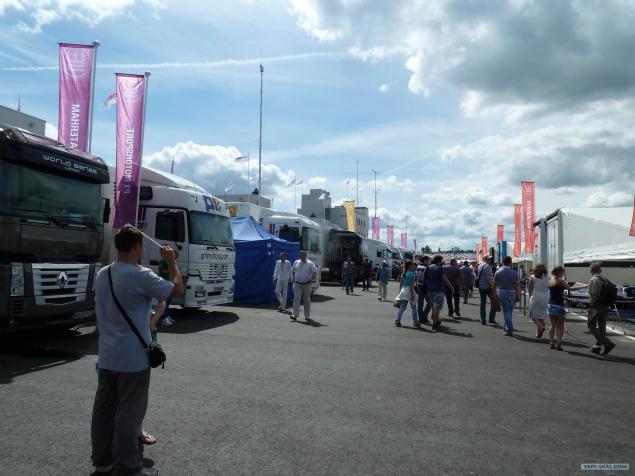 And one very glamorous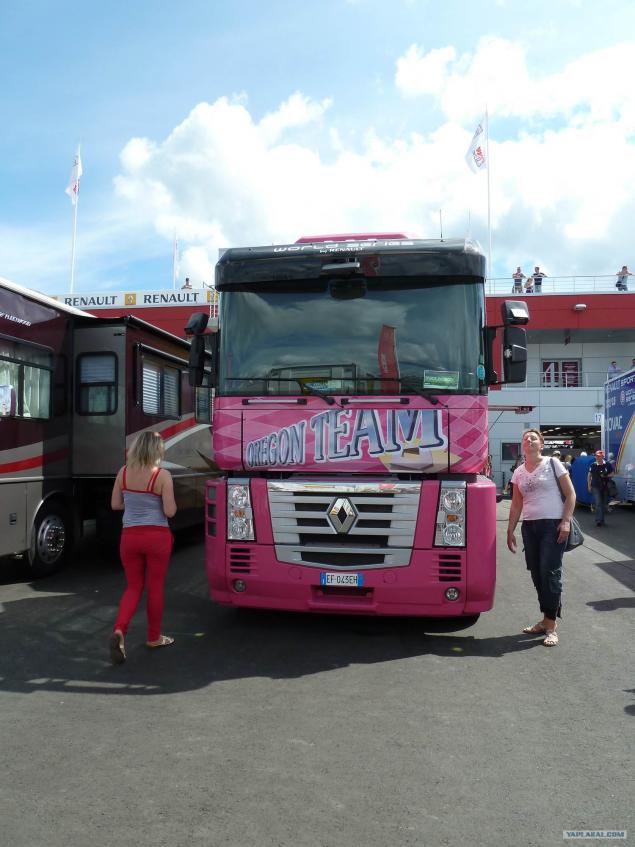 Truck of our team in Formula 3.5 BVM Target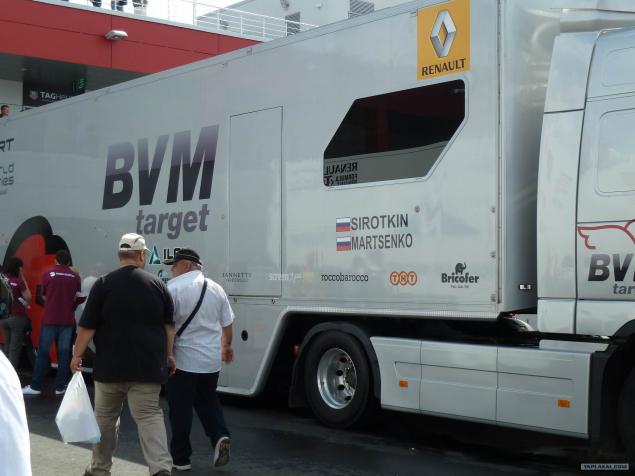 High-tech guardian of order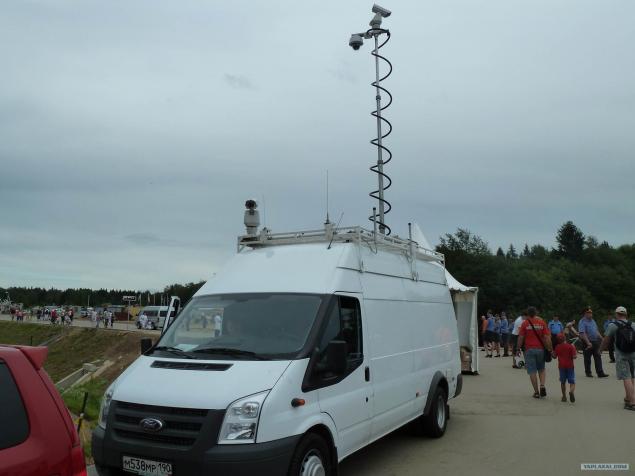 And another very cute and veslouhy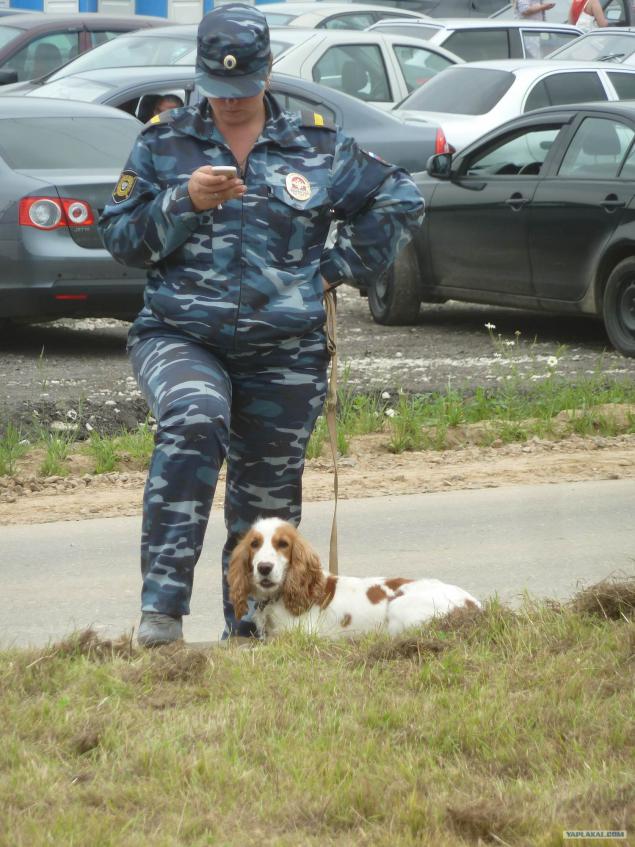 But Daniel Move signing autographs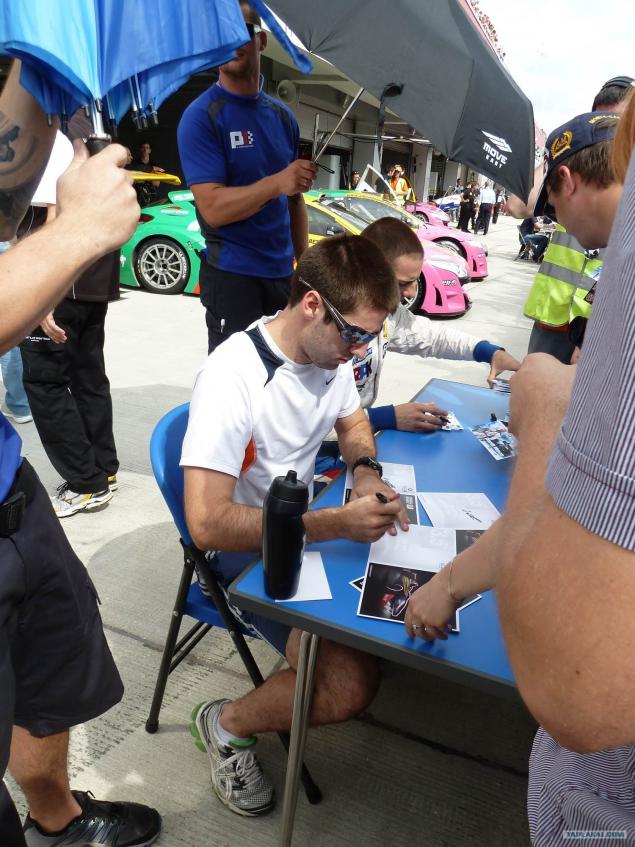 And it Vitaly Petrov!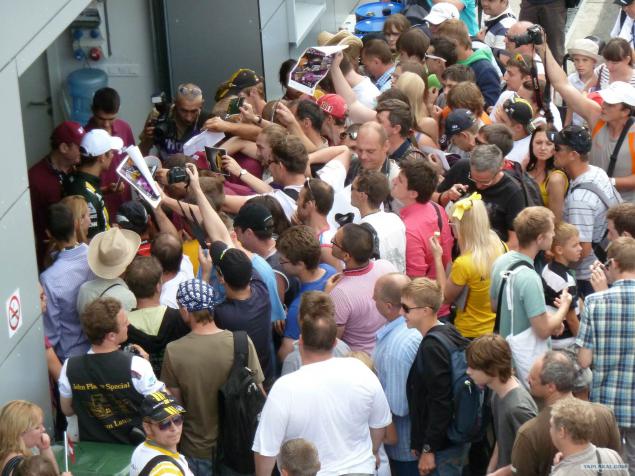 Entertainment on the Red Bula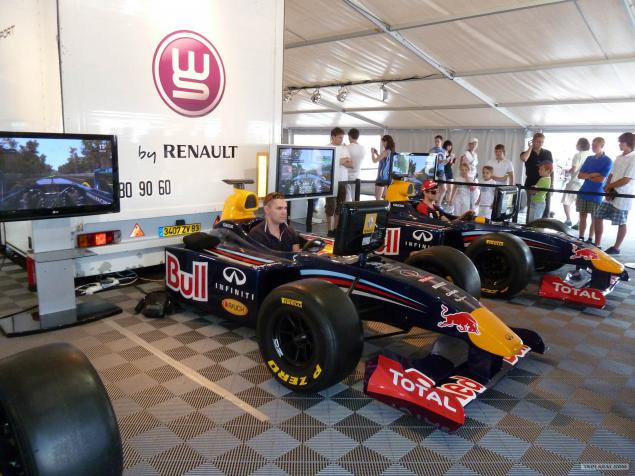 And retro cars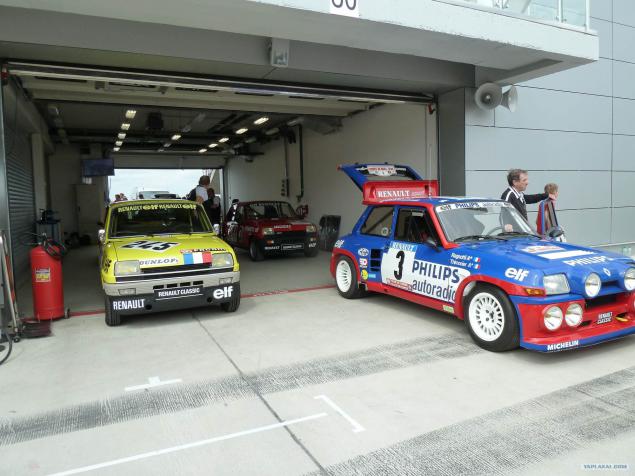 Boxing Team Daniel
Tolkuchka the pit lane. All huddled in confusion and do not know where to look, where to run.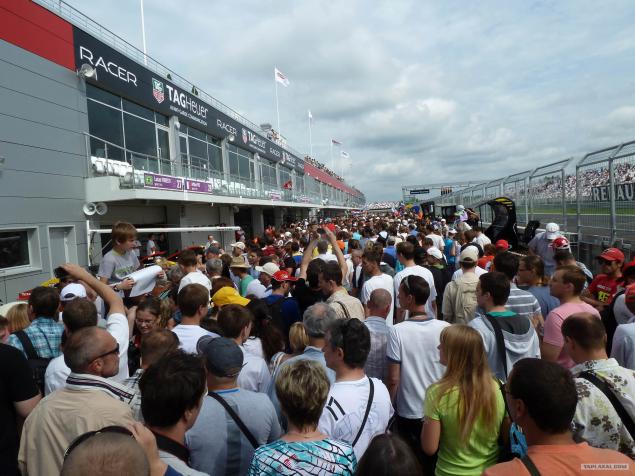 Device security zone of the track. 2 grades of asphalt, gravel and various good old tires for the most highly deviated from the path.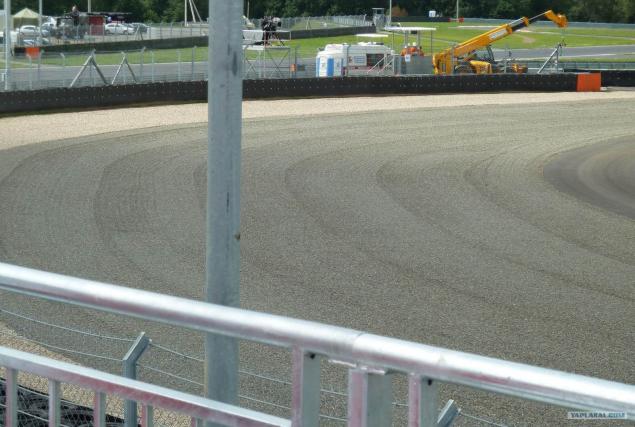 A little bit of racing life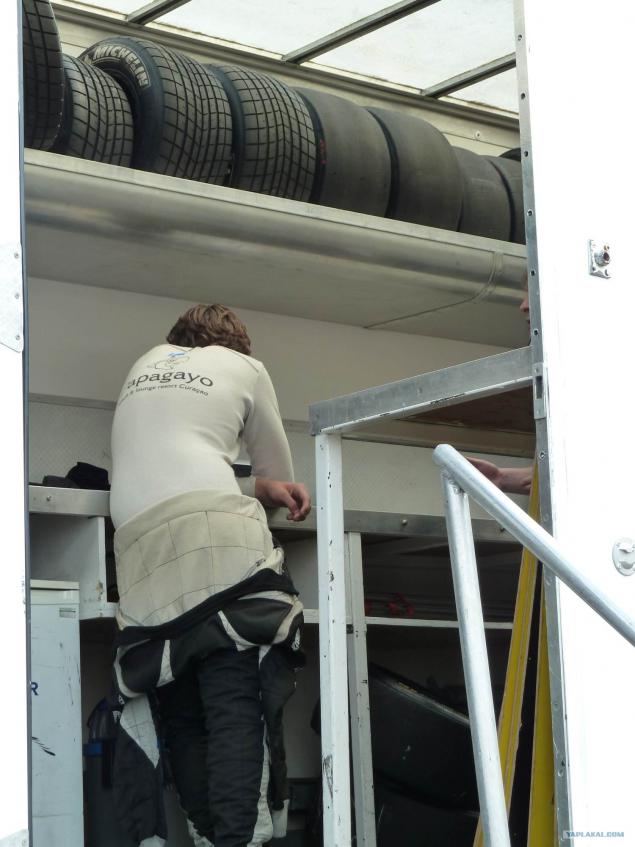 The rating plate for the rider infoy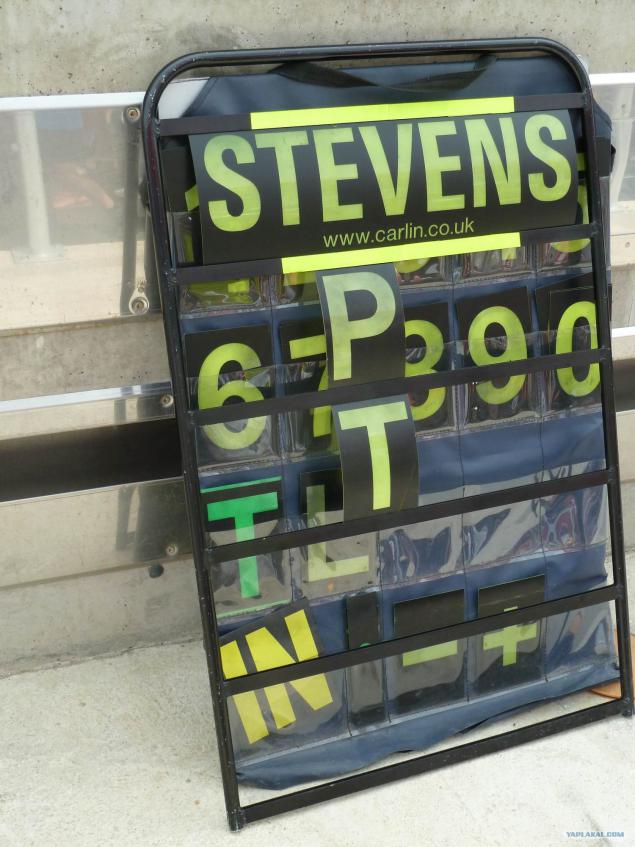 Boxes of another Russian team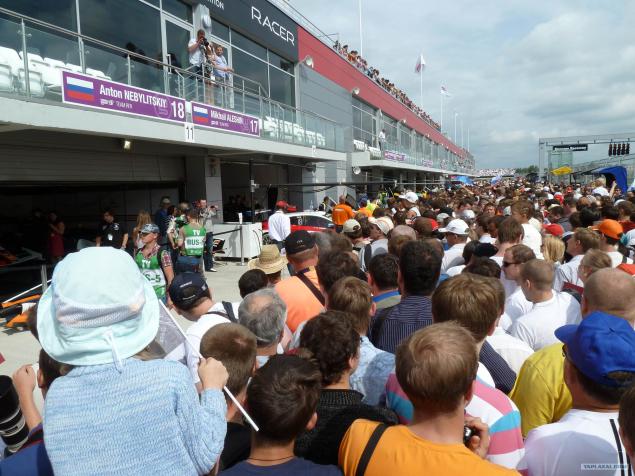 The boxes are invited disabled, he was just in awe of what is happening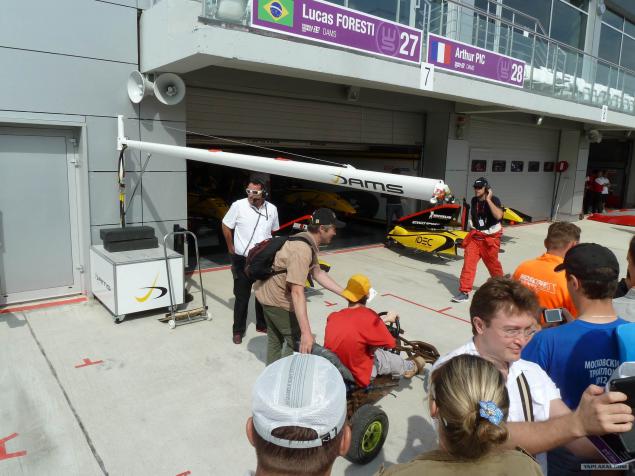 Children have no idea with whom to take pictures, but once the parents were told that it is necessary, then it is necessary!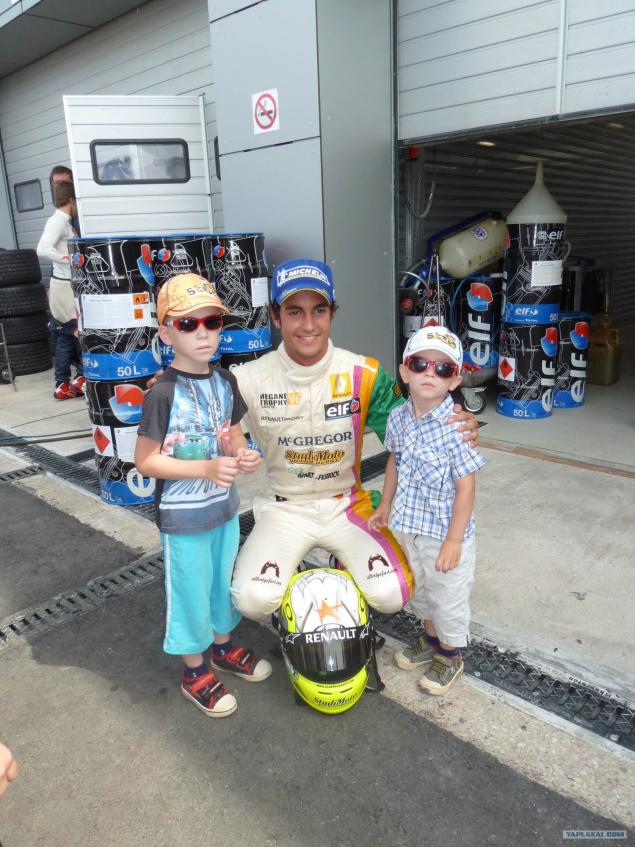 Overshot the staff teams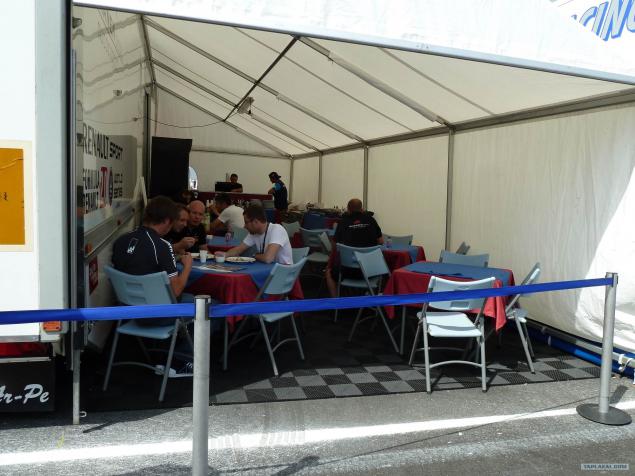 Motor car Formula 2.0 from serial Renault hot hatch, so only 210 forces. But his weight - OK!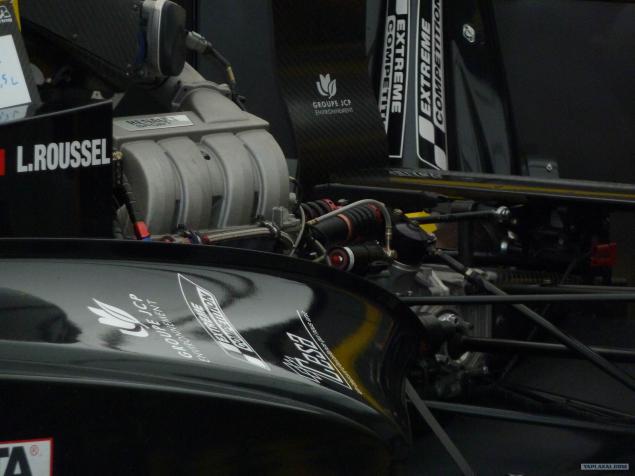 Engineers at work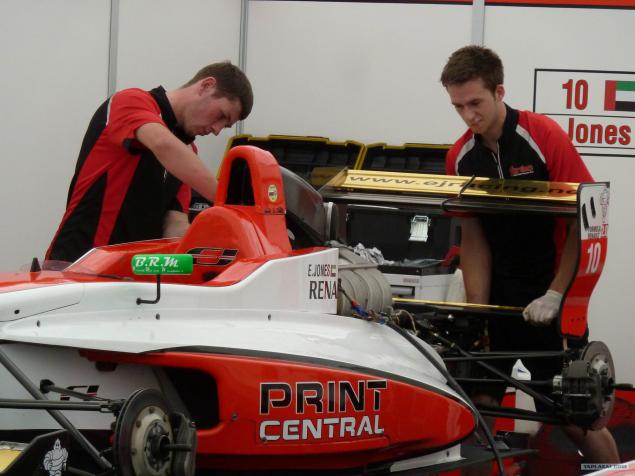 Fireballs revealing bare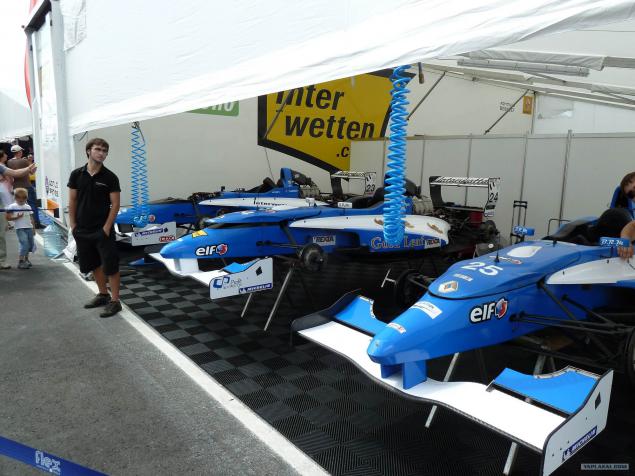 Generally I liked the friendliness of the staff of Formula 2.0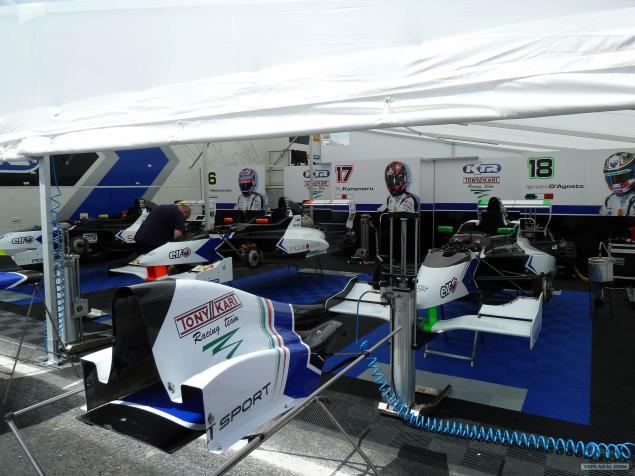 And the availability of their team life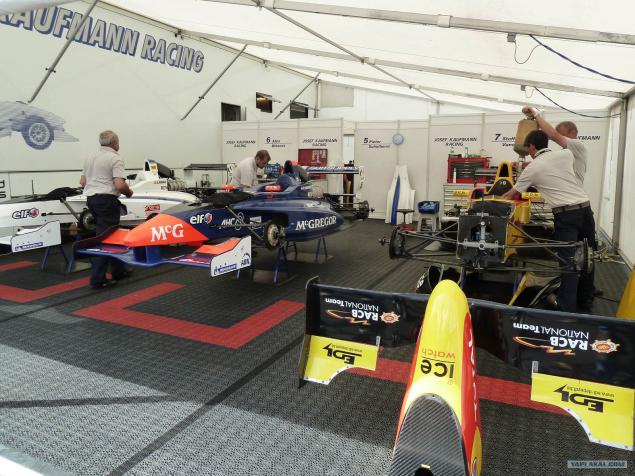 More kind of powerplant
This steering wheel. Simple and easy at the same time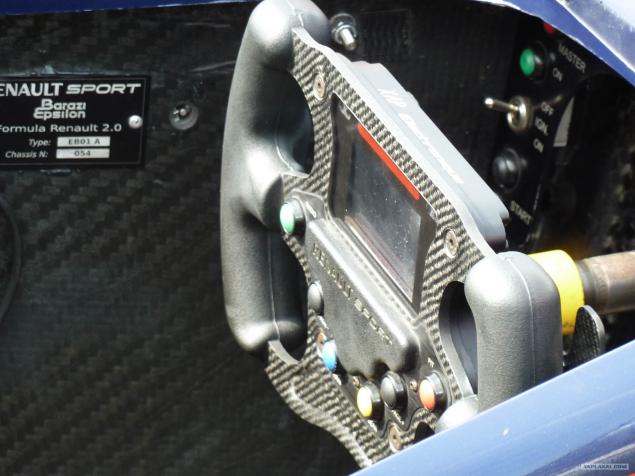 This insert is made under the figure of the rider. It plugged in and the pilot feels completely at ease.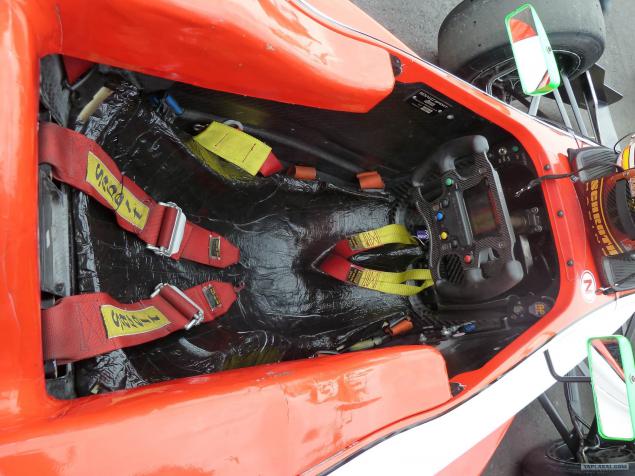 There is already a very young riders. But very serious and experienced!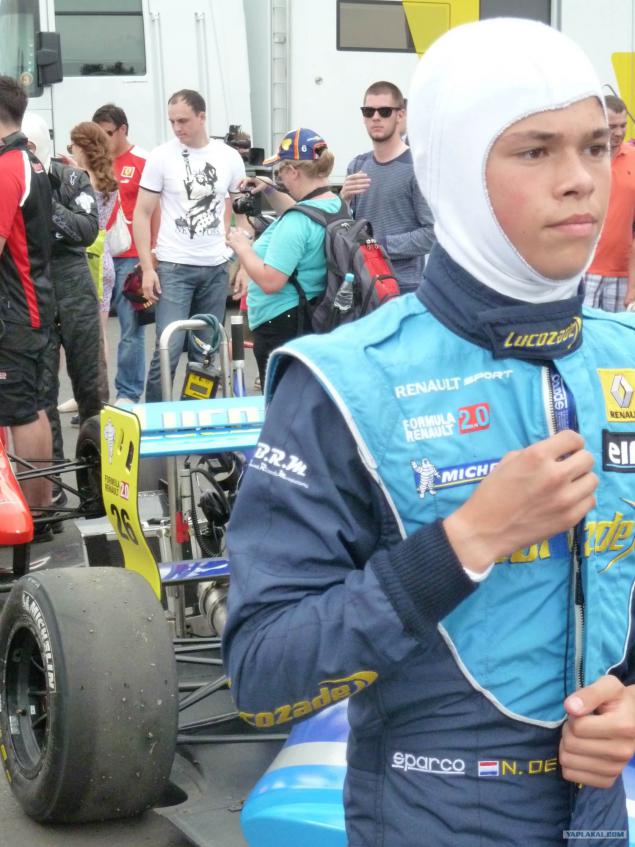 Last instructions before the race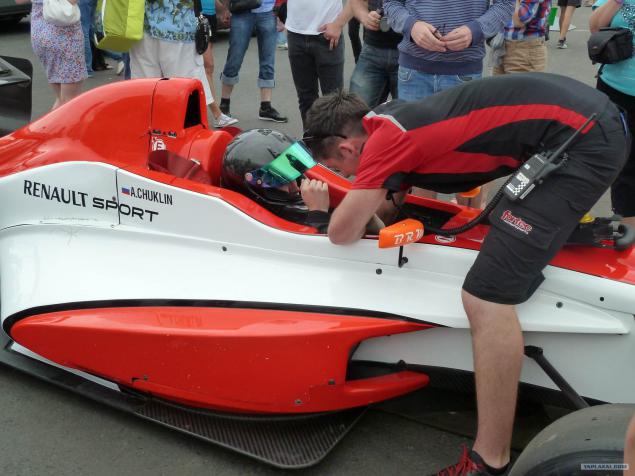 Check out the track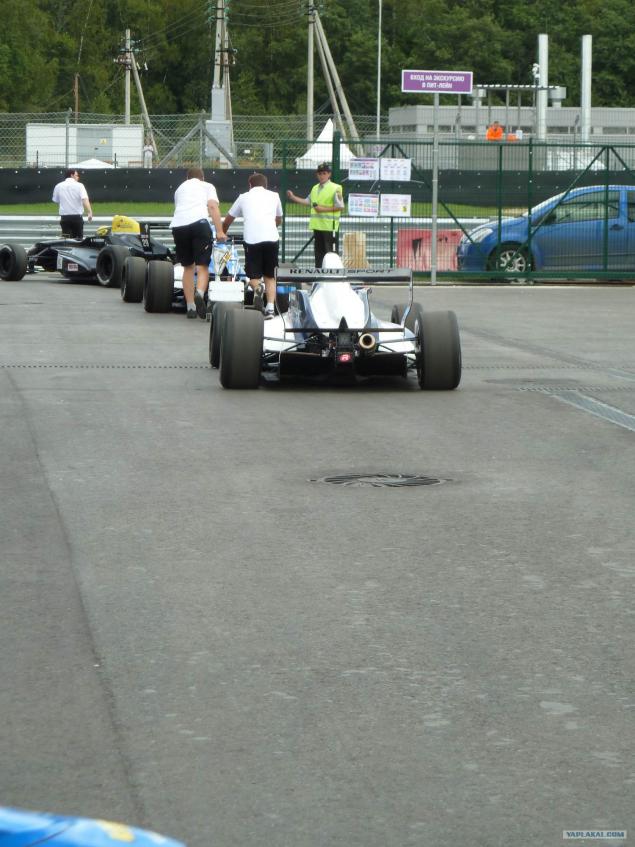 And errors in the hot battle, like senior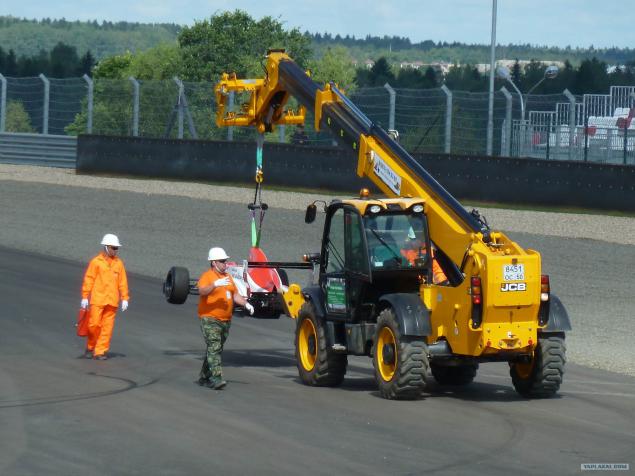 And by the way, our second Daniel, one that younger who Kvyat and which stands for Russian in Formula 2.0 took and took the first place !!!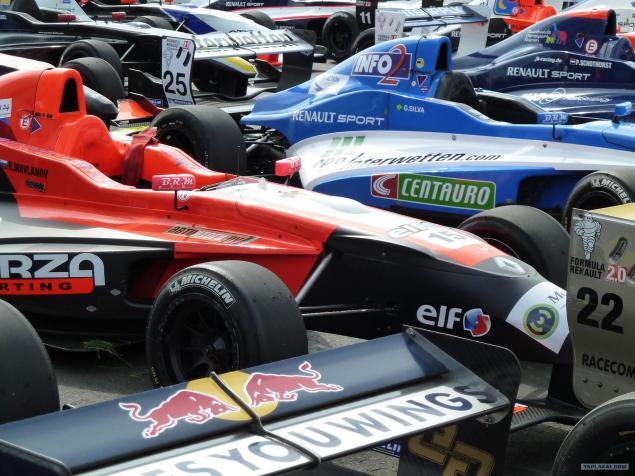 Good luck to you, Daniel and professional growth!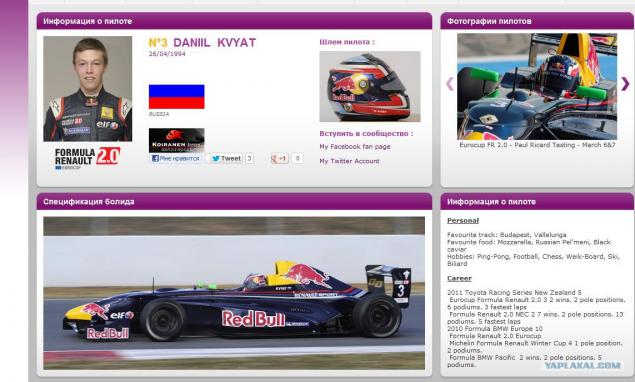 And we say goodbye to the track to return to it in August for motorcycle racing!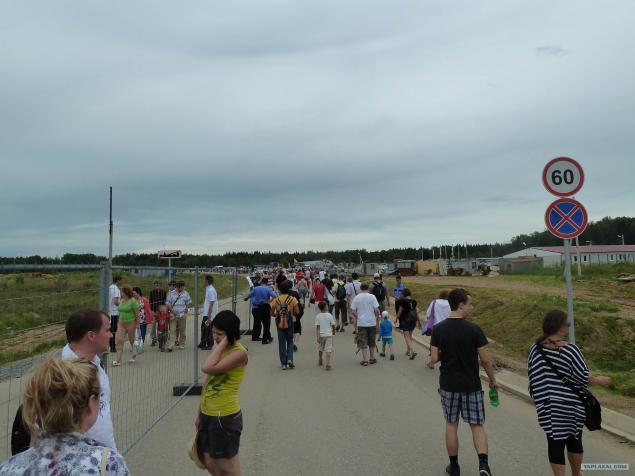 Source: