Black caviar - is yesterday denOsobaya variety of caviar, which is prepared from rare albino fish and to which are added the 22-carat gold, is considered the most expensive food in the world. At a price of $ 300 000 per kilogram (about $ 40 000 per teaspoon) caviar "white gold" is available only fabulously rich people and is available only in the most prestigious restaurants in the world.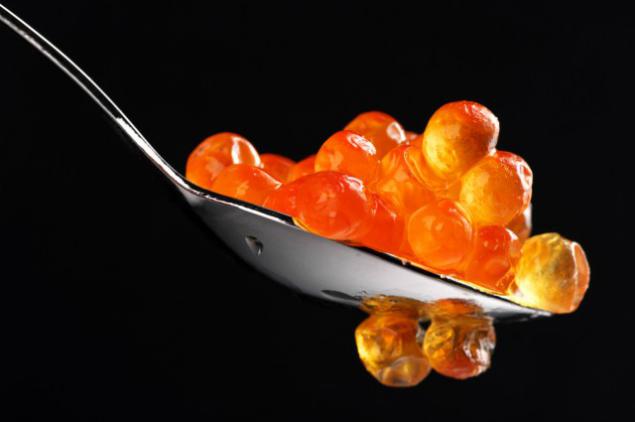 Powdered eggs, also known as Strottarga Bianco - the invention is 51-year-old Austrian Walter Gruelya the farmer and his 25-year-old son Patrick. According to Patrick, Strottarga Bianco is obtained from white beluga caviar is extremely rare albino. To get a kilo of powdered Strottarga Bianco Gruelyam takes five kilograms of normal eggs, which then undergoes dehydration.
Used mainly beluga caviar from the old. Apparently, this is because their eggs are more elegant and smooth, fragrant and more besides simply delicious.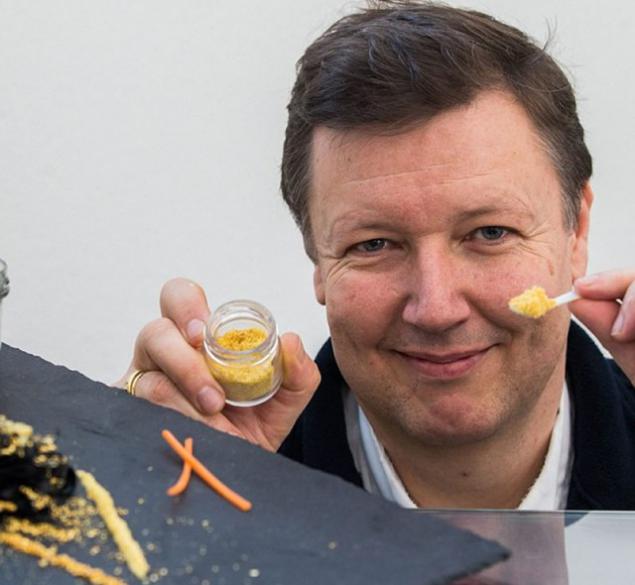 Beluga albino producing such eggs, originally lived in the Caspian Sea, but to date almost extinct, making this a rare delicacy caviar. Another reason prohibitively high prices Strottarga Bianco - age beluga albino.
Most sturgeon can live up to 100 years, but when it comes to the beluga, only a few of them survive to this age because of a congenital genetic defect, which significantly shortens their lives.
More Patrick explained that the caviar produced in Austria - one of the best in the world, because initially it is composed of pristine clear water flowing down from the mountains.
"This is one reason why it is so good to taste. Also important is the special mode of drying before full dehydration procedure, during which the eggs loses approximately 80 percent of its weight. And then it is ground thoroughly and mixed with 22-carat gold, which in small amounts has a positive effect on the human immune system. Golden-yellow powder which we produce, can be readily converted into a paste, add risotto, or they can be simply sprinkled toasted bread with butter. At caviar distinct taste of fresh fish. To give a flavor of the food, it takes very little "- he explains.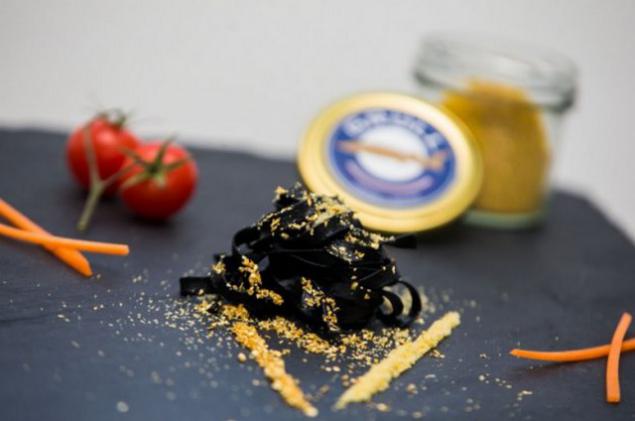 Patrick admitted that the "white gold" not affordable for everyone. But he believes that there is a market for such exclusive products, especially if they are relatively recent. And to give people the opportunity to try the "White Gold", the individual customers the product offer at a discounted price - 112 000 dollars.
Wishes to have?
via
www.odditycentral.com/pics/at-40000-per-teaspoon-albino-caviar-named-white-gold-is-the-worlds-most-expensive-food.html