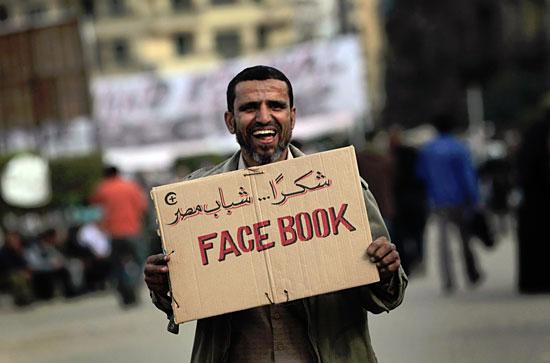 An Egyptian named his daughter Facebook. His decision led to a happy father thanked the popular social network, which has played a role in the resignation of President Hosni Mubarak.
By the way, on Facebook 5 million registered inhabitants of Egypt - more than any other country in the Middle East. After the revolution in the portal were created 32 thousand. Groups and 14 thousand. Pages linked to the mass protests. All of them have contributed to the cause of the overthrow of the ruling elite. Witnesses say that in some areas of Egypt even appeared graffiti "Thank you, Facebook». So bold move dad to some extent logical.
The full name of the child Facebook Jamal Ibrahim. Relatives are quite happy with the name of the baby and supports the decision of a young father.
Source:
www.wday.ru
via factroom.ru