The biggest pumpkin in the world.
Giant vegetable weighs 558 pounds. To bring a pumpkin on the agricultural festival in California, its owner, 55-year-old farmer Joel Holland needed a small truck and a mountain of towels, which he closed a giant vegetable from the scorching sun.
Holland pumpkin sold for 6145 dollars. That is $ 10 per kilogram.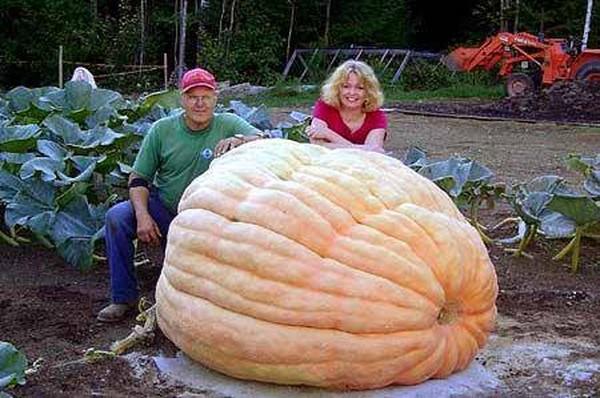 The heaviest pumpkin, which won the competition, weighs 1, 524 pounds. The winner received a $ 6 per pound pumpkin. The biggest pumpkin brought its owner 9.144 dollars.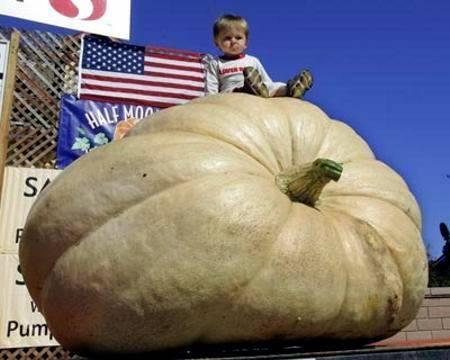 Pumpkin smaller weighing 304 kilograms 3, 3, 63 meters in circumference grown Robert Genkenzom from New Jersey, took first place at the World Federation of pumpkin contest in Collins, NY, in 1986.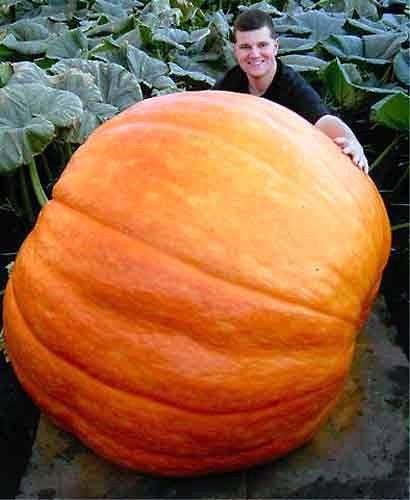 Mushroom cloud. Height 70 cm, weight 20 kg. Cut it in Mexico, finds ecology!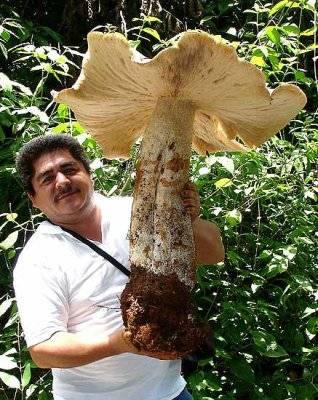 The mango fruit the size of a human head. Raised Colleen Porter, which already holds the world record for the heaviest mango. Weighs new record 2.46 kg of fruit! Sort Keytt (Keitt), who owns a record fruit, usually does not reach more than 1.3 kg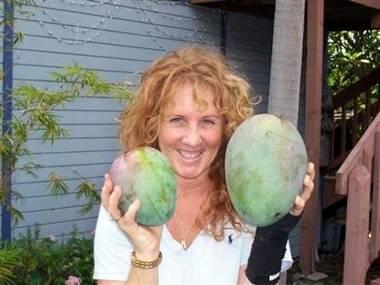 The biggest potatoes, probably is not true. Judge for yourself ...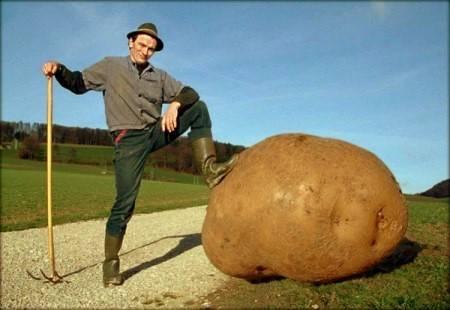 Well, even in the appendage ..))