Citizen Portugal Renato Barros - King Pontiny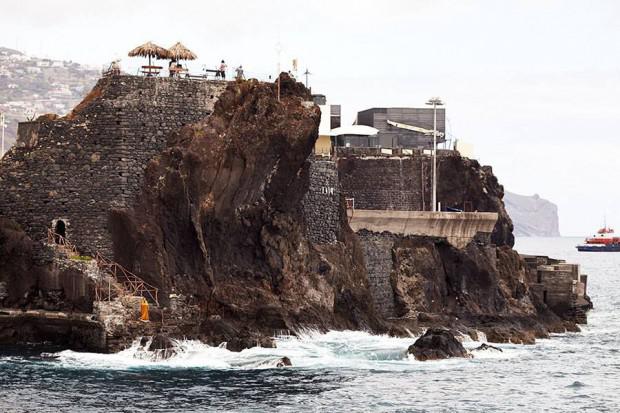 56-year-old Portuguese citizen by the name of Renato Barros has acquired a small island in the Portuguese harbor of Funchal. He called it the Kingdom of Pontina, and called himself king Renato II.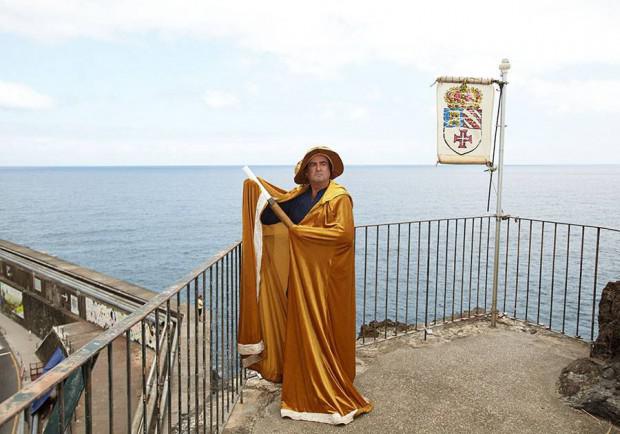 In fact Pontina slightly larger than a studio apartment and live there for only four citizens. It Barros, his wife and their son and daughter. In addition to his Portuguese passport Barros has a passport kingdom Pontina number 0001.
By profession Barros teacher, but he also took on the role of the police, gardener, caretaker and a member of the royal family in his own kingdom.
«I can be who I want to - it's a dream, is not it? If I decide that we need a national anthem, I can select it and change at any time. Same thing with my flag - it may be today, blue and red tomorrow. Of course, my power completely only here, but here I am a real lord ».

blockquote> The chance to buy an island Barros introduced fourteen years ago. The island belonged to a wealthy British family that was going to sell it for 31,000 dollars, as it was for them completely useless. Buy nobody wanted, but when I heard about this Barros at some party, he decided that it suits him. There was only one catch: he had no money.

Barros tried to find business partners, but they thought he was crazy, because going to spend a lot of money for the purchase of bare rock with a cave without electricity or running water. So he had to sell some property, add the money to your savings, then the man still able to buy the island. Of course, his family and friends, too, thought he was crazy.






But Barros was confident in my purchase, because he knew that she would give him what he always wanted - unlimited freedom.






After purchasing the island Barros went on a diplomatic visit to the governor of Madeira, posing as governor of the neighboring state. In response, the governor threatened to deny him the power supply if it will not return back to the island state. In response Barros just installed a solar panel on the island to get your own electricity.



«Maybe in the future I will be able to receive energy from the ocean around me. I do not live in the country permanently, but I often come here. Sometimes the family is coming, every day there are other people, because tourists can visit my country completely free ».

blockquote>
via factroom.ru