In the summer, many people on weekends selected on nature. A favorite pastime of the majority in this case is to prepare delicious meals on the grill. So the recipe that we propose will be just in time. The dish turns out very hearty and appetizing. It does not leave indifferent fans of meat delicacies. Stuffing can think for himself. Experiment and you will succeed!
You will need:

2 kg of minced meat; 100 g of bacon or lard; 1 can of beer. For the filling (choice ):

cheese; mushrooms; tomatoes; bacon; peppers and more. li > from minced meat balls 6. In the middle of each ball Push cans of beer.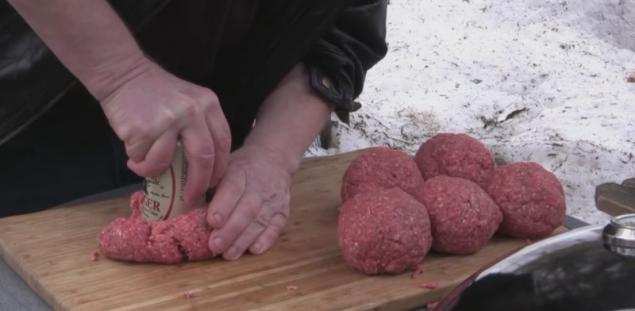 give shape to beef, as in the photo. Fix accessed using lard or bacon wrapped around a stuffing.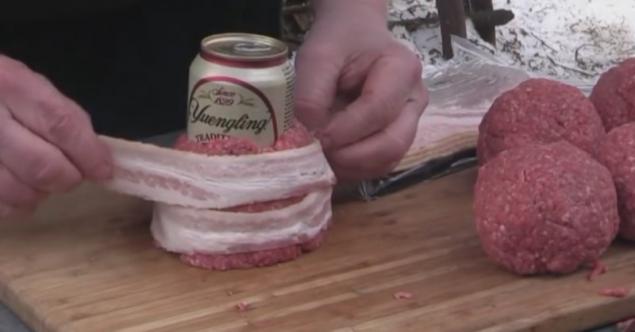 Then gently Get the bank. You get "well", which will need to put the filling. That it is better to keep the form, put it in the fridge.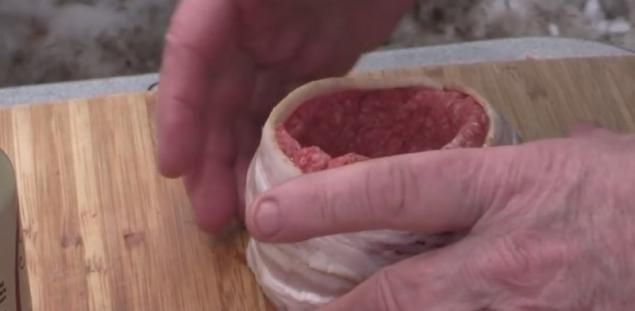 Prepare the stuffing on the grill. It is best suited tomatoes, peppers and mushrooms. Fill the prepared stuffing.







True gourmets can sprinkle with grated cheese.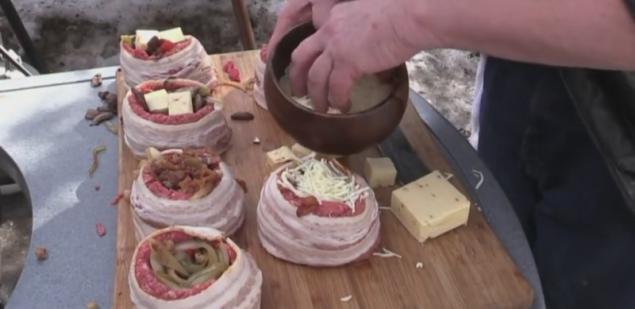 Then cook the dish on a grill.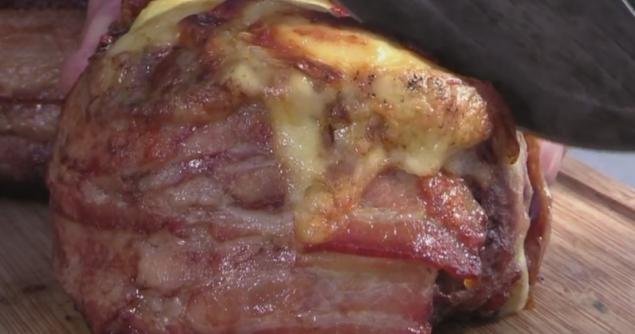 Voila. No more ado. Just look at the photo. Bon appetit!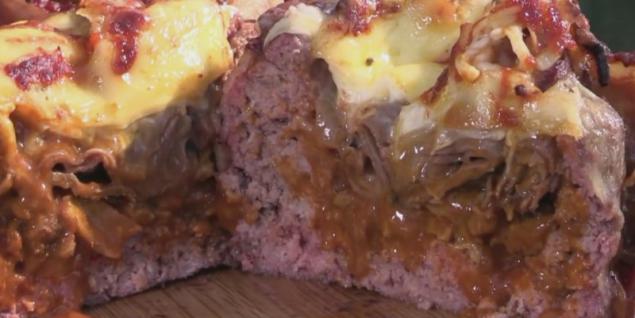 In more detail the process of cooking can be viewed in the video:







This is a very satisfying and delicious meal on the grill, which has long been a favorite for many. Try to cook on the weekends. Share this interesting idea with your friends!

via takprosto cc