You always wanted to know what would happen if the attack Klitschko? This guy is a bitter experience! Bashny.Net
«Joking Mr. Briggs had been until then a very fun, but it becomes ridiculous». i> So commented manager Bernd Bente Wladimir Klitschko.

What happened?

American boxer Shannon Briggs broke into an Italian restaurant «Mamma mia» in Hollywood and attacked Wladimir Klitschko with the words: «I told you that wherever you are, I'll be there. What are you doing, what do I do. Let's have a fight. What are you doing, what do I do. What you eat, then I eat ». I>

Not a second as Briggs takes the champion of a plate of food, and from it begins there. Vladimr interested politely: «I would not like you something to drink?» I> He pours a glass of water and ... calmly pours it on his head uninvited guests! Look what happened next:

By the way, it was all over Briggs in the hospital - He stepped on a shard of glass.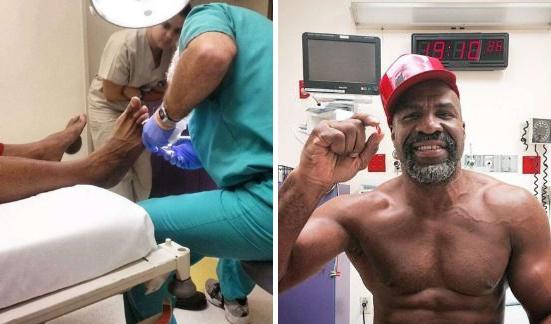 This is not the first time Briggs gets from Klitschko. Recall that in October of 2010, Shannon conceded in 12 raundnom fight in the ring elder brother Vladimir - Vitali Klitschko.

If you liked this video, share it with your friends!

www.youtube.com/watch?v=sRspsGcV2Sg
Tags
See also
New and interesting
New and interesting