In 2013, 33-year-old manager to work with clients from Minneapolis Athena Kruger was surprised by the good news - she learned that she was pregnant. However, a few months later Kruger began to feel chest pain. Athena and her loving husband, Ben thought it had something to do with the process of pregnancy. But what they later learned from doctors, threw them into shock. After examination in the clinic found that women stage II invasive ductal carcinoma of the breast. In simple words, it was breast cancer.
According to oncologists from around the world, the disease is rare in pregnant women. However, at high risk of fall women with late pregnancy.
In spite of everything, Athena decided to give birth. The doctors had to do a caesarean section. The baby was born 8 weeks early, since women still had chemotherapy. Tiny named Amari, which, according to her father means "precious miracle from God».
Unfortunately, after the birth of a child, the disease started to progress and spread to the lungs, brain, and lymph nodes. On his courageous struggle with cancer Athena wrote in his blog. B>

Athena Kruger knew she gradually fading and dying of cancer, but the woman remained a dream - in whatever was to attend at least one day of birth of his little daughter. Realizing that it would be the last birthday spent with Amari, Athena, her husband Ben and their relatives have begun for the organization of a party in the style of "Alice in Wonderland». B>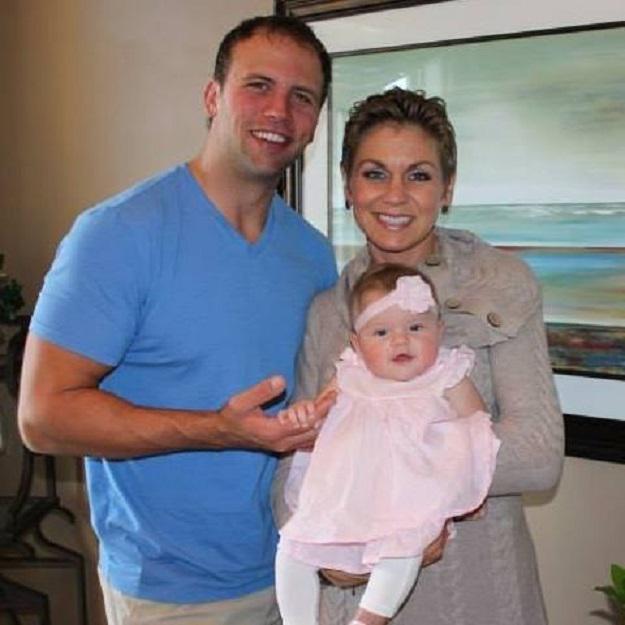 Although doctors were categorically against, Athena found the strength and straight from his hospital bed went to his daughter's birthday.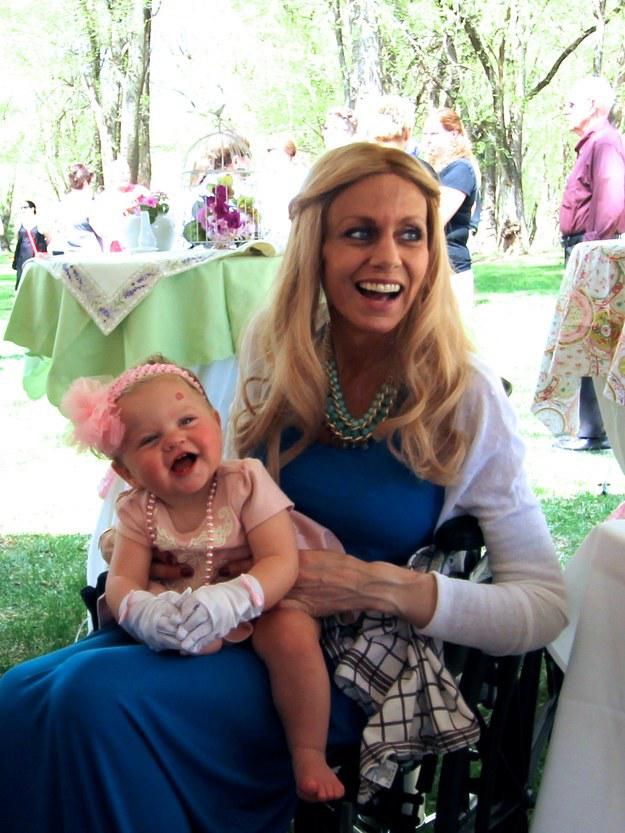 The party was held May 2, 2014. Daddy Ben even changed into Hatter. B>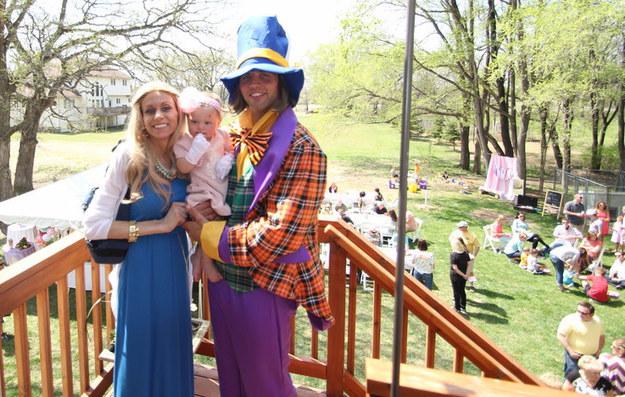 It was a precious opportunity for Athens to spend time with his beloved family outside the hospital.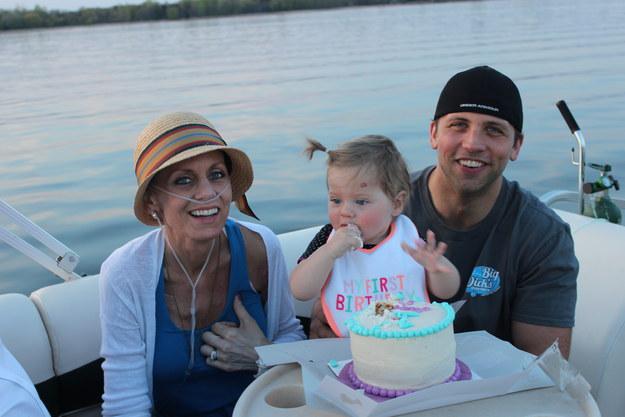 The next day, Athena Kruger with peace of mind forever left this world.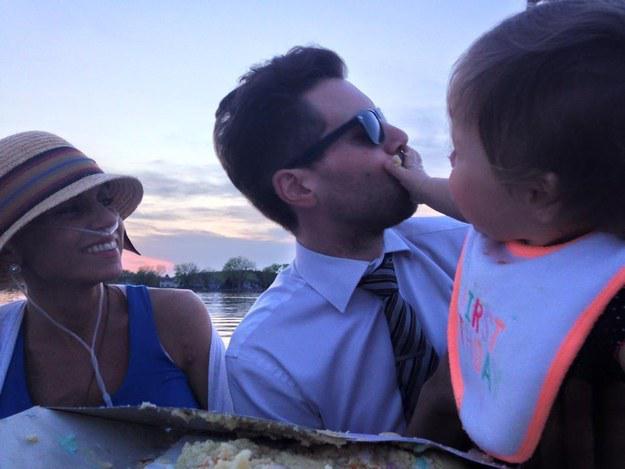 Ben Krueger hopes that these images will remain forever for baby Amari memory of her dead mother, who loved her more than anything.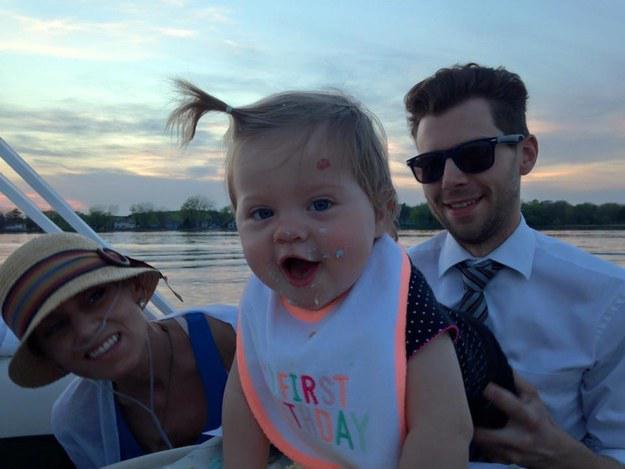 Sometimes life can be harsh and unjust - the fate robs us of our loved ones. Nevertheless, we are not eternal, and need to learn to appreciate the time, the life and the people who are close by. Athena Kruger was dying of cancer, but she found the strength to make a holiday for his daughter. Now she will forever remain in the memory of her husband and a child smiling and carefree, as in these pictures. Tell this heartbreaking story to your friends.

www.facebook.com/photo.php?fbid=10154172478230391&set=a.10150278161840391.540163.836870390&type=3&theater