As is well known, the scrip and prisons renounce pending. But cinema prison - this is a special place not only sit, but where more effectively and escape. The heroes of these films manage to escape from a variety of dungeons, not only normal, but even space. And every time they do it so famously and heroically, just you wonder.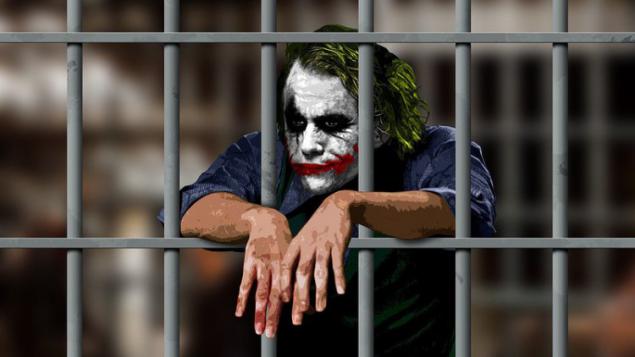 1. The Shawshank Redemption.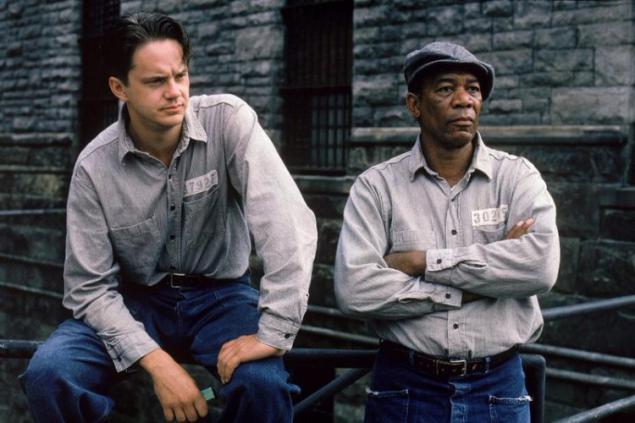 The film, something to talk about which hardly makes sense for the simple reason that it all already seen. By the way, the original name of the tape is translated as "Shawshank Redemption": According to the creators, viewers who have not read the novel by Stephen King, did not have to know until the end, will be able to fool any prison guard convicted innocently Andy Dyufreynu. Great is the power of art: in 2007, the same method used a couple of real prisoners, and quite successfully, too.
2. Three Days.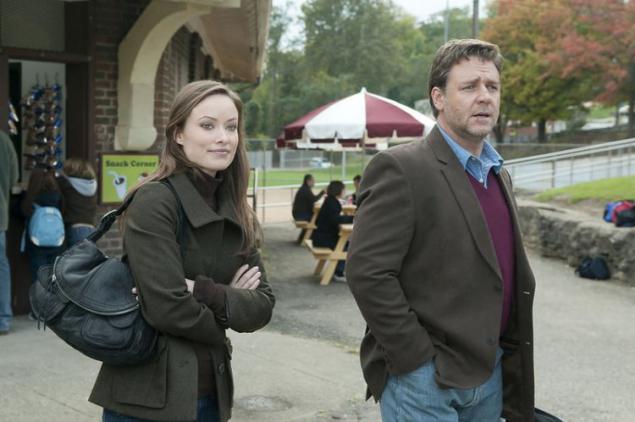 John's life seemed perfect, until his beautiful wife was not arrested on suspicion of murder. While Lara was in prison, John is one son and trying by all means to prove her innocence. But when the legitimate ways to release your favorite exhausted, the only thing he is - to develop sophisticated escape plan. John is willing to risk everything for her ... But what if she really guilty?
3. The law-abiding citizen.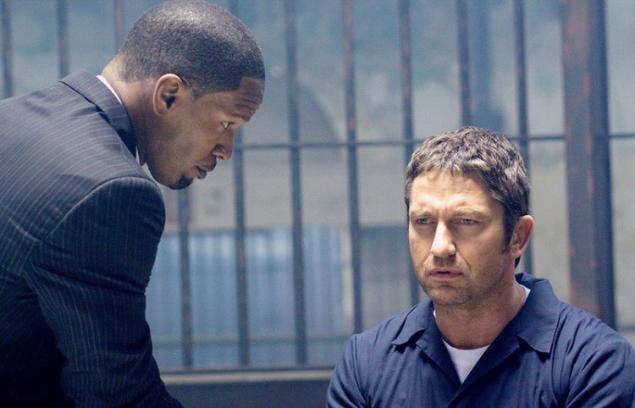 The district attorney went to deal with criminals and freed them from prison. Then the man whose wife and child were killed by murderers prosecutor decides to take revenge by committing justice on their own. He caught and put in prison, but he suddenly puts an ultimatum: he would kill without leaving behind bars if its demands are not met. Funny statement, but soon people really begin to die ...
4. The Fugitive.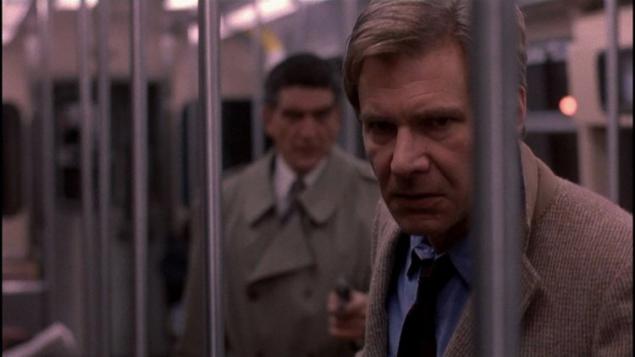 He killed his wife. The one-armed man. Possessed Detective. The pursuit begins. Dr. Richard Kimble, a Chicago surgeon falsely accused of murdering his wife. Determined to prove his innocence, the doctor escapes from prison. He himself wants to lead his pursuers - servants of the law - to the real killer. The film is based on the popular American television series 60-ies.
5. "Funny" vacation.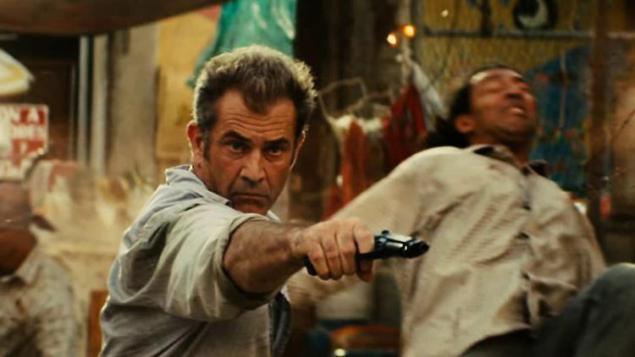 The main character played by Mel Gibson was in a Mexican jail where the seat of violence, drugs and abuse of prisoners. And in such a difficult and dangerous situation, it helps a boy of ten. Now our hero survival lessons have to learn from a boy of ten, if he does not master his lessons he would lose his life.
6. Unlucky.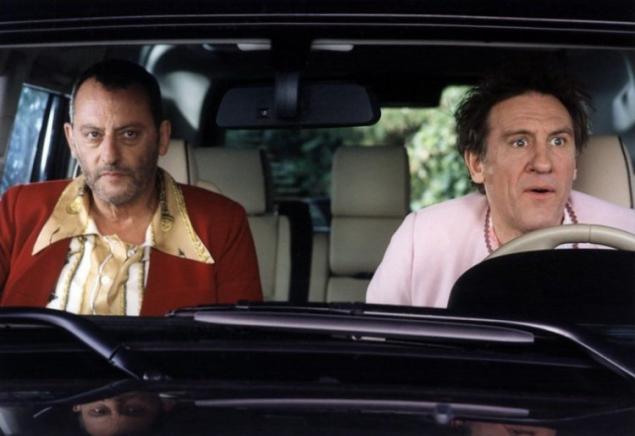 Ruby has time to hide the stolen money, stolen from the Mafia, before he ends up in jail, where he met with Hoosier Quentin. Now together they are scratching their heads over how to get out into the wild and pull money out of a hiding place ... In addition, Ruby wants to take revenge on his former partner, responsible for the death of his beloved! But somehow it all the time unlucky! Friends come up with a plan ...
7. Perfect World.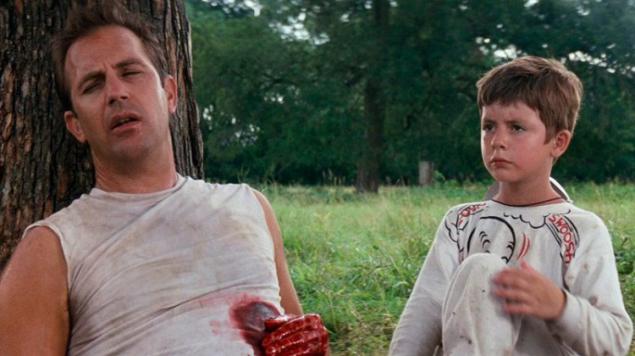 Butch Haynes - hardened criminal life, fled with the young hostage, seeing Butch's father, whom he never had. Red Garnett - crafty Texas Ranger, leader of the sheriffs. He knows every path and shelter. And what's more - it is familiar and elusive Haynes, because their paths have crossed once.
8. The Chronicles of Riddick.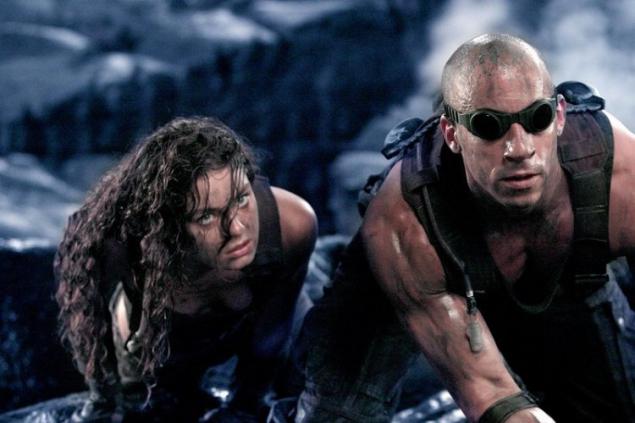 The last five years of Riddick spent in hiding among the forgotten worlds on the outskirts of the galaxy, hiding from the mercenaries, put a price on his head. Now, the fugitive was on planet Helion, home to a progressive multicultural society, won by Lord Marshal, a fanatic who decided to enslave humanity armada of his soldiers, nekromongerov.
9. Out of Sight.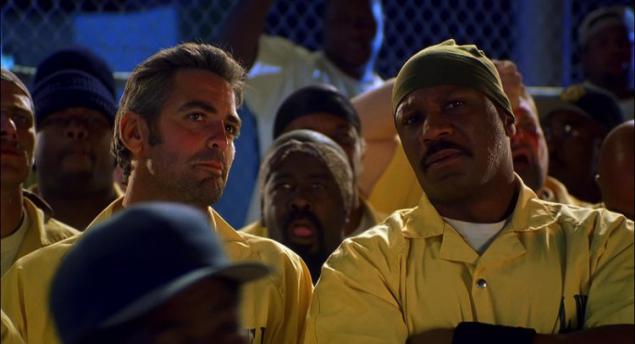 Jack Foley - the most successful burglar in the country, more than two hundred robbed banks. One day, having escaped from prison, he knows he has to steal something more valuable than money ... heart Karen Sisco. She is smart, beautiful, but, unfortunately, even Karen and prosecutors. Now we have to risk everything in order to understand whether there is something more between them than the law ...
10. Rock.
General elite US special forces commando, backed by the experience of almost all the world wars, kidnapped with his best subordinates missiles with lethal gas and captures tourists hostage in the former prison "Alcatraz", located on an island in San Francisco Bay.
11. Bangkok Hilton.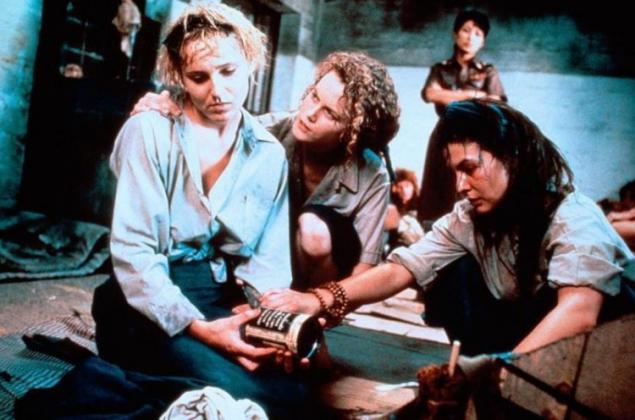 Australian Kate Stanton searching for her father. But on the way home from London, he puts it ... to Thailand, where she met with a certain photographer Arch. Not seeing nothing wrong in helping a new friend, Kate takes part of his baggage, where customs officers found drugs. And in this country, drug trafficking is punishable by death. Kat gets straight into a horrifying prison with mocking name "Bangkok Hilton". Now, her life, her freedom - in the hands of a lawyer and unknown to her well-wishers joined the exhausting struggle with the ruthless local authorities ...
12. Escape.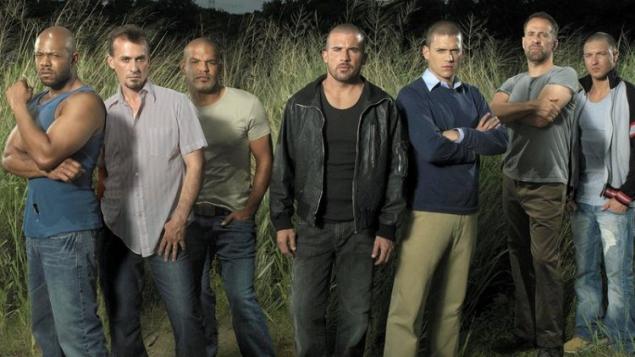 Michael is convinced of the innocence of his brother, who was convicted to death, and decides to restore justice himself. He deliberately commits an offense for which falls in the same prison, where sits a brother. The one that Michael knows because he himself created it and as a civil engineer ... brilliantly simple plan of salvation ...
13. Hart's War.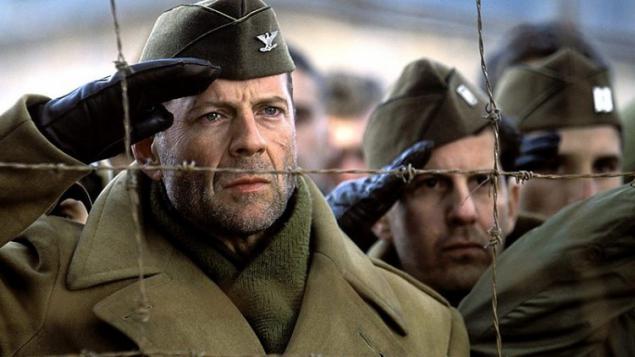 Lt. Tommy Hart - law student of the second year of study. During the Second World War, he became an assistant officer, is captured and appears in the German POW camp. There, he met with the other prisoners - Colonel William McNamara.
14. Cube.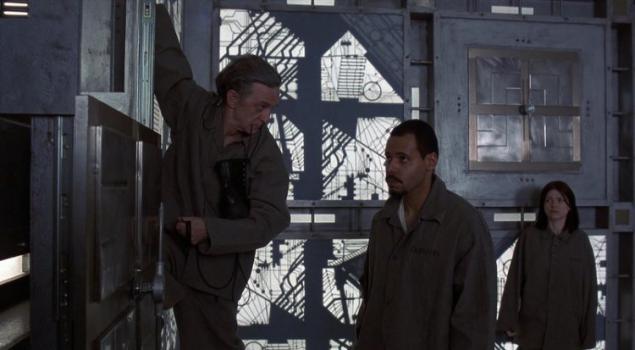 Sometimes prison takes bizarre forms. Wandering through the endless piling strange rooms with sophisticated deadly traps, unhappy prisoners tormented by only two questions: who imprisoned them in this mysterious maze and how to get out. There is a time of heroes is getting smaller, the first question is gradually losing relevance. Now one goal - to survive. As an additional semantic load the director gave the names of the characters in honor of the famous prison.
15. Plan an escape.
One of the world's foremost experts on security systems agree on the last risky surgery: to escape from the high-tech super secret prison, which is called the "Tomb". A devotee Ray Breslin forced to resort to the help of a partner - concluded Emile Rotmayera to develop a desperate and impracticable plan to escape from the most secure prison in the world!