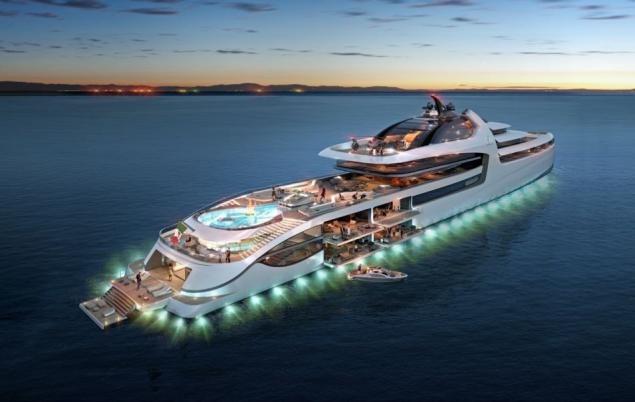 ... Super-yacht Admiral X Force 145. ... a daring design, an unimaginable luxury on board and cost hundreds of millions of dollars !!! This is a real floating palace. Let's see how it looks.
Admiral X Force 145 - this is one of the most modern and luxurious yachts that exist in the world. Her project was developed by the design studio from Monaco Dobroserdov Design.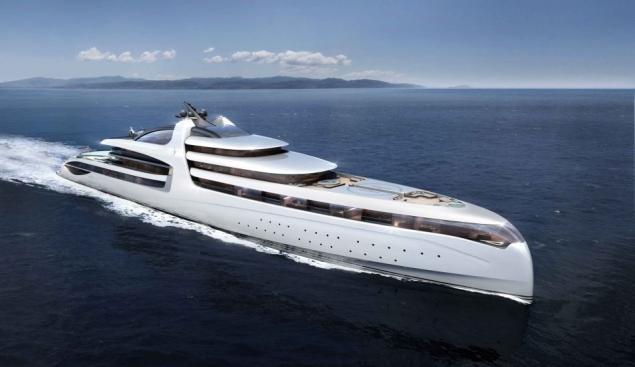 The number 145 in the name of the yacht is not accidental - it has so many meters length of the vessel. The nose of the ship, according to the manufacturer's yacht company Admiral Yachts, resembles an eagle's beak.
If we look inside the ship at once will understand, with a luxury deal. On deck you can find a spacious hall, a spa, a botanical garden, a swimming pool and several jacuzzis. And though the price of the yacht is still unknown, experts believe that it will be close to the amount that put the Russian oligarch Roman Abramovich for his super-yacht «Eclipse» - about $ 600 million.
The owner of the yacht will feel like in his personal residence. At his disposal will be a two-story club with two cinemas, a gym, garage, inflatable boats, jet skis and helicopters.
Cabins for vip-guests have balconies, mini-ponds and fireplaces.