Last week was International Mother Earth Day (naming is not ours, it is the United Nations). Taking this opportunity, we want to write about for a long time the pressing problems - we wanted to talk about recycling old phones.

How quickly the mezzanine, cupboards and shelves in the digital age overgrown various technological antiques! You change one phone to another, postponed old just in case - and now, after a few years, it is no longer needed anyone: no family, no friends, no you, even on the buyers' Avito "pass at a loss. In the best case, the device becomes a museum exhibit of household stuff, and at worst - is sent to the basket.
According to studies, about 20% / used mobile gadgets resold for reuse, 40% are in the possession of eternal home and only 9% (according to a recent study by Microsoft) go for recycling. The remaining share devices, apparently trying to decompose on the common landfill, making our planet "sad panda».
Of course, for most of you this is no secret, but we still repeat: electronic devices contain a variety of toxic substances. These substances pose a serious threat and, in contact with the landfill lead to the pollution of the atmosphere, soil and groundwater, and the period of their expansion in the tens and hundreds of years.
Did you know that, for example, Lumia smartphones can be recycled to 100%? And the fact that more than 90% of the materials that make up all mobile phones can be reused?
As you can see from the video above, mobile devices contain a lot of valuable materials such as metals, such as copper, gold, zinc, beryllium. These metals can be recycled and re-used in the electronics industry, or in the automotive industry, and maybe even jewelery.
Of course, the plastic does not remain on the sidelines. This is generally the most easily recyclable material. Even the battery components are re-used - for the production of new batteries.
A striking example: in the course of the last year of the experiment, which you can watch a video of 43 gathered in one house only older devices managed to get more than 800 plastic, 600 g of iron, approximately 400 g of copper, 300 g of aluminum, about 160 g of magnesium, 340 g of lithium, as well as some gold - 1.4, the calculations showed, reusing materials recovered from the 43 mobile phones, you can get 17, 5 brand new smartphones Lumia.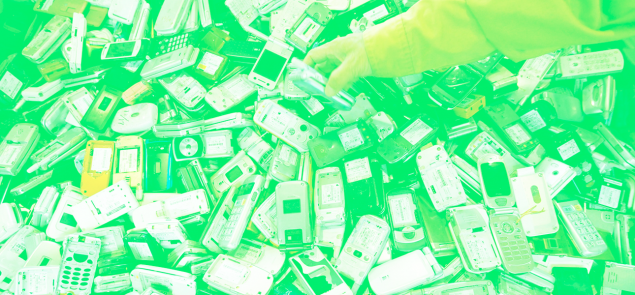 Thus, the re-use of materials not only helps to conserve natural resources, but also reduces the energy cost of extraction and primary processing. Ie solid pros. The case for small - to give their old Soup for processing.
Quite simply - you just find the nearest recycling center. There gather all unnecessary equipment and transportation to processing plants, where it is crushed in special mill to fragments, barely exceeding the size of the coffee bean. Using different filtration technologies of this material grains stand for reuse. A toxic waste disposed of in special landfills in accordance with the requirements for their disposal.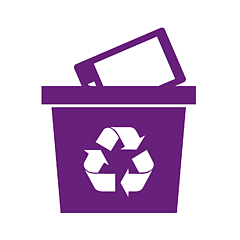 For example, some of the authorized service centers Microsoft Lumia gladly accept your seedy, and unfortunately no longer need your mobile friend. Addresses centers in your area can be found
по this link
.
If your old "device" does not carry the proud banner of the Nokia / Microsoft, before going to the center of the above, we recommend that you make a test call in order to clarify all the details of the reception device. Or you can use the
card collection point for recycling
«Second Life" from Greenpeace Russia. < br />
Moreover, it can take recycling to their advantage. Network retailers such as
«Eldorado»
ready to take your old device in exchange for a discount in their own stores. Not a bad motivation, yes?
Such a program (though without discounts) also have «
MVideo
». Despite the fact that such actions have dates, as long as they have a permanent character.
Alternative h4> But, what if your old device works properly and has not lost a veneer? Or you are afraid to even imagine how large metal cutters will break once the favorite phone into pieces? B-rr-rr.

Well, in this case, you can do a good deed - to give the old phone to the needy. Today, in many Russian cities have social service centers. In Moscow, they are called the CECOS and have the same format in other cities in different ways. These centers work with pensioners, the disabled, large and dysfunctional families. And almost all of them are ready to accept not only the clothes and shoes, but any oversized electrical engineering.

Also, besides the SSC, you can call your nearest religious organization (Orthodox church, mosque, synagogue - does not matter). Most of them also provide assistance to those in need.




There is also the easiest way to transfer your smartphone in good hands - a veteran of the service inventory gratuitous relations website DaruDar . Only here you will have to accept the fact that you will need to make hard choices, which of the candidates exhibited lot more useful.

By the way, this site together with the Moscow government is currently conducting a charity event « Good Deed », designed to provide digital technology disadvantaged citizens. Muscovites have unwanted and unused equipment they can pass it on to the poor directly through the site "DaruDara." This can be not only mobile phones and smartphones, but also, tablets, computers, e-books, printers or webcams. What to do with older devices too?
Leave a memory Attempt to sell Recycle tr > Give to those in need To give another family member Leave in the entrance Throw in the trash Voted 468 people. 83 people abstained. Only registered users can vote in polls. Sign , please.

Source: geektimes.ru/company/microsoftlumia/blog/249636/