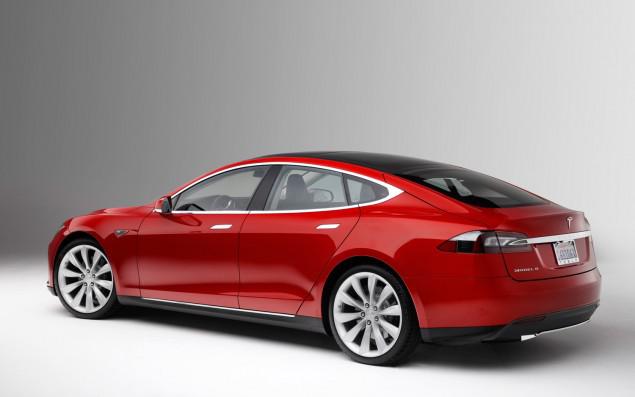 The company Tesla Motors is currently working on the implementation of interesting ideas: automatic charger for your car, which does not require connection manually. The idea, in fact, is very simple: to charge the car you just need to drive up to the station, and the charger itself will extend from the charging section to find connection socket and connect to the socket.
In the same way happens on and off the charger when recharging the battery electric vehicle. According to Elon Musk, the charger will be like a metal snake. It is reported that the device will be compatible with all Model S.
However, while it is not known when exactly like the charger will enter the market.
Btw, we are actually working on a charger that automatically moves out from the wall & connects like a solid metal snake. For realz.- Elon Musk (elonmusk) December 31, 2014 blockquote>
 By the way, one can not forget about another achievement Tesla: increase in mileage of electric Tesla Roadster 650 kilometers on a single charge:



Roadster upgrade will enable non-stop travel from LA to SF - almost 400 mile range. Details tmrw. Merry Christmas! - Elon Musk (elonmusk) December 25, 2014 blockquote>
 Musk said that currently in development and is another technology - automatic electric parking garage after the driver got out of the vehicle.

Source: geektimes.ru/post/243921/