In a post on his blog Habré «
Epson WorkForce Pro - even more profitable office printing
» we promised to tell you about the latest line-up for the Epson printing business -
Epson WorkForce Pro RIPS
. With the release of this device series Epson goes into a completely new market segment - the segment of large volumes of printing. Oh, and tell them in this post.
Quickly learn about the devices and their main features -
very intensive use of containers with ink cartridges instead of - you can learn from video presentations:

< br />
What are the characteristics?
As mentioned above, the main feature of the series devices RIPS (Replaceable Ink Pack System) that instead of cartridges they use containers with high-capacity ink. very, very high capacity. I> With the starter kit of ink can be made up to 75,000 color prints! B> It's 150 reams of copy paper or printing for almost a year without refueling at a load of 6000 p. per month.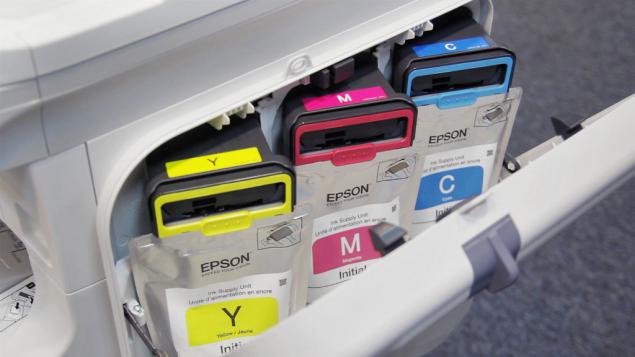 Engineers Epson - the first to offer a solution for high-volume printing based on inkjet technology without the use of cartridges (first - in the form of a series of devices « Factory printing Epson < / a> »). Analogs our RIPS'am market currently there is simply no.

Pigment ink. Therefore, the prints are not smeared, and come out of the printer completely dry - you can immediately make notes marker, for example.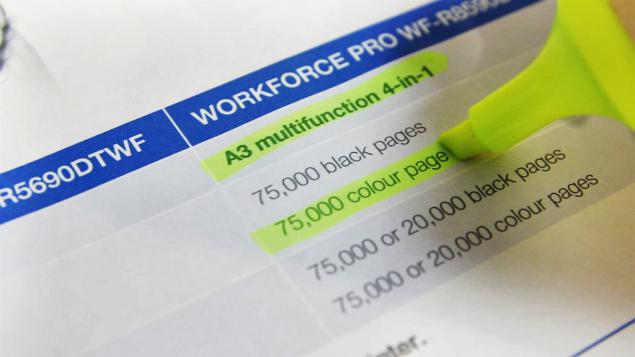 That's not all. Because the printer is based on inkjet printing technology Epson PrecisionCore , no need to change any other resource items, except the ink container and container waste ink.





If you estimate that with one filling can be printed 50 - 75 thousand. Pages (depending on the model), for all this time change in our devices only need to waste ink bottle. At the same time on a laser device for a period that will be required to print such a large number of sheets a few times and the need to replace the toner cartridge and drum unit and stove, and a variety of other rollers, transfer roller, paper feed, etc. , well, waste toner bottle, of course.

They know how?
The functionality of the device are wide enough. There's also two-sided printing, copying, scanning documents (including using the ADF with double-sided scanner), network connectivity, on Wi-Fi, feature Wi-Fi Direct, mobile printing, confidential printing function and mnogoe- more ...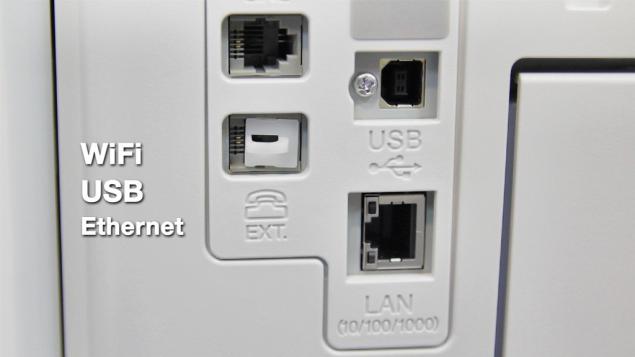 How hardy and fast?
The devices are designed for fairly high load - up to 45,000 pages. Per month for devices A4 and up to 65 000 pages on A3 devices. This is an extremely high performance ink jet technology.

Print speed is sufficiently high - up to 34 pg. / Min. Significantly, unlike laser printers, devices of RIPS not spend a lot of time to prepare for printing (to warm up the oven, for example, in the case of lazernika). Result - not more than 7 seconds exit time of the first sheet.

Now what?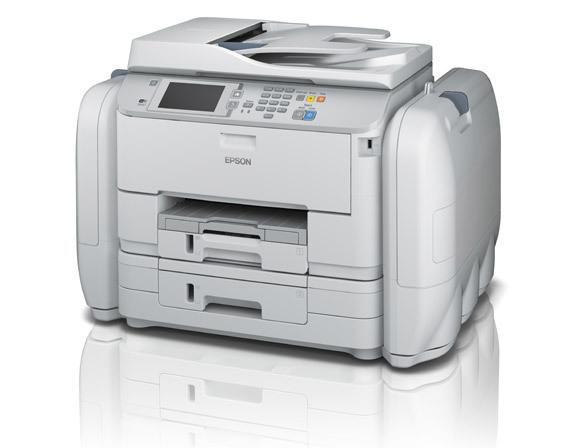 Now before you buy a printing device for printing large volumes of documents (in the office, for example), remember that only one laser printers world is large enough. Now, thanks to Epson, can not only get the machine to print color documents in A4 and A3, but very decent save i> (both time and nerves).

The devices are already available on our site. If you have a desire to learn more about them, then you are welcome to Epson.ru: www.epson.ru/catalog/workforce-rips .

Source: geektimes.ru/company/epson/blog/243481/