Nikolai Karachentsov born on October 27, 1944 in Moscow. Father - Karachentsov Peter Yakovlevich (1907-1998), a graphic artist, worked for many years in the magazine "Ogonek". Mother - Brunak Janina E. (1913-1998), choreographer.
World Theatre Nicholas discovered in early childhood. Mom Nicholas in those years was finishing GITIS. In parallel, as choreographer staged performances in major musical theater, such as the Bolshoi Theatre, Kazan Musical Theatre, Musical Theatre Ulaanbaatar in Mongolia and others. Often in rehearsal took with him a little and Kohl. Unique spirit of the theater, the beauty of ballet from the first minute bewitched boy.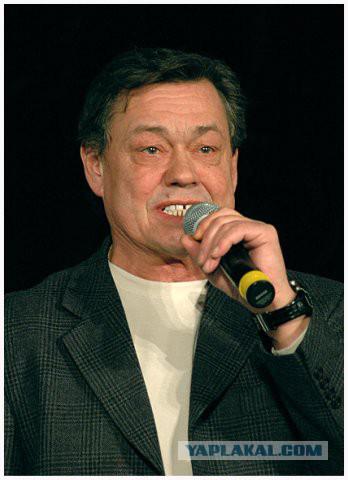 The actor began acting in 1967. For decades, Nicholas Karachentsov - one of the brightest stars of not only theater, but also film. Known as the movie actor and a truly national love brought him roles in such films as "The Elder Son" (1975), "The dog in the manger" (1977), "Trust, which burst" (1982).
Nicholas Karachentsov - was one of the "most filmed actors. In piggy actor - more than 100 film roles in films of all genres: drama, adventure, comedy, detective, historical, musical, children's films, etc. The actor starred in most of the country's leading directors. As a theatrical work and Film character played by Nicholas diverse that do not like each other. He was equally well suited to the role and the "heroic lovers," and psychologically complex characters. All the "stunt" tricks Nicholas always fulfills itself, without doubles! Today actor continues to develop new images and genres. One of the last works in the series "Dossier detective Dubrovsky" Karachentsov captivated audiences a new way of domestic Superman.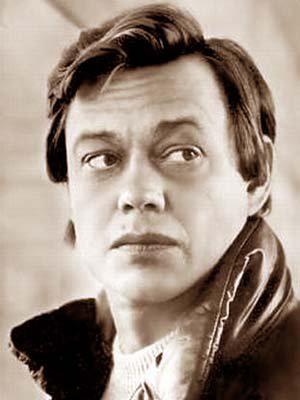 Job Karachentsova in cinema is not limited to direct participation in the shooting pictures. Actor and often invited to voice many foreign art films. In particular, the French actor Belmondo "speaks" only voice of Nicholas Karachentsova. Voice actor sounds in many cartoons for children, such as "Trap Bumbry", "Dog in Boots" and others.
Nicholas Karachentsova talent - a truly multi-faceted. Continued success and love of listeners enjoyed his songwriting. This is - a lot of songs to various movies and cartoons in the performance of the actor. In particular, in the movie "White Dew", "Dog in the Manger", "Trust that burst" in the animated film "Dog in Boots," in many others. Just a creative assets - more than 100 songs, including issued on discs and tapes, "Juno and Avos" (1981); "The evening of contemporary music on the verses of Esenin. "David and Yuri Entin Tukhmanov. On many hexapod "(" Beetle-Woodman "/" Serenade-cicada "/" annoying flies ")," You have a guest Thumbelina, Little Red Riding Hood and the famous duckling Tim "(2001," Red Riding Hood "/" famous duckling Tim " / "The Professor and the flea"), "My Little Lady" and others. In 1996 he released a full CD of songs performed by the actor's "Dreams and Nicholas were Karachentsova."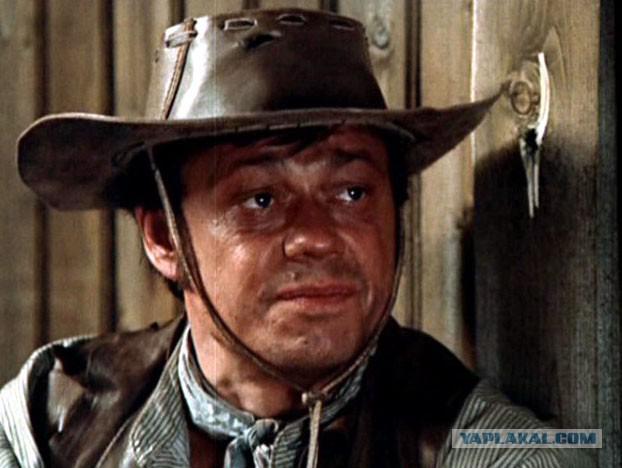 List of major theatrical works of Nicholas Karachentsova:
"Till" - Till Eulenspiegel
1974.
"The Star and Death of Joaquin Murieta" P. Grushko- ringleader Rangers
1976.
"Cruel Intentions", dir. Mark Zakharov
1979.
"Juno and Avos", dir. Mark Zakharov - Count Rezanov
1981.
"Optimistic Tragedy»
1983.
"School for emigrants" - Serge
1990.
«... Sorry», dir. Galin - Yuri Zvonarev
1992.
"Czech photo", dir. Galin - Leva Zudin
1995.
"Jester Balakirev", dir. Mark Zakharov
2001.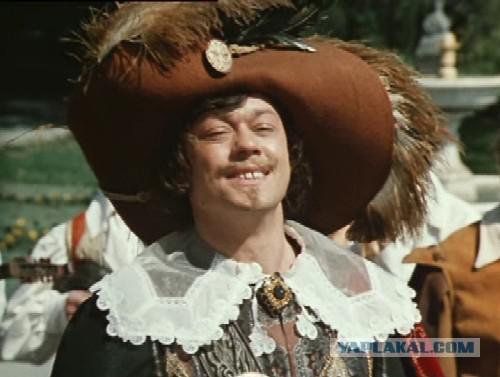 Nicholas Karachentsov very successful toon voiced in these cartoons:
1. "Dog in Boots," 1981. - Dog
Multi-musical based on the novel by Alexandre Dumas' The Three Musketeers. " Ensemble "Rock-studio" under the leadership of Crecy Kelme
2. "Cat KOTOFEEVICH" (1981)
3. "porridge from an ax" (1982)
4. "Kuma Lisa" (1982) - Wolf
5. "Alice in Wonderland" (Part 4), 1982. - Knight
Good Knight helps Alice touching and sings very nice little song & quot; ... but there is no elephant in the woods with me, no elephant gay ... & quot;
6. "LOST AND FOUND (Movie 3)" (1983)
7. "space aliens 2" (1983)
8. "Tales of the stupid husband" (1986)
9. "THREE ON THE ISLAND" (1986)
10. "The Cat Who Walked by Herself" (1988)
11 "FEROCIOUS Bumbry" (1988)
12. "Trap for Bumbry" (1991)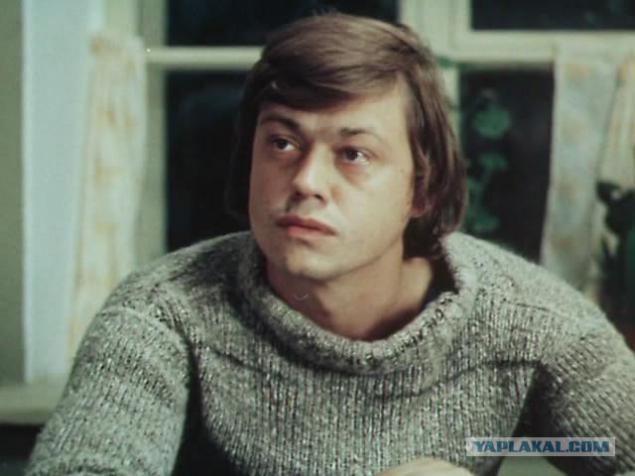 Over the 40 years of his acting and musical activities of more than 200 artists performed songs. Karachentsov leads galaxy of singing actors - such a number of popular hits no one of his colleagues (except that of Mikhail Boyarsky). In the movie, actor sang for the first time in the film "Dog in the Manger" thanks Gennady Gladkov. Among the major composers with whom Nicholas Karachentsov worked constantly and for many years - Maxim Dunaevsky Elena Surzhikova Vladimir Bystryakov and Rustam Nevredinov.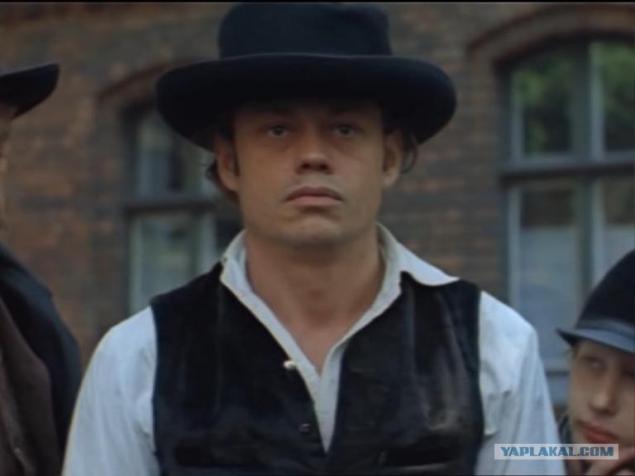 On the night of February 28, 2005 in Moscow Michurinsky Avenue car, behind the wheel of which was Nicholas Karachentsov, had an accident. As a result, the actor suffered a serious head injury. He was taken to hospital, where he was that night had surgery. Karachentsov spent 26 days in a coma. In early June, he was transferred to the Center of Speech Pathology and Neurorehabilitation. The healing process was delayed. In May 2007, at the gala presentation CDs with songs from the repertoire of Nicholas Karachentsova, the actor managed to get up on stage to show the audience.
Portrait of Nicholas Karachentsova depicted on the coins of 1 New Zealand dollar, dedicated rock-opera "Juno and Avos".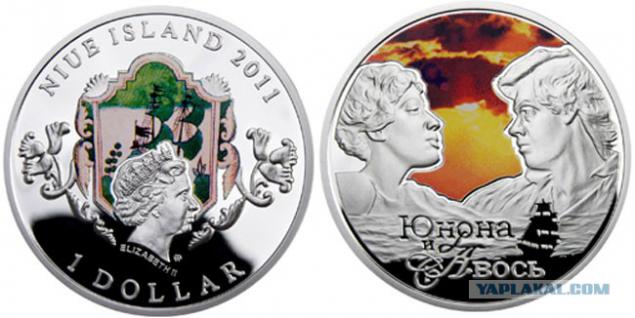 AWARDS
State Prize of the Russian Federation (2002) - for the performance of the Moscow theater "Lenk" "Jester Balakirev».
Order of Merit (25 August 1997).
Order "For merits before Fatherland» IV degree (13 October 2009).
National Award "Russian of the Year" (2004) in the "Star of Russia».
Gratitude "for outstanding creative achievement in the field of musical theater" National festival "Musical Heart Theatre" (2006).
Winner of Russian National actor award named Andrei Mironov "Figaro" (2011).
Laureate of the Ministry of Internal Affairs.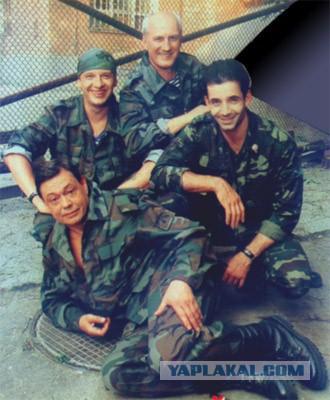 From myself.
I can not imagine Belmondo, without voice Karachentsova.
Well I can not, and that's it.
"White Dew" and "eldest son" two favorite movies
Happy birthday, Nikolai !!!
Health, healthy, and once again, great!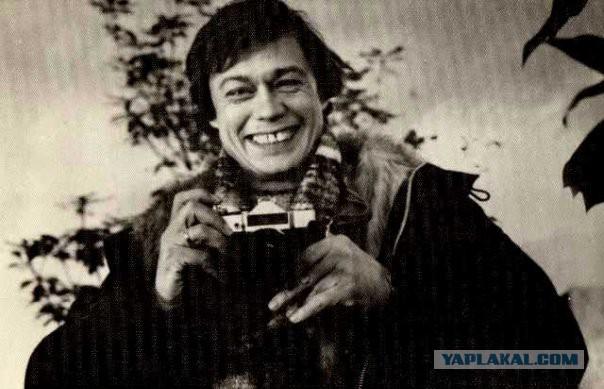 I finished.
Thank you for your attention !!!
PROOF
karachencov.sitecity.ru/index.phtml
www.kino-teatr.ru/kino/acter/m/ros/1862/foto/192174/