The clinic of the St. Petersburg Institute of Human Brain
RAS Karachentsovu done complicated operation.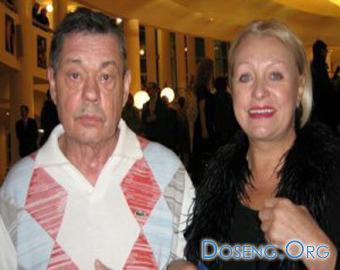 From beginning this week Karachentsovu conducted the survey, after which it was decided to do the operation.
"We were introduced to the brain Nikolai Petrovich strong medicine - through the carotid artery. This is very dangerous, because the medication side effects can occur. But Karachentsov and his wife agreed to take the risk, "- said the doctor.
The first results of the operation will be known only after two weeks after the manipulation. However, as it became known, Nikolai Petrovich had already begun to talk. He clearly says a few words, one of the first was the name of his wife - Luda.
At the June holidays wife will go to Moscow, and a few days later to return to St. Petersburg for another procedure.
Doctors try to influence the patient's brain weak electric current - or connect the electrodes to the head outside or directly to the affected area of ​​the brain. This will help restore the neural connections between different areas of the cerebral cortex.