One user Quora asked a very important question: "What is the biggest mistake you made in their 30 years, and what it has taught you?". The question provoked a lively and heated debate, the most interesting ideas from which we now want to share with you.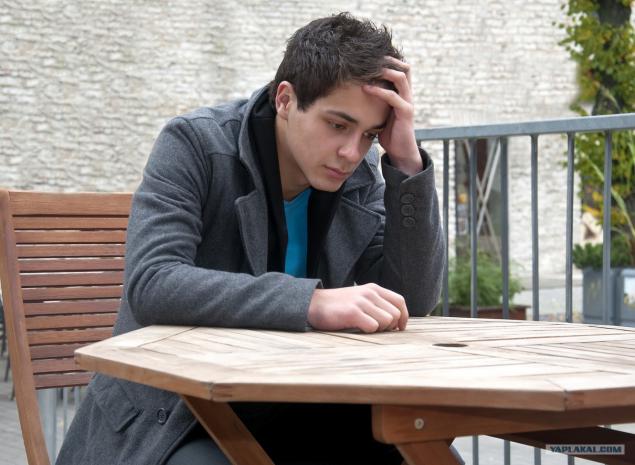 Do not move your life into the background
I believe that one of my main error is that I dedicate much time to work and career, pushing everything else into the background. Under all the rest, I mean family, friends and even their own health.
After 20 years and until recently (I am now 35) I have lived in this mode: wake up, go to work, come home and sleep, and the next day just to get up to all happen again.
I do not pay attention to how such strenuous conditions for my health, and has been neglected relationship.
Looking back, I can not remember something important and significant. These years were just an endless race for a false target, which then seemed the most important.
So now I'm going to make up for all that missed. I spent a lot of time trying to understand that for me is really important, but I'm glad I realized this too late and I have a chance to live life the way I want it.
Take care of your health. This is the first and important priority. When you are 30 years old and you already feel tired and exhausted person's life - it sucks, believe me.
You will be working all my life. Youth comes but once in a lifetime. Do not miss this time. Do not waste your time exclusively to work - communicate, organize your personal life, do not limit yourself to just work and home. Let 20 and even 30 years, you will remember that.
Do not waste time on anger
I'm not sure that this is the answer you are looking for, but all I will say the biggest mistake I made in my 30 years, there was anger.
I wasted too much of your time, angry at bosses, colleagues, politicians, girls who left me, and just for the people who lied to me.
My anger was justified. Even now, looking back, I realize that I had a good reason, but at the same time I realize that my anger was a waste of time. And the damage I inflicted only himself and not the people to whom I was angry.
Appreciate the people who are in your life
I met a wonderful girl who really loved. But very soon the fact that in my life have truly loved one, I began to take for granted. Worse, my pride would never allow me to show her how much she is precious to me. She has long fought for our relationship, but in the end left me. Now she is married to another.
We are still friends, often communicate. This is like hell, but it's better than not seeing her at all.
What I ordered from this? Do not be idiots. Pay attention to your loved one, every day, every moment show him how much you love and appreciate him. And if you know you have done foolishly, that naplyuyte to damn pride and ask for forgiveness.
Do not compare yourself with others
My biggest mistake: I thought that when I turned 30, I was immediately able to be at the top, on which all life dreamed. But I began to constantly compare ourselves with those who were younger than me and, as it turned out, much more successful. I did not have anything, while others had a house in San Francisco, a thriving business and family.
Now I understand that she wanted to throw up at the very beginning just because someone out there has been successful for me. Do not compare yourself with others and do not think that in 30 years you can reach everything. At 30, life does not end, but only the beginning.
Do not forget friends
I had a few good childhood friends, with whom we grew up.
My wife did not get along very well with some of them, and after their wedding, I started to step back from your friends, because I did not want to upset her. I did not call them, do not invite guests, did not go with them to clubs and bars, not traveled with them on a fishing trip. That is not doing any of the things that we did together before.
While I'm not really thought about it, I thought that doing the right thing, because they are like my brothers, they should understand me.
18 years later, my marriage broke up, and I really miss my good old friends. I tried to get our friendship, but it took so much time in our life has changed so much, and even when we see each other, friends seem terribly distant. I still hope to regain our friendship, but I understand that it will take time.
My advice: do not think about friends as brothers. Your brother will always be your brother, even if you hate it. The friend may not remain your friend forever. Friendship requires constant attention and participation.
The best time - now
My mistakes:
• spend too much money on shoes instead spend it on travel.
• Do not continued her higher education.
• Do not studied martial arts.
• Do not take family pictures every year.
And you know what I realized? Do not waste time on regrets - start doing something that did not have time now!
Trust your feelings
I'm not married because she loved a man, but because everyone around me (family, friends and acquaintances) said that he is a good guy and just loves me. He really was a nice guy and he loved me, but we were too different, next to this man, I lost her, "I».
I'm not sure if you can call it a mistake: we are now divorced, and we have two children, without which I can not imagine my life. Because of this, I realized the main thing: trust your feelings and never make important decisions based on the opinions of others.
Made a mistake - it's not the worst. The worst thing - they do not fix
1Not admit that I have depression, which is every day more and more progressive. Do not seek help. Exorbitant amount of opportunities missed. Almost ruined his career.
2Chuvstvoval yourself 20 years. Not to build a serious relationship, led a disorderly life, arranged countless gulyanok and drank too much. Constantly hanging out with "friends", which only contributed to my deviant behavior and not taught me anything good.
3He used his spare time to get a second degree or learn a foreign language. Instead I spent it with my aforementioned "friends».
4Tratil money rather than invest it in profitable business.
If I had continued to this way of life, then for 40 years I would be poor, disabled and seriously ill. Fortunately, I had the chance to reconsider their attitude to life and start over.
But I'm still sad to think about all the opportunities that I missed in my 30.
What do you think about this?