Hybrids? Laser lights? Electronic gas pedal? All this is old and boring. Here's what cars will surprise us tomorrow. Well, ok, maybe the day after tomorrow ...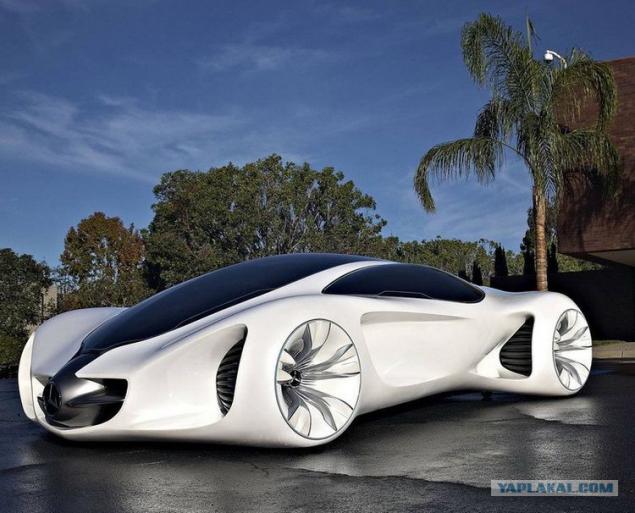 Alternative engines
And no, it's not about electric cars or fuel cells. Air, rather compressed air - that's probably the main fuel of the future. Peugeot and Citroen have already submitted a working prototype of a hybrid air. Honda Air Concept (pictured) shows a variant of the model, move exclusively by compressed air. True, range is still limited to 150 km. But in an air duel gets involved more automakers, including Cadillac, whose concept Aera promises cruising range of 1,500 km. It is necessary to wait!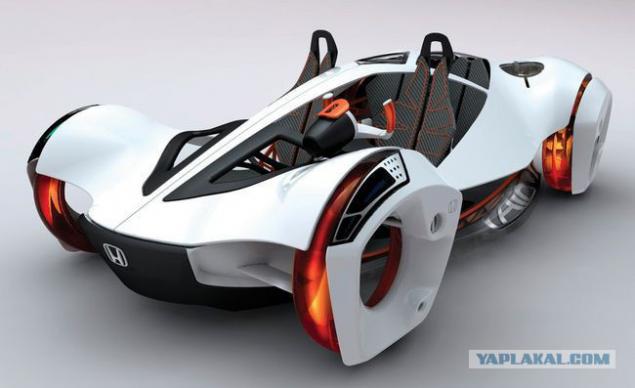 Plastic. Plastic everywhere
And not only in the cabin, and not only at the site of wooden panels. In the future, the plastic in all forms - from ABS to carbon - will be the main component of the vehicle design. Body panels, power components chassis, suspension springs and generally anything that can be plastic. Probably profession tinsmith in 20-30 years will become an anachronism ...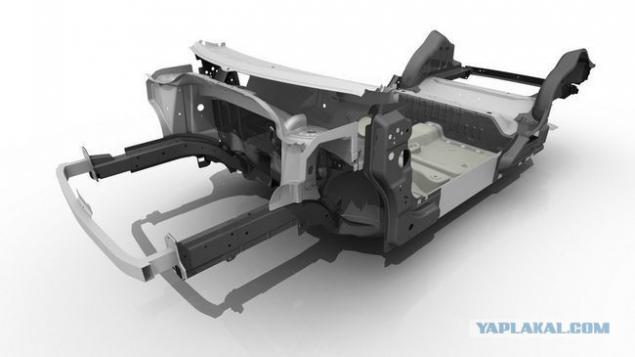 External airbags
The first experiment came out lumpy. The world's first eyrbeg for pedestrians, which appeared on the Volvo V40, safely removed from the list of frames. Its effectiveness was not too high. But anyway, the most important thing, of course, come. Many companies znanimayuschiesya release components, such as TRW, promised by 2020 compacted eyrbegami almost entirely car. To hapless pedestrians from cars bounced like a ball on a tennis racket. Hmmm ... Doubtful ikspiriens ...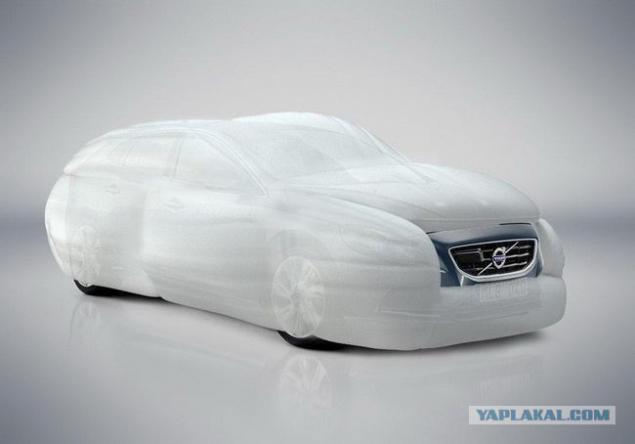 Tires without air
These are on the way. Pneumatics century is almost over. Future - for plastic - again! - Tires that are not afraid of punctures, weigh less, cost less and last longer. I wonder how many of tire giants go around the world?