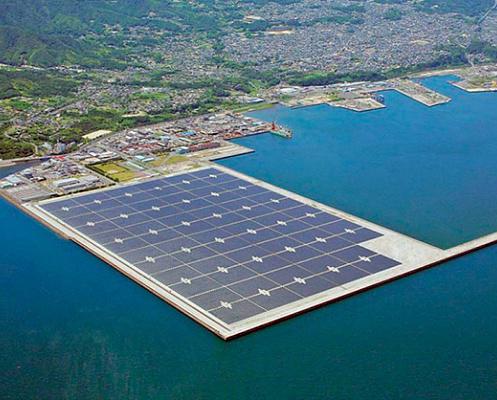 Three companies, Kyocera, Century Tokyo Leasing and Ciel Terre, announced the construction of two large solar power plants (using photovoltaic cells) on the water. The first station, with a capacity of 1, 7 MW, will be built on the pond Nishihara, in Hyogo Prefecture.
The second plant, with a capacity of 1, 2 MW, will be built on the pond Donpin. According to engineers, this design is quite effective due to two factors: space savings (in Japan every square meter weight in gold), and the possibility of passive cooling water.
Both stations - the beginning of a large project to create "green" 60 MW grid, the unfolding of which is scheduled for completion by 2015. More specifically, to March 31, 2015. Technology of creation of solar power plants in the water is owned by Ciel Terre, which successfully operates in the energy market in France for more than three years. This company is responsible for supplying the floating elements and the technical equipment of the construction of the floating platform.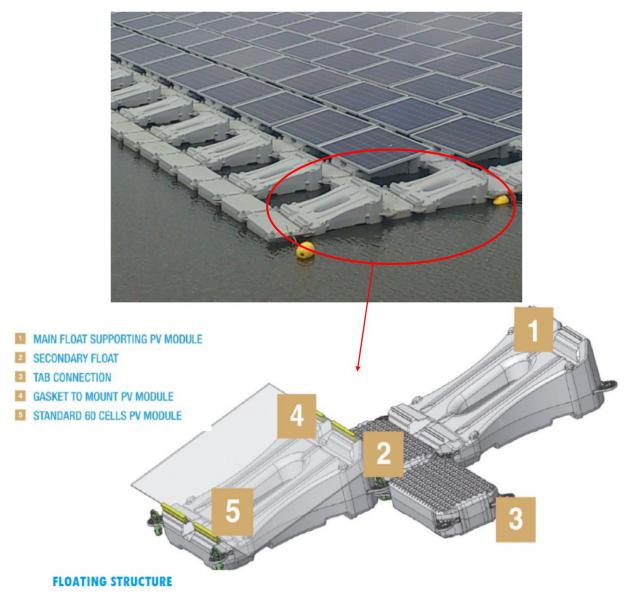 The design of the floating element platform i>

Century Tokyo Leasing provides financing for the project, and the Kyocera Group delivers solar cells and related equipment for the construction and maintenance of the station.

According to the developers, stations supplied enough energy to supply 920 typical households, the rate of 3,600 kWh per household.

Via pennenergy

Source: habrahabr.ru/post/236151/