Police Captain Alexander regularly takes part in raids Bear Patrol WWF. He went with the patrol on call when received information that near the Chukchi village Ayon found Bear without a mother. Apparently, the bear was killed by poachers.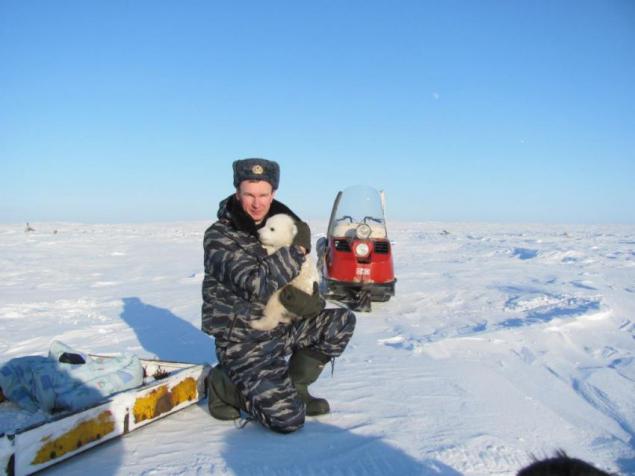 Bear was scared and hissing at the dog patrol. But immediately calmed down when he took on his hands.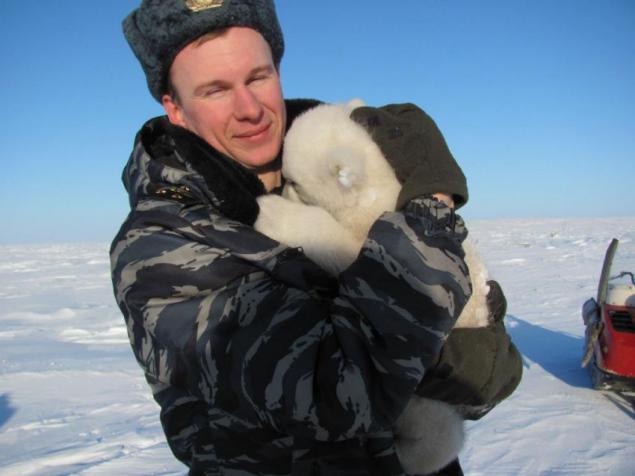 To save a bear cub from starvation patrol took young one with you. He was named Aion, housed in an apartment and were fed infant formula.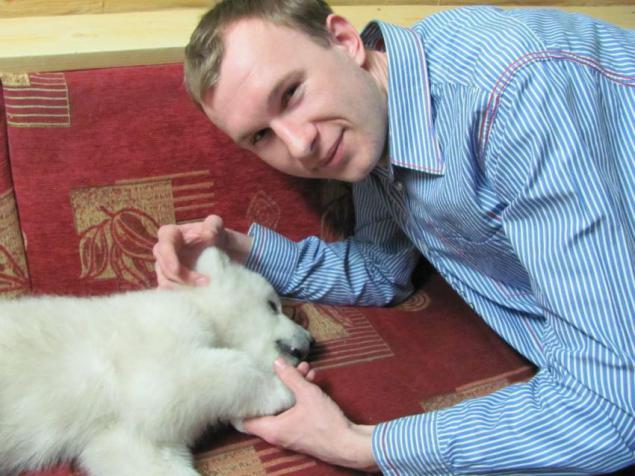 Meanwhile, the patrol continued to look for his mother, but unfortunately without success. About to lose the kid reported to Moscow, and a few days later was sent to bear zoopitomnik Moscow Zoo.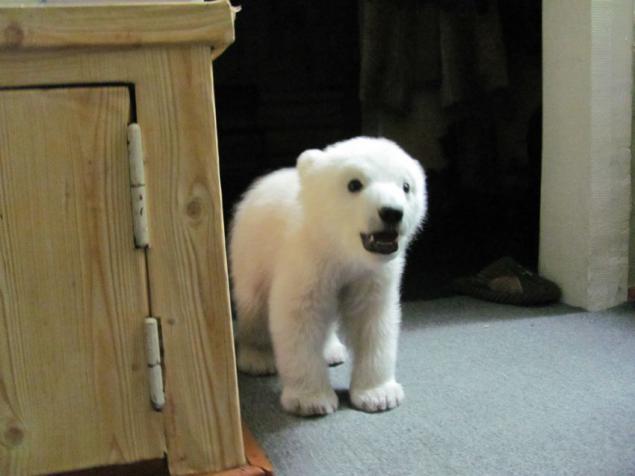 It soon grew Bear.
And got a spacious aviary with private pool,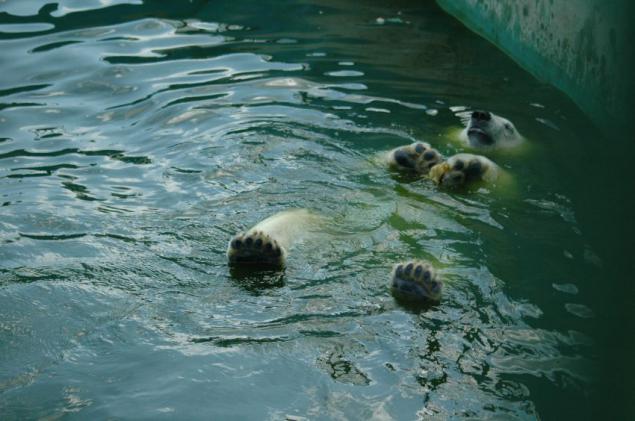 which likes to swim with his girlfriend Malena.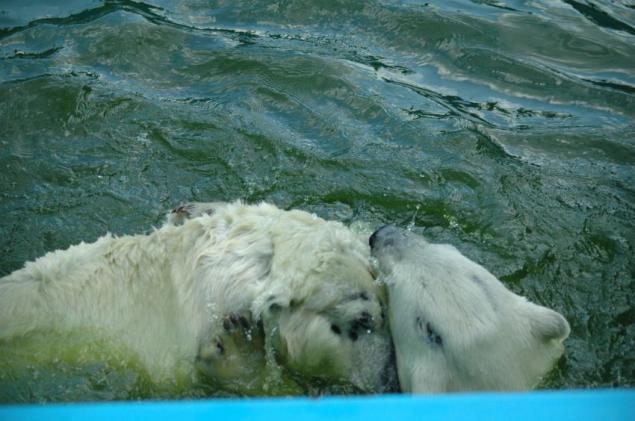 Aion grew friendly bear who loves to lick the hands of the guests kennel.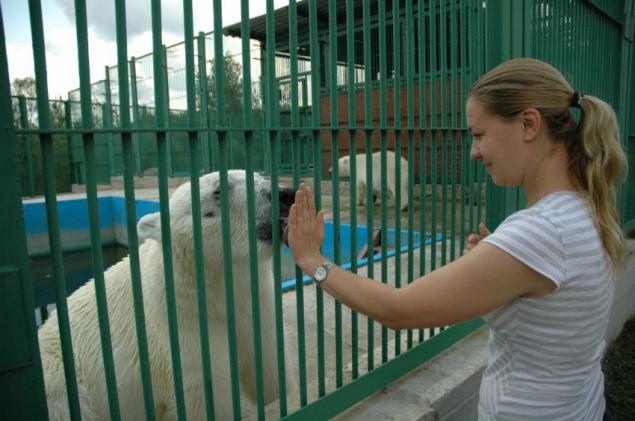 Bear loves to socialize.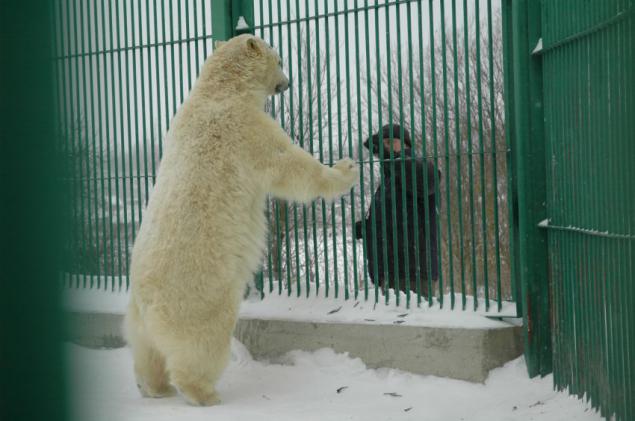 Very, very much.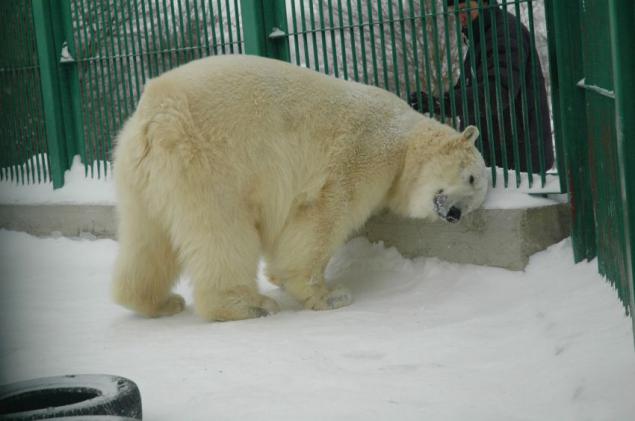 And he loves to play with cones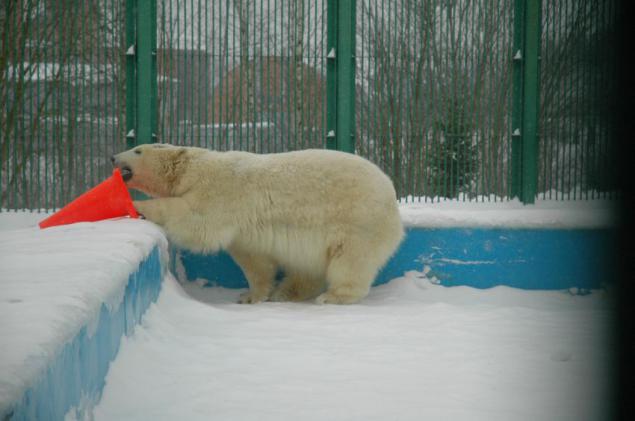 and sweet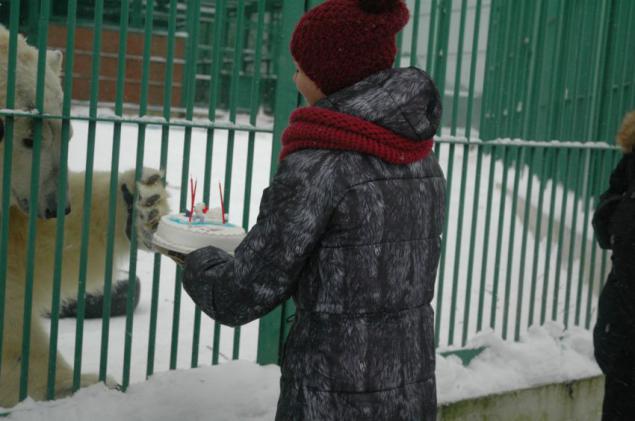 Personal cake for Iona