Julia Savicheva on Day Railwayman 2014
p.s. All my colleagues on the holiday, the Day of the come Railwayman!
17 photos.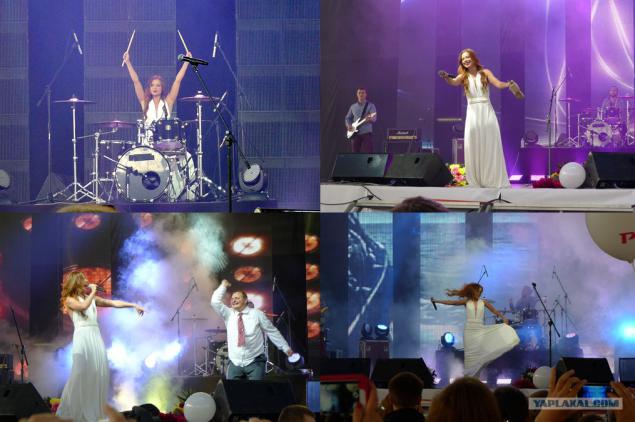 This weekend all employees Railway traditionally celebrate the day of the railway
In Yekaterinburg evening for railway was held in the premises of the venue (the same place where there was an exhibition Innoprom 2014, made famous by innovative UVZ tram).
In addition to other activities, congratulations, presentation of awards, letters to employees in the festive program was the entry of Julia Savicheva.
Personally I am not an ardent fan of the singer, but we must pay tribute to her, she made a holiday railroad professionally and with all your soul. Speech very much.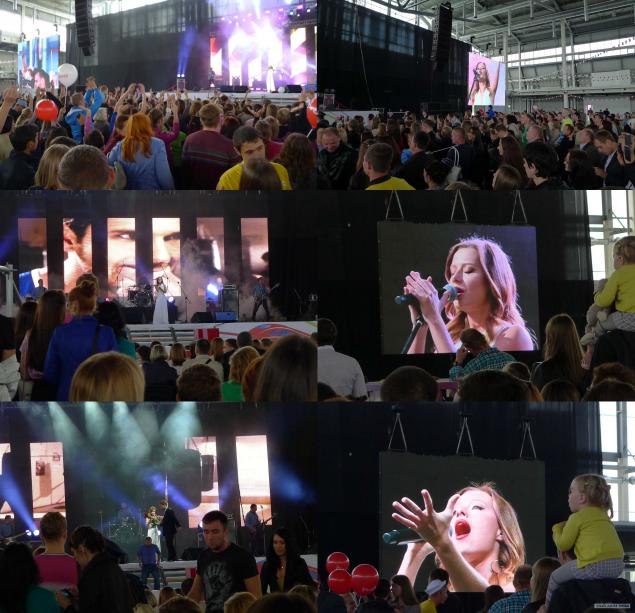 Firstly pleasant moment that all performance, she sang live.
And secondly, she was very playful, catchy and humorous.
First performance was as usual at concerts for those who sat far - the picture on the monitor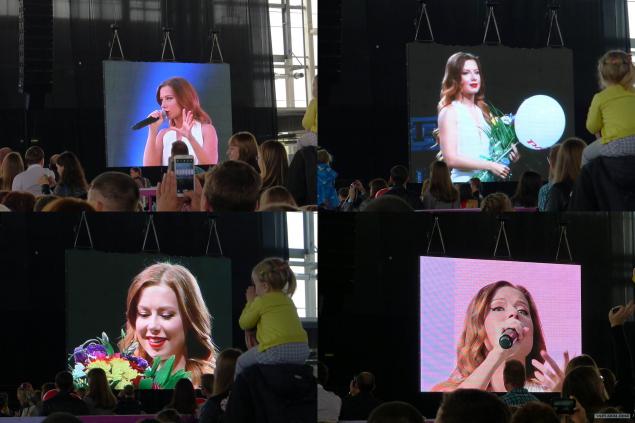 music-song-flowers as usual ...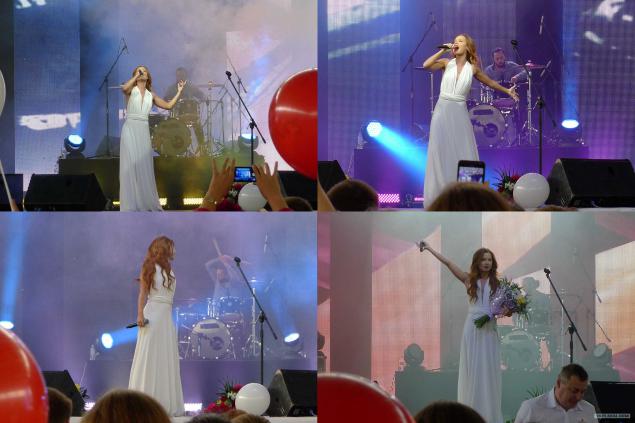 Sometimes she gave the audience to sing along to it (well, this is where part of the audience sing the chorus and the singer is silent)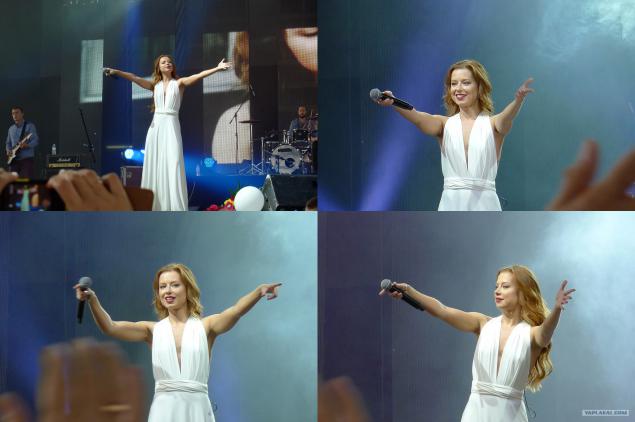 But then the lady sold.
Kicked off her shoes, went to dance.
Next (I did not expect from her), sat down at the drum kit,
Blur Song 2
WOOHOO! When I feel heavy metal
WOOHOO! And I'm pins and I'm needles
WOOHOO! Well I lie and I'm easy
All of the time but I'm never sure
Why I need you,
Pleased to meet you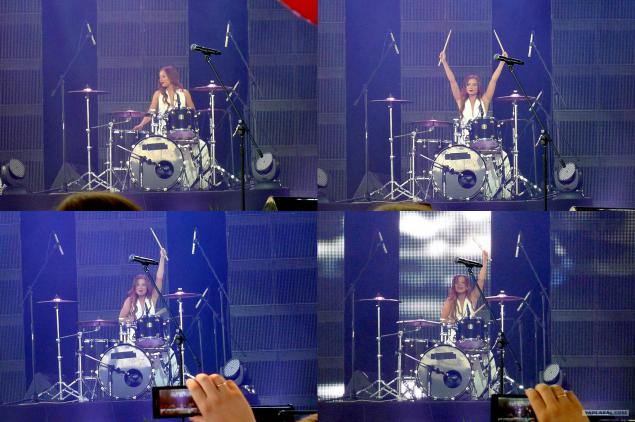 Rattled off, the singer went into courage, and went further performance "drayvovo»
(Here and below, please do not pay attention to the frame in front of the flickering red balloon. Unfortunately people do not always realize that they are not alone in the room and the other also want to look at the scene, and not on some ball)
p.s. Sorry for the sound. Filmed on a simple camera down. In fact, the sound was very good
Picking up from the scene abandoned shoes, she continued.
Apparently the crowd is defiantly something danced one of the guests of the festival (though why a guest? No, not a guest, but a host of holiday! It's his holiday too).
My name is Alexander.
A guy by the way was quite fun, fun. In addition, even (as it said before) - "amateur engaged" (has its own group).
It caused him on stage ...