< Victoria Slavskaya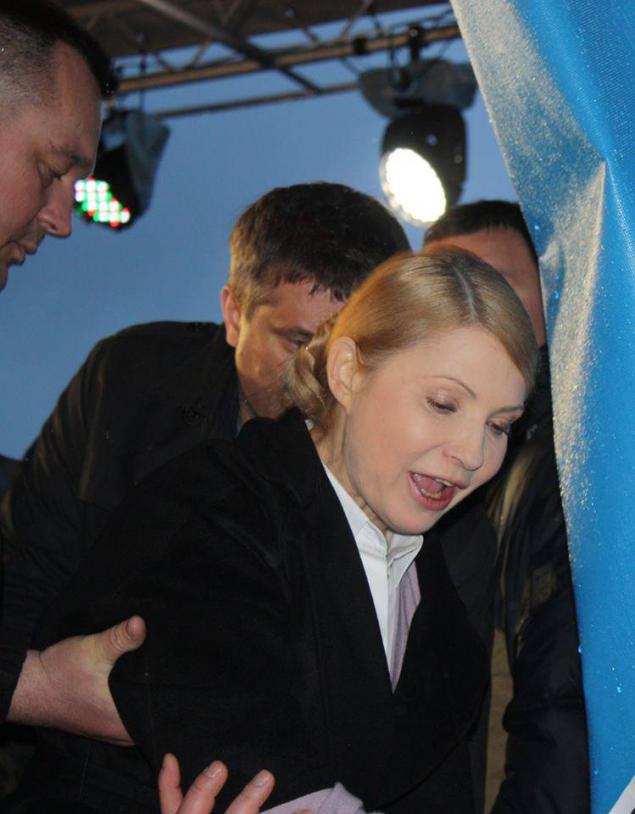 Start of the presidential race presidential candidate. What is more like a sprint race where every candidate race competing with their competitors, using any of the methods for the coveted final victory and simultaneously start - the presidency. Each method on your own. Of course, the candidates completely abandon black PR, exposing himself in front of people, white and fluffy. Just because ... Independence changed the perception and arm forks with which conveniently remove the noodles. From now on, the future President of Power will take the oath not only Peresopnytsia gospel, and not even the heroes' hundreds of Heaven. " And before the eyes of their mothers.
Realizing this, Yulia Tymoshenko went to his campaign tour. Being in the winery, it is a long time under the supervision of defense talked with the mother of one of the fallen heroes of the "Heavenly hundreds" - Maxim Shimko. "Sister" self-defense ring surrounded them and honestly guarded, not letting anyone too much, "Vaughn spіlkuєtsya s matіr'yu." Despite the heavy rain, Vaughn has gathered enough people in the square. And despite the fact that Athens - strategic land chocolate king Poroshenko and main competitor Julia, people perceive her speech enough flame. With the hope that she had changed. Clung to her words, like a straw, because believe though someone after all the events is difficult. Almost unreal.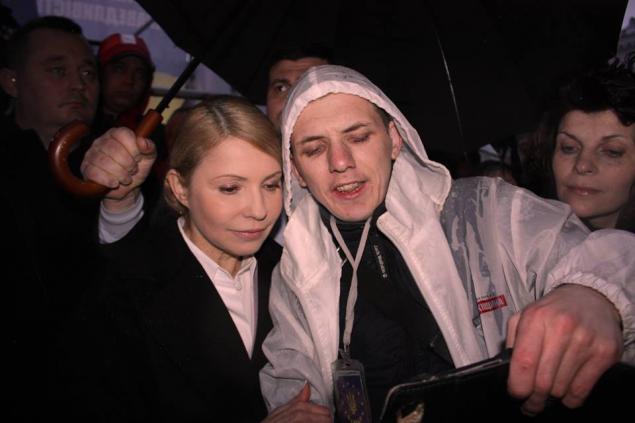 Tymoshenko sincerely confesses that he had missed his time. But still struggling to rehabilitate. To re-earn the trust of the people, puts pressure on the painful point. "Will the war in Ukraine? Will I lose the integrity of Ukraine? "- Questions febrile people across the country, because people are really scared, and they do not know what will happen tomorrow. So Julia flirts with those of their feelings: "I want to give a little peace and confidence. Once there was a military aggression against the Crimea, a lot of politicians calling for aggressive action. I do not want to communicate with you slogans. Putin's plans were no plans for the capture of the Crimea, and the seizure of Ukraine. He could not come to terms with our revolution, because she cleaned his puppets of the current government, and it is associated with our membership in the EU. So he decided to go on the offensive with the armed forces. Knew about these plans including and influential country in the world. But now we have done everything to prevent such a scenario development ».
From the scene Julia tried to call a spade a spade. But still did not leave a favorite thing of all politicians. In her case, it can be dubbed as "popYulizm." A lot of anguish in his voice. She urged other candidates do not spend money on expensive advertising. "Program - is only empty promises and paper that is not worth absolutely nothing. People's lives - a guarantee that the program will be executed, "- she says, rattling off revelations of prison time:" 933 days in jail, I felt on my own skin, what is your lawlessness and iniquity, where you live all the years of independence, which is the terror of the people who have the power, in relation to others. And every day I thought that politicians do not know and will never know the real life of people. I felt that the people - in the same prison injustice and lawlessness, injustice and terror. And when I felt it, I just gave a commitment that will break all of this, and will build on the basis of very different values ​​the relationship between you and the government. " Built. If people will give her a right.
Julia also promised to lobby for a law that will be allowed to fix any electronic gadgets and recording media excesses of all the villains, without exception - regardless of the status and integrity. And bring them into the already lyustrirovannye courts.
Unlike visits Tsareva Tigipko and the cities and villages, this statement there were no eggs. Some theses people were perceived particularly warm. Only away from one of the men heard a quiet "Shame!" - Whether out of inertia, or because he was in a minority. But in his address immediately came a voice: "Pinch his ear!".
Yes, Julia had time to think and change. Despite all the troubles, we must pay tribute, with her charisma. It gets people with a twist and they fall into some inexplicable euphoria - with a desire to get closer to her, something to give, and, of course, ask for help. Julia tries to portray sincerity in wanting to help, but at the same time do people show confusion. And Yulin request to leave your phone, go into some unexplained stupor, forgetting even record your number. Most people go with their household requests such as "inability to attach a child in kindergarten," or of epic: "We also want to drink tea with pineapple!". Julia promises to help everyone. And I want to believe that it promises not to be empty. Because she has no more rights to any error, since the same river twice will enter not. The river has changed its over.