Chloe Moretz was the main protagonist of the photo shoot for the Canadian gloss - Flare magazine in September. To shoot the actress tried on outfits Gucci, Paco Rabanne, Louis Vuitton and many others. Photographed 17-year-old actress Nino Muñoz. Also, the young actress talked about the new film "If I stay," shared her views on fashion and style, and explained why she does not want to spend time on relationships with guys.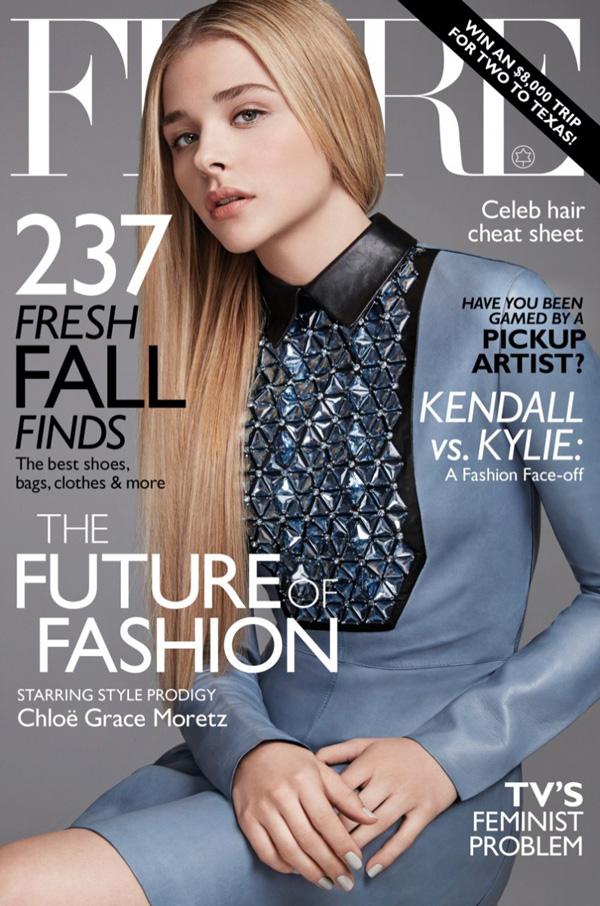 Chloe Moretz on the cover of Flare
For pictures of "If I stay," Chloe has done a great job. The actress not only tried as best as possible to understand the psychology of the main character, but also learned to play the cello - it took five months of daily four-hour sessions.
But the most challenging as Chloe admitted, for it was to play a happiness and love:
"It may seem strange, but to play the heavy, gloomy, dramatic emotions easily - crying on the script can do everything, but to cause laughter, fall in love with yourself ...»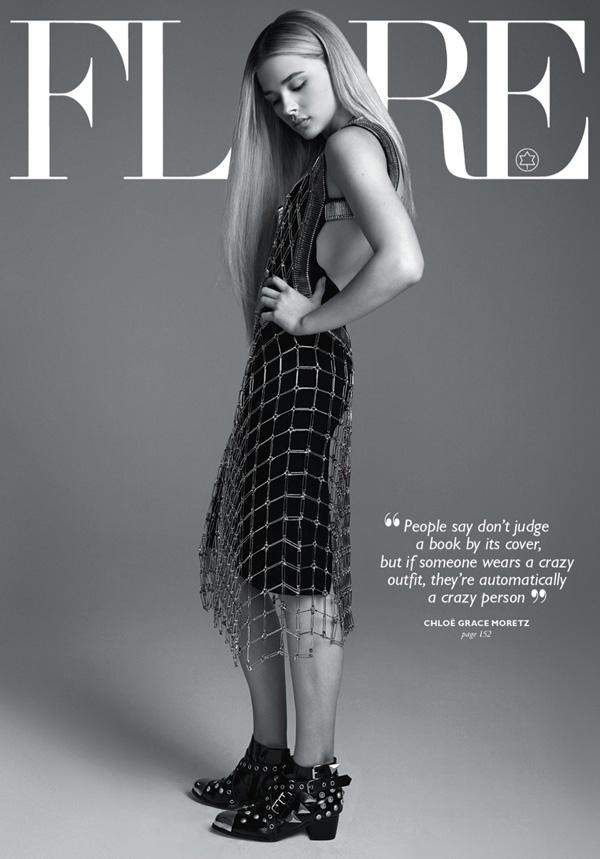 Chloe Moretz in a photo shoot for the magazine Flare
Chloe talked about her style of dress:
"Many people say that you should not judge a book by its cover, but if a person puts on an unusual outfit, he immediately crazy»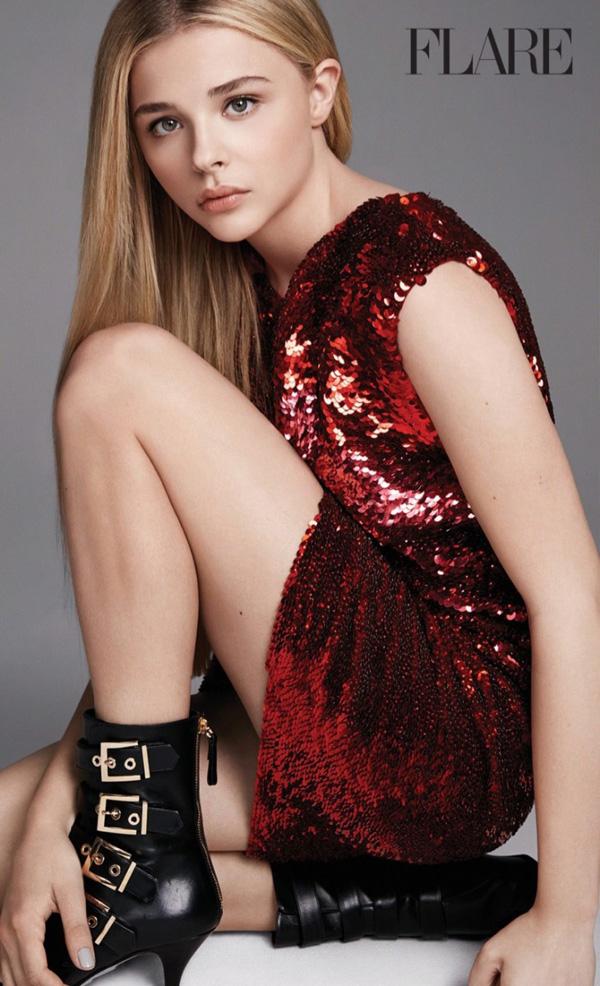 Chloe Moretz in a photo shoot for the magazine Flare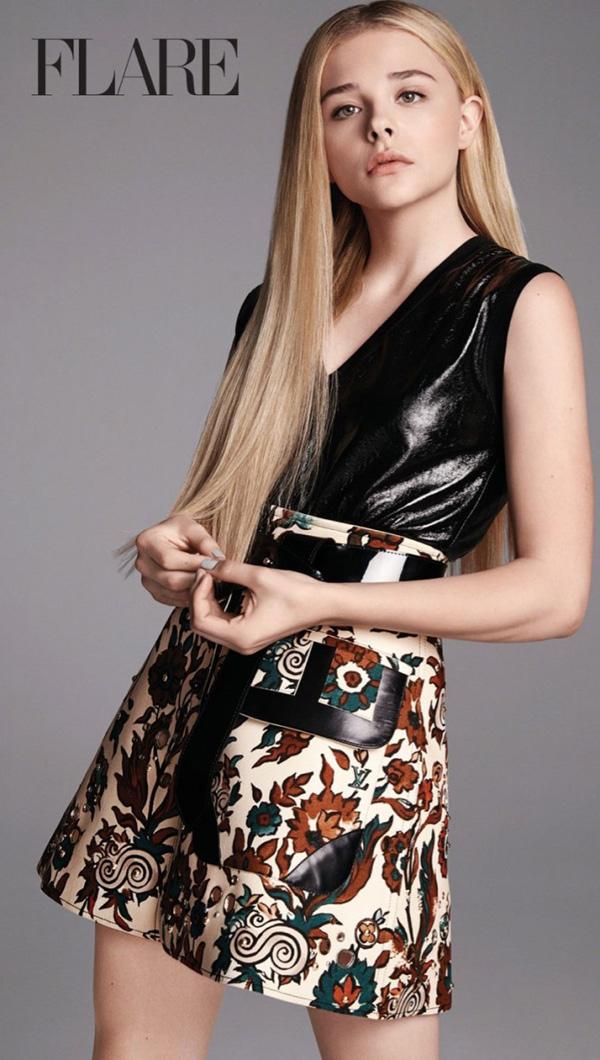 Chloe Moretz in a photo shoot for the magazine Flare
Chloe told him about his views on the relationship with the guys:
"I'm only 17 and I do not want to spend this time in the relationship - they call me a sense of DC, if I ever have to watch his every move. Although I do not have to do this. I tell my friends: "Guys, you've spent years in high school to the relationship, and now are going to ruin his student years in the same way? And then you get married ... and then die! And what happens? You put all life on the relationship? No, this is not about me! "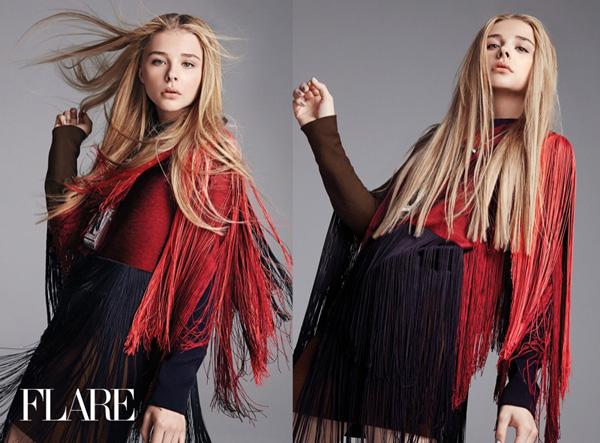 Chloe Moretz in a photo shoot for the magazine Flare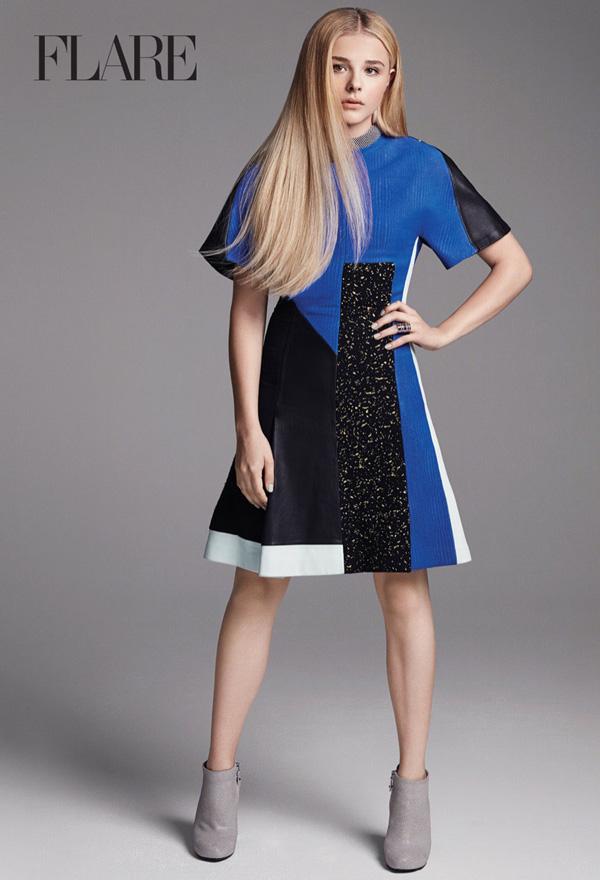 Chloe Moretz in a photo shoot for the magazine Flare