So far, I'm afraid to stick his leg out from under the blankets. After all, under my bed for many years lived a terrible monster. And I know that at night he always tyapnet my leg.
And Laure Fauvel, French photographer, says that even children can easily overcome the terrible hairy, toothy ghouls and monsters at the expense of time.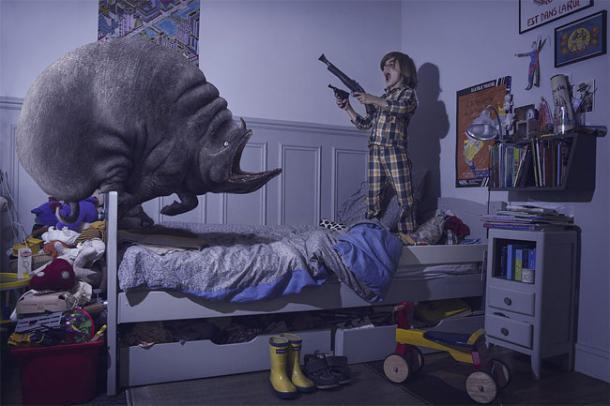 Diego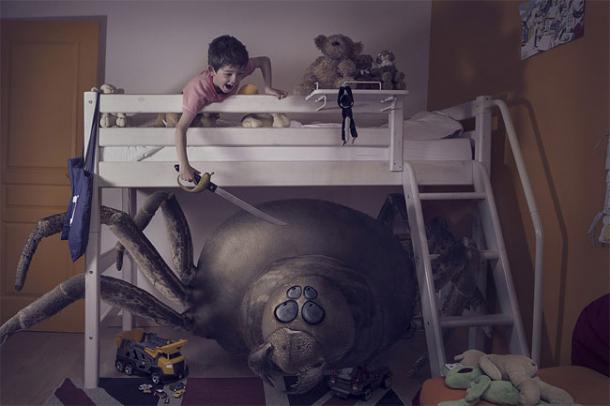 Oscar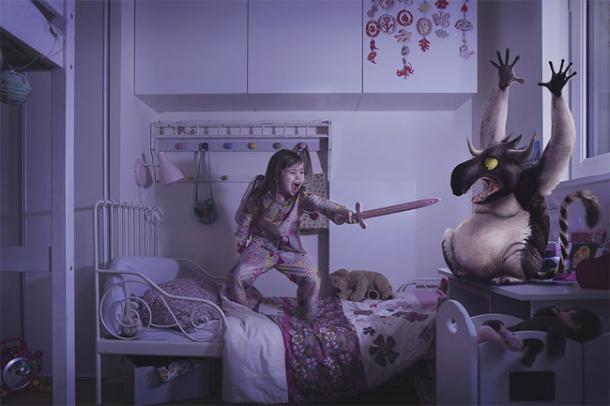 Salome
I wanted to show a different perspective nightmares. Let the children finally learn not to be afraid, and they know how easy it is to win his scary monster!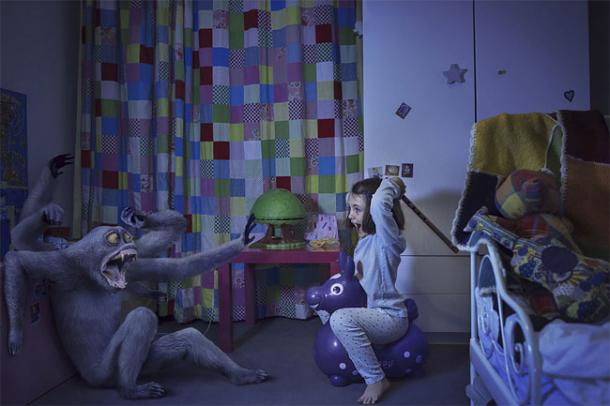 Sikstina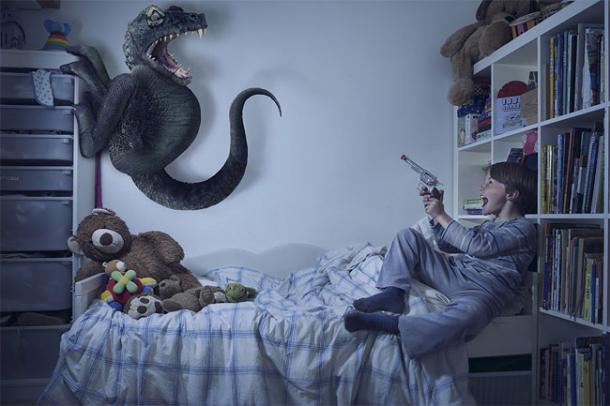 Hristo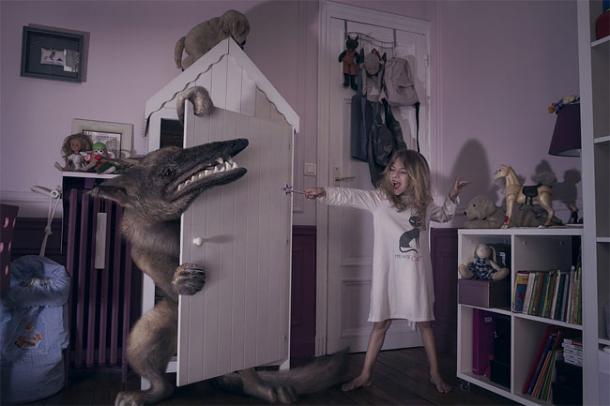 Charlotte
Do not worry! When shooting, no monster was not injured.
All photos taken in Paris.