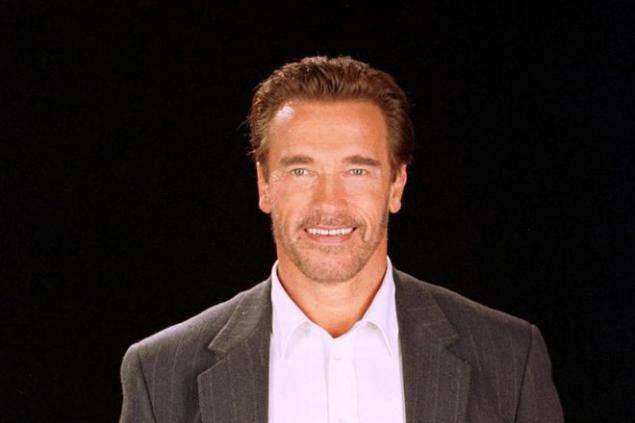 Iron Arnie threw one more reason to talk about it. Artist supported the Ukrainians again. Arnold Schwarzenegger decided to show everyone that Crimea - is Ukraine.
Recently the star of the Hollywood paparazzi spotted walking around in a T-shirt with the image maps of the Crimea and the inscription «I'll be back».
Arnie was smiling and looked very happy. Thus, he showed that he believes: Crimea will return to Ukraine.
Photo of happy Arnold with the Crimea on the chest just exploded Internet.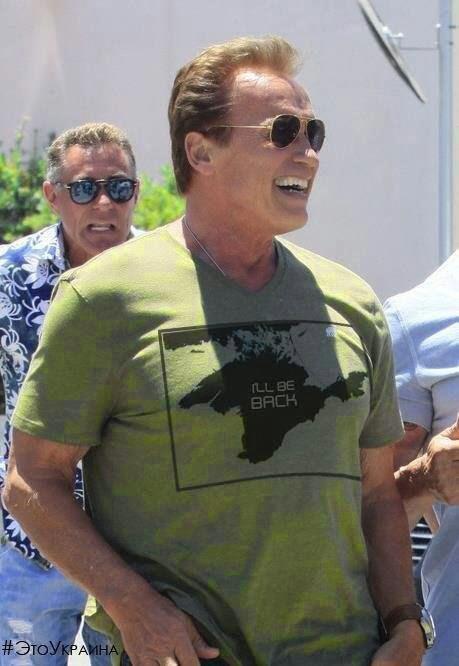 Photo source ura-inform.com
Recall that Schwarzenegger has already made reference to the Ukrainians in February he congratulated our people to victory over the dictatorship, and prior to that posted on YouTube clip with words of support in the struggle for democracy.