This is - a masterpiece of Spanish art weapons.
It was made in the mid-19th century by the order for gift
high-ranking official, the technology of the old masters.
These extremely flexible blades made in Toledo in 16 -nach. 17.
The Armory shop they sold certainly collapsed in the ring,
to demonstrate its properties.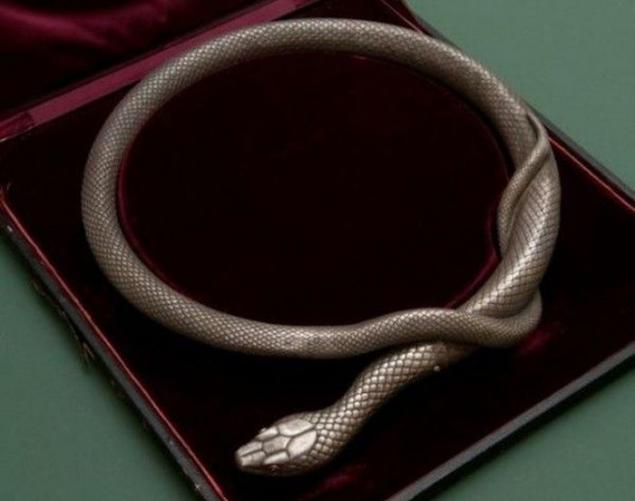 It is impossible to believe, but a sword in front of you.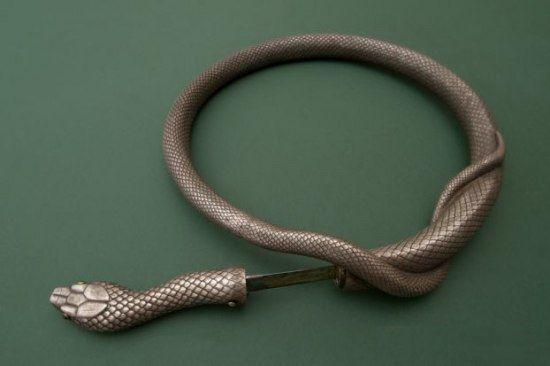 Silver head of a poisonous snake and the beginning of the body - handle. Snake eyes paste pink glass. The handle is mounted spring clamps that hold the blade in its scabbard.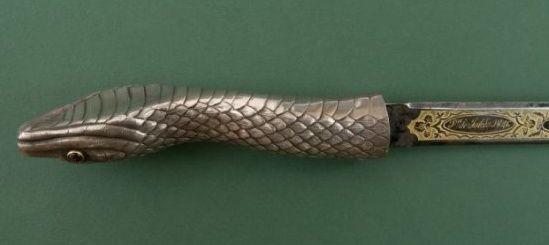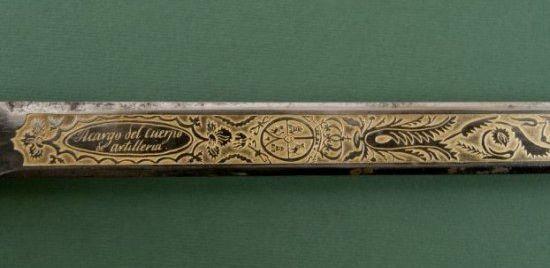 via honestlil