The man who invented the can opener for canned food, we had to pay a premium. As well as the need to give awards to inventors and other convenient device, without which like it could do. But with them so comfortable! In addition, it is mostly designer creations that successfully decorate the space.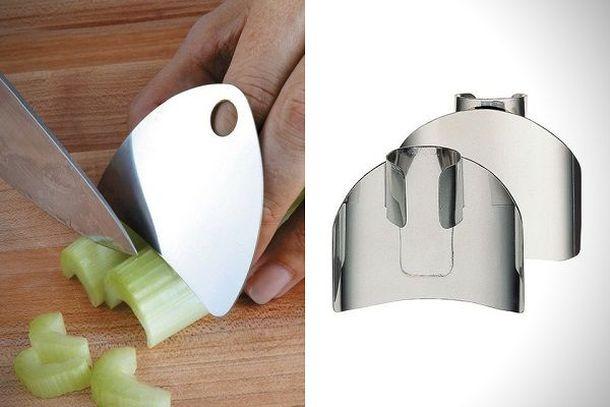 Wondrous device that does not currently rezanut knife on the fingers. Especially successfully applied if the child trust cuts.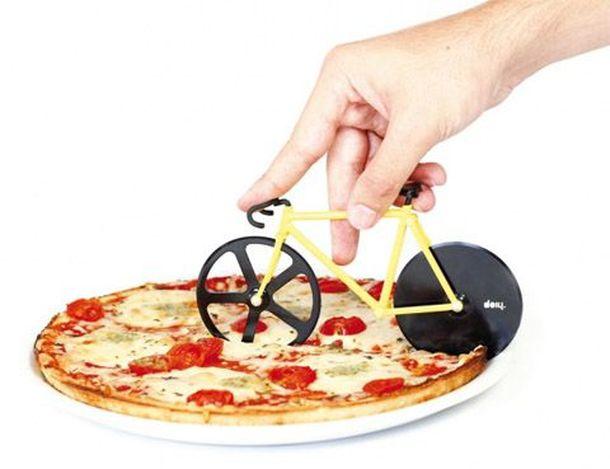 Bike pizza. Creative and fun.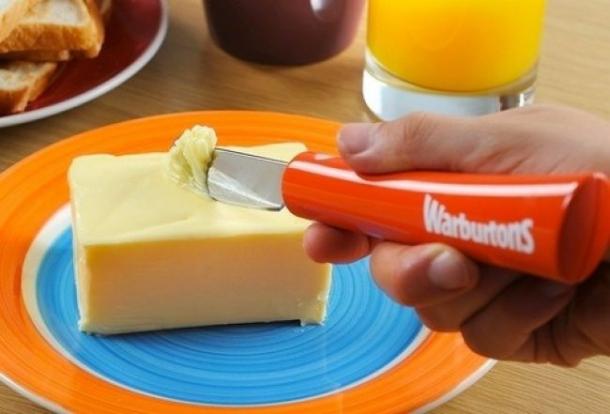 Hot knife cutting butter. We all know how uncomfortable crumble oil, which froze. Hot knife cut will allow smooth plastic of the correct size even oil out of the freezer.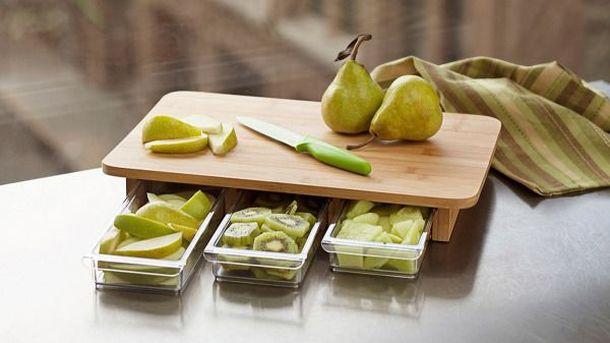 Board for cutting fruit with pockets. The wonderful thing if you need to quickly separate the wheat from the chaff.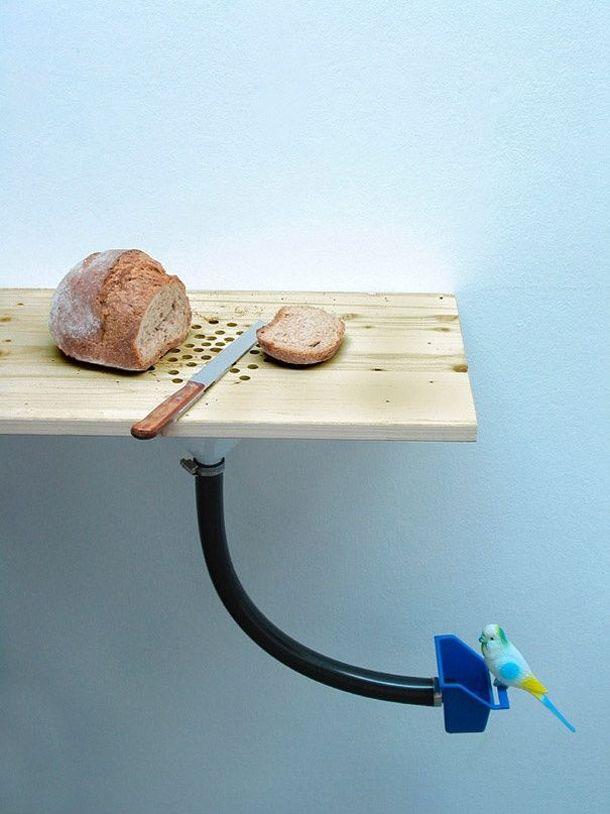 Board with holes for cutting bread. Very original idea. Shook a hand to this artist domestic life.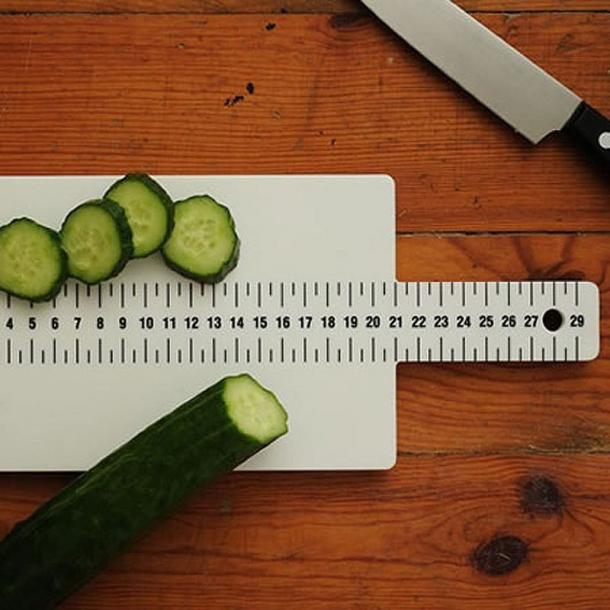 Board with a measuring tape. And it's just very convenient. And so elementary.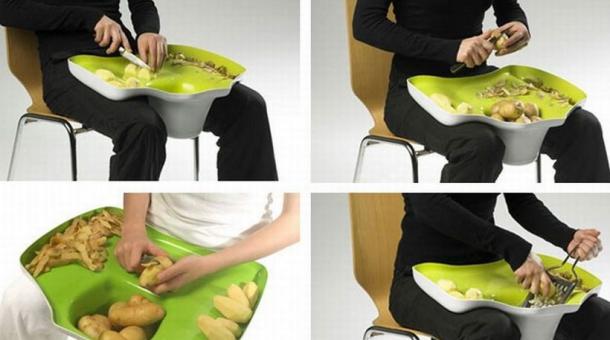 Who of us does not have to sadly peeling potatoes at the sink. And with such a pallet is very convenient to carry the potatoes into the room and not the garbage, clean it quietly, watching a movie.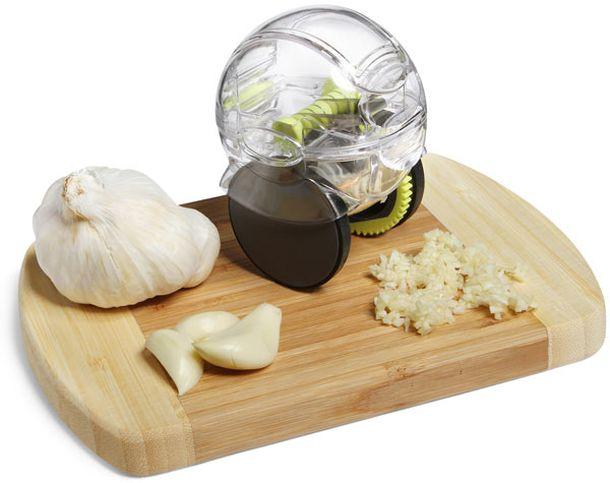 Kata priborchik cutting garlic. Chesnokovyzhimalka some were not.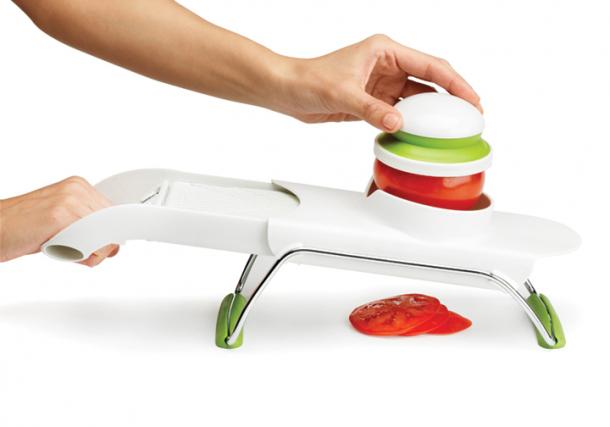 Comfortable grater for cutting vegetables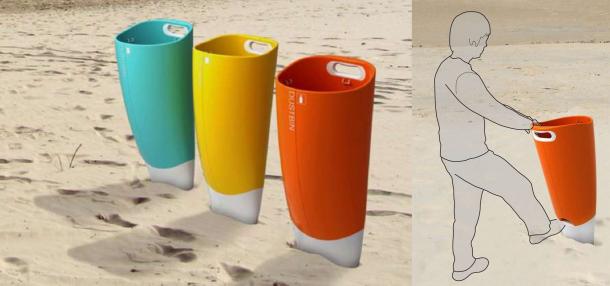 Flexible, portable trash cans. Extremely eco-friendly approach.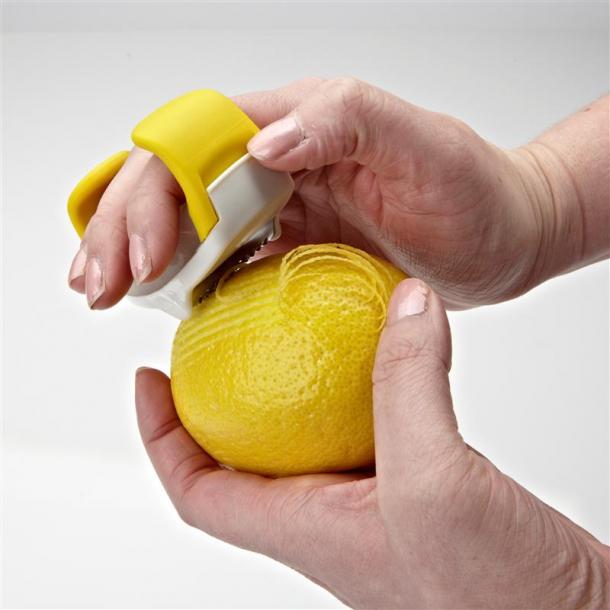 Knife to remove the peel from citrus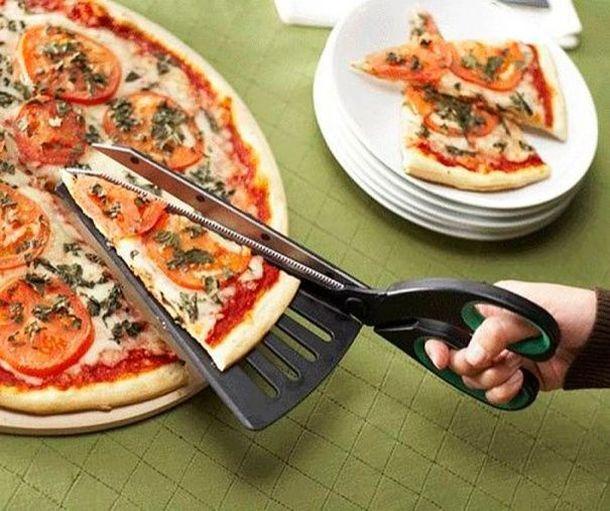 Knife-scissors for pizza. And the knife and stuck. Very handy thing, even indispensable.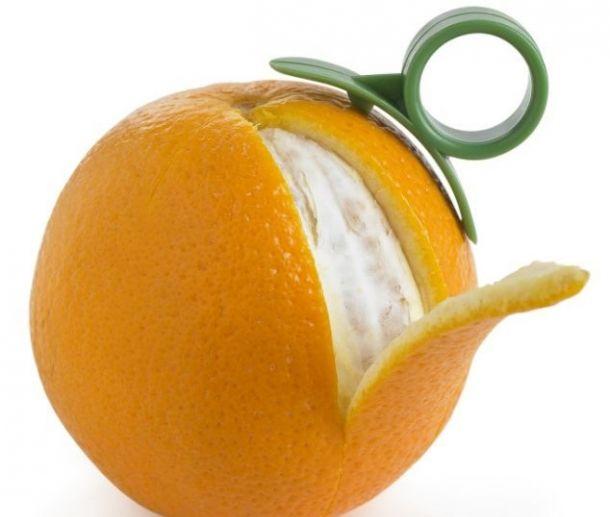 Orange cleaner. Remember how often it turns out to break off from the orange part of the pulp along with the skin. With such a thing problem will be solved forever.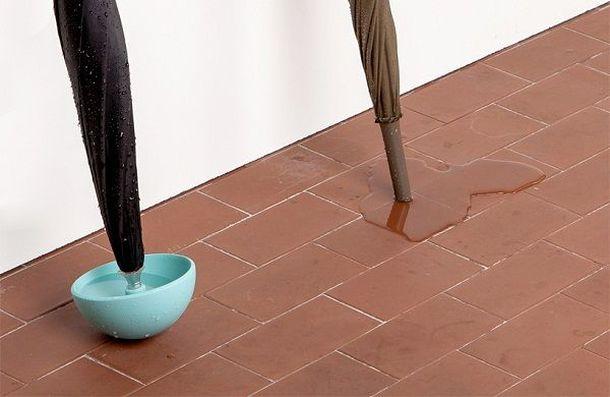 Umbrella stand. It balances and overturned. And it is very convenient: no need to wash out the prints dried puddles.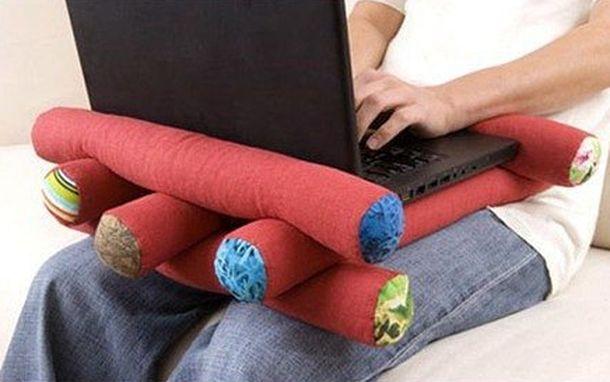 Pillow nouta. That's really something that, while it is necessary for each today.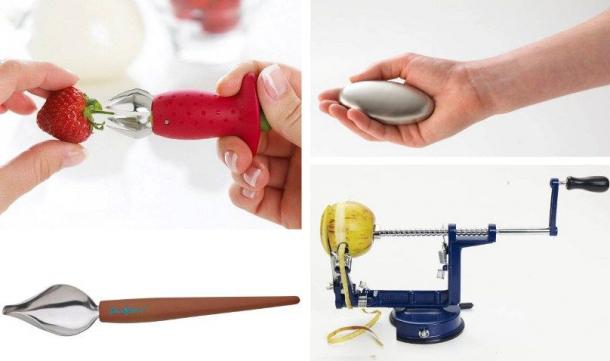 Device for removing tails in strawberry, stone for cooling drinks, bottle opener to remove the skins with apple spoon for scooping onion soup from.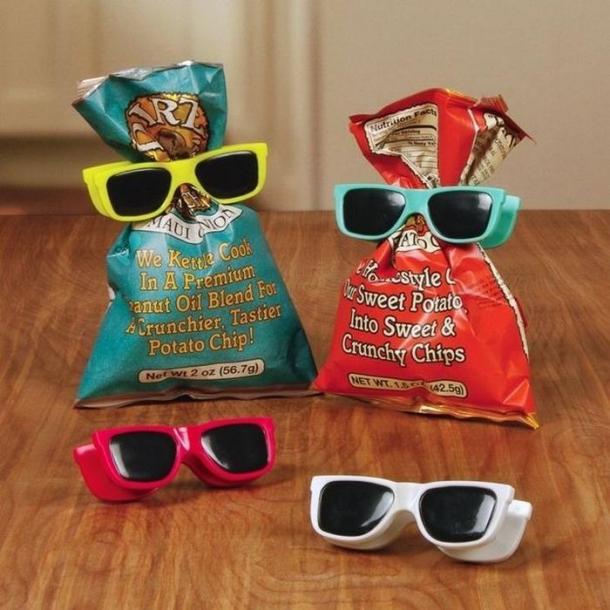 Tucks for opening the package. Well, in fact, do not use the same clothespins, unaesthetic already somehow.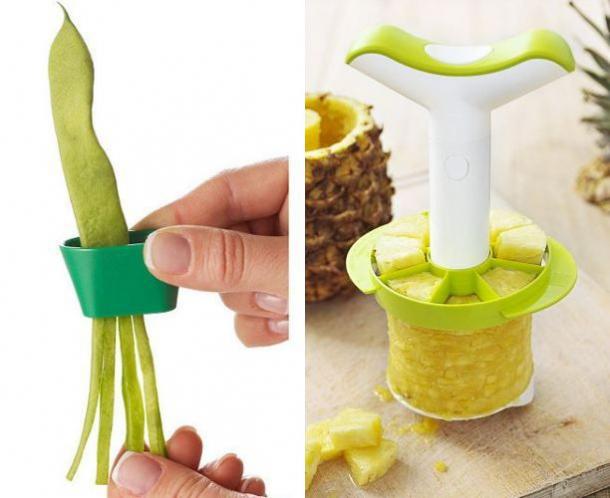 Cutting for cutting green beans and pineapple for
For cutting fruits and berries.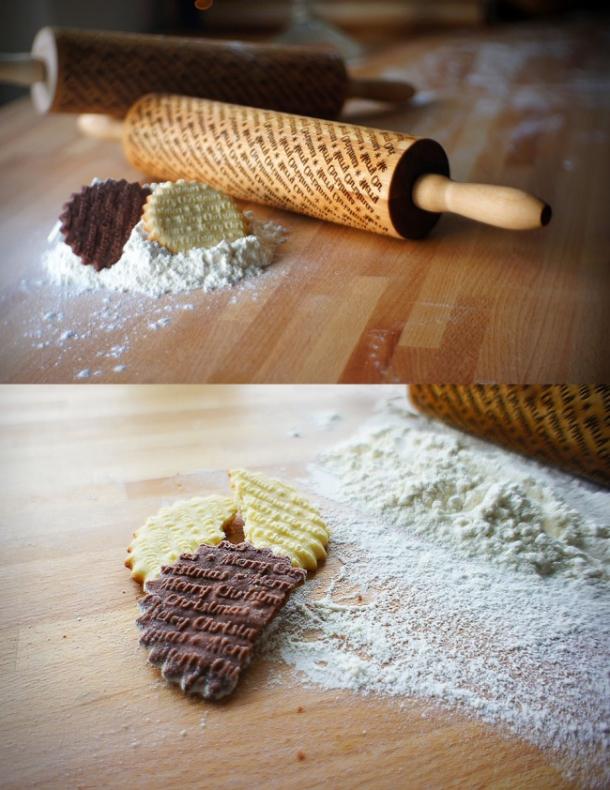 Skalka, which allows you to make patterned dough.

Incredibly handy thing for hikes and dinners in front of the TV.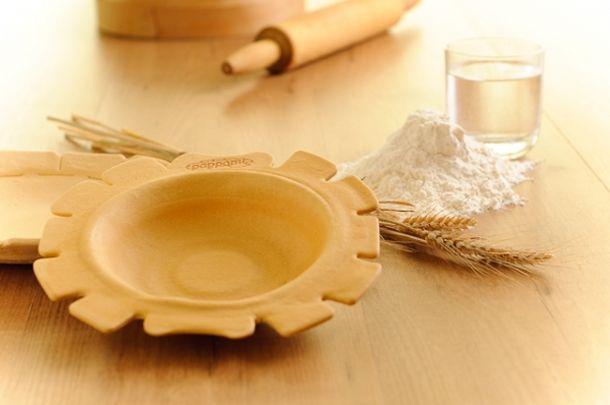 Top genius. And utter impracticality. As well as the cause for obesity. Ate and ate for a plate. Made from wheat flour.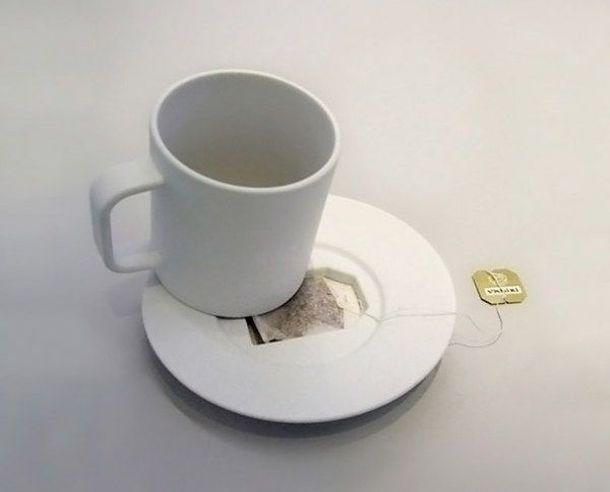 Plate for tea bag. Individual plates for tea bags is not relevant.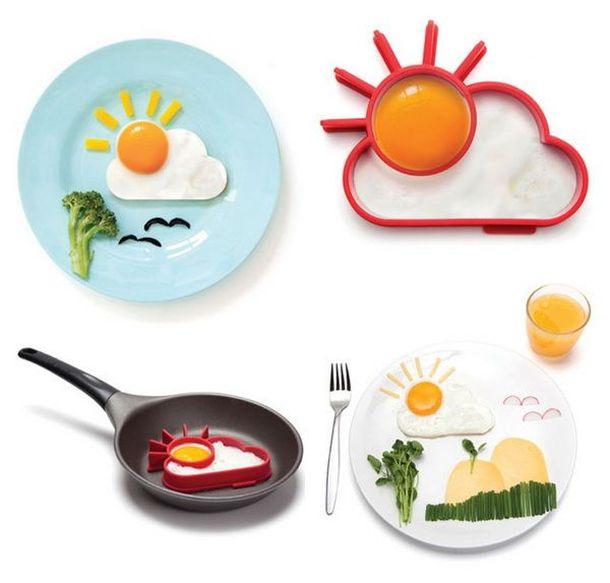 Molds for eggs. A dream for fans of fried eggs.
Cap for washing in the shower. Smart idea!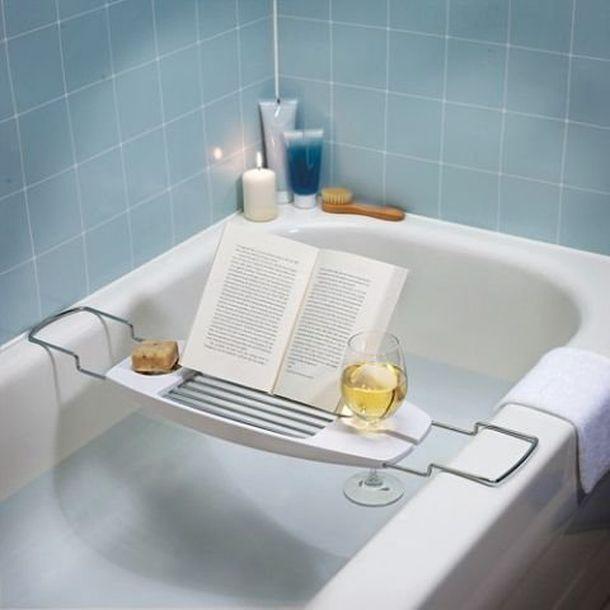 And this dream sybarite and Epicurean. Very stylish idea. And beautiful, and practical, and comfortable, and compact.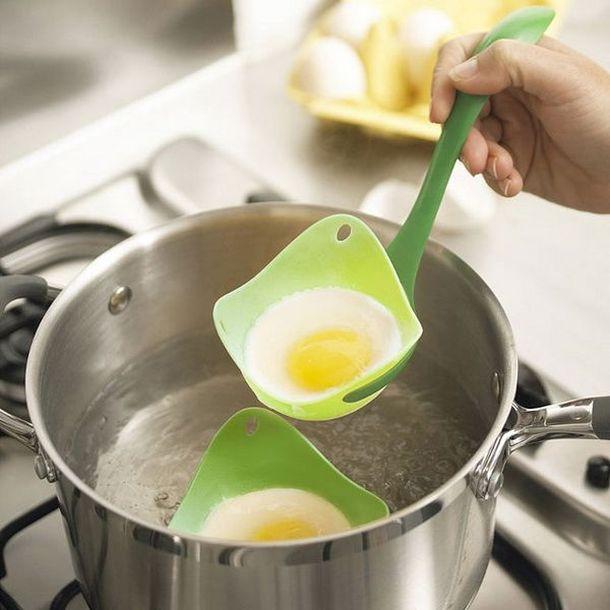 A device for cooking eggs poached.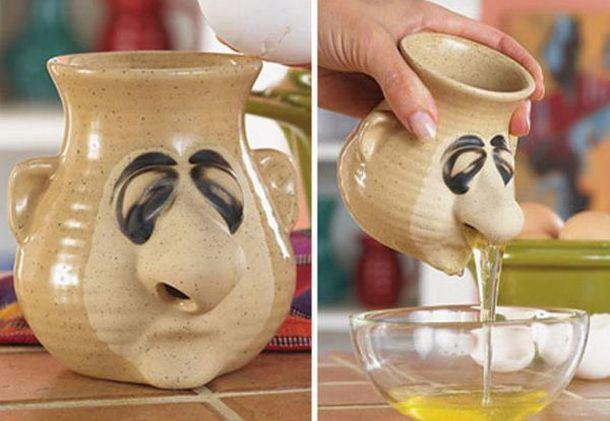 Cute contraption to separate the whites from the yolks.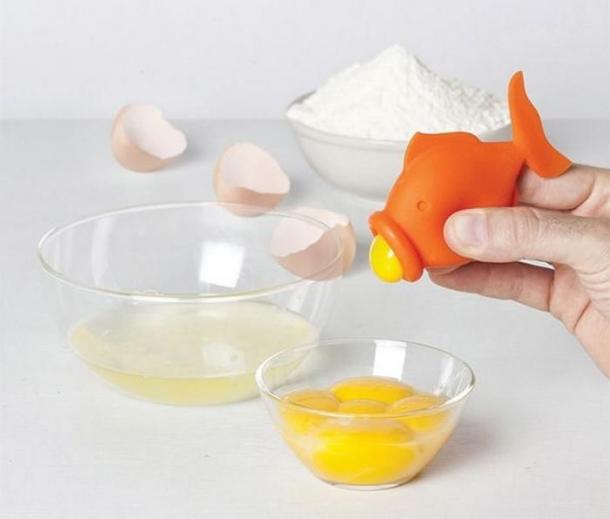 And one more, but less practical. You can damage the yolk.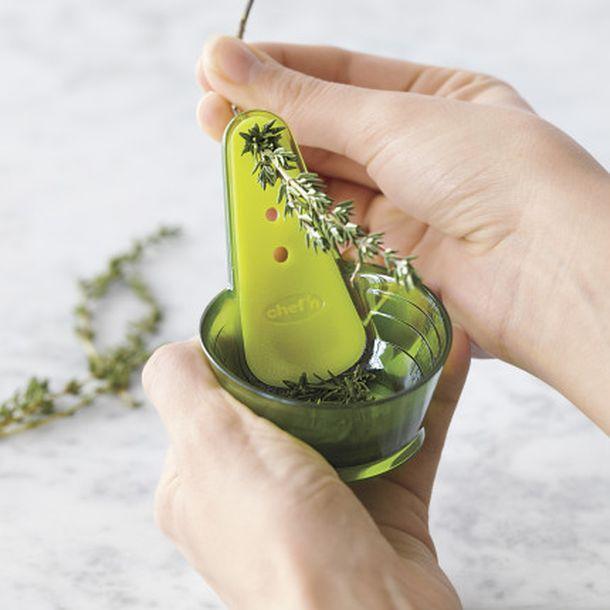 Device for plucking herbs.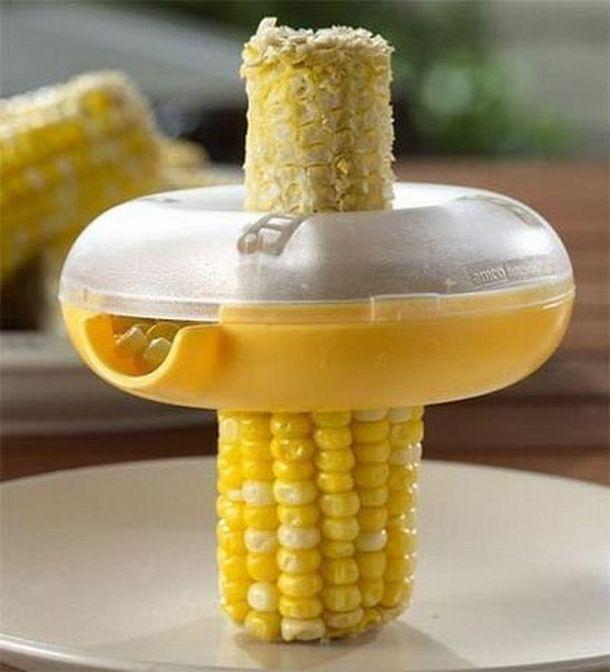 Stuck cleaning corn. Although corn is much tastier nibble, and not a grain spoons.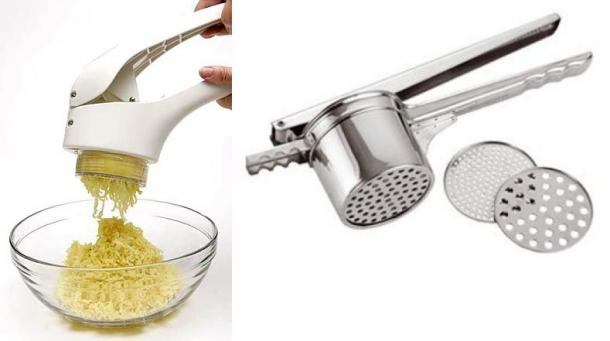 Sieve to make noodles from mashed.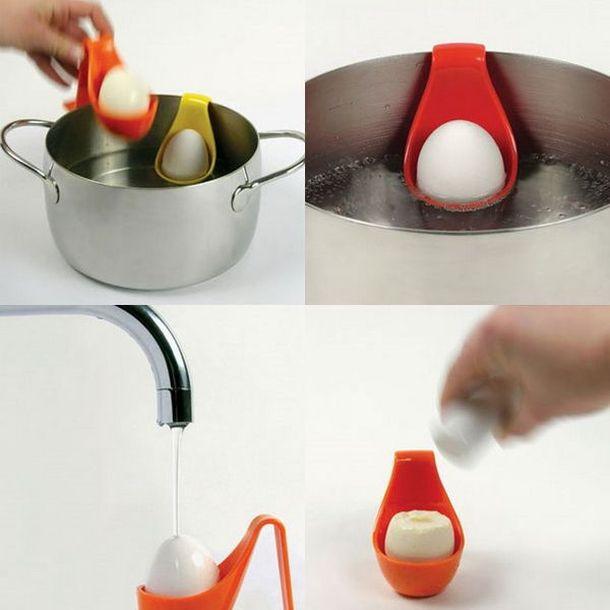 Cook the eggs so that they did not fight.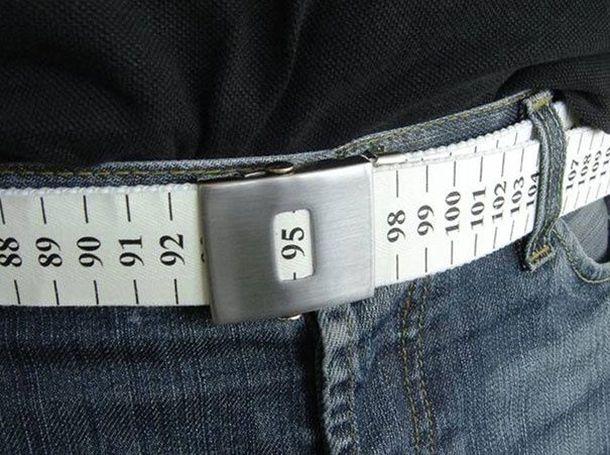 Belt divisions. Sad belt for slimming. Frankly, discourages, probably.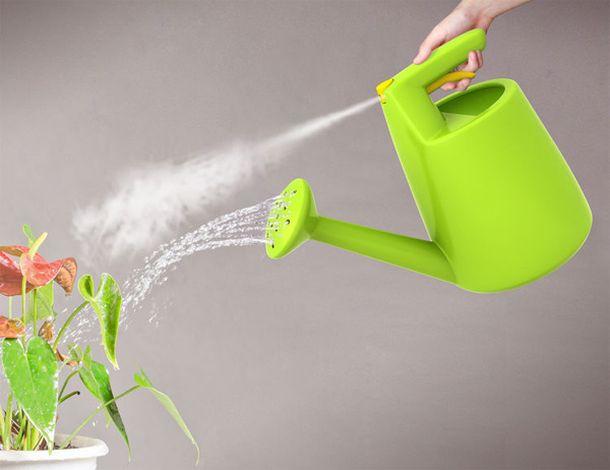 Watering can with spray. This is much more convenient than watering, which sprays located on the back side. And the more comfortable of the two separate devices.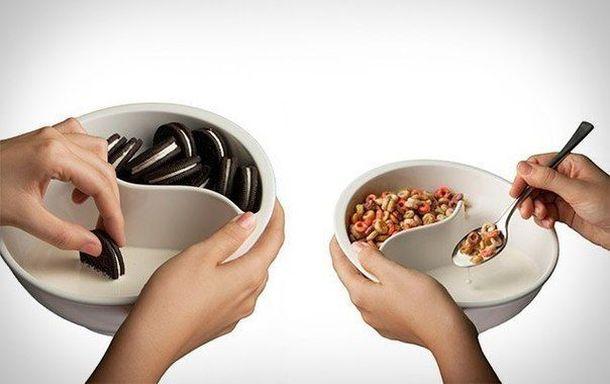 Bowl for separating products. Compact and very convenient. You do not have to carry a mountain of dishes.