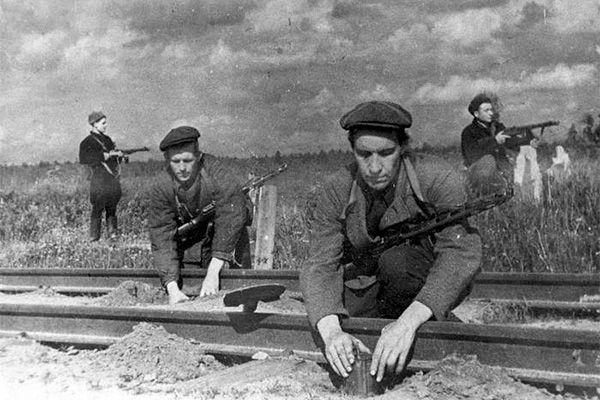 Nikolai Kuznetsov was born in the village Zyrianka Perm region. Before the war, he moved to Moscow and entered the service of the NKVD, and with her arrival Kuznetsov was a spy working undercover behind enemy lines. In 1942, Nikolai enrolled as a partisan "Winners", which operated on the territory of Ukraine.
Kuznetsov personally destroyed 11 German generals and senior officials of the occupation administration, provided valuable intelligence about the disposition of enemy units and information about Hitler's headquarters "Werewolf." He was able to warn the Soviet command of the impending Nazi offensive in the Kursk area and planned attempt on the head of the USSR, USA and Great Britain on the Tehran Conference.
Nikolai Kuznetsov was killed in battle in 1944.
Konstantin Chekhovich was born and raised in Odessa. Before the war, he graduated from college and worked in a factory. Gone to the front at the beginning of the war.
In August 1941, as part of a subversive group was sent into the enemy rear. When crossing the front line group was ambushed, all members except Czechowicz died, and he received a concussion, was taken prisoner.
Two weeks later, Konstantin managed to escape, and after another week contacted the partisans of the 7th Brigade of Leningrad. Soon Chekhovich received the assignment to infiltrate the city Porkhov to the Germans for sabotage activities. Having achieved a certain location of the Nazis, partisans was appointed administrator at the local cinema.
November 13, 1943 the theater became a mass grave for 760 soldiers and officers of Germany - Chekhovich set bombs on the load-bearing columns and the roof, so that the explosion happened as all building a house of cards. Breaking cinema in Porkhov - one of the most successful acts of sabotage in the history of the Great Patriotic War.
Lenya Golikov was born in the village of Luchino Novgorod region. With the onset of war, 15-year-old boy with adults went to the partisans. Being Brigadier scout Lenya participated in 27 combat operations.
During the service, they were destroyed by 78 Germans, 2 railway and highway bridges 12, 2 of the Food and forage warehouse and 10 trucks with ammunition.
But he made a major feat in August 1942. Returning from the intelligence of the highway "Luga - Pskov", near the village Varnitsa Strugokrasnenskogo district Lenya grenade blew a passenger car, which was a German major general engineering troops Richard von Wirtz.
In a report to the scout, it was stated that during the exchange of fire, he managed to kill the officer and deliver leadership briefcase with documents. Among them were the drawings and description of new specimens of German mines, as well as inspection reports higher command.
In January 1943, Lenya Golikov was killed in battle near Pskov.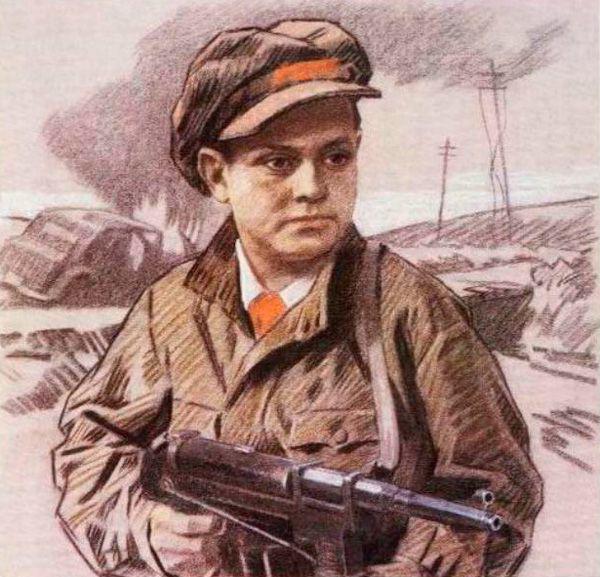 Source: defendingrussia.ru