Many of us are interested in the way the everyday life of celebrities - famous singers, actors, athletes. There are many reasons for this interest, among them the desire to join the lives of those who makes you admiration. In this collection you look at the luxury homes of celebrities, which managed to get the ubiquitous paparazzi.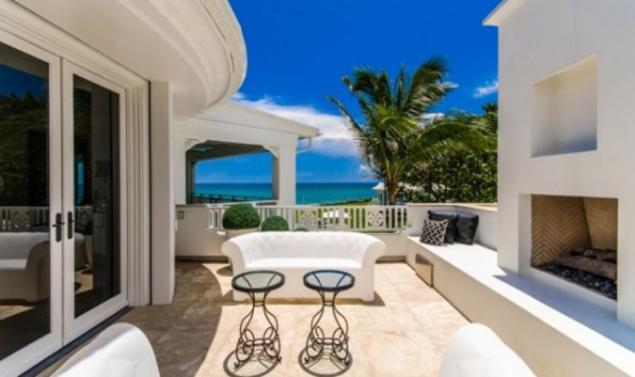 House Celine Dion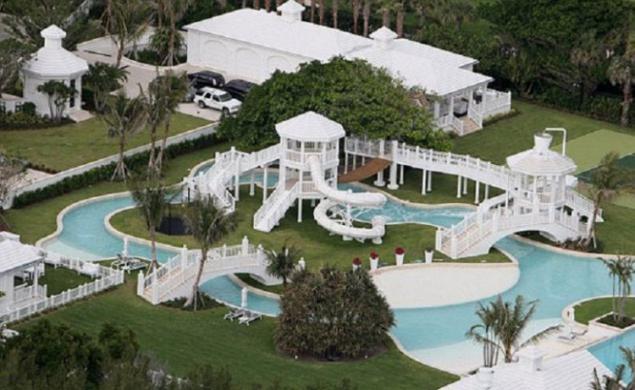 House Celine Dion is like a stunning doll house with a huge water park, numerous pools and water slides. In the garden there is a bench where you can just sit down and enjoy the atmosphere. This beautiful house occupies a vast area of ​​3, 000 square meters. The singer spends his time here with the family.
House of John Travolta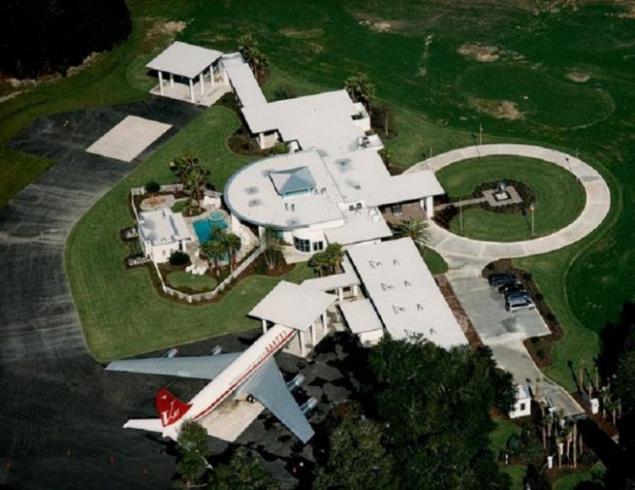 This stunning house with a complex architecture, white tones and airstrip for private planes, owned by John Travolta. It is obvious that such a scale in the construction of the mansion could afford only a very rich man. Simply describe what facilities and innovations in this house is not present, than to enumerate all of its features.
House Mark Wahlberg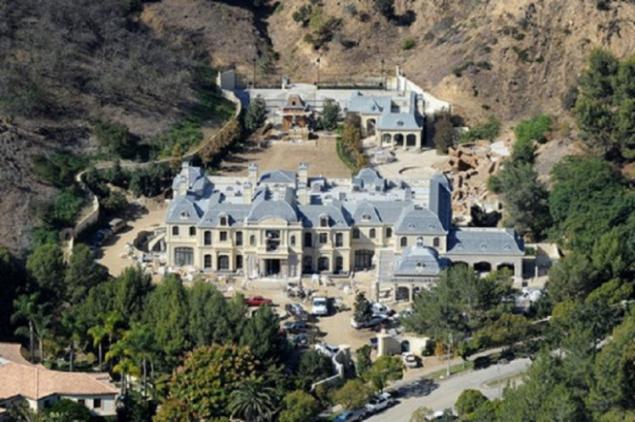 This luxury house - the dream of Mark Wahlberg, who built it for his entire family. Like Celine Dion, Wahlberg built a water park in the garden, also adding its own swimming pool and a tennis court. This magnificent palace is designed in an interesting project. On all sides the house is surrounded by nature and celebrity located on a hill overlooking the beautiful valley.
Home Oprah Winfrey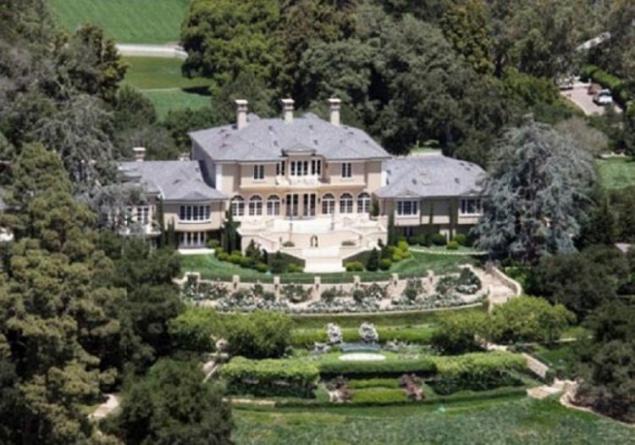 Oprah Winfrey actually able to realize their dream home project, allowing it to fruition. Located at 7, 000 square meters in California, this house is built with a large front yard surrounded by amazing nature. Oprah Whitney House - a beautiful palace, which can be the envy of many other celebrities.
Home Robbie Williams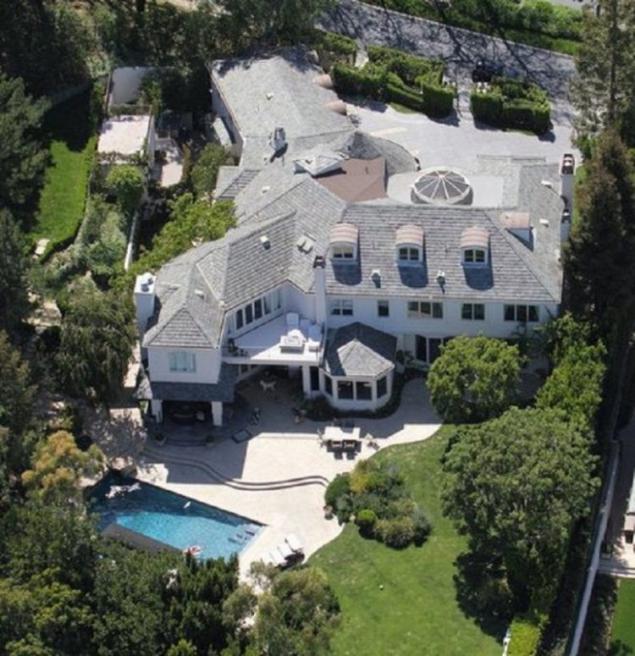 The famous singer Robbie Williams is known for its luxurious life in which he is a good judge. Not surprisingly, he is living in this magnificent mansion in Los Angeles. Money can not buy happiness, but you can buy a panoramic swimming pool and a host of other benefits that are part of this magnificent home.
Ryan Seacrest House
This luxurious home in Beverly Hills, California, belongs to Ryan Seacrest. With an estimated cost of approximately $ 40 million, this mansion can actually cause envy very many. He has a vast courtyard and an outdoor swimming pool, in addition to all other benefits.