Actually the beginning ... By the way, to understand large, very fast :)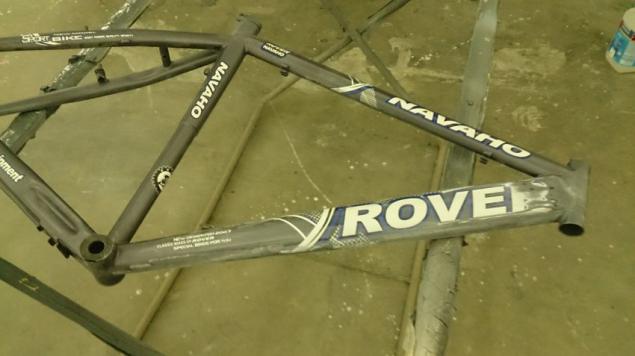 The right tools to quickly and accurately))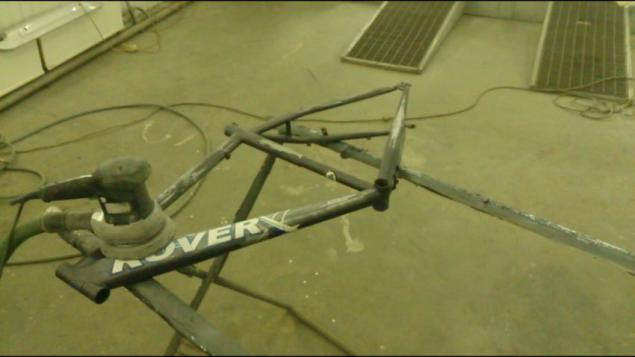 Abrasive wheels P120.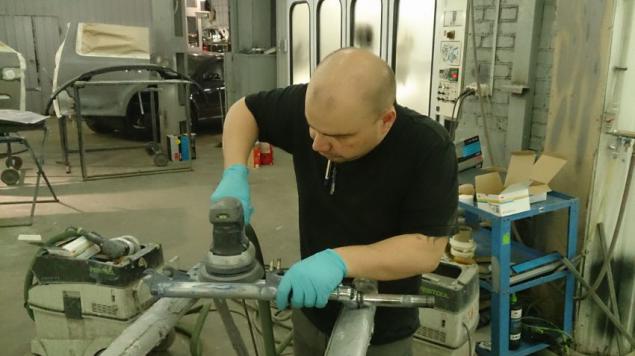 "Ripped off" to the metal ...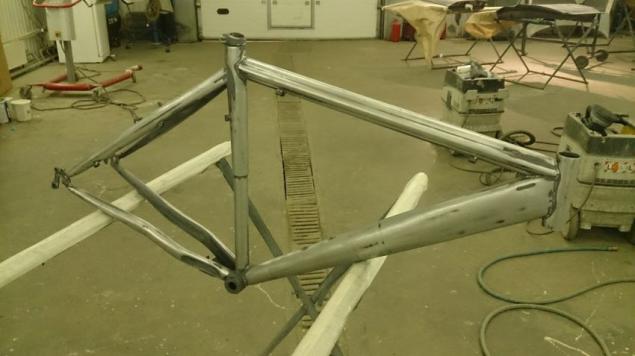 ... The conscience! For myself, in fact :)
I came up with the perfect frame fasteners and plugs :) After degreasing, in vulnerable locations ...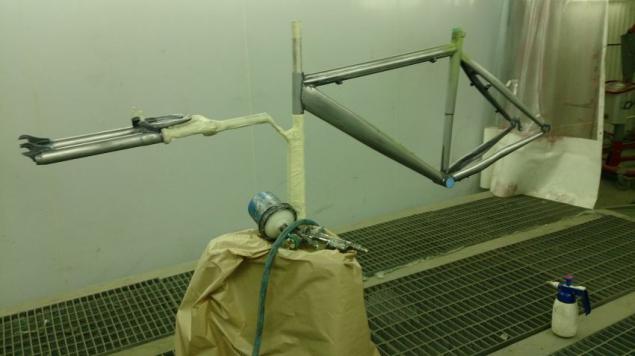 ... Anti-rust primer, found no harm :)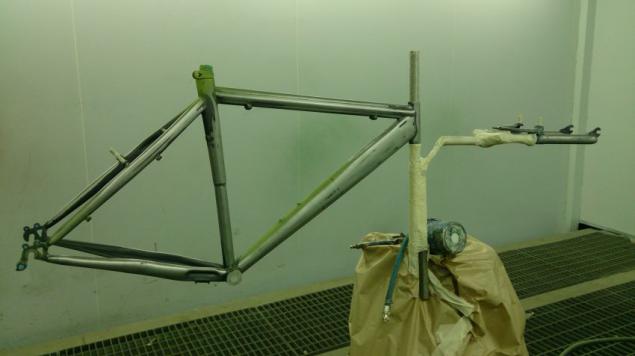 Grunt. 1st layer.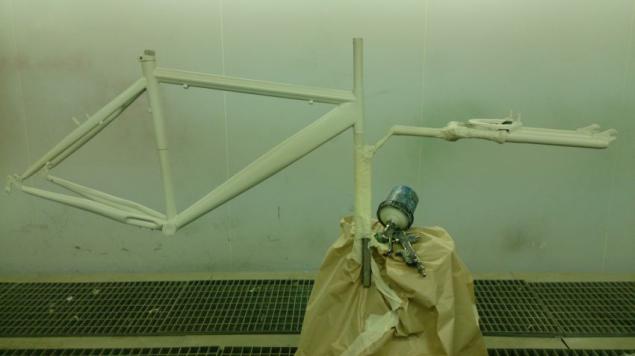 Rama ...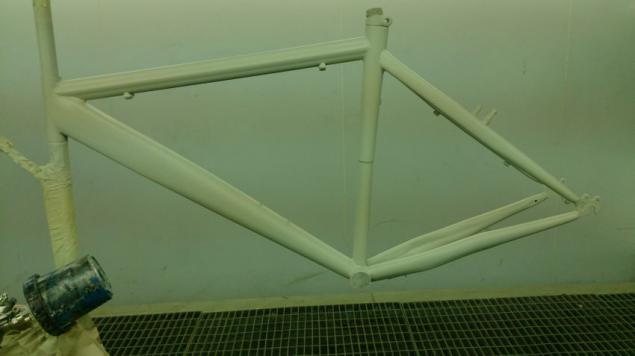 Fork ...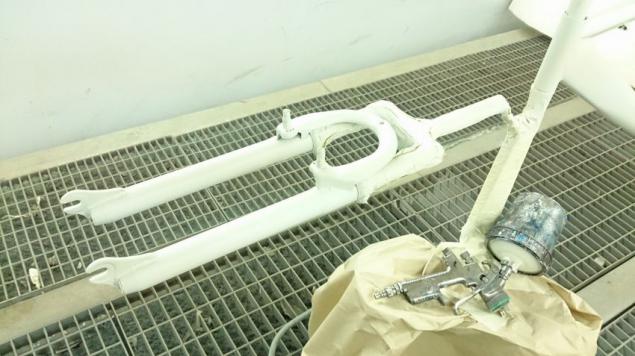 The second layer of soil.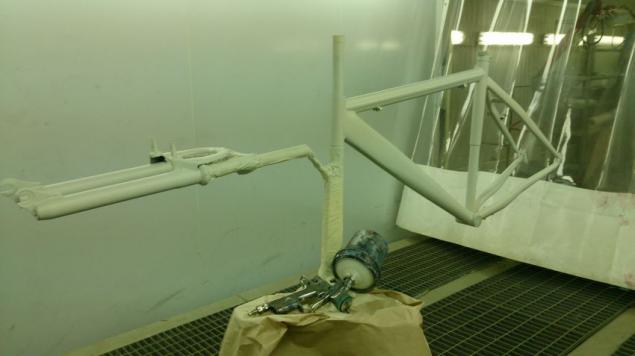 Work location :)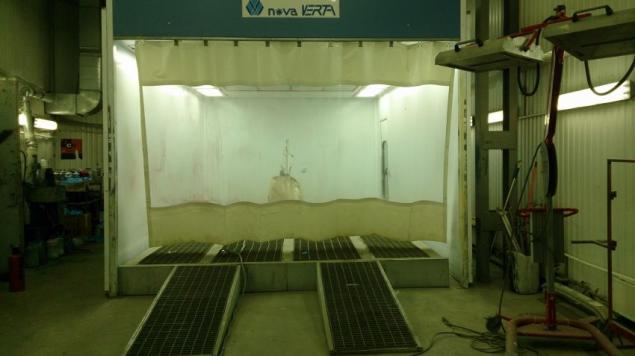 Painting. The first layer is gone ...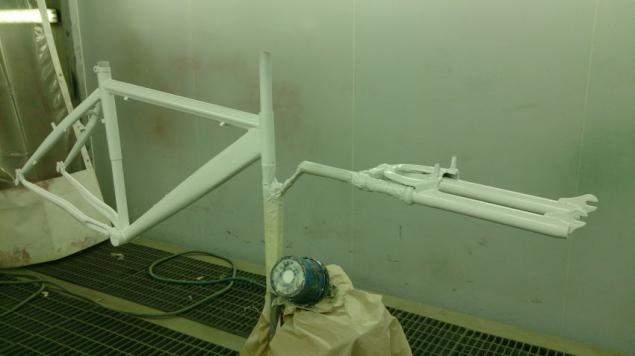 Another view ...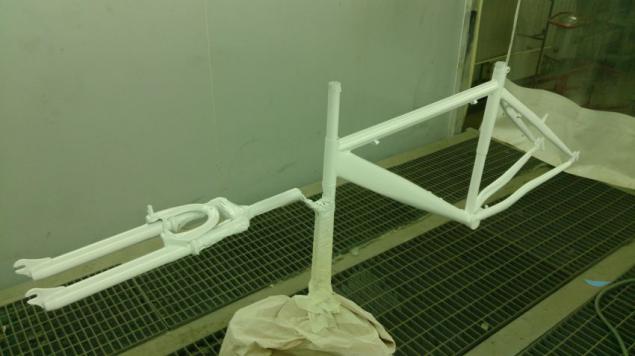 Second base layer ...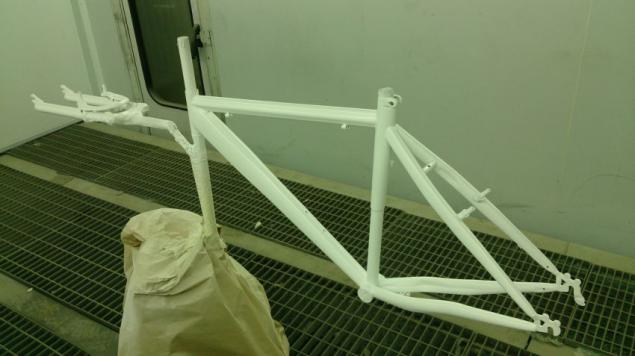 Rama ...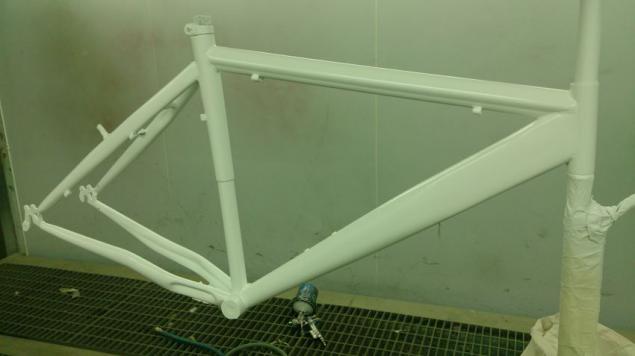 Fork ... While it's not bad :)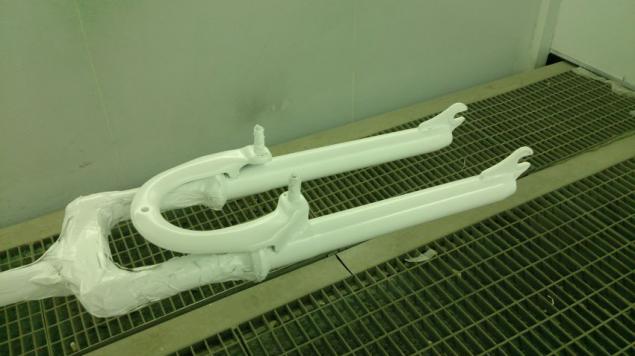 And then all of a sudden! More because "piece of iron" is, "a batch" them immediately!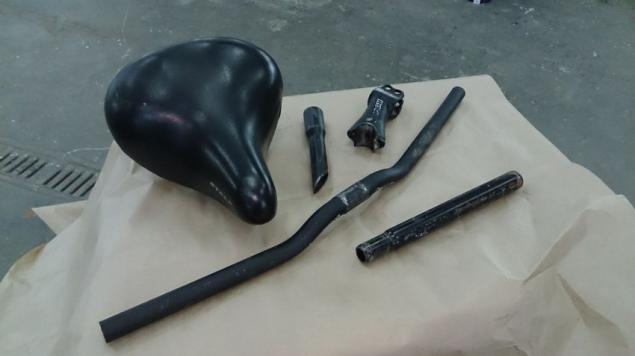 Thus, it is necessary to strengthen them even somehow ...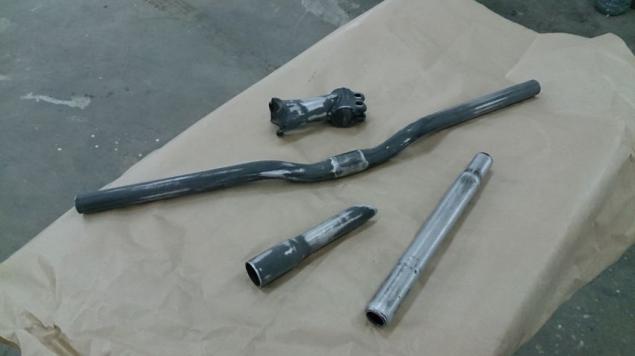 Invented! :)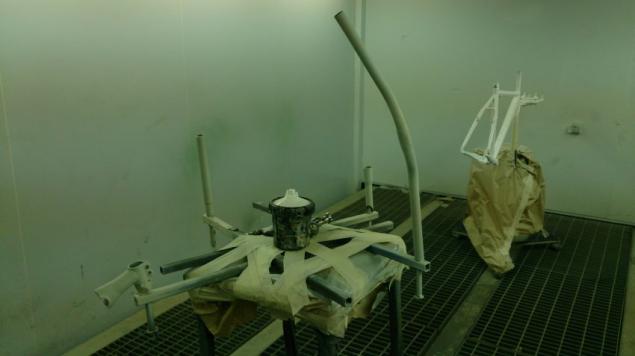 A disc worse ?! "The furnace» :)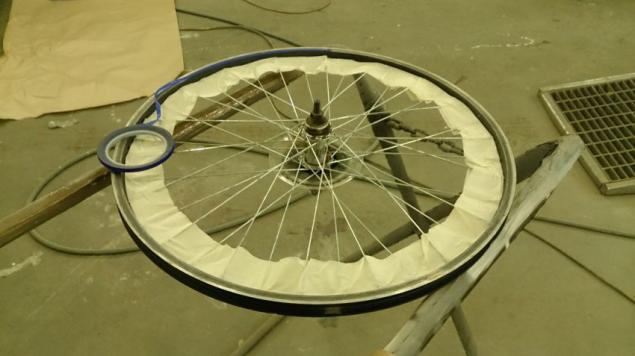 Quality - the key to success!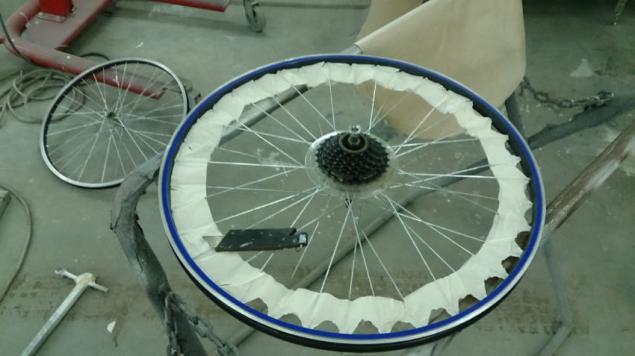 Masking drive tired ... one - almost 40 minutes.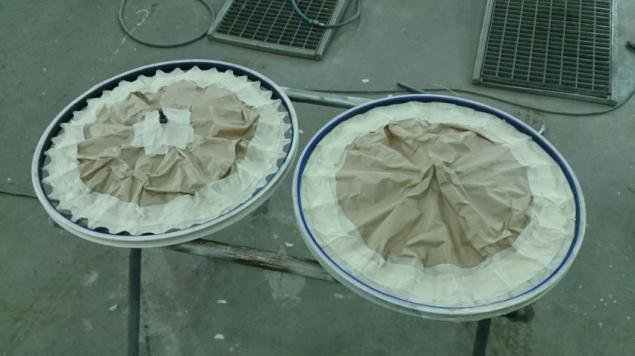 Artfully strengthened and soil "latecomers» ...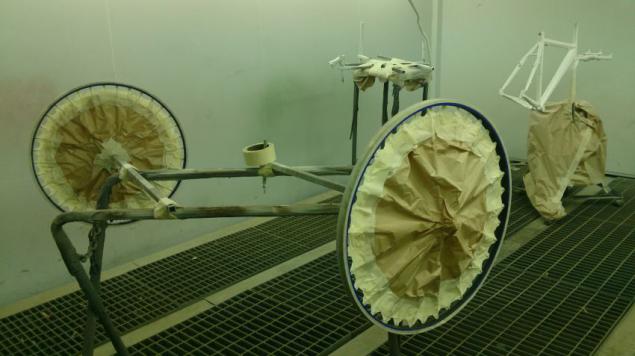 ... The first layer.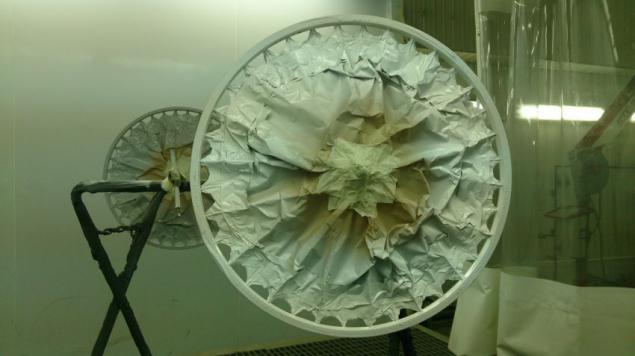 2nd ...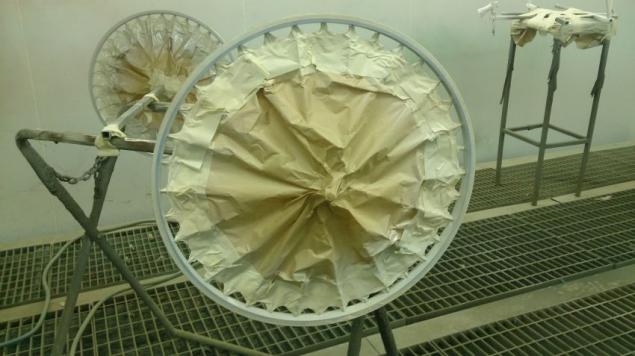 The idea was born design! After all, until recently pulled and!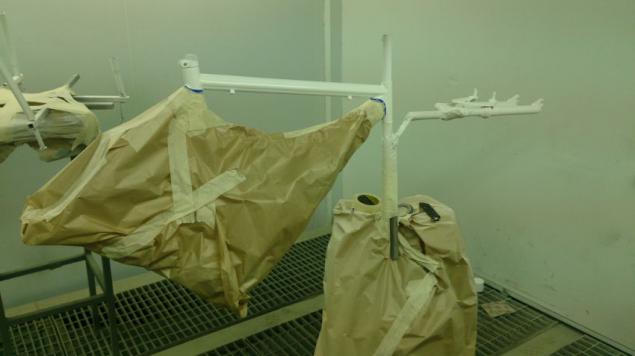 Contour tape - perfect!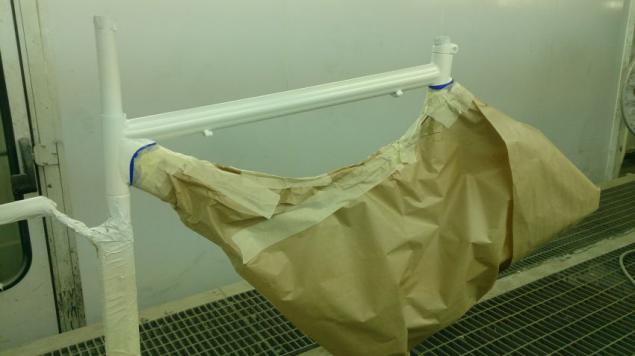 My Kung Fu !!!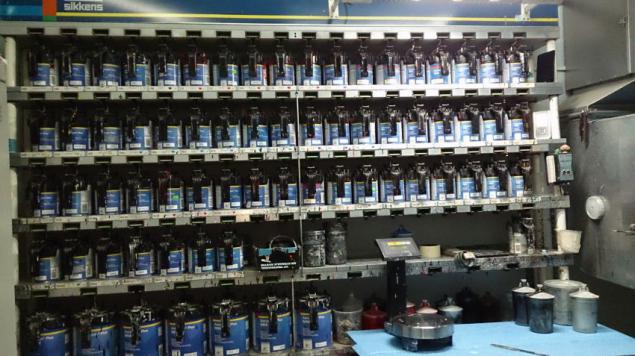 "Salad" rush ...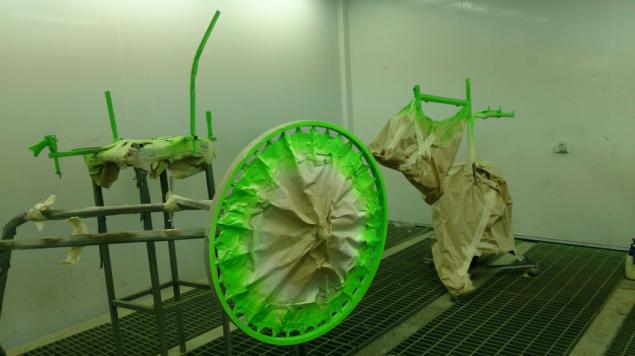 ... Until all normul :)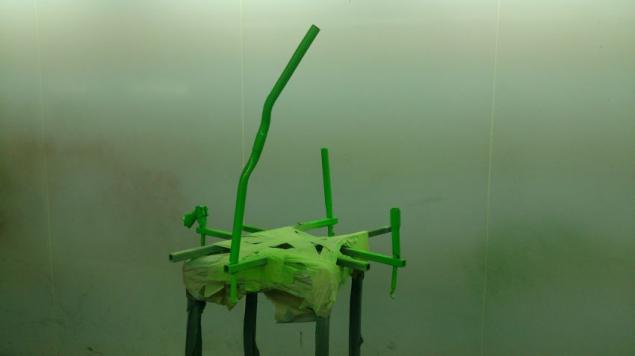 ...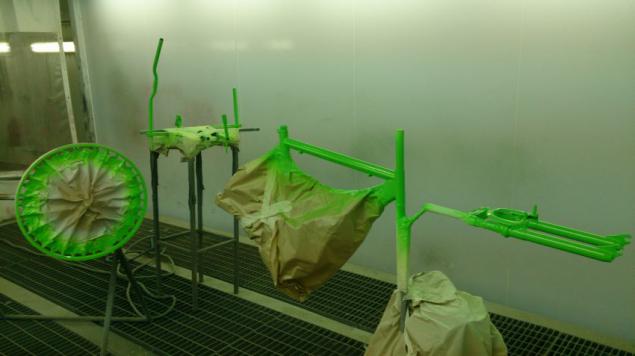 That's decided.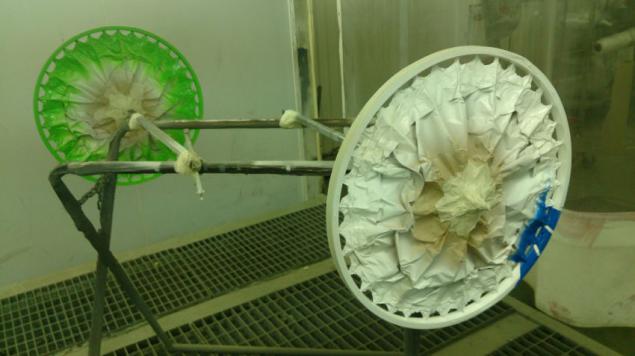 All on-the-go comes up with ...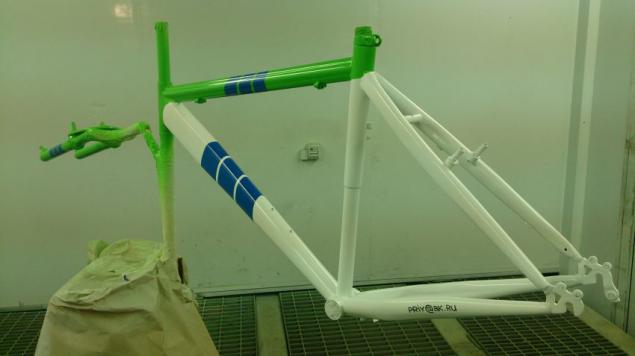 The main time to stop! :)))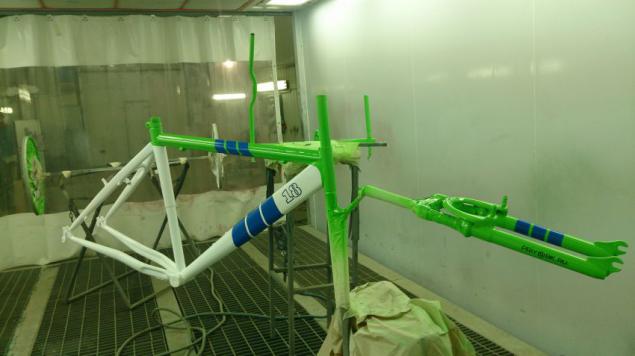 Your humble servant.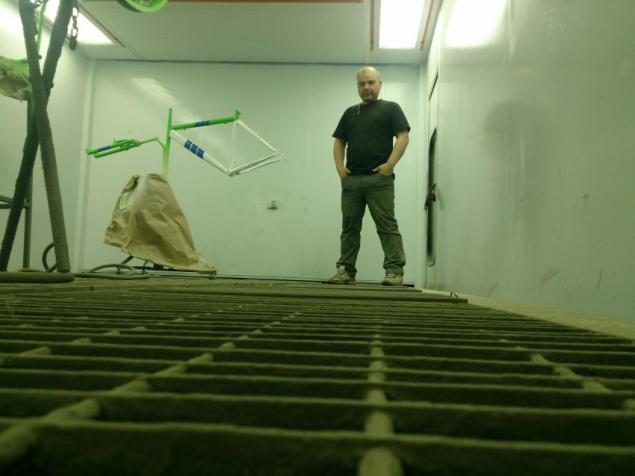 Left side ...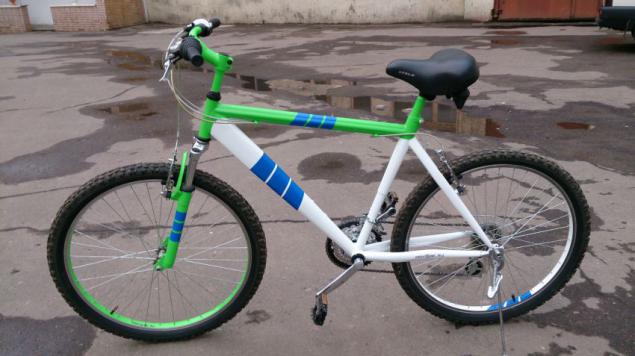 ... And on the right.