The date of release of this wonderful phone CP-832, I find failed.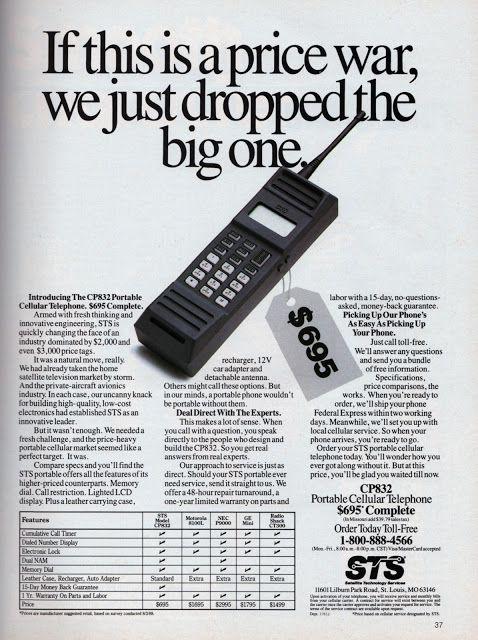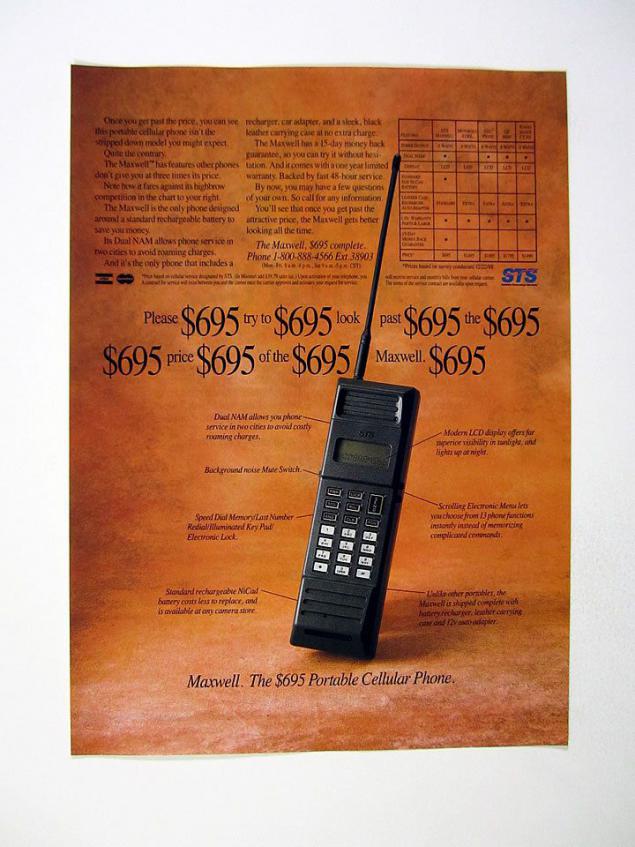 1980 - promo video mobile phones Motorola.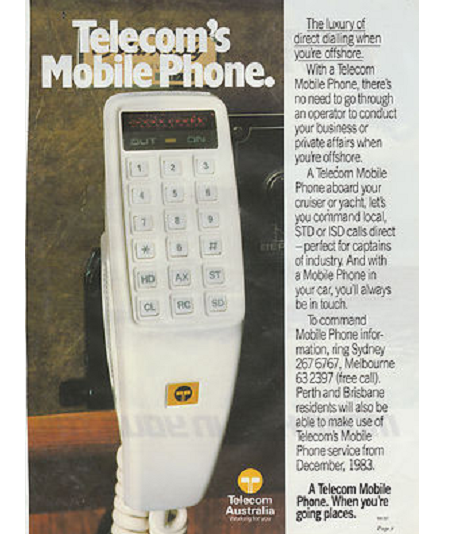 Australia, in 1983. The best quality was not.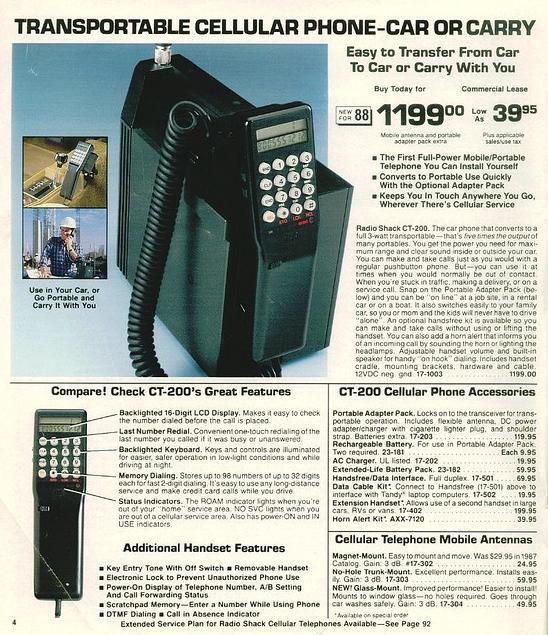 Radio Shack CT-200 sold in 1988. "It is convenient to carry from car to car or carry." The pocket will not fit.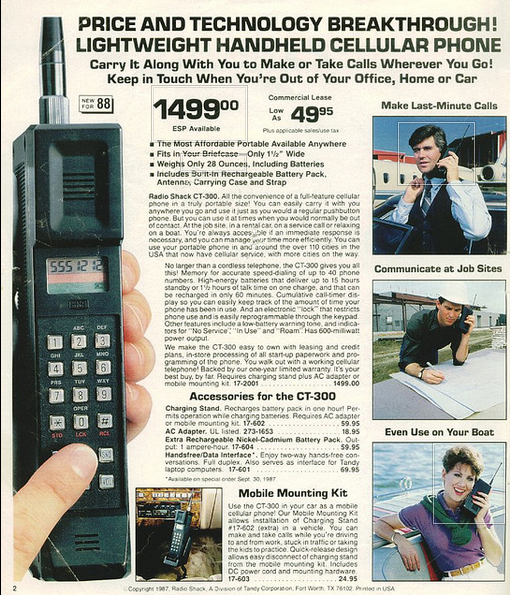 1988, a portable cellular phone Radio Shack CT-300, a more compact version of the CT-200.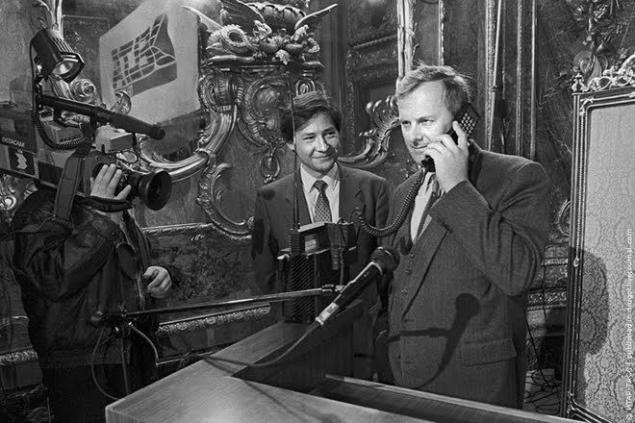 1989 - Centel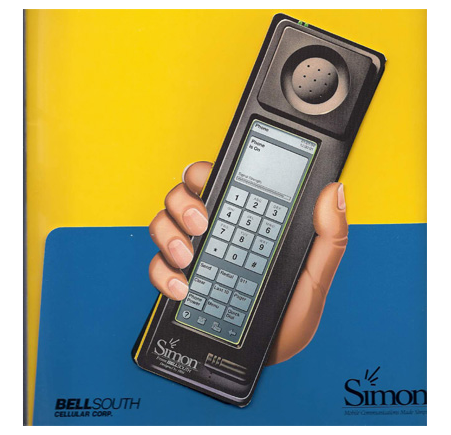 Mobile Phone Radio Shack, TV ads in 1990.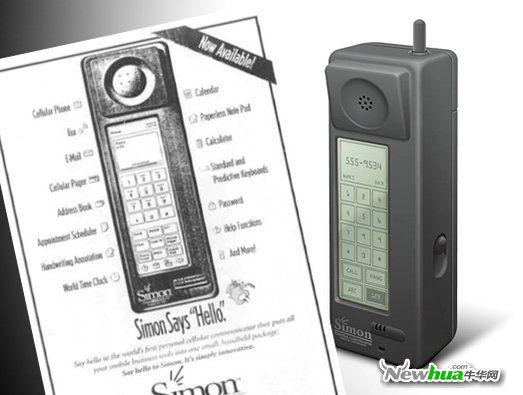 This is not exactly advertising, but still his job this event did. In Russia the first call to the cellular commercial communications made Anatoly Sobchak, the mayor of St. Petersburg. While in St Petersburg House of Architects, he scored his colleague - Mayor of Seattle. Phone in the hands of Sobchak - Mobira MD 59 NB2 production Nokia.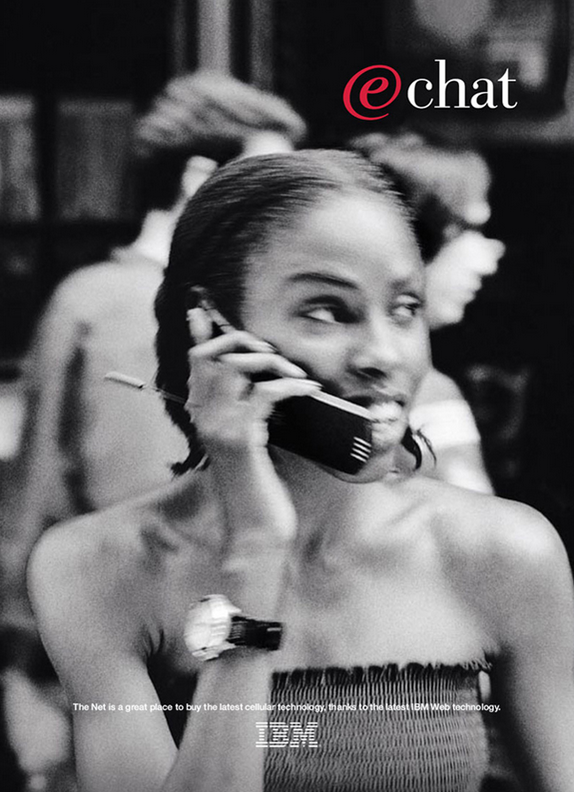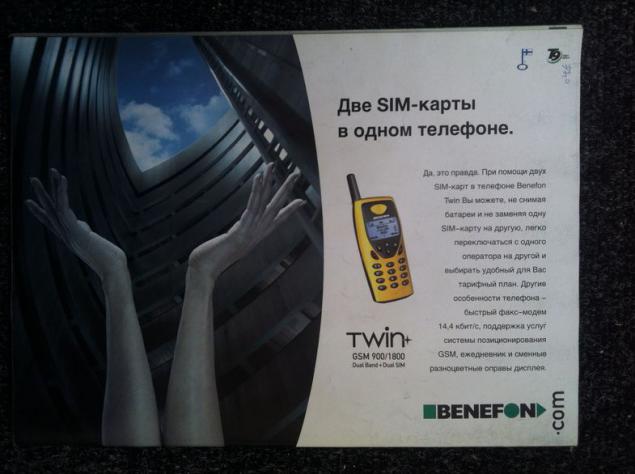 The first smartphone can call IBM Simon, created in 1993 and released for sale in 1994. It combines the features of a mobile phone, pager, PDA, and fax applications were among the calendar, address book, world clock, calculator, notepad, e-mail and games. Keyboard - screen. Weight - 1 kg.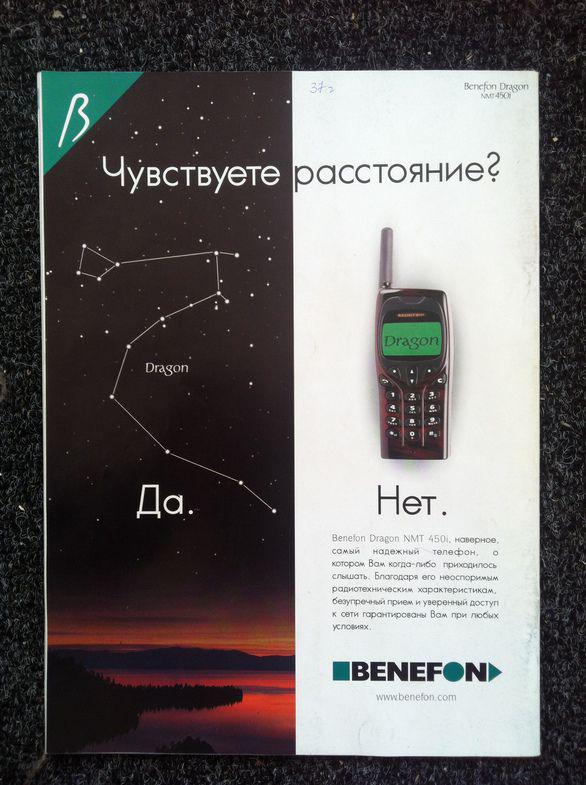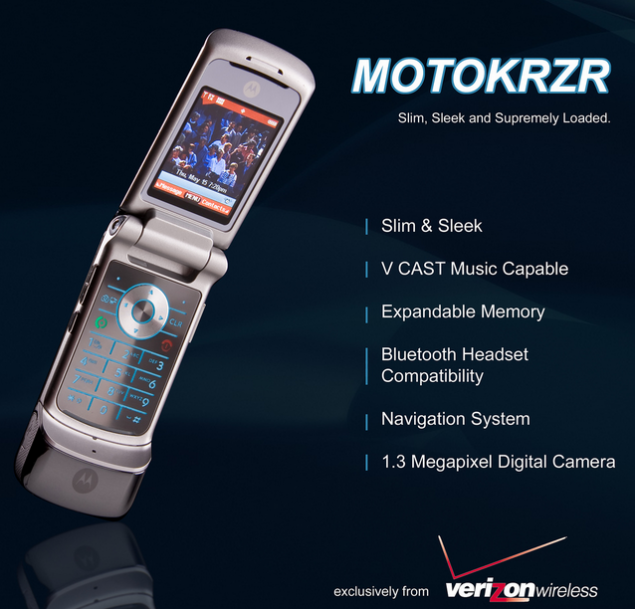 In 1995 IBM Simon was lit in the movie "Network».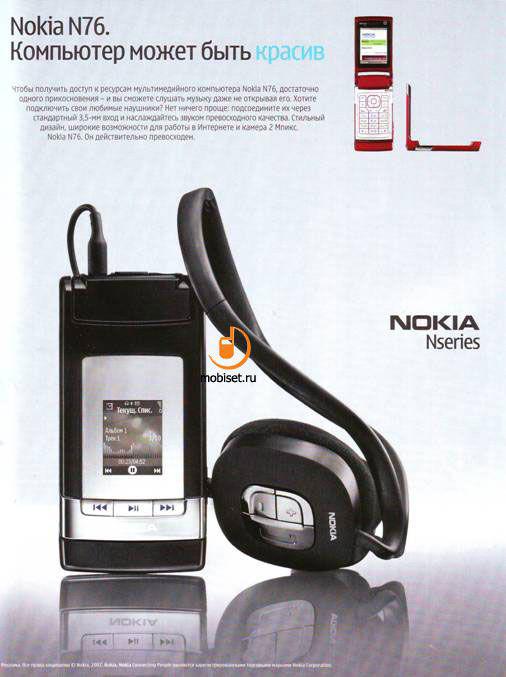 Nokia 9000 Communicator began to produce in 1996. It was equipped with two monochrome displays: internal resolution of 640 x 200 pixels and an external 50 x 38. Weight - 397 grams.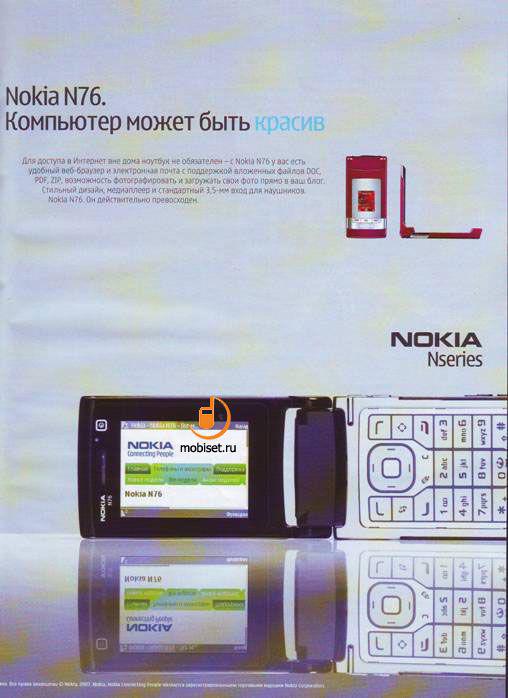 Advertising Nokia 638, is issued in 1996. This phone has been easier - just 241 grams. The battery has been calculated 1 hour conversation or 13 hours of standby time. The company is positioning the phone as a high-tech device for the successful man.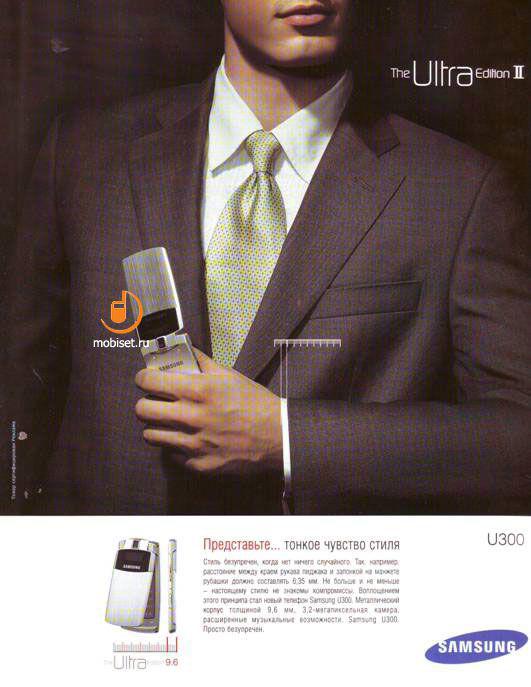 Ericsson R380 was the first device, dubbed the "smart" in the campaign. Sales started in 2000. He was the first mobile device on Symbian OS.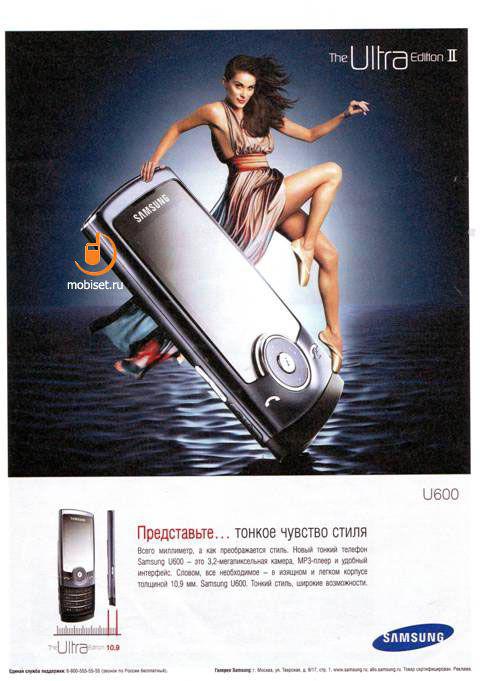 At Ericsson phones it was so small they could fit in the palm. Hence the theme of this advertising.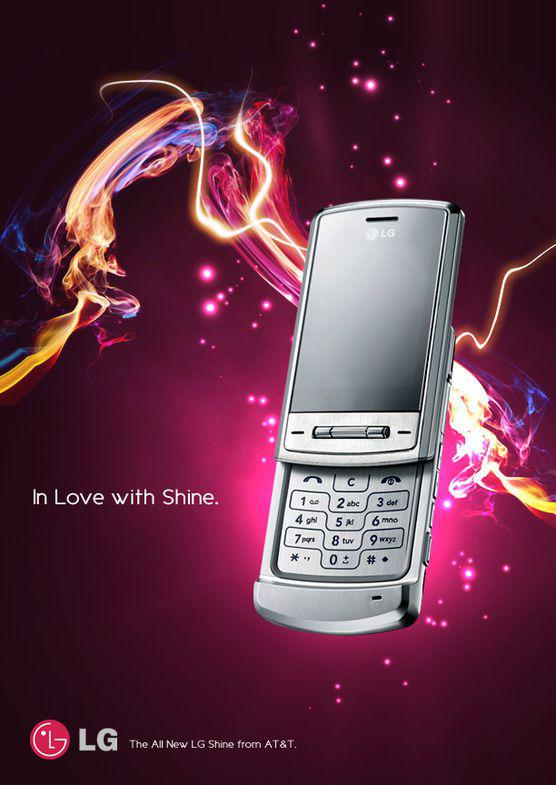 This print ad Motorola and IBM - Business, 1998.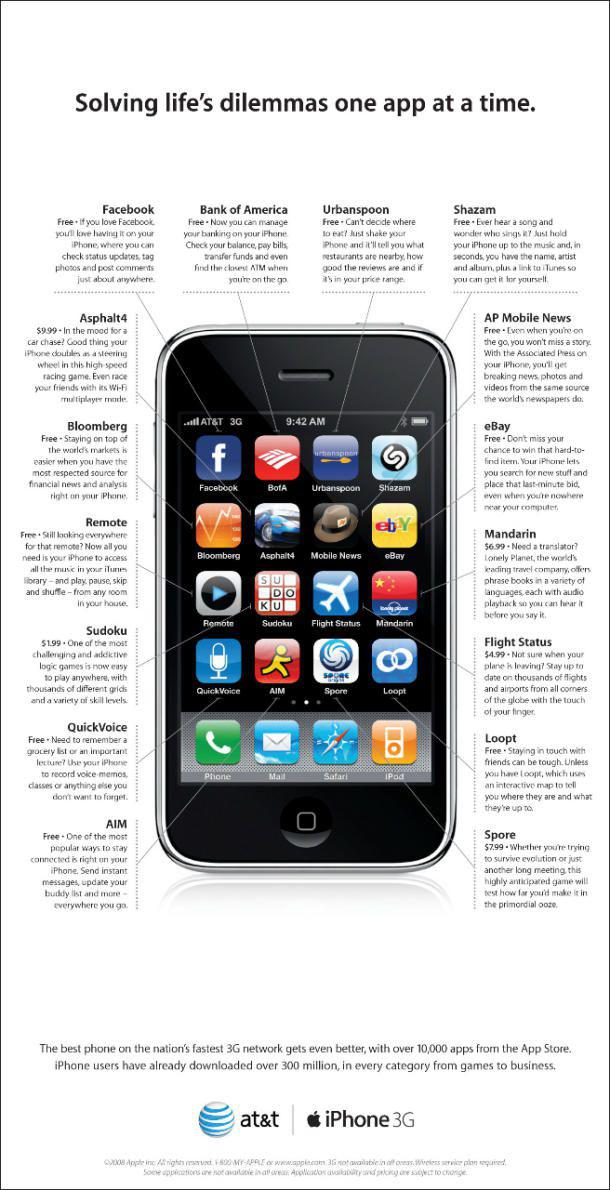 Nokia 9210 was released in 2002. I even remember how I wanted to. Money for such a miracle was not.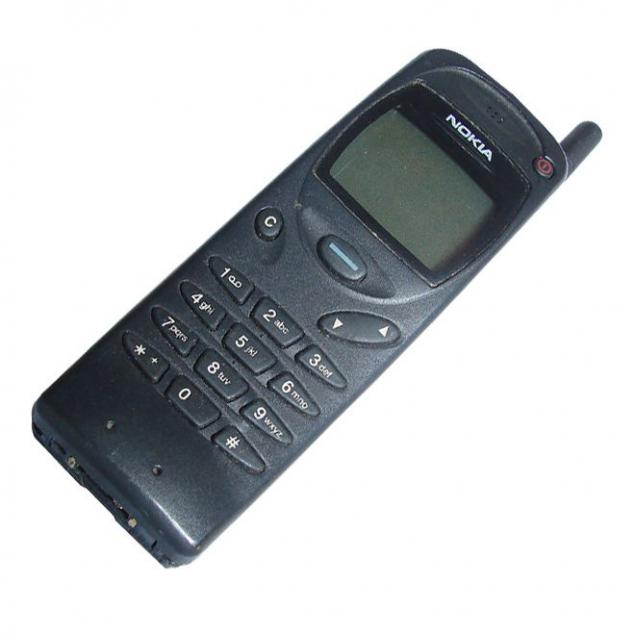 Benefon Twin supports two SIM cards. 2000.
--img20--
Benefon Dragon NMT 450i, 2000.
--img21--
HTC MTeoR, 2006.
--img22--
September 2006 - Motorola Krzr. Camera - already 1, 3 MP!
--img23--
In March 2007 came Nokia N95. Form Factor - "brick».
--img24--
Several commercials first iPhone, 2007.
--img25--
In May 2007, Nokia began selling smartphone N76. He worked on the processor ARM 11 with a frequency of 369 MHz. Operating System - Symbian OS 9.2.
--img26--
--img27--
In the same year, Samsung started selling in Russia range Ultra II.
--img28--
--img29--
LG Shine.
--img30--
--img31--
iPhone 3G is presented in 2008. Like yesterday, is not it?
--img32--
In 2009, Samsung introduced the first in a line of smartphone Galaxy - i7500.
--img33--
Advertising for the Russian market.
--img34--
Modern advertising phone, I did not include, as the post is "nostalgia."
By the way, what was your first phone?
My - Nokia 3110.
--img35--
Source: habrahabr.ru