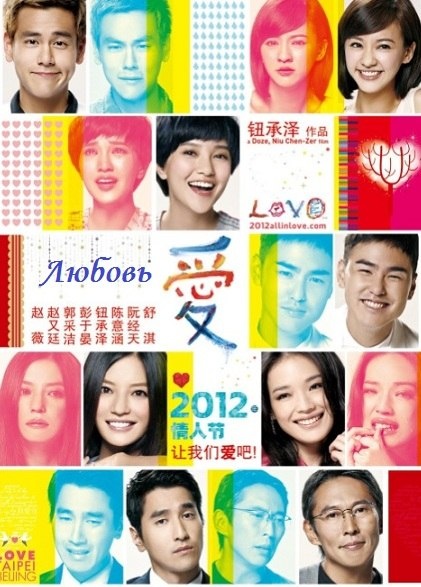 Production: Taiwan, China
Type: full-length, 128 min.
Genre: Comedy, romance
Happy viewing =)
Director: Dotsze Nude / Doze Niu  
Cast:
* Shu Qi / Shu Qi as Zoya Phan,
* Mark Chao / Mark Chao as Mark No,
* Zhao Wei / Zhao Wei as Jin Syaoe,
* Amber Kuo / Amber Co. as No,
* Ivy Chen / Ivy Chen as Li Yi Jia,
* Ethan Ruan / Ethan Ruan as Kuan,
* Eddie Peng as Kaya,
* Doze Niu / Dotsze Niu as Lu Ping et al.
Description: all over the planet people are always looking for love and finding it in different ways. In Taipei successful businessman Mark accidental encounters in the elevator of a 5-star hotel with a real estate agent Jin Syaoe. In the hotel room waiting for him Zoya Phan, a lover of his business partner Lu Ping. Yi Jia pregnant with Kai Man Not her best friend. Brother Yi Jia, Kuan, works in the same hotel, trying to take pictures of Zoya Phan, when she goes to a failed date. It's only tie a long history in which people try to figure out who someone is needed, and that is true love.