July 3, 1985, the screens out the first film of the cult trilogy "Back to the Future" Marty McFly .Istoriya and Doc Brown, who travel in the past, back to the future, is still a hit, and even today the number of fans of the movie only increases.
Before we review all three films and ponostalgirovat,
Website offers you to learn some of the secrets of the film. Perhaps, then watch the movie will be even more entertaining.



Filming Jacket Marty of 2015 she customized a sleeve to size. When shooting this episode sleeves were stretched to the 40 woods, which are simultaneously pulled assistants.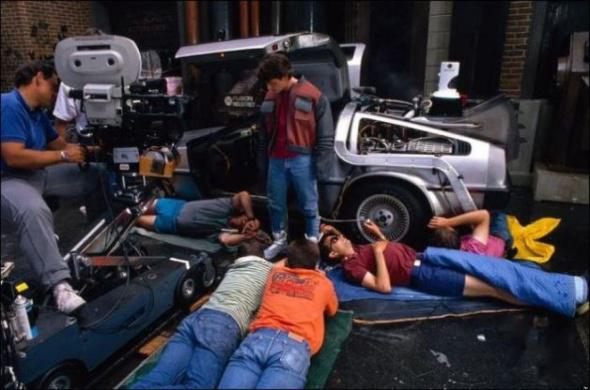 And looked shooting scenes with flying boards of the future, which wanted to ride any skater.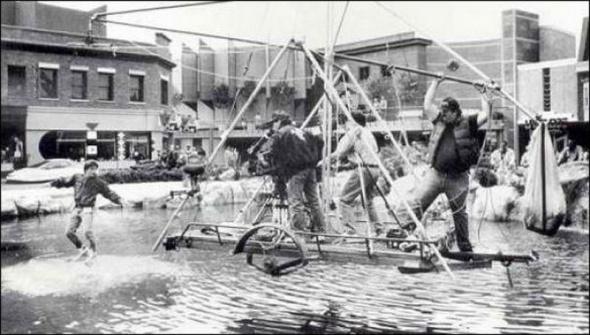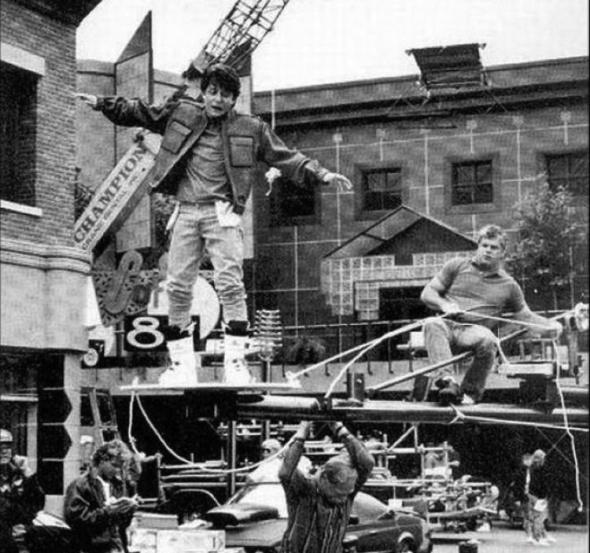 When Biff passes himself almanac of sports, he says "Florida win the World Cup Baseball 1997 year, well, of course." The film was released in 1989. Eight years later, at the world championship baseball team actually won Florida, Florida Marlins. The most interesting - in 1989 from Florida did not have his baseball team, and the Florida Marlins did not exist. Marty appears in 1885 like Clint Eastwood. Actor Eastwood allowed to use his name, because he liked the first two films. Later, Marty puts on a similar manner, as the hero of Eastwood in the trilogy of "dollar" Sergio Leone. Marty Eastwood stunt copies of the same film by placing a poncho iron door of the stove. Screensaver second part goes on top of the material (flight over the clouds), filmed for the movie "Fayrfoks" with Clint Eastwood in the title role. Station Hill Valley, from which departs Clara in 1885, was built for the film "Pale Rider" also with Clint Eastwood. In the credits of producers especially thank Clint Eastwood. Jamestown City-Western, starring Hill Valley in 1885, was destroyed in 1996. Cause: fire due to lightning. Make «Calvin Klein» was little-known in Europe in 1985, so in the Italian dubbing Marty in 1955 called Levi Strauss. In the French dubbing his name is Pierre Cardin. When you shoot a scene where the gang Biff cuts in front of the courthouse, stunt Cheryl Wheeler-Dixon replaces actress Darlene Vogel heavily damaged legs, a raid on the convoy of the courthouse, and He was hospitalized for several weeks. As she lay in the hospital, unable to re-shoot the scene and went into the movie.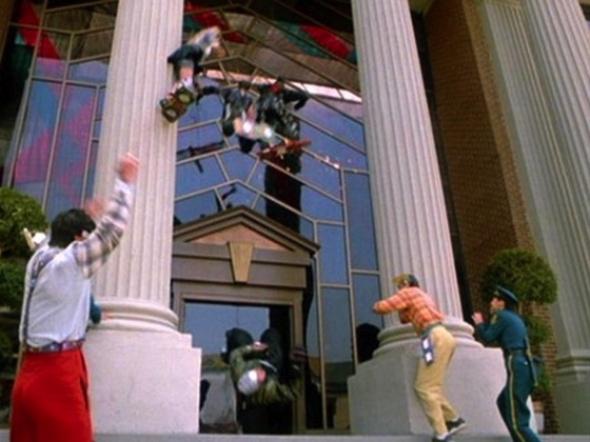 Marty McFly / Michael J. Foks