Decoration of flowers in the form of wreaths, headbands and flower "baskets" is getting more and more popular among brides. Although these hair ornaments fit most brides in boho style, some of the ideas are applicable for brides with "traditional" views.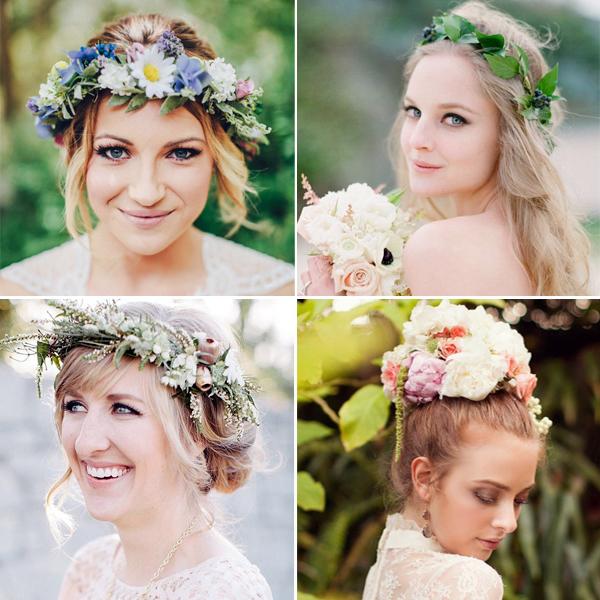 Wedding in summer - a great chance to show a wreath of flowers. Fortunately, the choice and number of colors in the flower shops very diverse.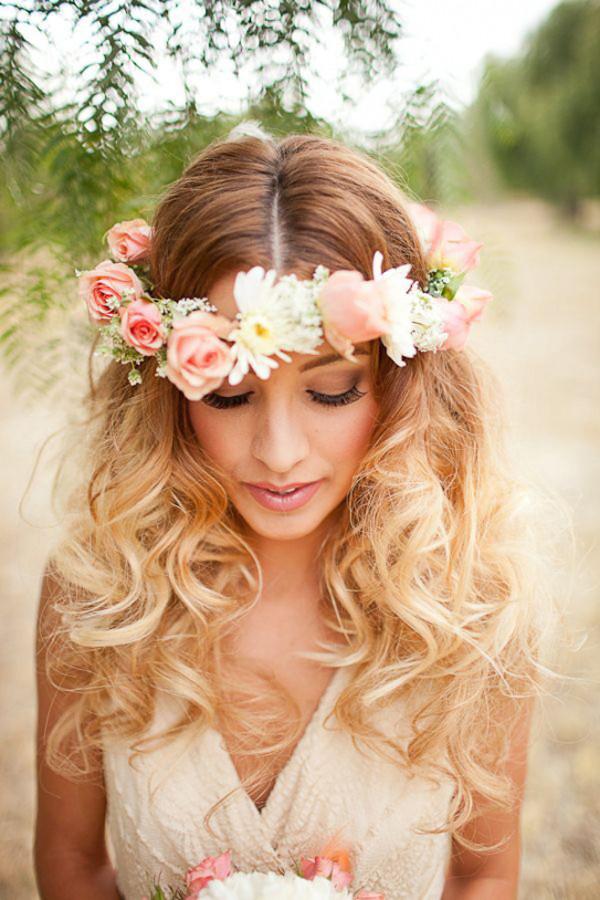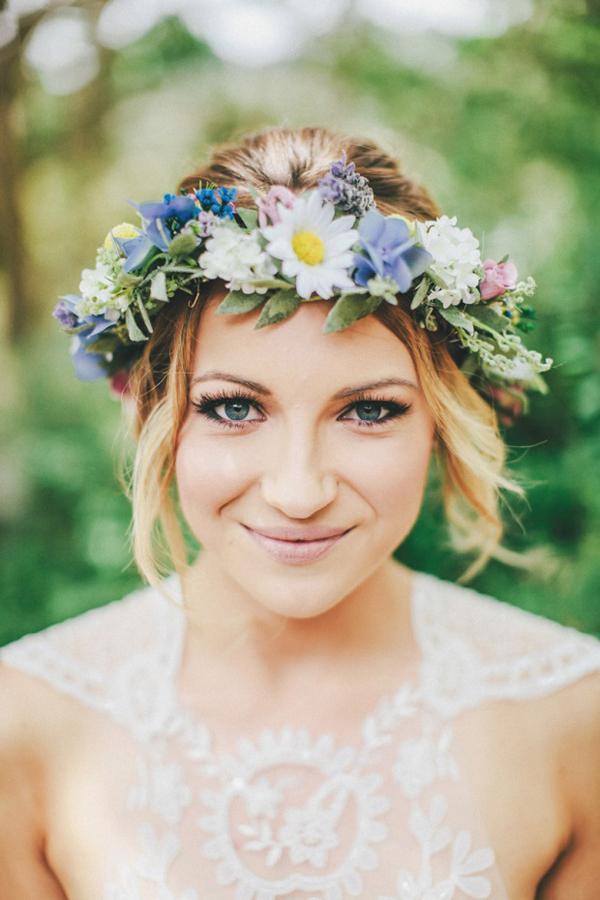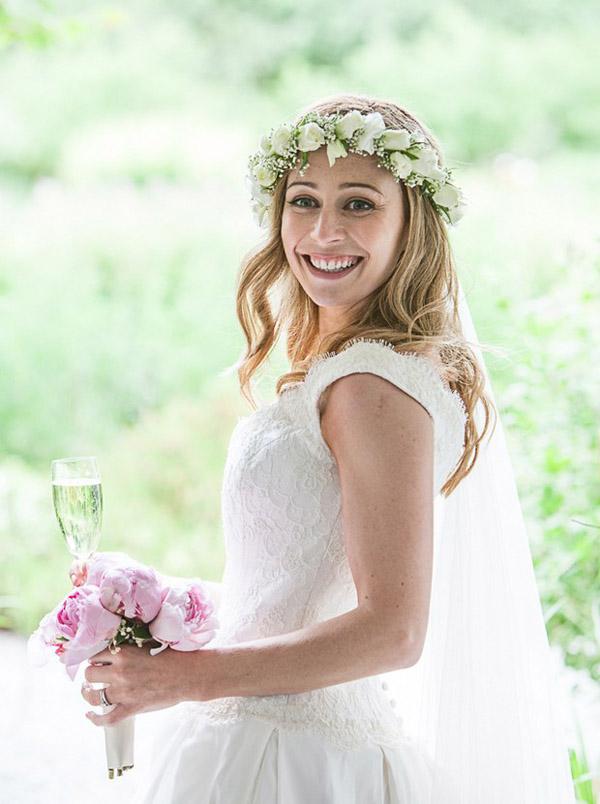 ​​
The size of a wreath of flowers for the hair depends on the taste and preferences of the bride.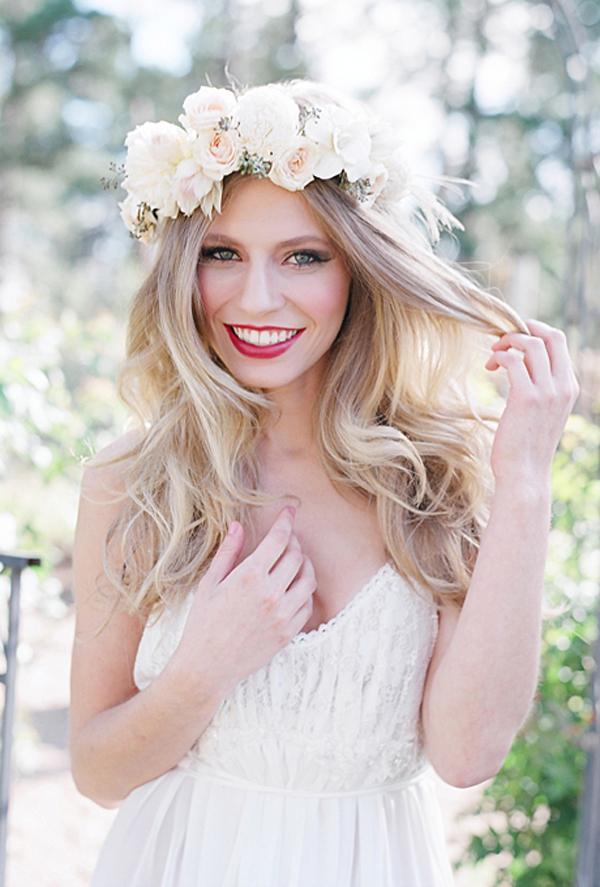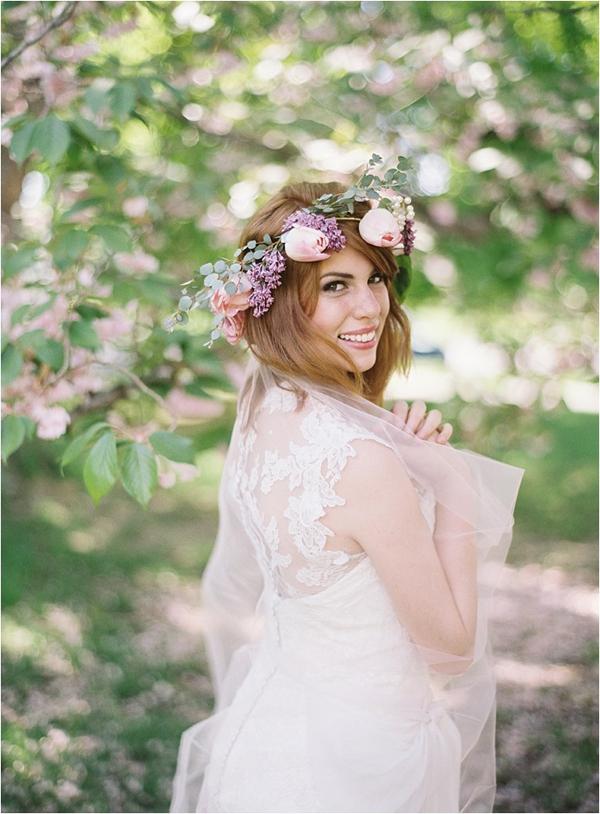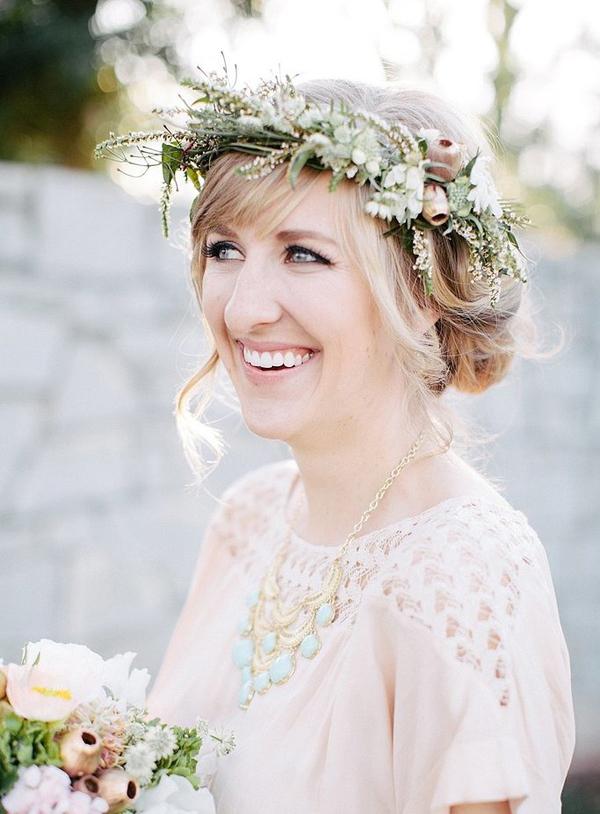 Not only flowers, but also can serve as a berry ornament wreath of leaves: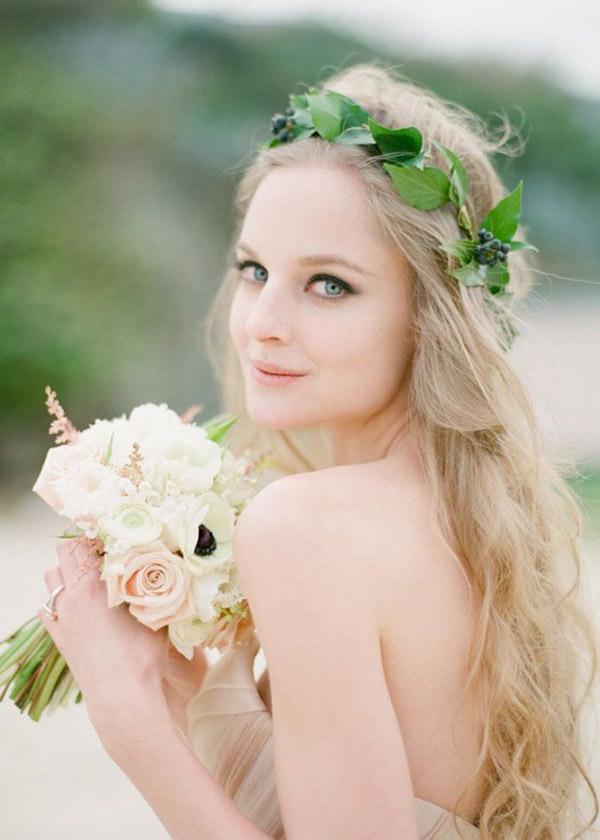 This sunny mood will pass a wreath of bright wildflowers and greenery:
Looks nice and stylish wreath and bridal bouquet made of the same color:
Not only wreaths and headbands are popular among brides. Some florists will create a real feast for the crown of flowers.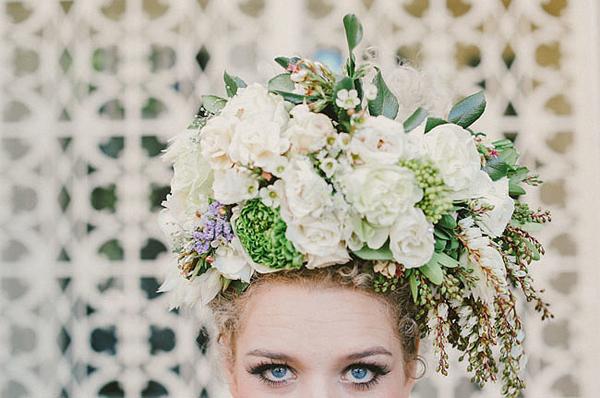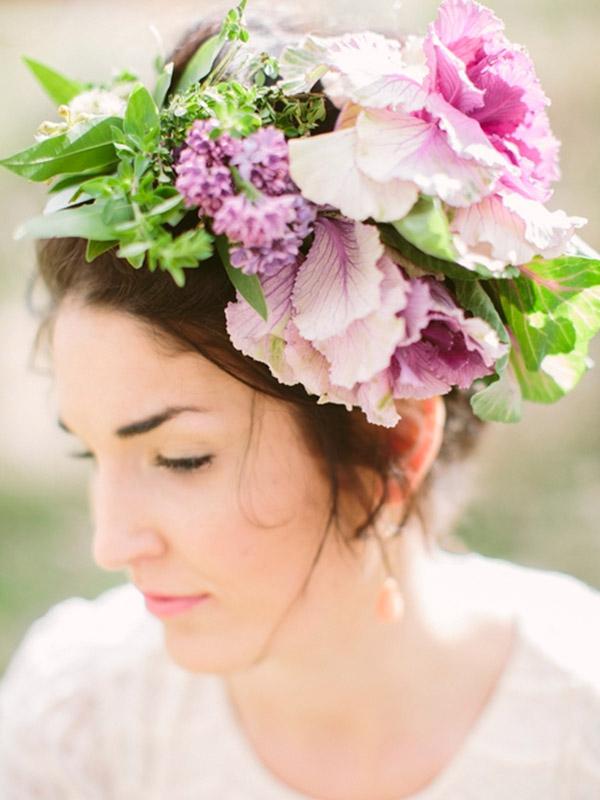 However, wearing a "crown" dare not every woman.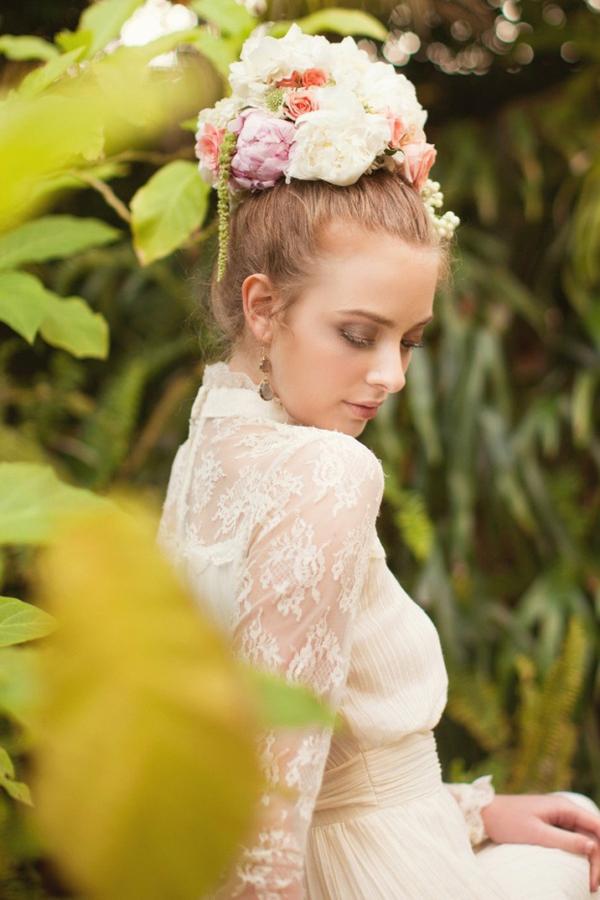 Another thing - neatly woven into the hair colors, which only adds to the overall impression of the bride's dress.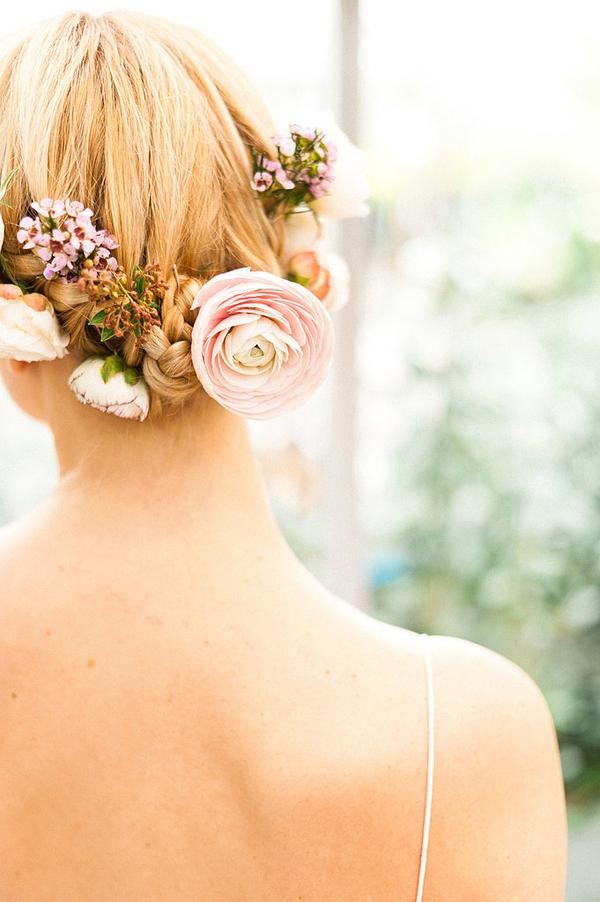 If you have red or dark hair, decoration of white flowers and light shades of color will look on your hair more advantageous: