Have long been closed in Moscow Research Institute. He is survived by two-storey building in a fenced area,
which survived the test most likely American pressure chamber.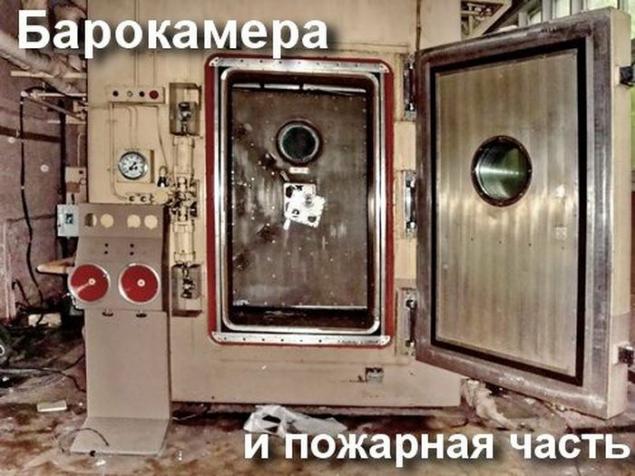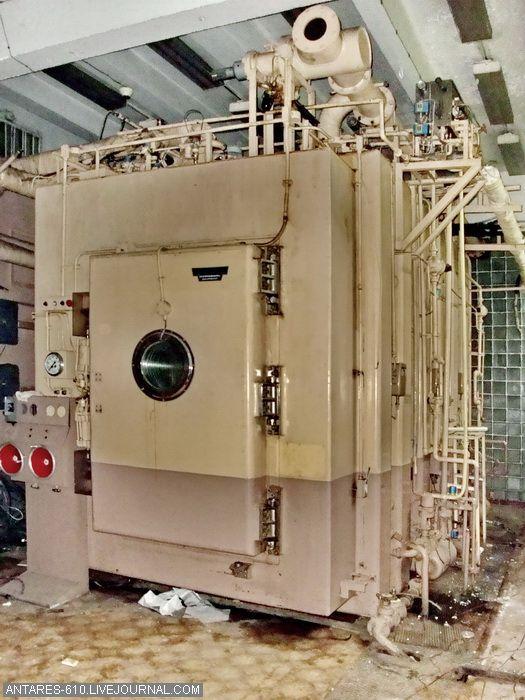 2. The door is very heavy, opened with difficulty. Inside there are two compartments - the main gateway and also separated dveryu.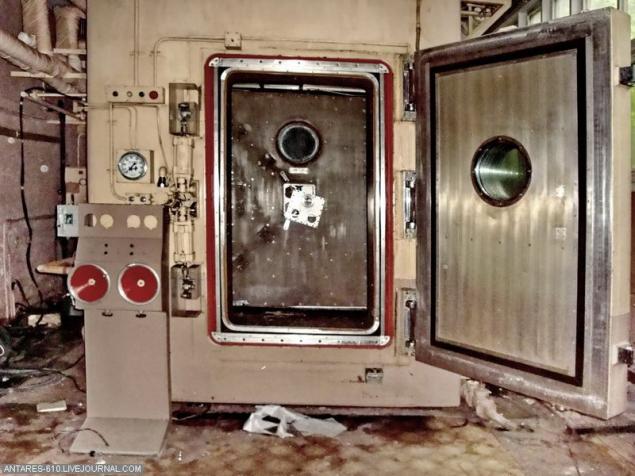 3. The inner chamber.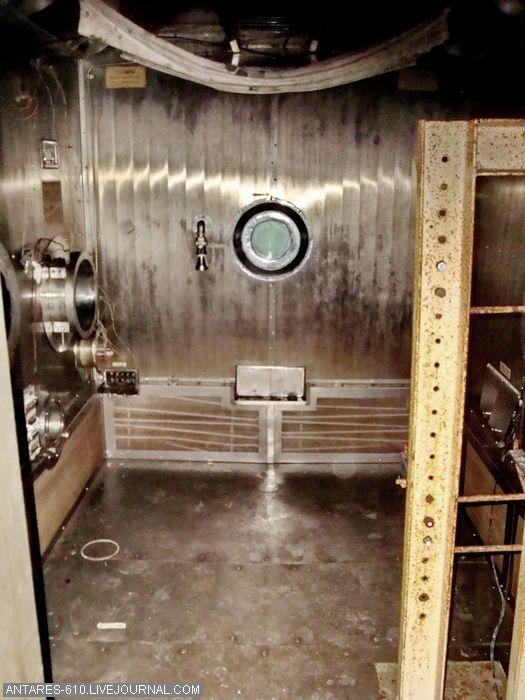 4. Transfer the hatch.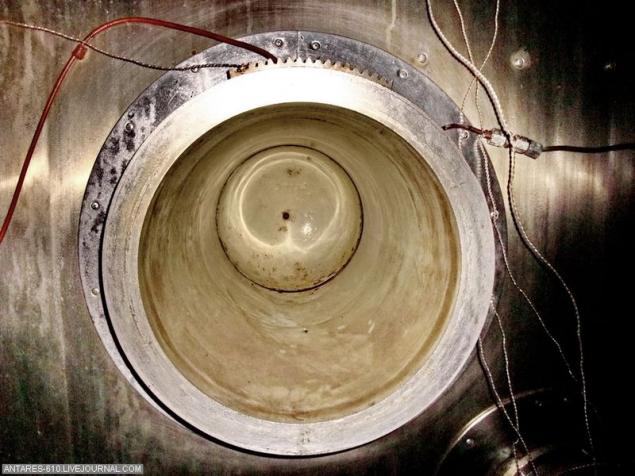 5. Instructions for use hatch.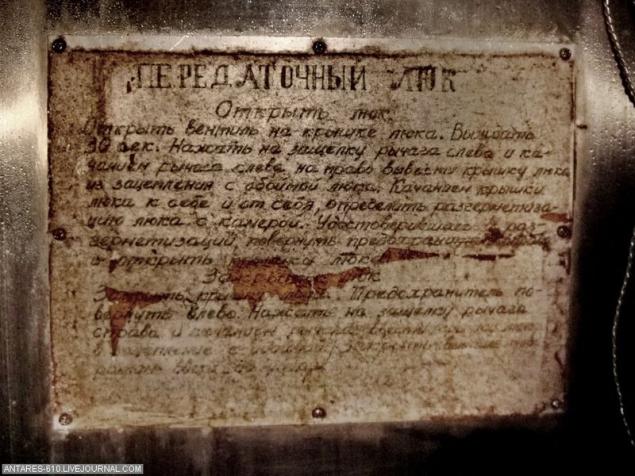 6. Porthole.