Good Friday, the Habr!
The other day, Samsung Electronics announced the launch of mass production of high-performance SSD for servers and data centers. The new technology of data storage of up to 3 bits per cell (3-bit MLC) is designed to make SSDs based on NAND flash memory optimal choice for storage and processing of large data volumes. The new line of SSD Samsung PM853T presented models with a capacity of 240 GB, 480 GB and 960 GB.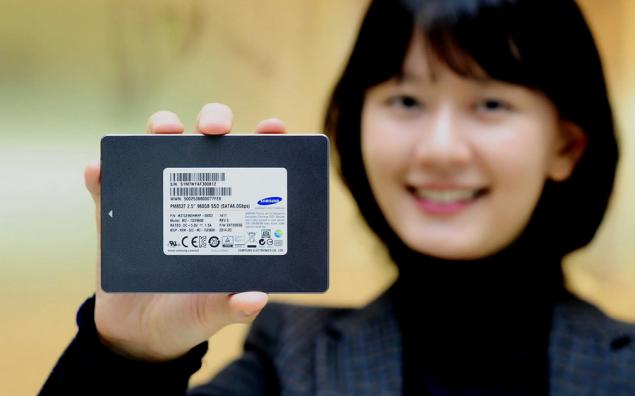 Technology 3-bit MLC can improve the production efficiency by 30% compared with the memory which stores up to two bits of information per cell. Drives are made on the basis of chip NAND flash memory, which is produced by the 10-nm process technology class. They provide a sequential read speed of 530 MB / s and sequential writes up to 420 MB / s. Speed ​​random read and write up to 90,000 IOPS and 14,000 respectively.
Since the release of the first SSD Samsung 840 EVO with storage technology to 3 bits per cell in 2012, the company became a leader in the production of drives for PCs and ultra-thin notebooks. Today, Samsung continues to expand its line of SATA, SAS, PCIe and NVMe-devices to speed up the process of transition from hard disk to SSD. Devices Samsung PM853T a SATA 6 Gb / s will allow data centers to improve their performance and reduce the cost of building a high-performance storage systems. New solid state drives will be used in the storage systems of large data centers in this quarter.
According to research by IHS iSuppli, global SSD market will grow from $ 9, $ 4 billion. In 2013 to $ 12, 4 billion. In 2014, and by 2017 will reach $ 20 billion.
Source:
habrahabr.ru/company/samsung/blog/221511/